Introducing ManageEngine
ManageEngine has the most comprehensive set of solutions for IT management.
As the Swiss partner of ManageEngine, Kidan possesses the industry's broadest and best suite of IT management software. ManageEngine prioritizes flexible solutions that benefit all businesses regardless of size or budget with more than 90 IT solutions and free software to manage all of IT operations, from networks and servers to applications, service desk, Active Directory, security, desktops, and mobile devices.

Simple, Secure IT Management Solution Support
Find and deploy the right Software Solutions across your organization.
ManageEngine Software Solutions
ManageEngine have many solutions to help organizations better manage their IT.
Bringing IT together
Kidan Sàrl offers complete and easy-to-use solutions, even for the difficult IT management, from managing of the all IT services, keeping business safe to ensure high availability, making business users happy, and increasing business efficiency.
Solve your common IT Management problems
With over 180,000 customers worldwide, ManageEngine's philosophy is to make IT simple with comprehensive solutions at affordable prices.
Endpoint Management Solutions
With the ever-growing number of laptops, desktops, tablets, and mobile devices (or otherwise known as endpoints) used in organizations, it becomes harder and harder to manage all the assets associated with each device. The best way to ensure all devices are managed properly is by implementing endpoint management software.
ManageEngine offers multiple different endpoint management software that can assist IT teams to troubleshoot rapidly, improve productivity and security, and reduce costs. Solutions include Endpoint Central (Formerly Desktop Central), Mobile Device Manager Plus, Patch Manager Plus and more.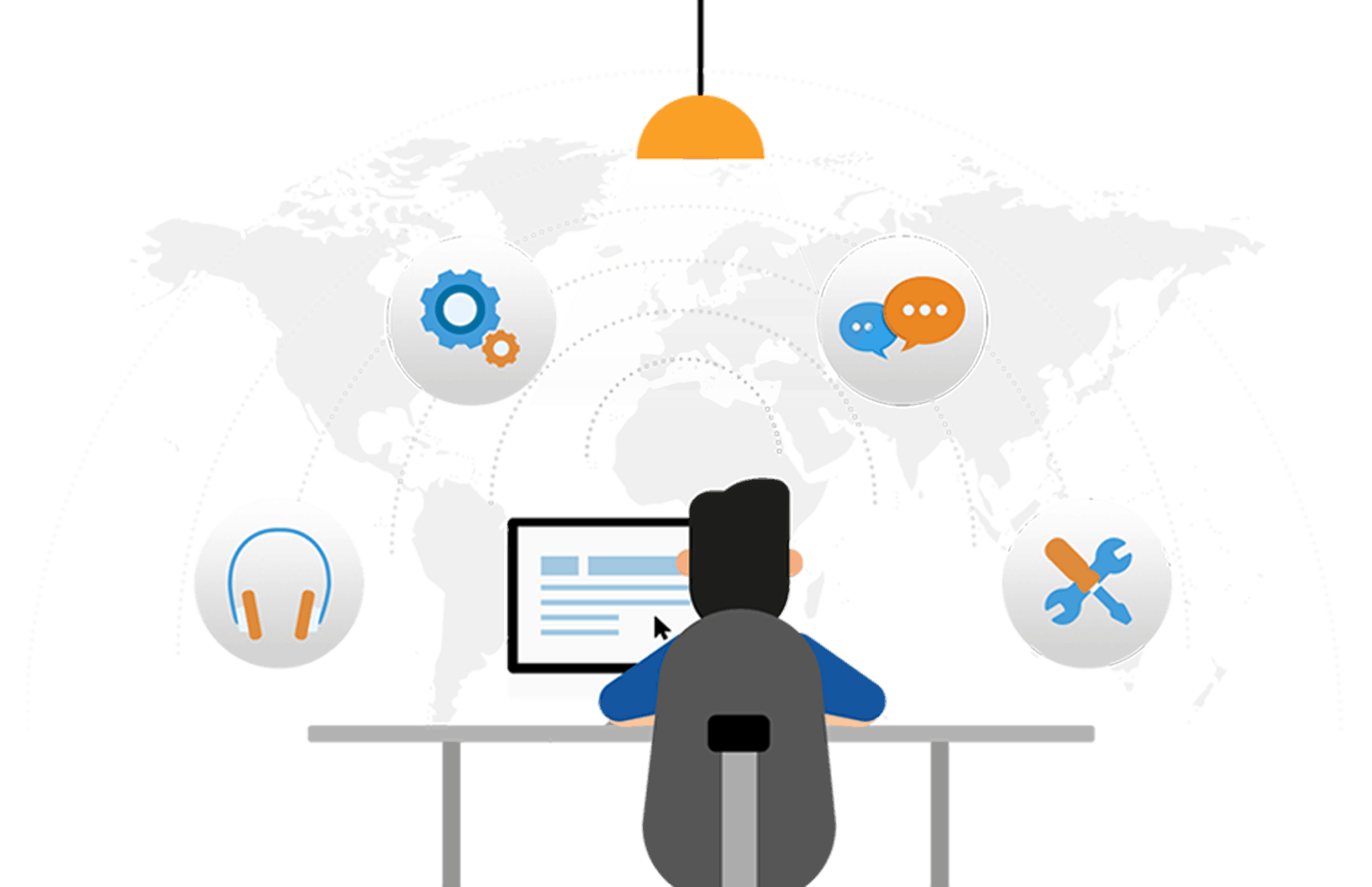 IT Security Management
No matter the size of your customer's business, their data is still important! IT systems contain a lot of sensitive data, so it is important to have processes in place to securely and confidentially store that data, but also have it readily available if needed. IT Security Management software is essential for any business to manage, analyze, comply and protect.
A large range of the ManageEngine products are focused on IT security management, including Event Log Analyzer, Firewall Analyzer, Log360 and more.
Frequently Asked Questions
Who is Kidan ?
Kidan is the official and exclusive Swiss partner of ManageEngine. We provide end-to-end IT services, including advice, sales, licensing, consulting, implementation, integration, customization, training, and support.
What are the supported languages for support?
Kidan is a Switzerland-based company that provides end-to-end IT services and solutions in English, French, German, and Italian. However, we primarily support our customers in English.
Do you have a brochure for ManageEngine?
Yes, we have an official brochure to showcase the software solutions of ManageEngine. It can be found here. We have quality internal material we can share with you. Please contact us.
How can I ask advise or get technical support?
You can freely fill the form on the right or refer to the following contact details:
Do you provide Proof of Concept (POC)?
Yes, we provide proof of concept to help you make informed decisions and test the solutions in your IT infrastructures and business environment.
Are your prices different than ManageEngine?
No, we always ensure our prices are equal or lower than ManageEngine's ones.
In how much time are the orders processed?
Our team works to ensure your satisfaction and typically delivers within one business day (24 hours). In most cases, we send the license within 3 hours after we receive the purchase order (PO).
Want to continue the conversation?
Thank you for your interest in ManageEngine solutions. Please fill out the form below to ask a question or request assistance.
Testimonials
ManageEngine testimonials have an aggregate content usefulness score of 4.7/5 based on 2190 user ratings.

Endpoint Central (Formerly Desktop Central) saves a lot of my time. The initial setup was very rapid. The only time it consumes is to read and check installation reports. In particular, I find the 3rd party application patch management and OS patch management to be fantastic tools. There are a lot of features and they are clear and very simple to use. My experience with Endpoint Central (Formerly Desktop Central) has prompted me to renew my license now.
Piero Bacarella
Senior Systems Engineer