ManageEngine Patch Connect Plus
Third-party software management with Microsoft SCCM
The main limitation of SCCM is its inability to update applications from outside the Microsoft family. This is a major inconvenience for IT administrators as they have to work with multiple patch management tools to maintain a consistent and updated IT infrastructure. Patch Connect Plus is a tool that helps deploy patches for over 250 third-party applications such as Adobe, Java, and WinRAR using the existing Microsoft System Center Configuration Manager.
The application will inform us on which devices were able to update and on which it was not possible to carry out the indicated operations.
Patch Connect Plus Offerings
Get the complete list of patches and system-wise reports of the client machines in a single console using the plugin for SCCM
Implementation of application updates from outside the Windows family
The Patch Connect Plus system allows for trouble-free management of third-party software and for the efficient implementation of patches. Due to its functionalities, it significantly extends the standard capabilities offered by Microsoft tools. The entire process can be automated or supervised by organization administrators who receive over 25 tools in one software. This is noticeably reflected in better optimization of performed activities.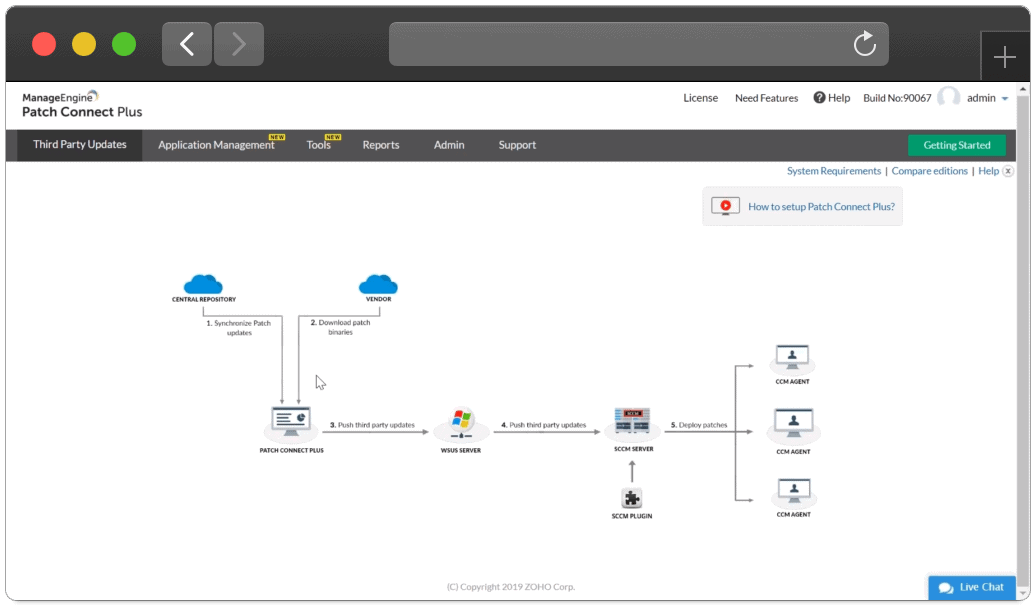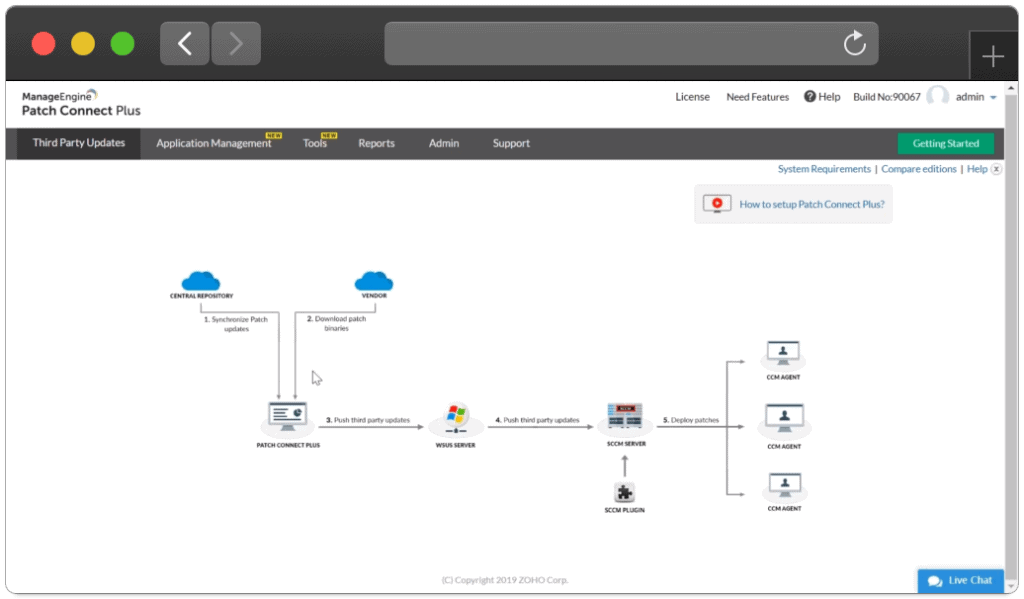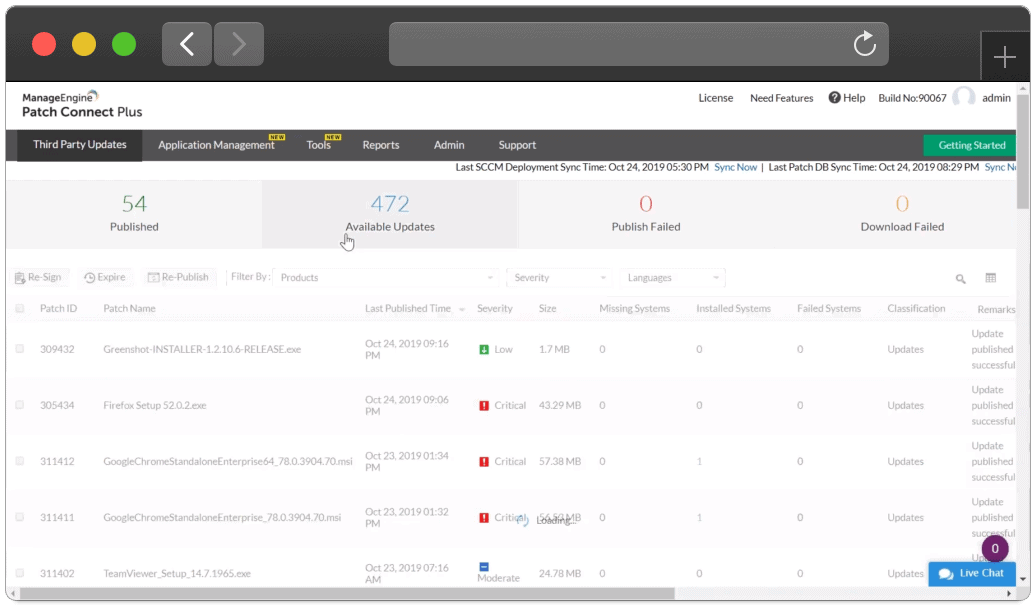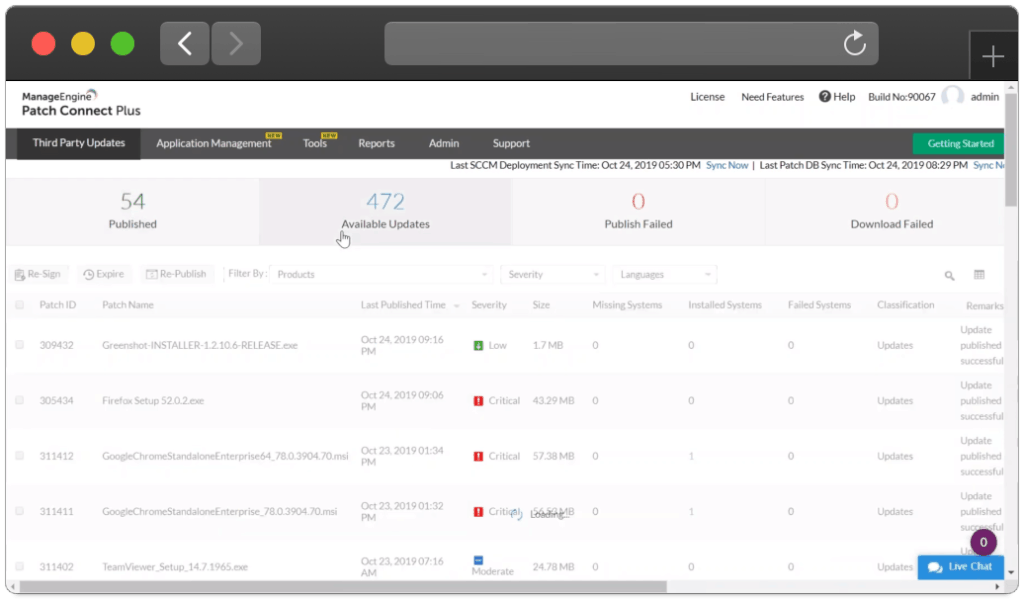 Optimization of basic SCCM operations
If the installation fails due to defective files provided by the manufacturer of the software or if it is not possible to install patches on the devices, the system will send an alert about the situation. Undoubtedly, this is an important function from the administrator's point of view, above all. While managing the system of a large organization, they regularly face similar challenges and difficulties.
Implementation reports with the possibility of obtaining detailed information about the dates and status of the operations performed.
The module has been divided into 5 separate categories in order to obtain detailed data as quickly as possible:
1. Installed Patches - A list of all updates installed on end-user devices
2. Compliance System - A point score showing the level of security of the organization's devices
3. System Patches - List of workstations with the status of installing patches in specific devices
4. Failed Patches - Detailed information about the computer on which the installation failed
5. Failure Summary - A set of applications generating errors during installation along with an intuitive explanation of these errors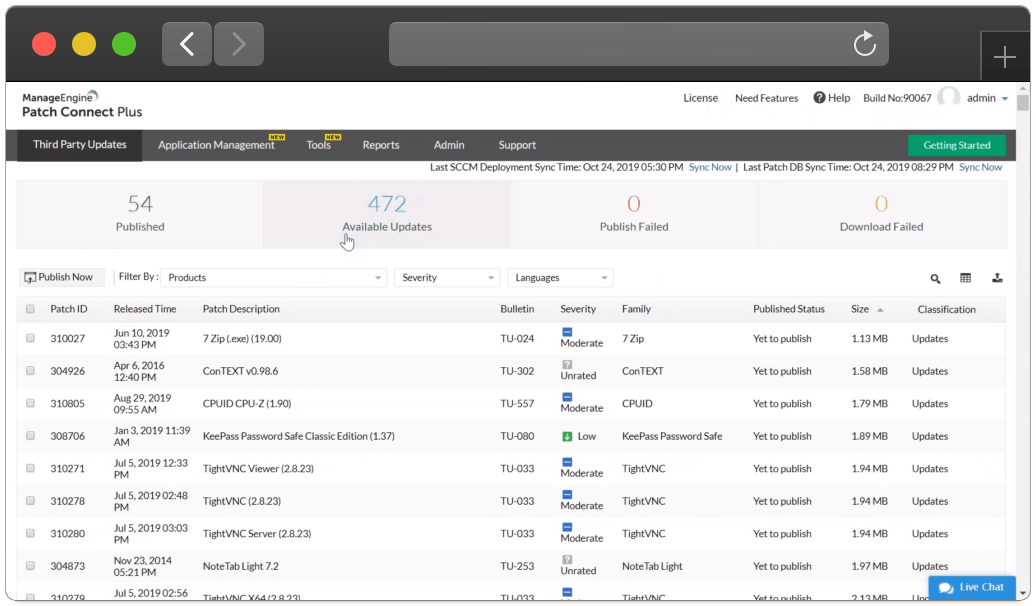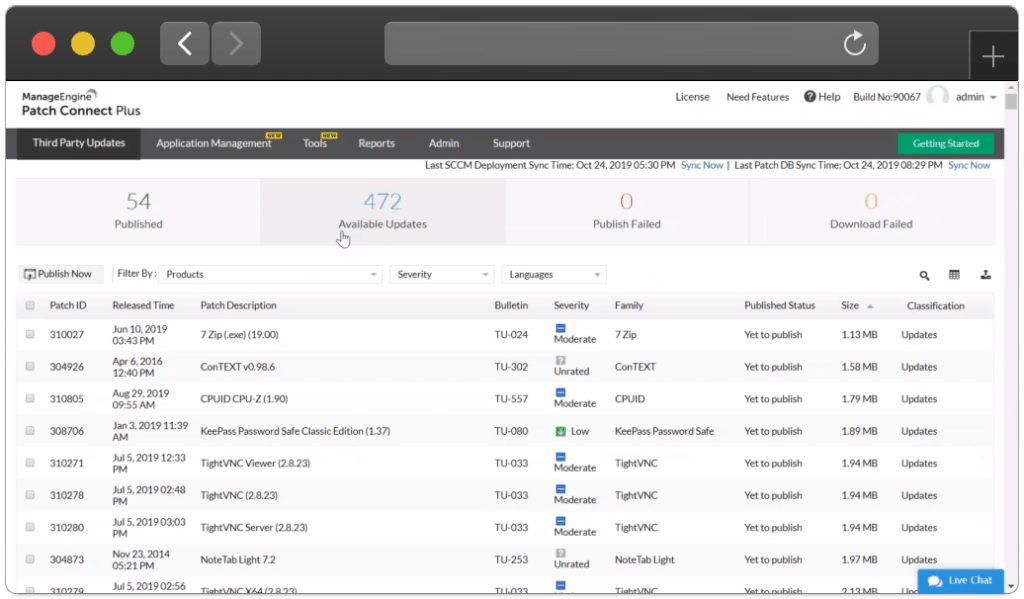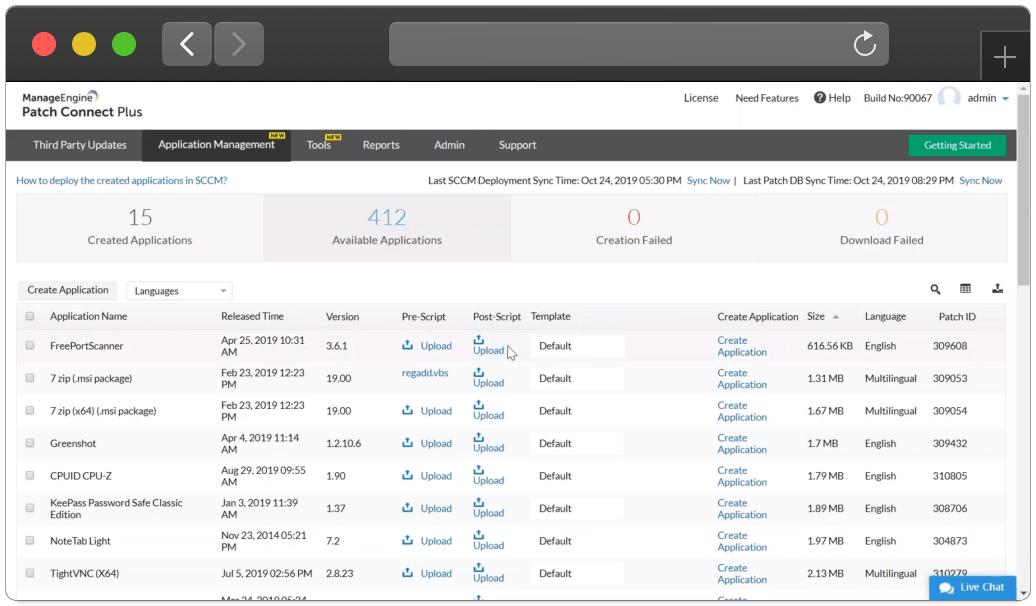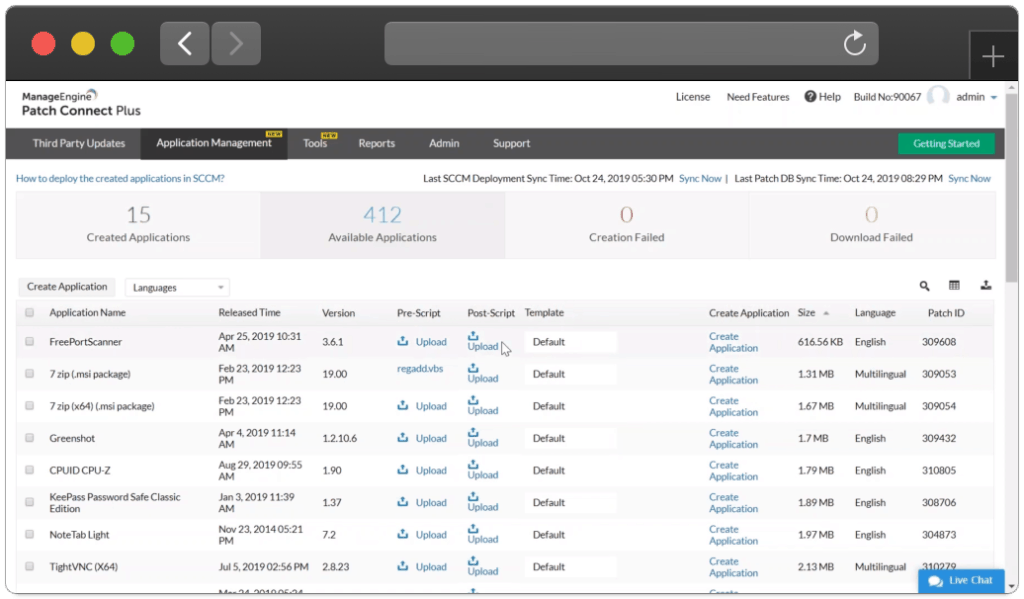 Customize patches related to the management of third-party software
The available tools can adjust the method of implementing updates in accordance with the adopted work schedule in the organization. This factor is extremely important from the point of view of the company's employees, first of all. When using the application and installing the patch, they could lose their unsaved work.
There is also the possibility that any application may not restart after a runtime update. Therefore, the best solution is to perform such operations after peak hours in the organization, which is possible thanks to Patch Connect Plus.
Frequently Asked Questions
How is Patch Connect Plus Licensed?
Patch Connect Plus is licensed based on the number of computers you are managing in SCCM. The pricing starts at just $1.00 per computer and goes down as the volume increases.
For more details on the pricing, refer to our online store.
How to use Automated Deployment Rule for Patch Connect Plus updates?
Microsoft SCCM offers automatic deployment of patches and updates with Automated Deployment Rule. Third-party updates from Patch Connect Plus can also be automated with ADR.
This document will explain the process of using the Automated Deployment Rule in detail.
What happens during the publication of patches?
During the publication, the patches are downloaded to the WSUS content location. Then, SCCM/WSUS will distribute it to the WSUS server and then to the other sites if configured to do so.
How to add third-party catalogs in SCCM?
Microsoft SCCM has extended its support for software catalogs right from version 1806. Hence, ensure that SCCM's version must be 1806 or up, to be compatible with the Software Catalogs. Refer to this document for step-by-step guidance.
How to migrate Patch Connect Plus server to a different computer?
Patch Connect Plus server can be migrated from a computer effortlessly.
These steps can come in handy if you're migrating the Patch Connect Plus server.
How do I install Patch Connect Plus?
Being the Swiss partner of ManageEngine, Kidan is responsible for aiding with professional services, such as installing, implementing, configuring, training, and supporting the company to ensure an effective on-boarding of Patch Connect Plus.
To make it even better, Kidan even provides advice on top of it all!
Get in touch with us to know more.
Want to continue the
conversation?
Thank you for your interest in ManageEngine's Patch Connect Plus solution. Please fill out the form below to ask a question or request assistance.