Desktop and server management goes mobile
Desktop Central MSP is an award-winning Remote Monitoring and Management software that helps Managed Service Providers efficiently manage their clients' desktops, servers, laptops, and mobile devices from a central location. It is suitable for small, medium, as well as large MSPs.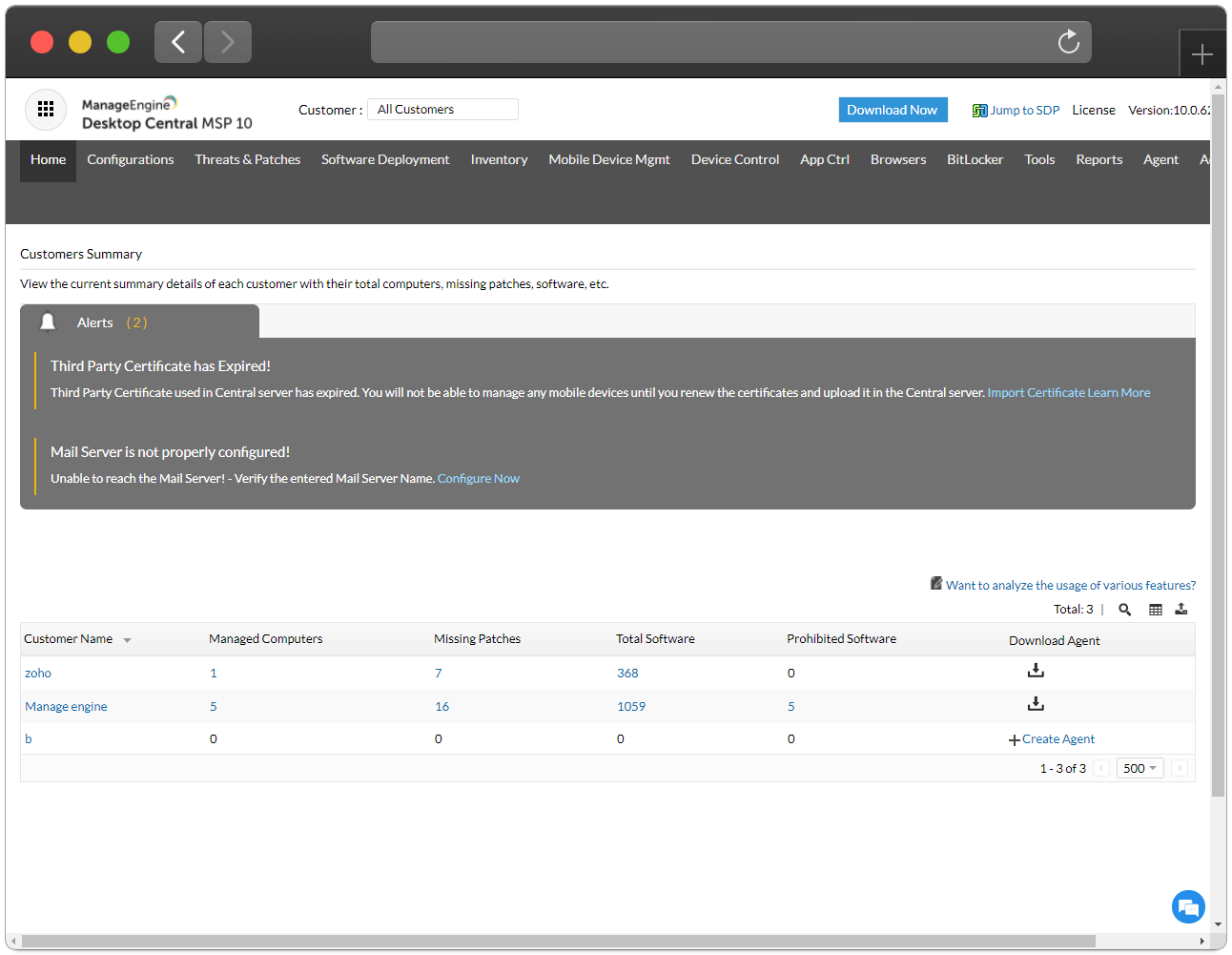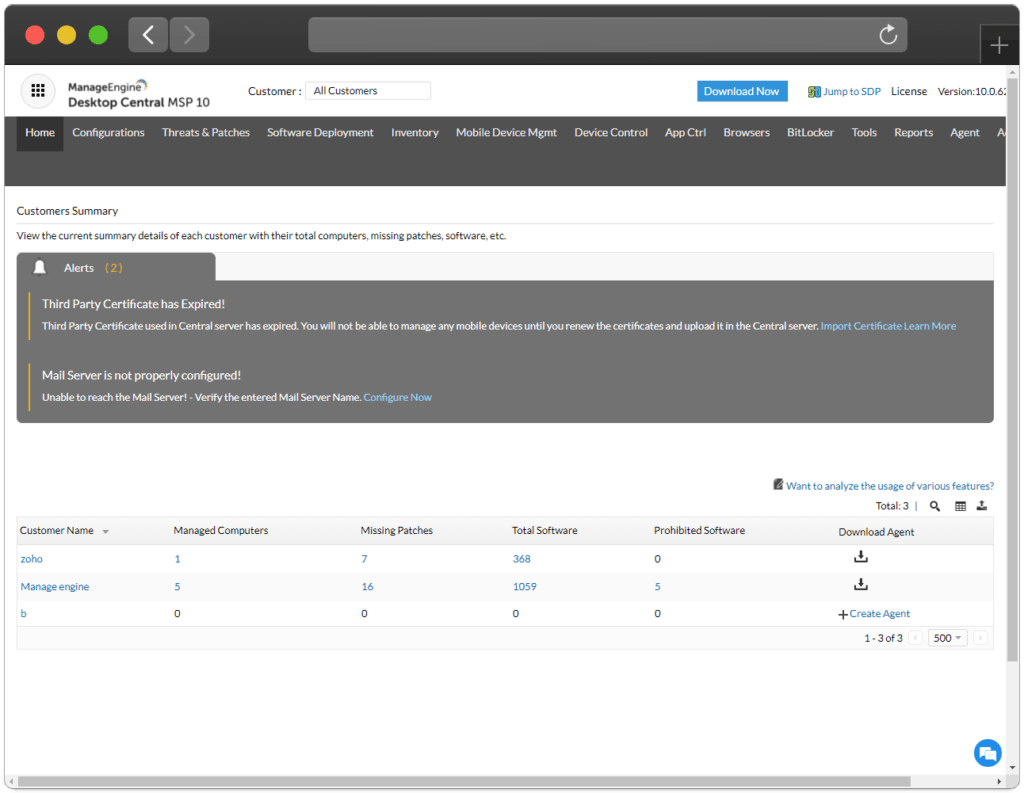 Desktop Central MSP Offerings
Provides MSPs the ability to monitor and manage their clients' endpoints remotely
Mobile Device Management Add-On
Manage Apple, Android, Windows, & Chrome Devices
Patch Management
Automate patch deployment for over 850 first and third-party applications. Test patches, roll back deployed ones, track system health statuses, and more.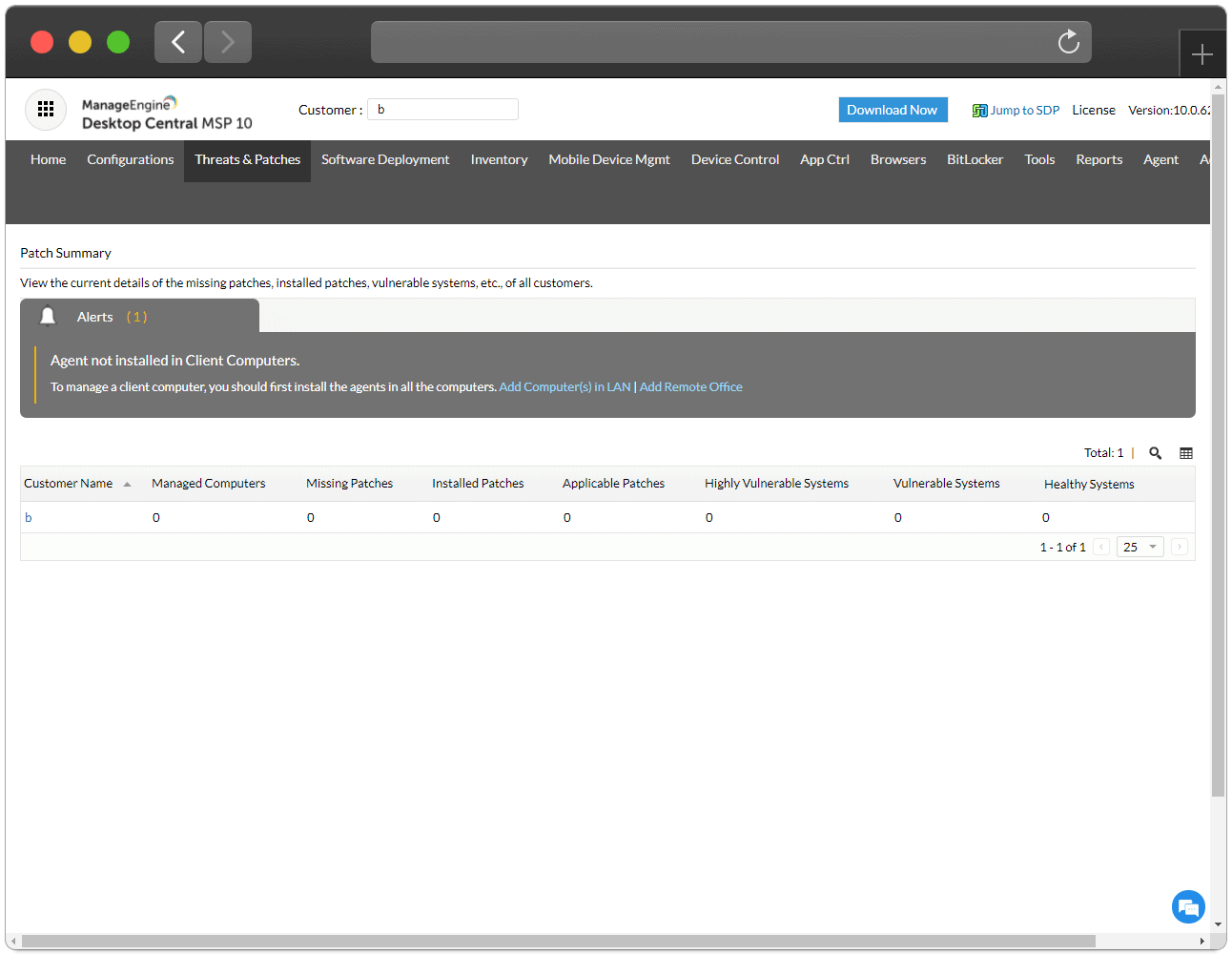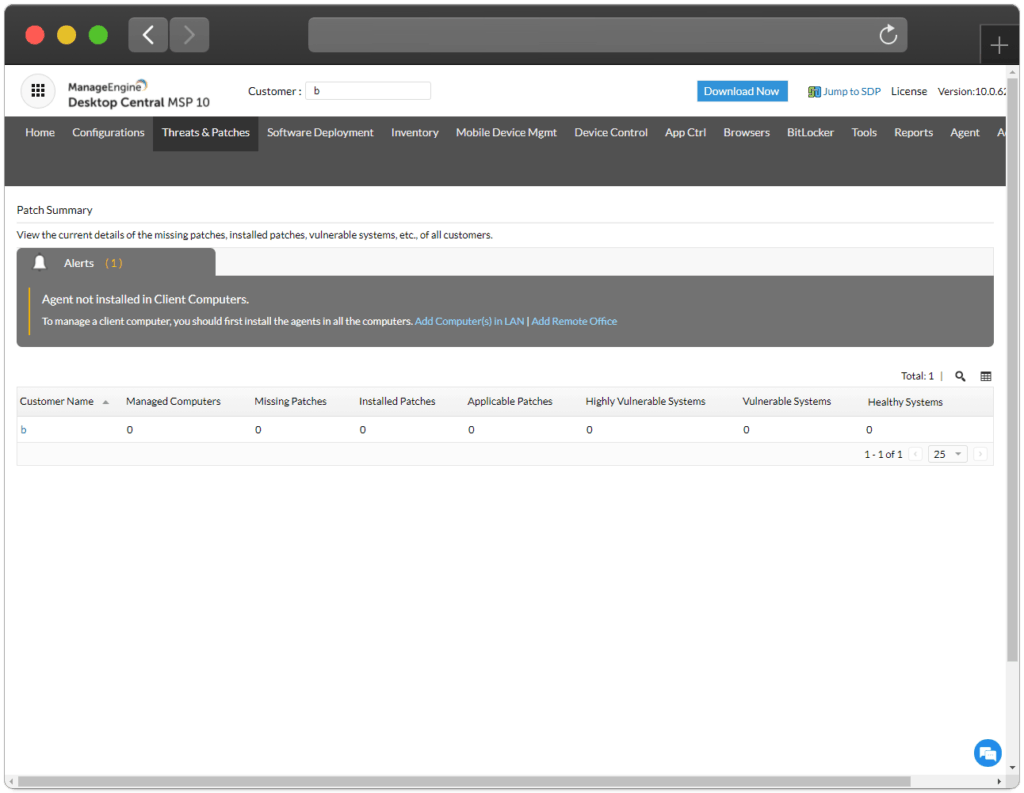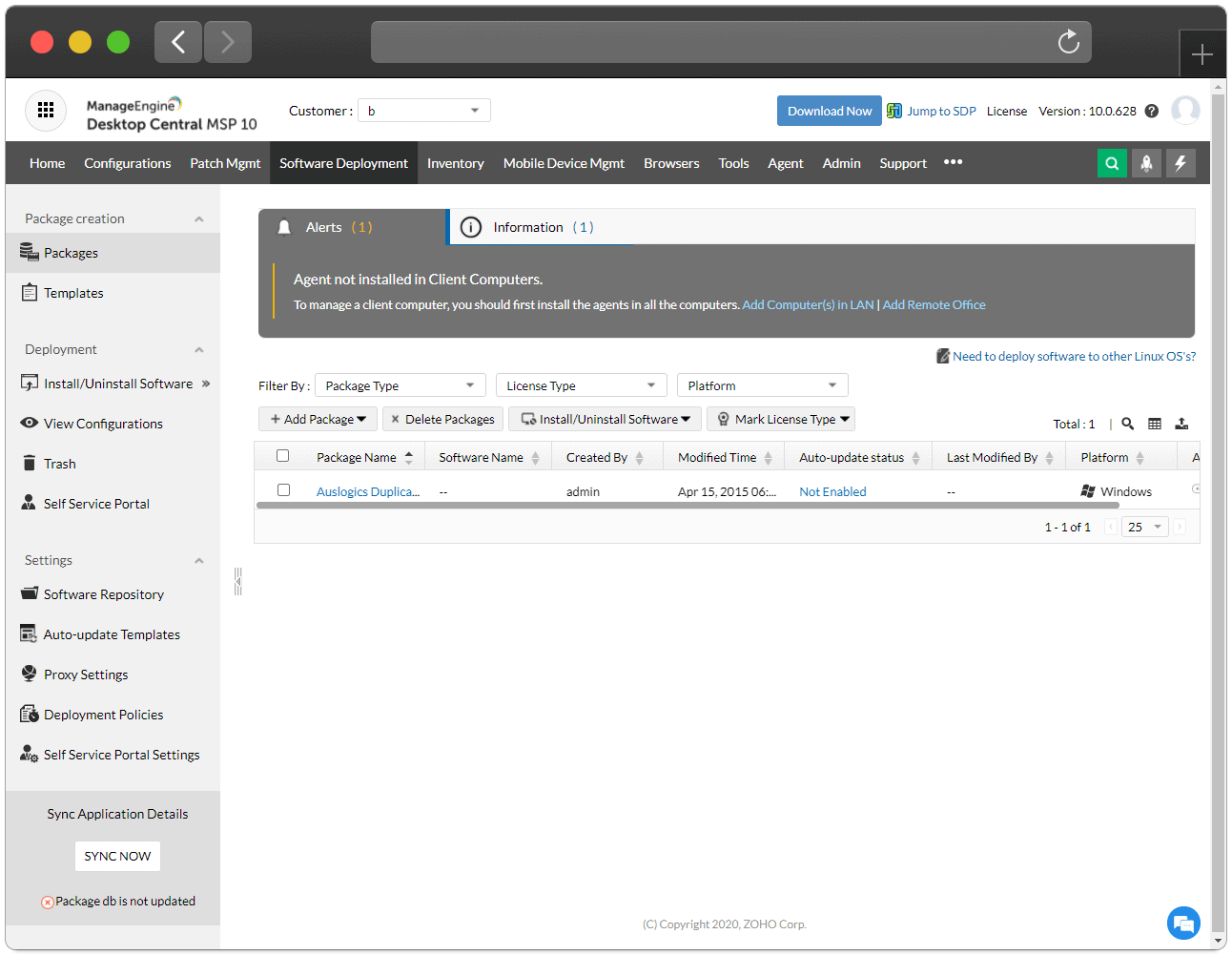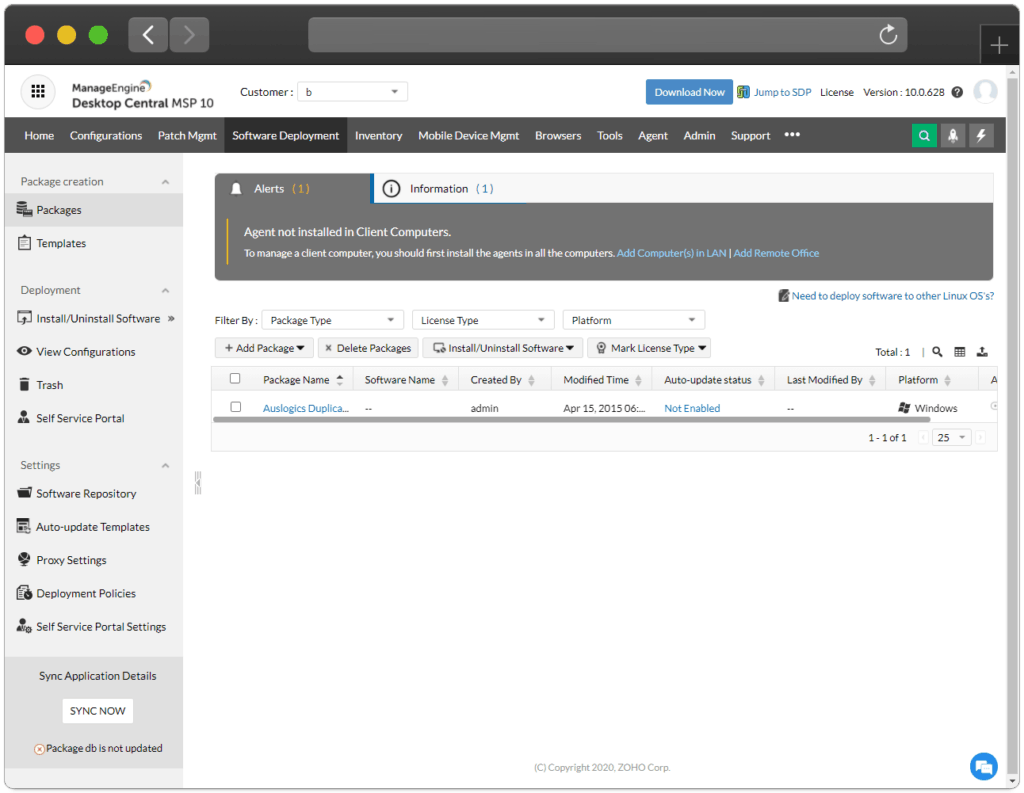 Software Deployment
Remotely deploy applications to client computers from the Remote Monitoring & Management (RMM) software. Find the pick among thousands in our repository. Support end-users with a self-service portal.
Mobile Device Management
Manage Android, iOS, and Chrome devices. Wipe, lock, geo-track remote devices, enforce passwords and encrypted backup, restrict camera, etc.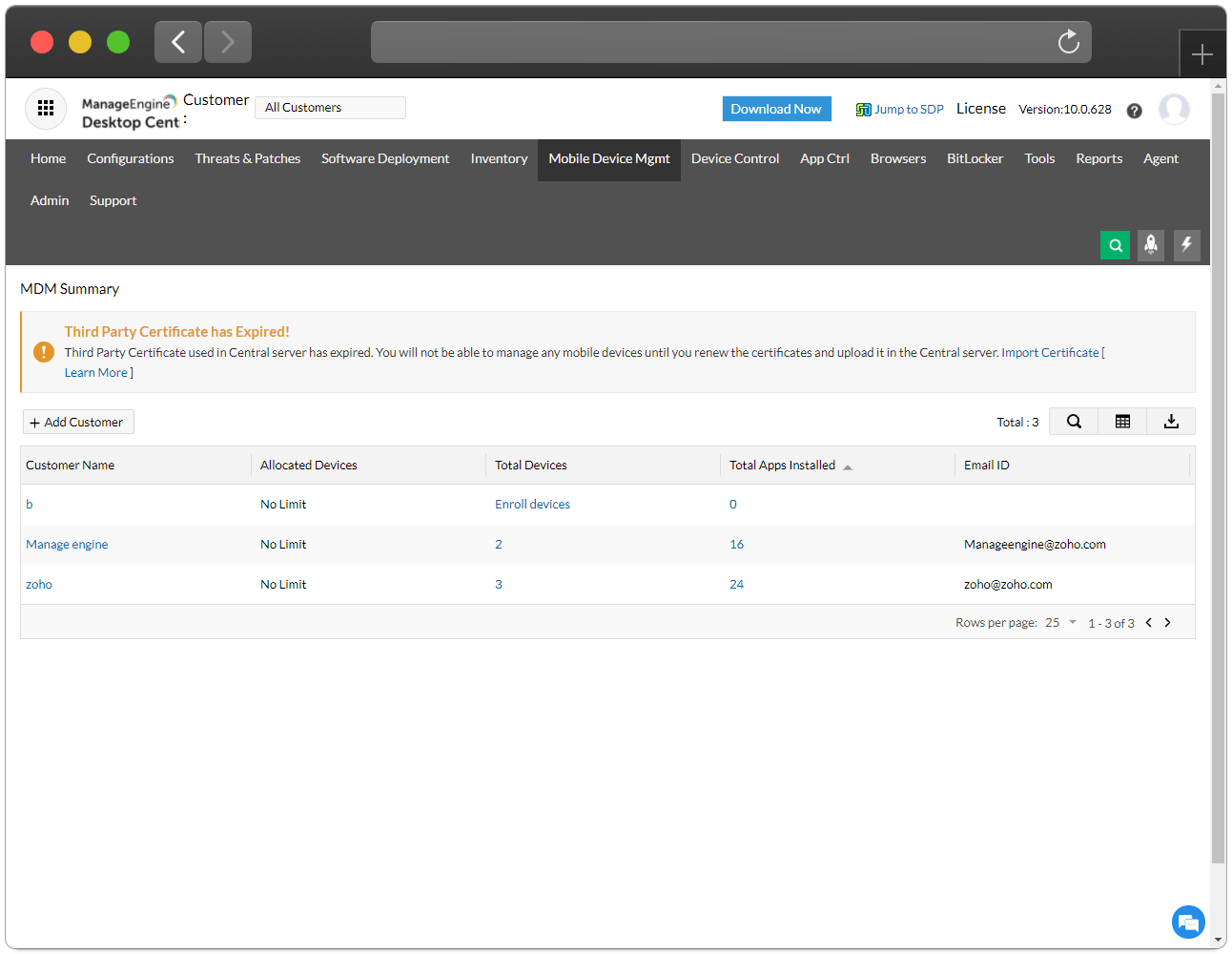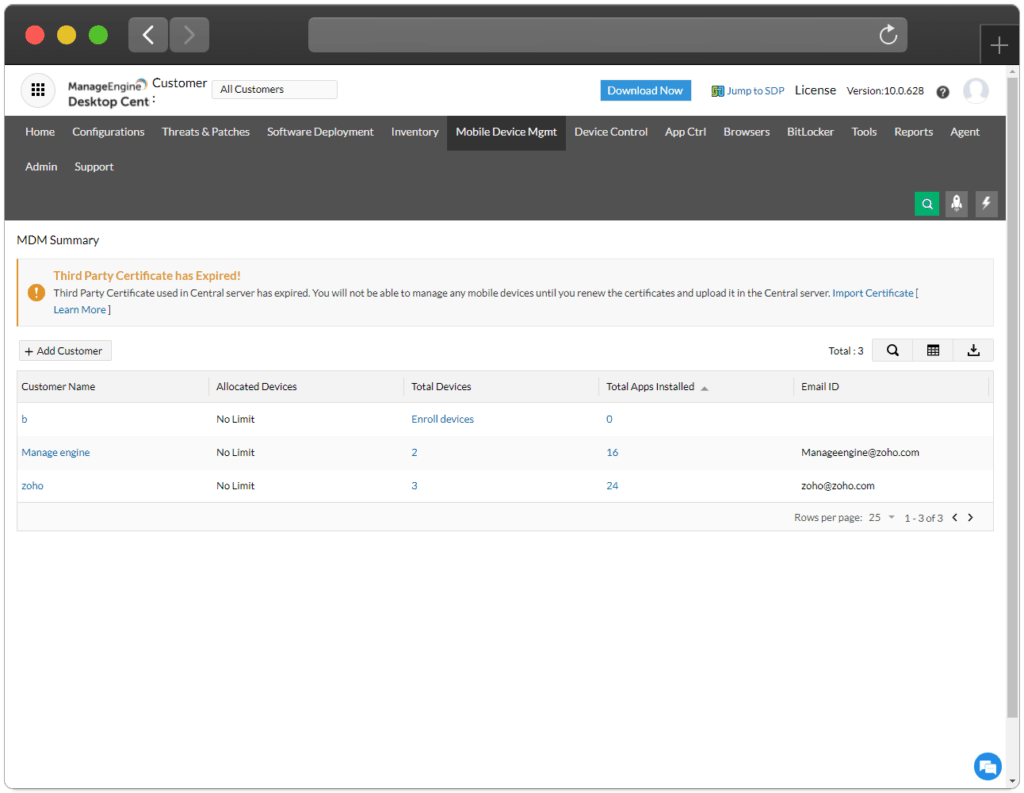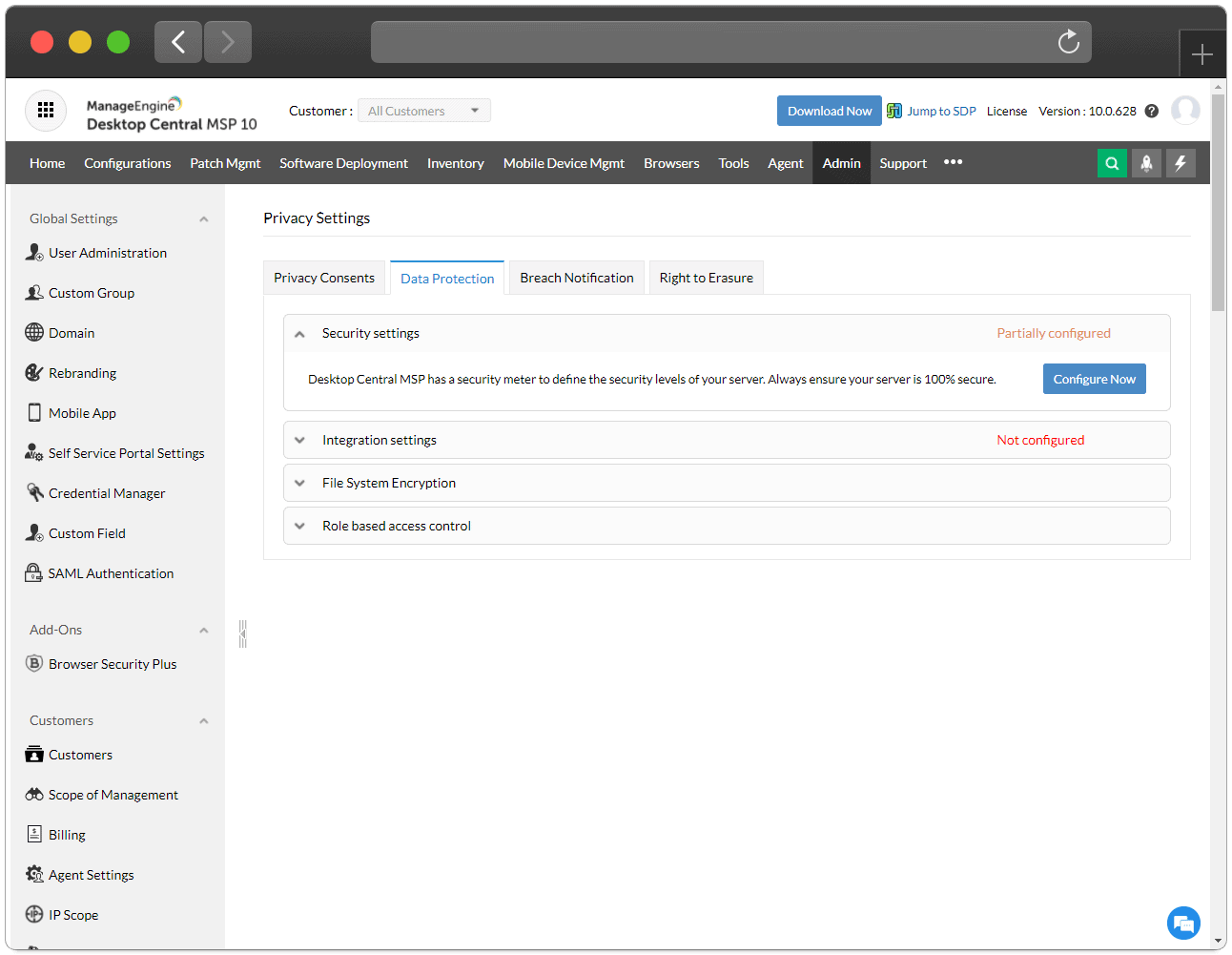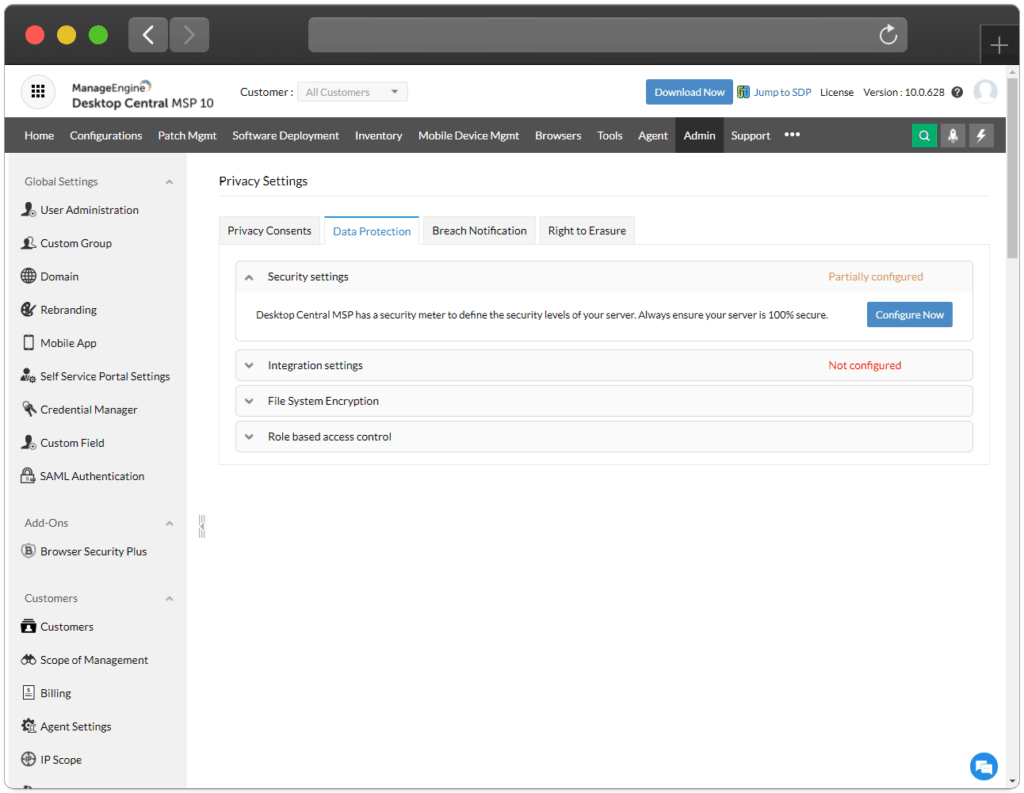 Professional Services Automation (PSA) Integration
Integrate RMM software with ManageEngine's own PSA and manage the clients, billing, projects, tickets, and SLAs with ease.
Asset Management
Track granular asset data for hardware and software, including usage statistics, blacklisted applications, warranty, licenses etc. through our RMM software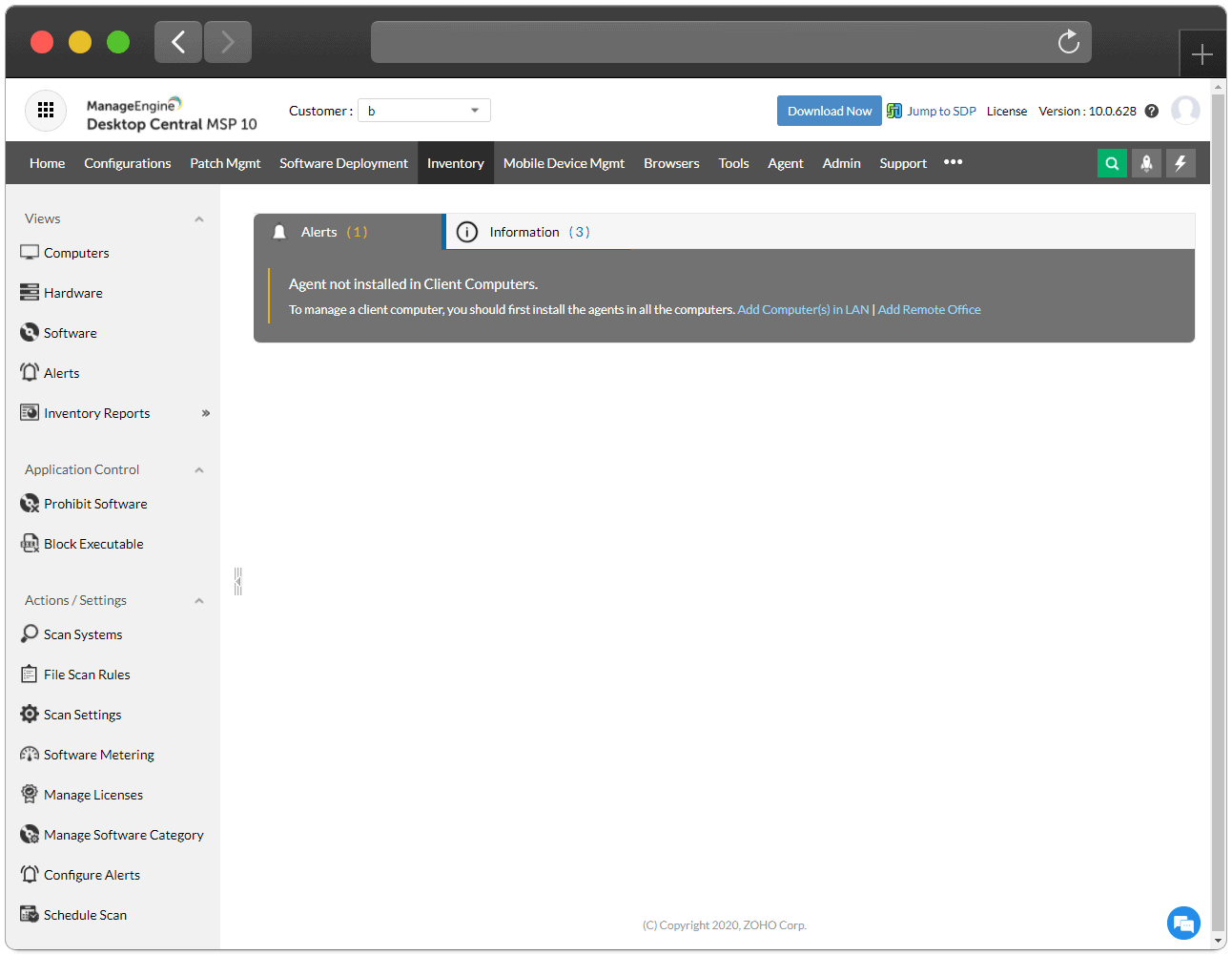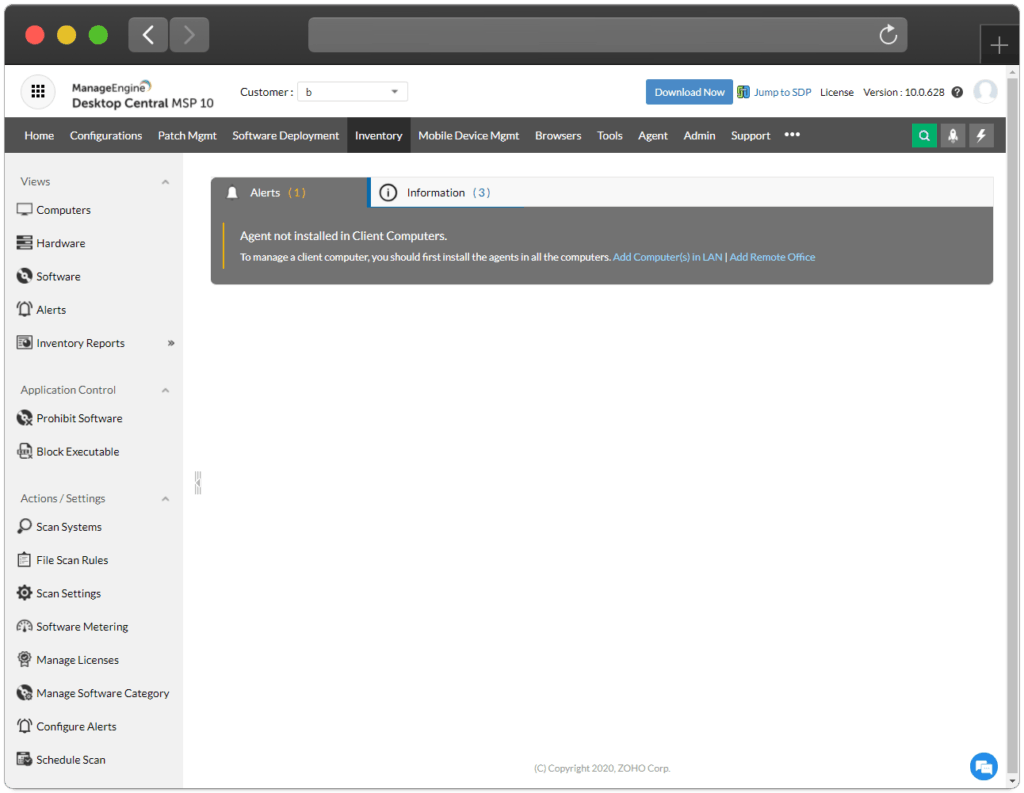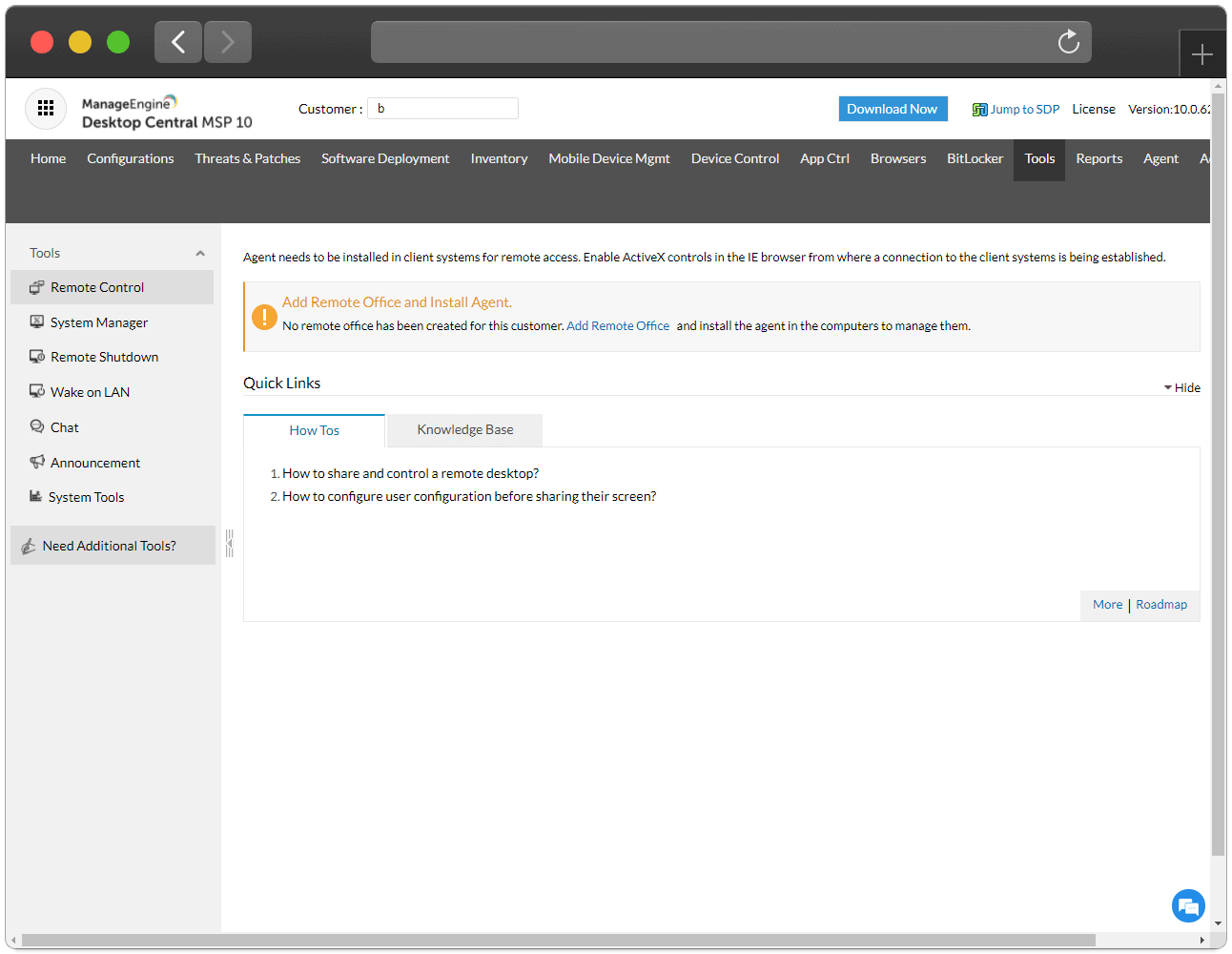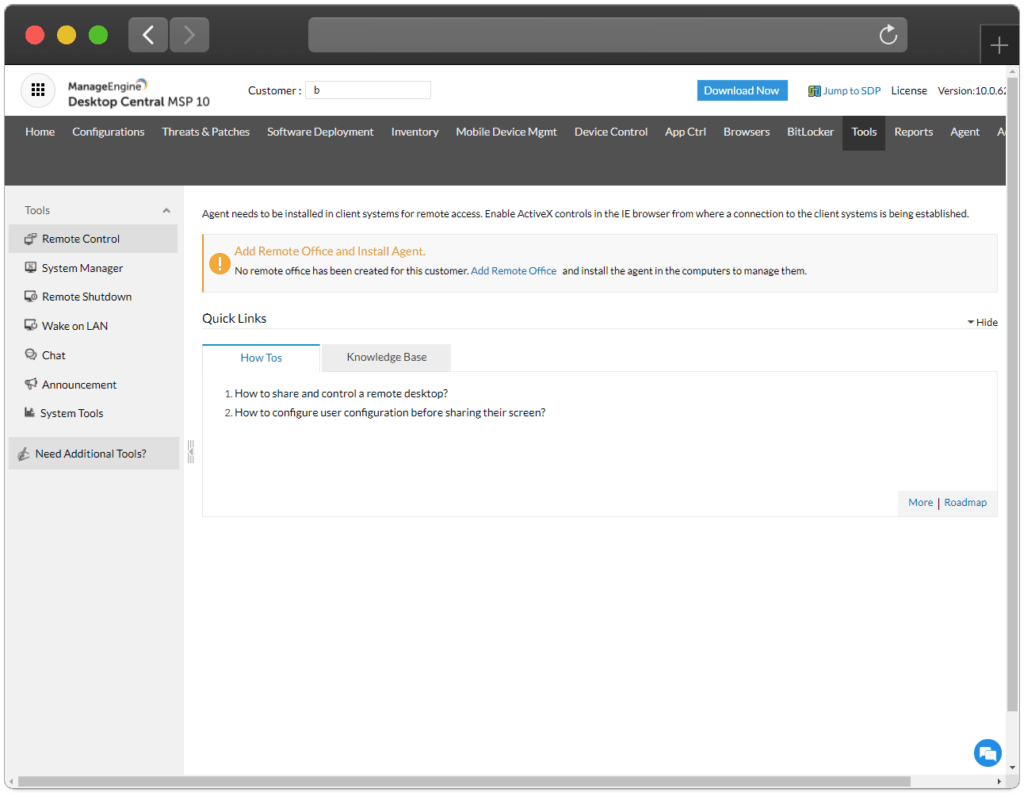 Remote Control
Dedicated, built-in, single-click remote control feature for the RMM software with video and audio call support, file-transfer, shortcuts, ability to record sessions, etc.
Power Management
Go green with effective power management by applying power schemes, shutting down inactive computers, and getting system uptime report.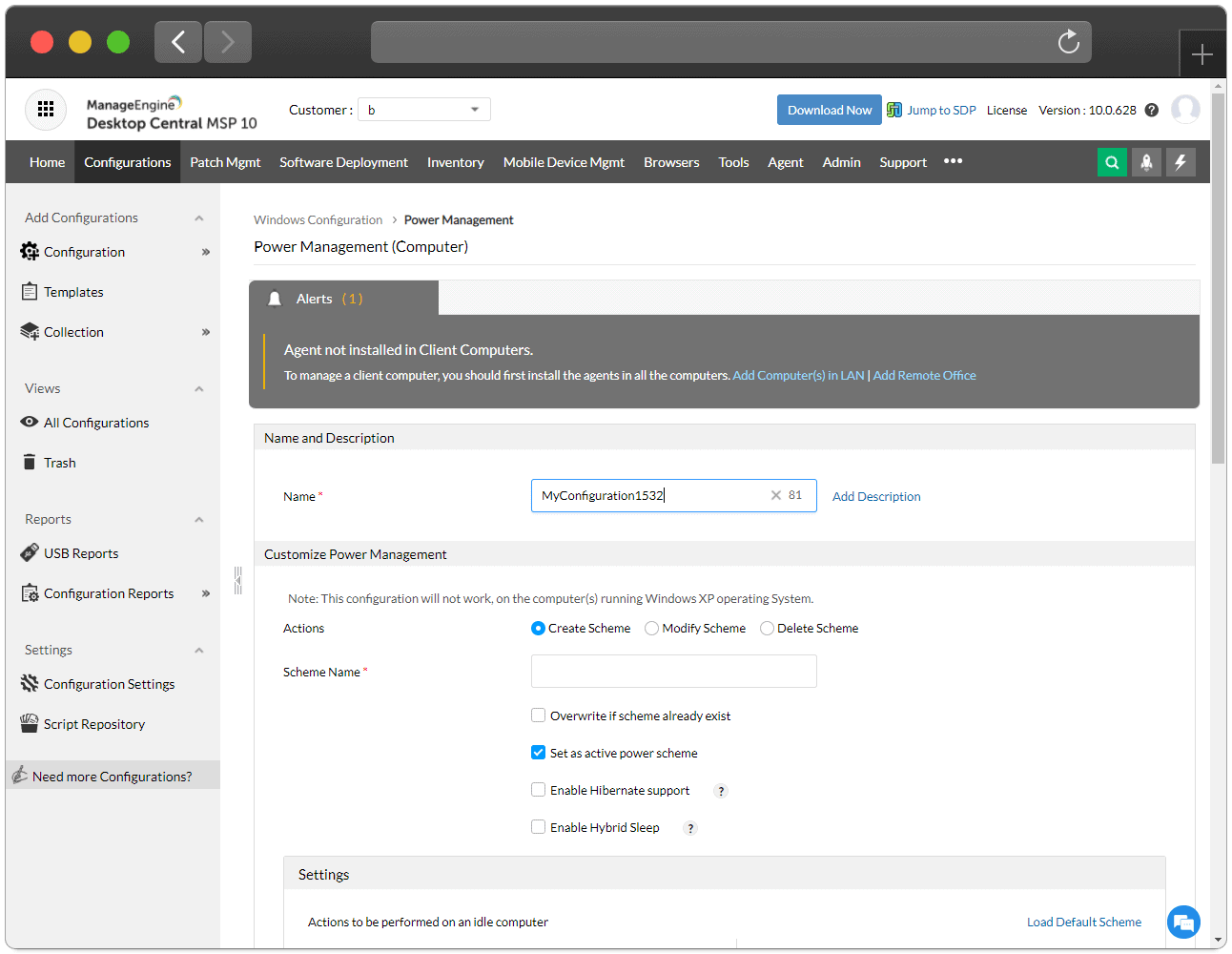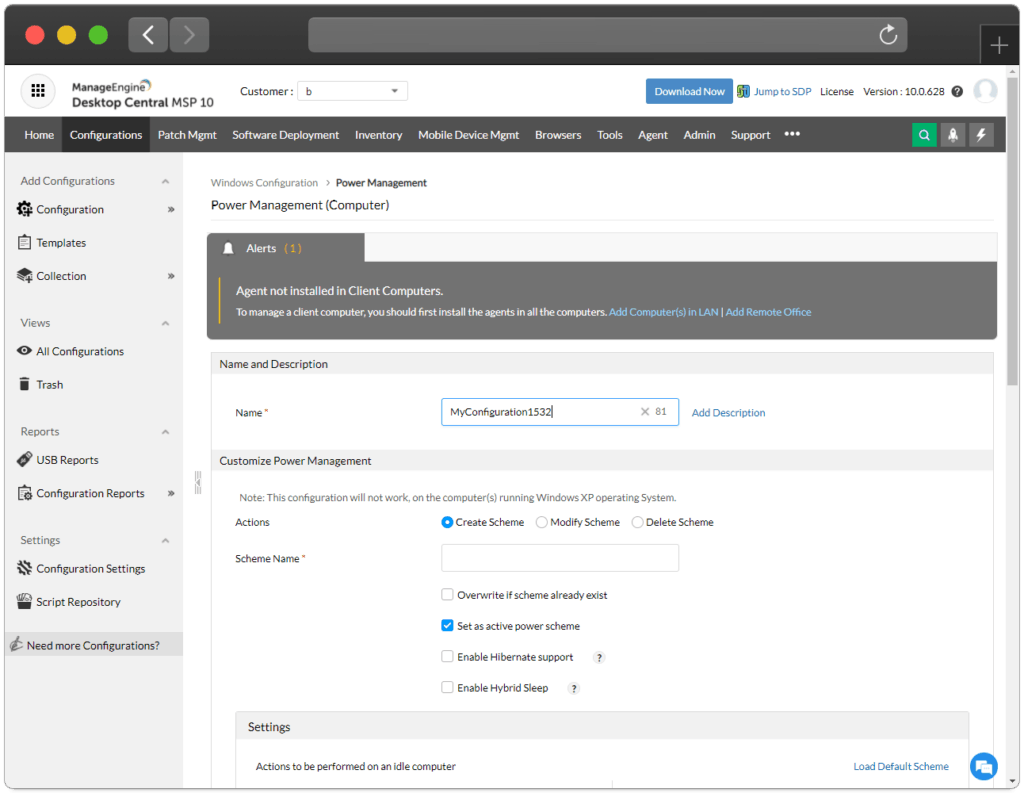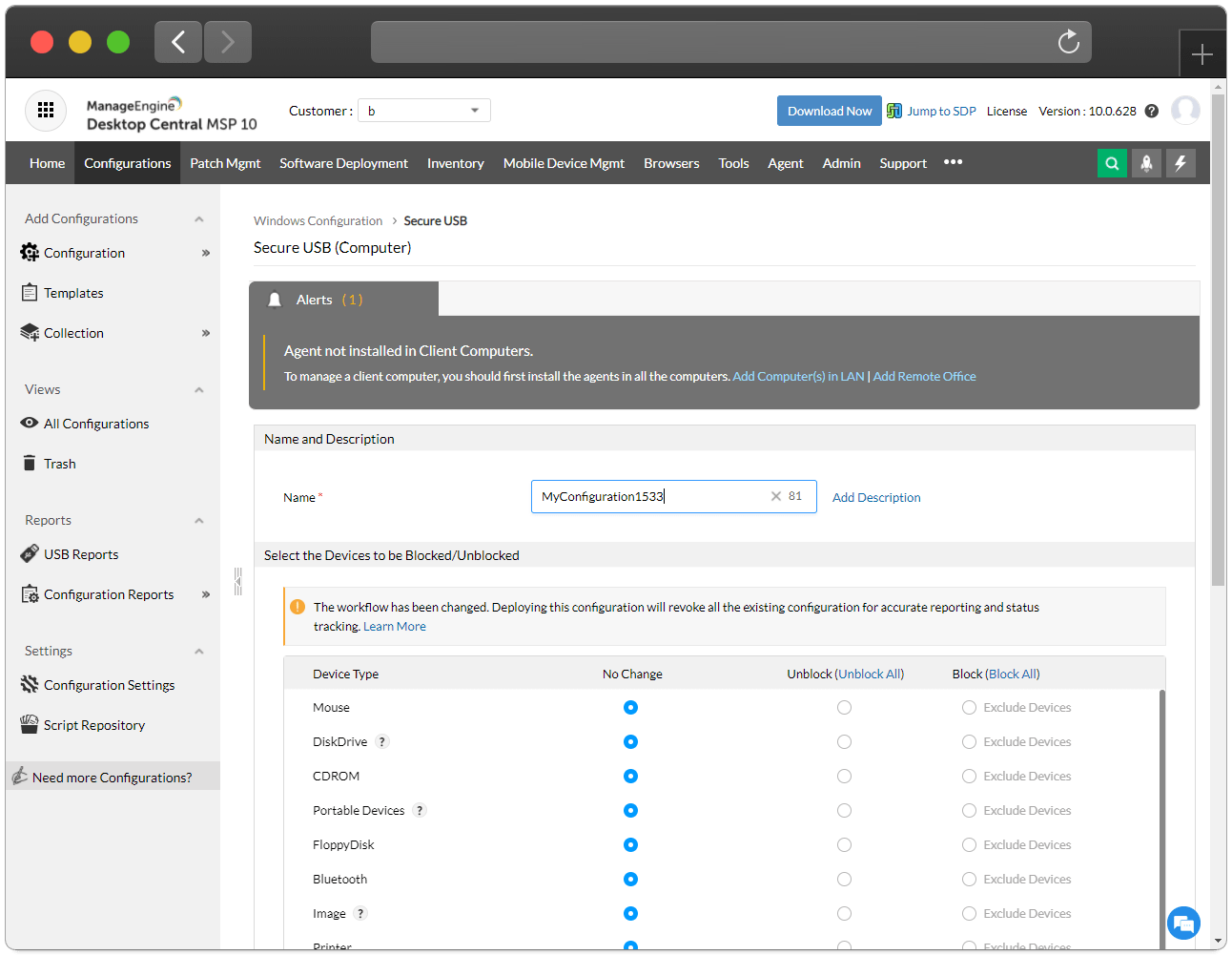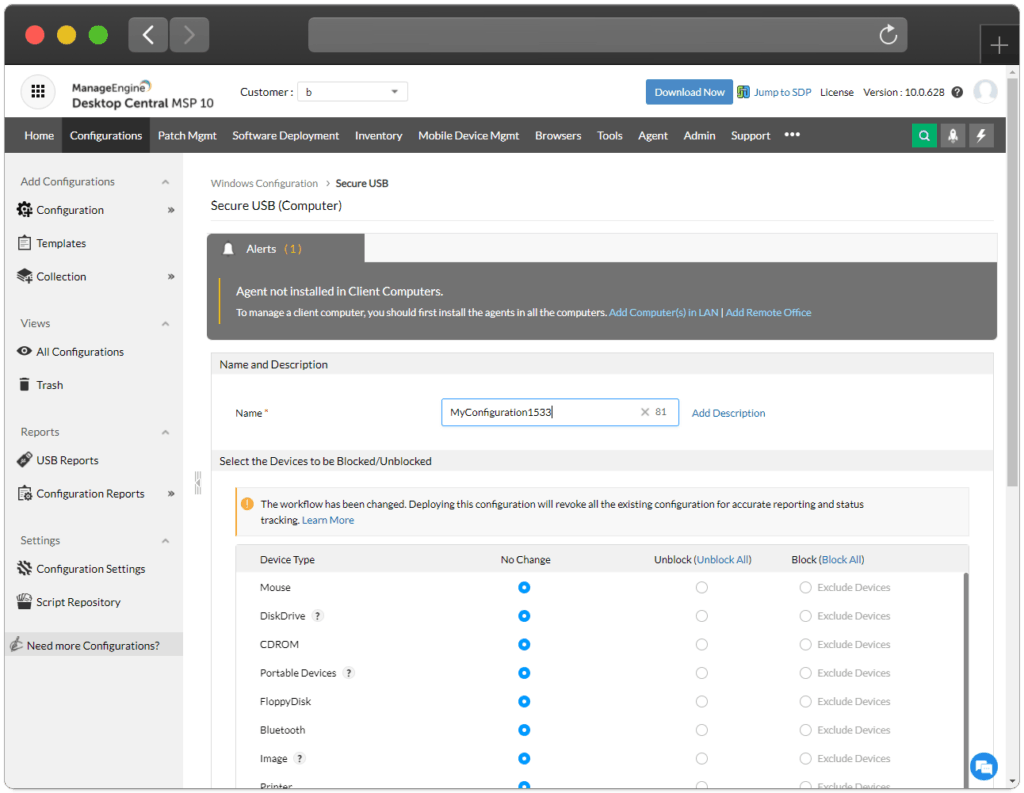 USB Device Management
Restrict and control the usage of USB devices(mouse, keyboard, storage devices etc.) in the network both at the user and computer level.
Configurations
With 50 pre-defined configurations and over 100s of scripts in the script-repository, baseline and manage any and all types of customer environments.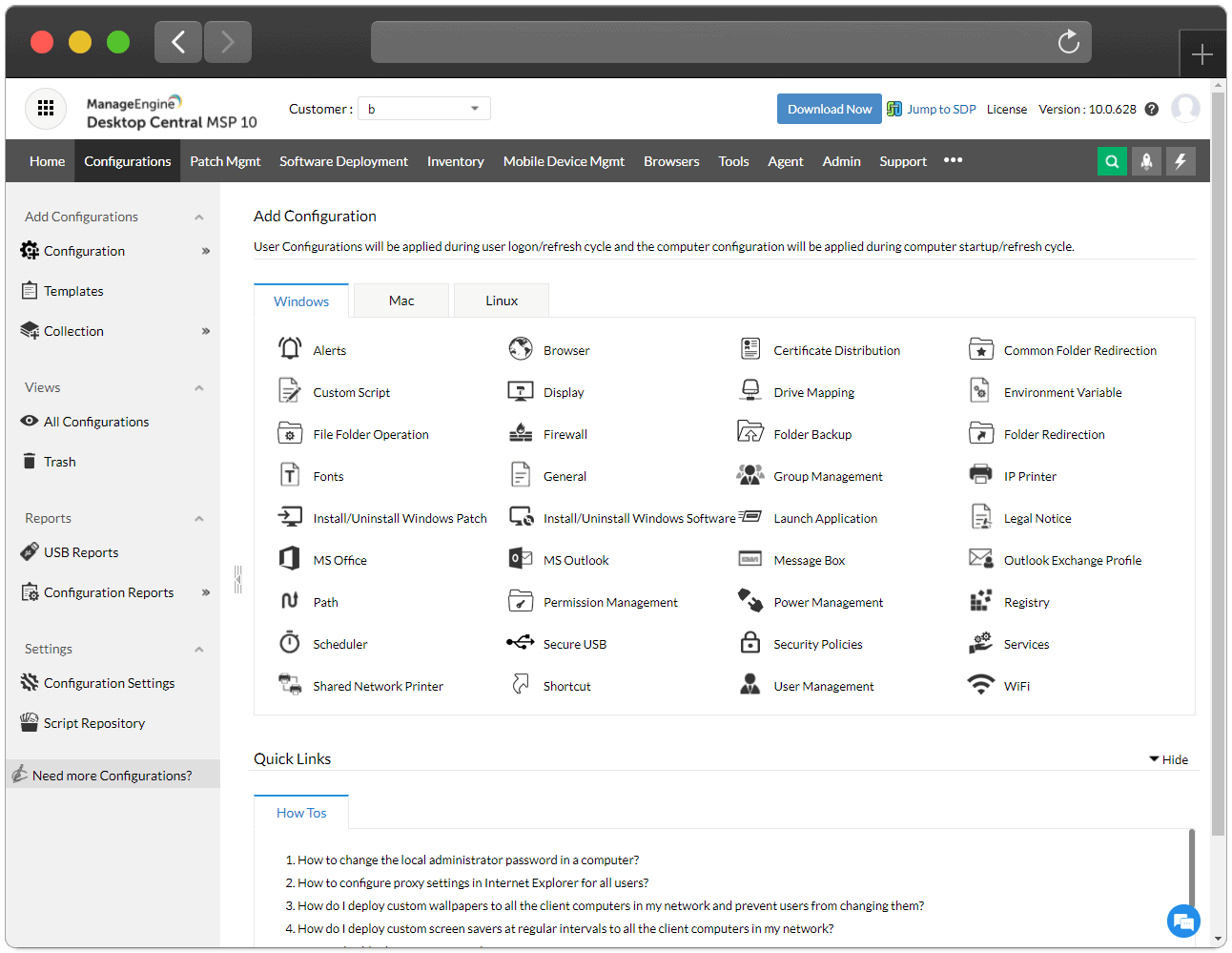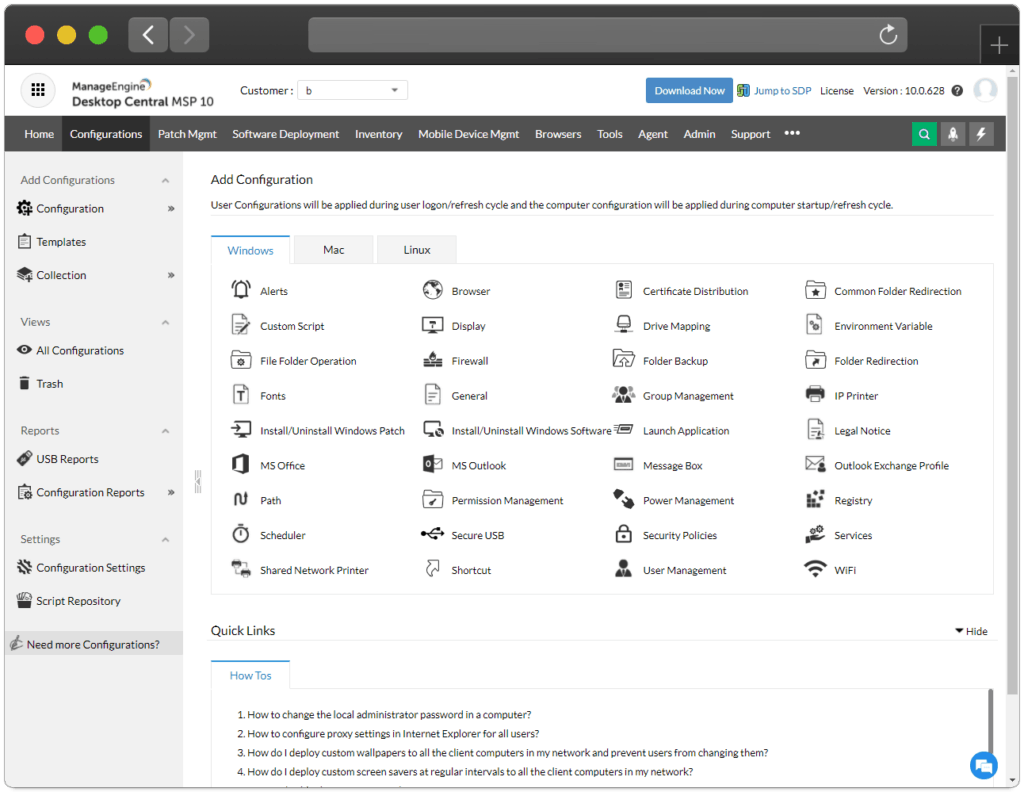 ManageEngine Desktop Central MSP Pricing
MSP Edition is Starting From:
Main Features:
Patch Management
Remote Access/Control
Frequently Asked Questions
What is the difference between Desktop Central Standalone and Desktop Central MSP version?
While Desktop Central MSP is meant for managing multiple endpoints across several clients for MSPs, Desktop Central is for managing computers of a single customer.
How is customer data protected in Desktop Central MSP?
Each customer, managed under Desktop Central MSP is provided with a unique ID and the users and machines associated with each customer are mapped to it. This ensures that users can only access the details of the customers associated with them and restricts access to other customers' data.
Can I view multiple monitors of a remote computer simultaneously?
Yes, the user can view multiple monitors of a remote computer simultaneously by using the Remote Control feature.  The user can switch between monitors using the multi-monitor icon available in the ActiveX viewer. Viewing multiple monitors simultaneously is currently not supported in a Java viewer
On which browsers can I use the Remote Control feature of Desktop Central MSP?
The users can use the Remote Control feature on the following browsers:
Internet Explorer
Mozilla Firefox
Google Chrome
How to add a domain?
Installing a distribution server in a remote office is a must for adding a domain. Select domain under global setting from the Admin tab. Choose Active Directory or Workgroup. Add Domain.
How do I install Desktop Central MSP?
Being the Swiss Partner of ManageEngine, Kidan is responsible for aiding with professional services, such as installing, implementing, configuring, training, and supporting the company to ensure an effective on-boarding of Desktop Central MSP.
To make it even better, Kidan even provides advice on top of it all!
Get in touch with us to know more.
Want to continue the
conversation?
Thank you for your interest in ManageEngine's Desktop Central MSP solution. Please fill out the form below to ask a question or request assistance.