ManageEngine OpManager MSP
Ideal network monitoring software for MSPs.
OpManager MSP provide a customer-centric, tailor approach to network monitoring and is designed to incorporate the dynamic monitoring needs of large enterprises. OpManager MSP enables to manage customers over multiple remote locations with a probe-central design. The probe-central design adds a probe at remote customer locations, and the OpManager MSP central server works as a central console to monitor the networks and manage key metrics across all client's devices.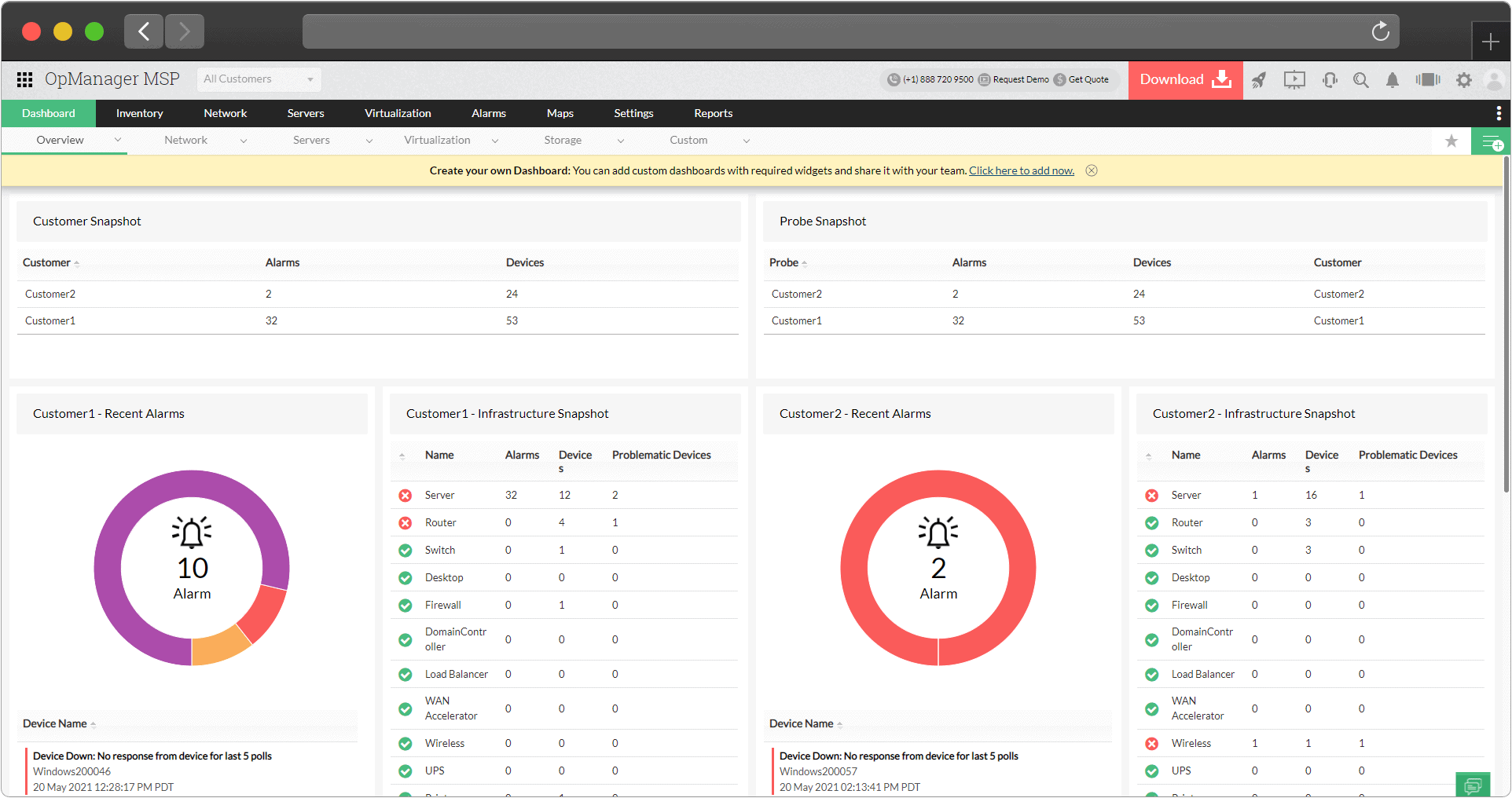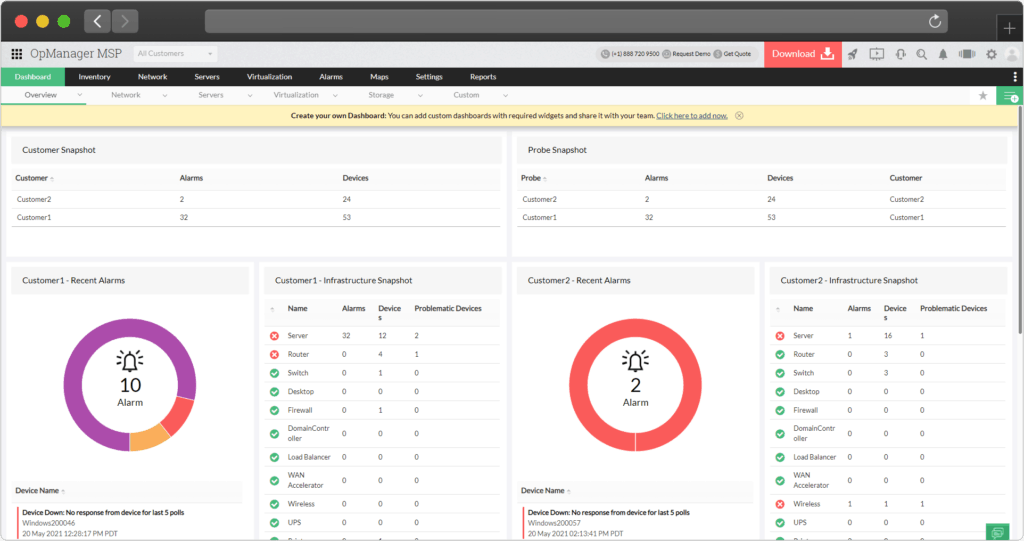 OpManager MSP Features
Network and server monitoring software for managed service providers.
Customer-based User Management
Easily manage different users with OpManager MSP, as it enables to create and manage users specific to the level of access desired and the customers being monitored. OpManager MSP offers different roles with varied levels of access:

MSP Administrator
MSP Operator
Customer Administrator
Customer Operator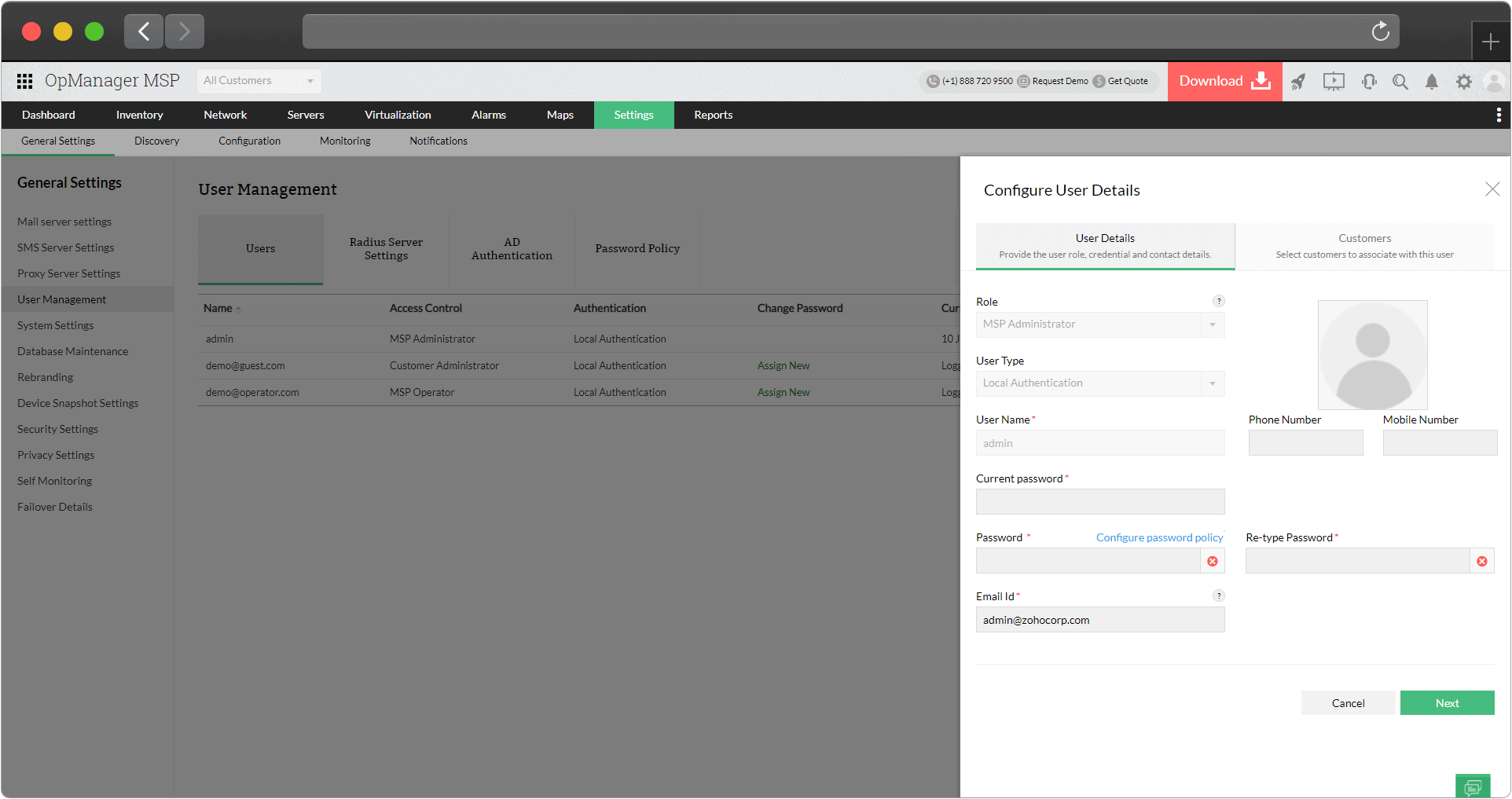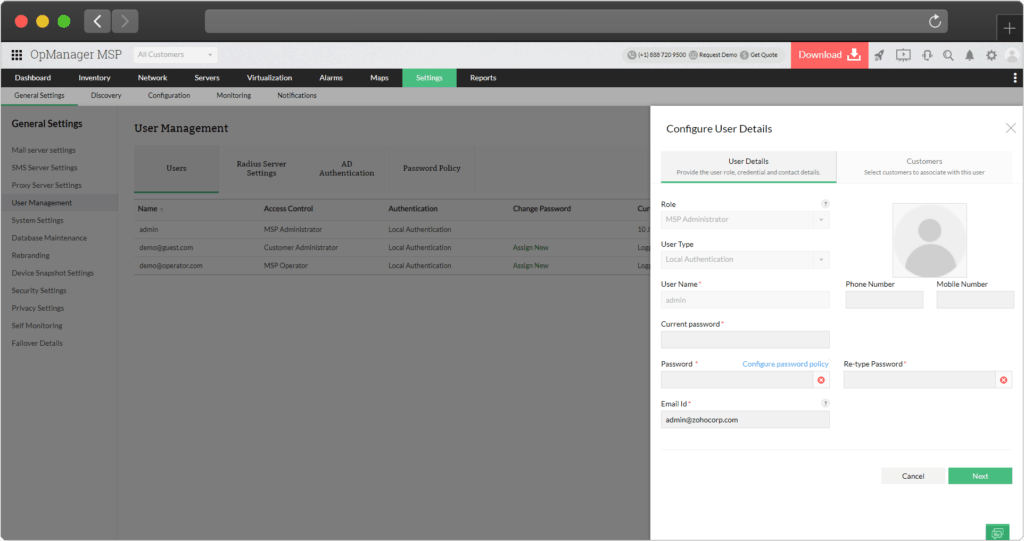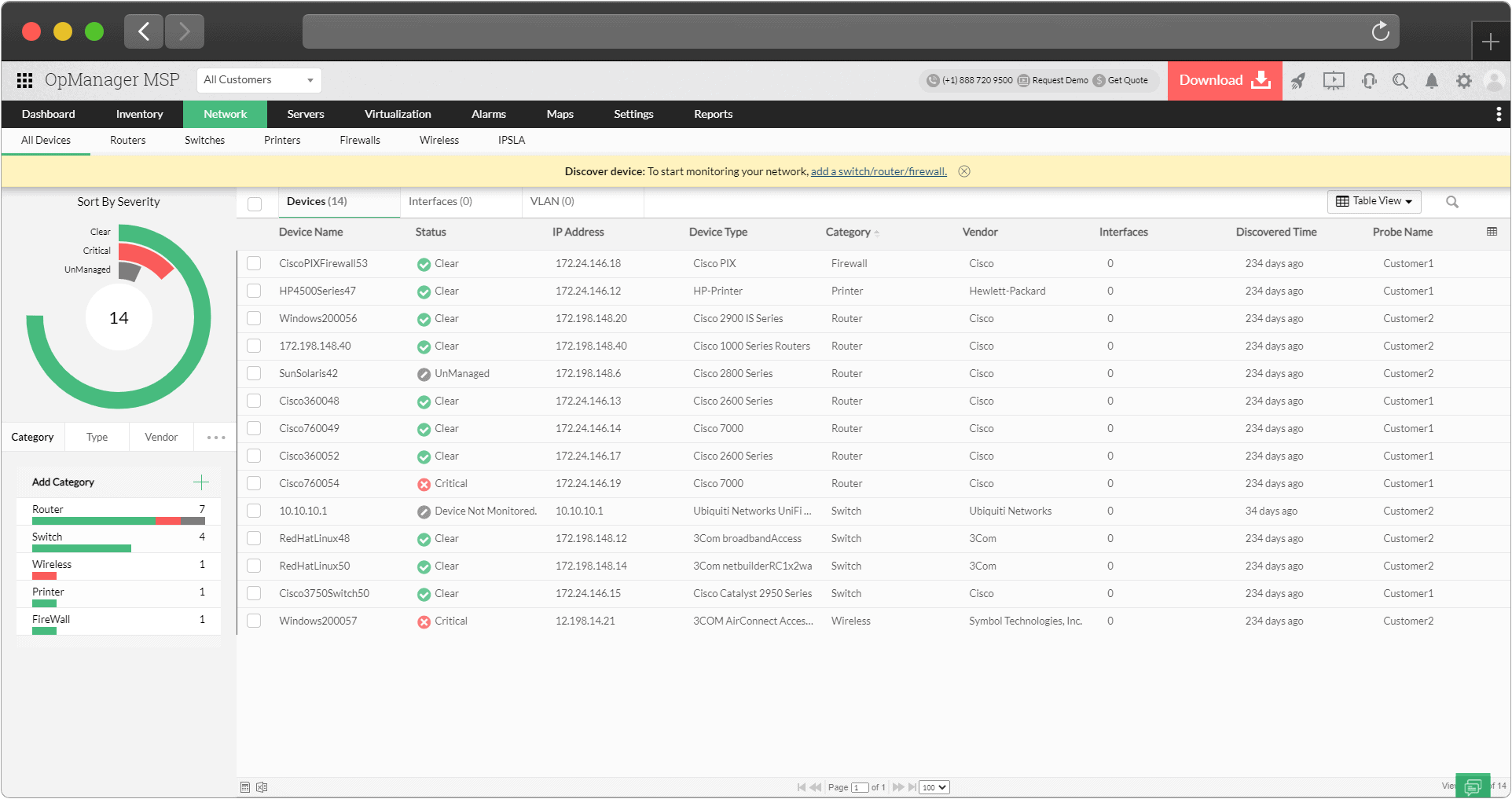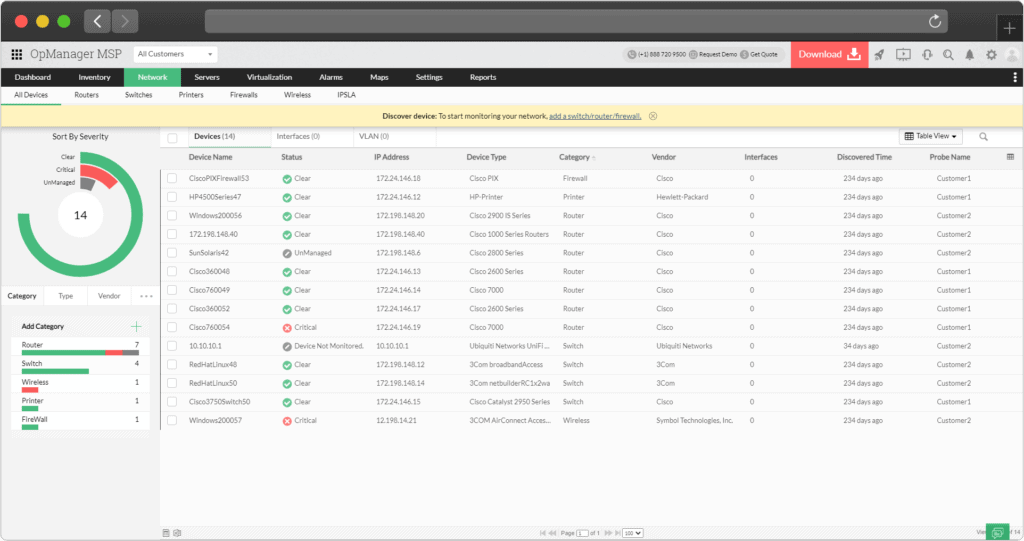 Bulk Network Discovery
Discover servers and network devices in bulk using a range of IP addresses or CSV files. This reduces the time required to set up OpManager MSP and start monitoring the network. With quick deployment that doesn't require much time to get OpManager MSP up and running, receive an expedited ROI.
Customer-based Monitoring
With OpManager MSP's probe-central design, monitor every customer as a different entity with individual probes installed at each customer device. The customer-focused approach to monitoring in OpManager MSP allows easier management for MSPs in handling multiple customers from a single dashboard.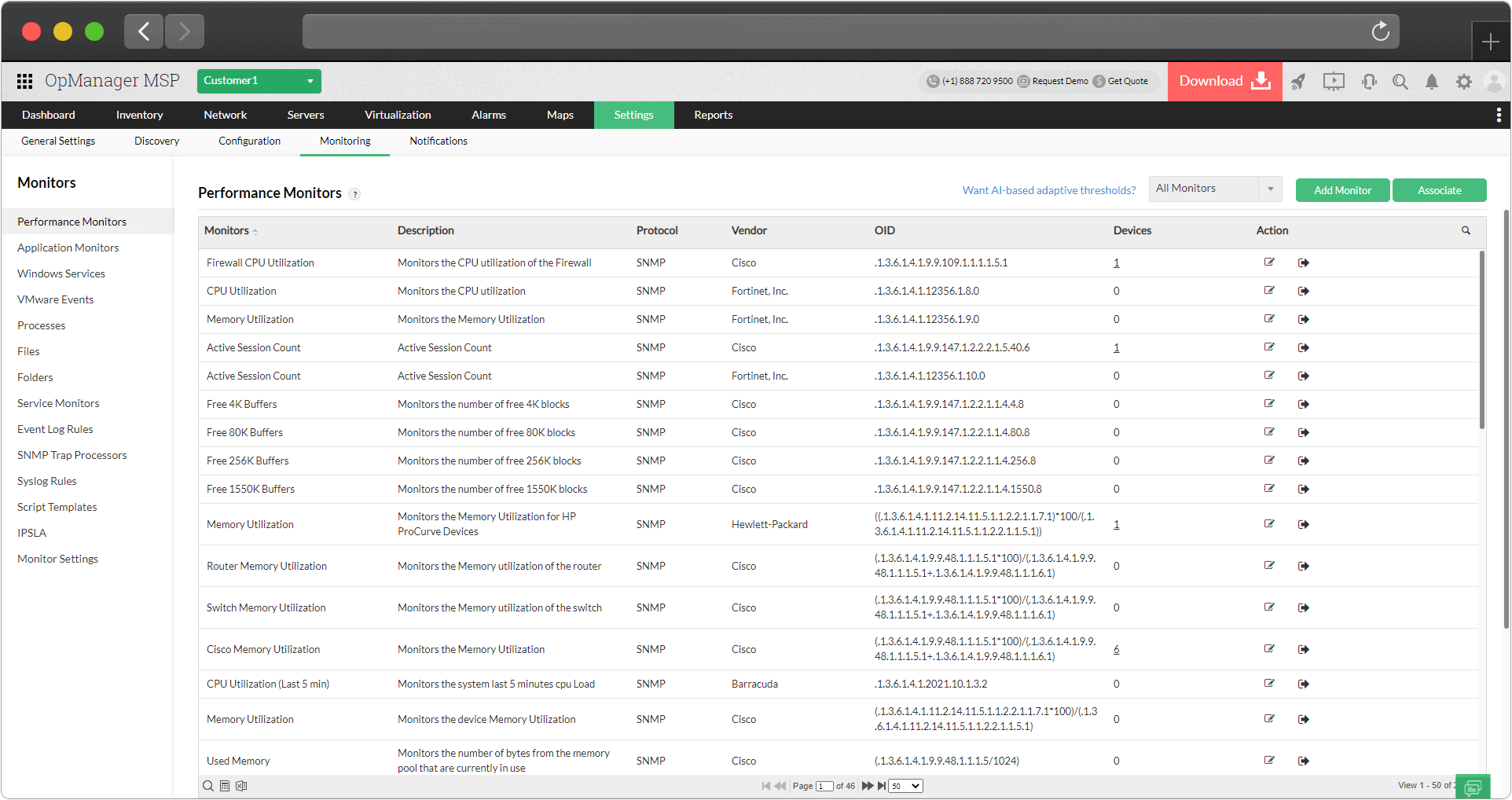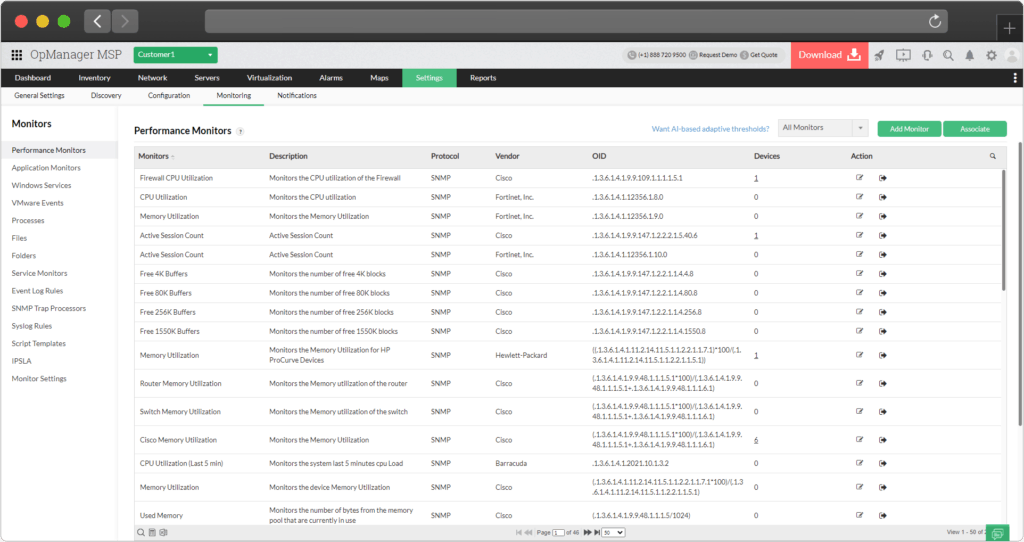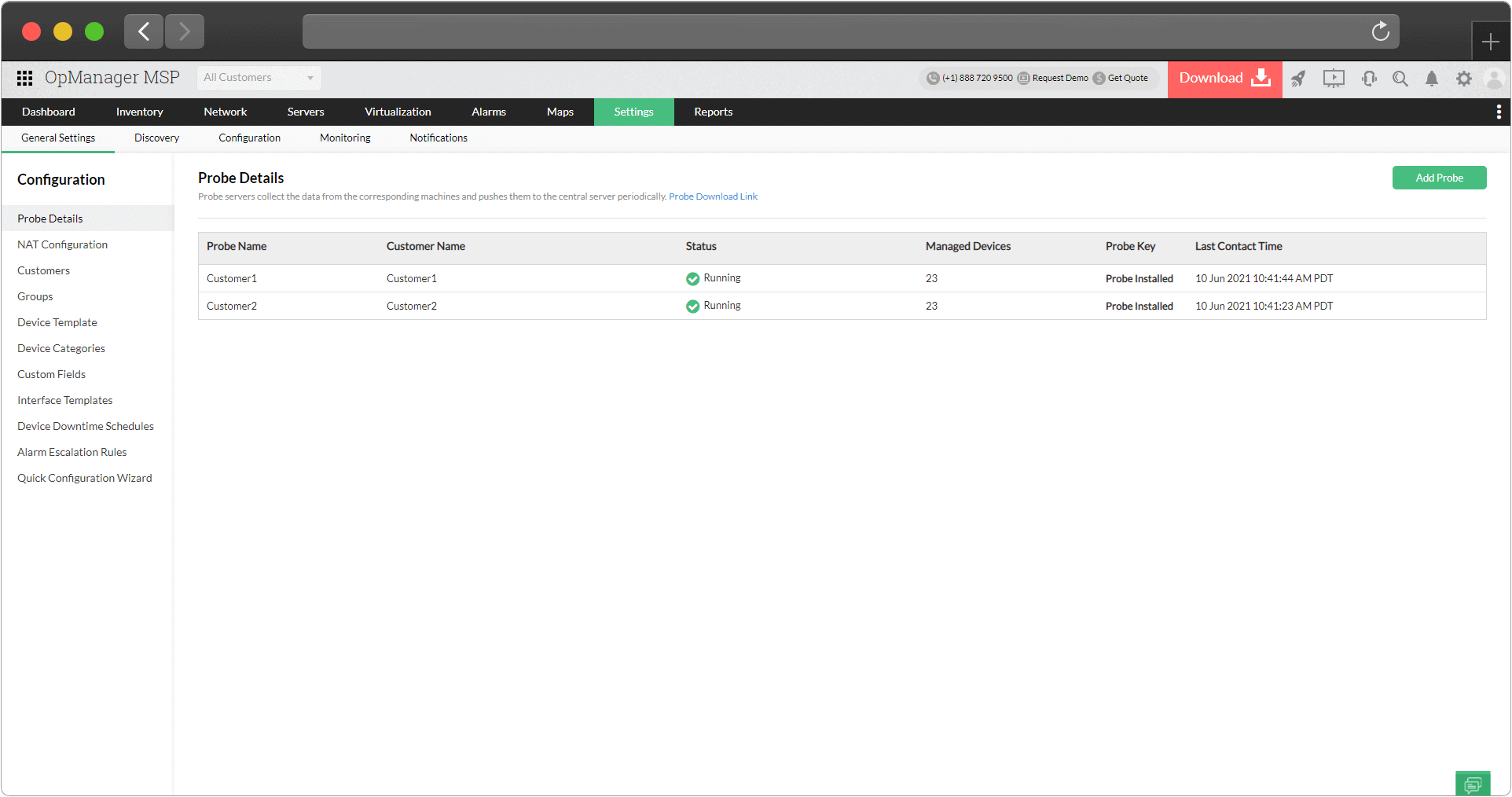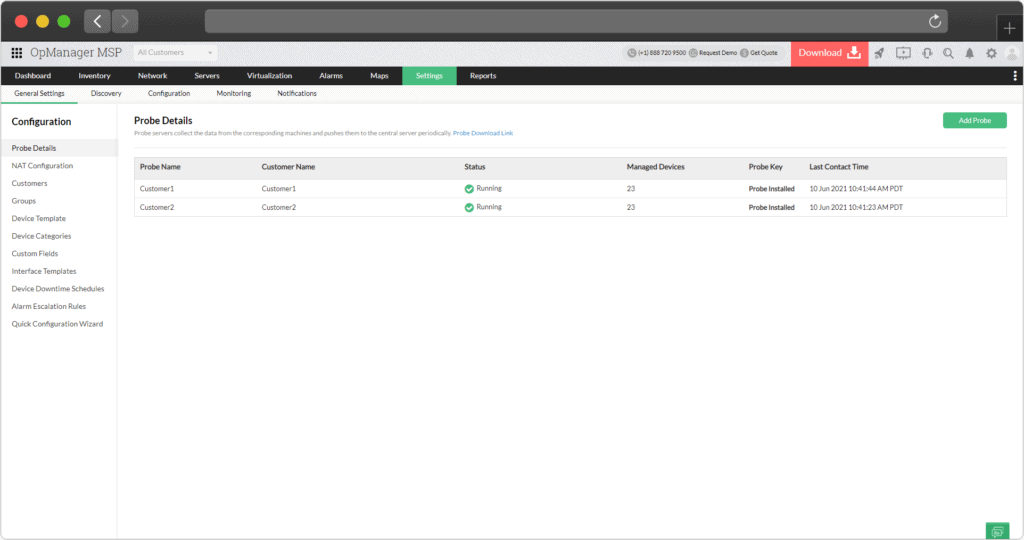 Centralized Configuration
In order to provide comfort to MSP administrators, OpManager MSP allows centralized configuration of all MSP Probe servers (customer networks) from the MSP Central client. Most of the configurations for these probe servers are provided by the central client. This simplifies the task of the MSPs in making changes and setting up configuration settings for different customer networks.
Support for Multi-Vendor Network Monitoring
Receive support for most IT equipment vendors in the market out of the box with OpManager MSP. Experience efficient, hassle-free monitoring of multi-vendor network environment from a single console.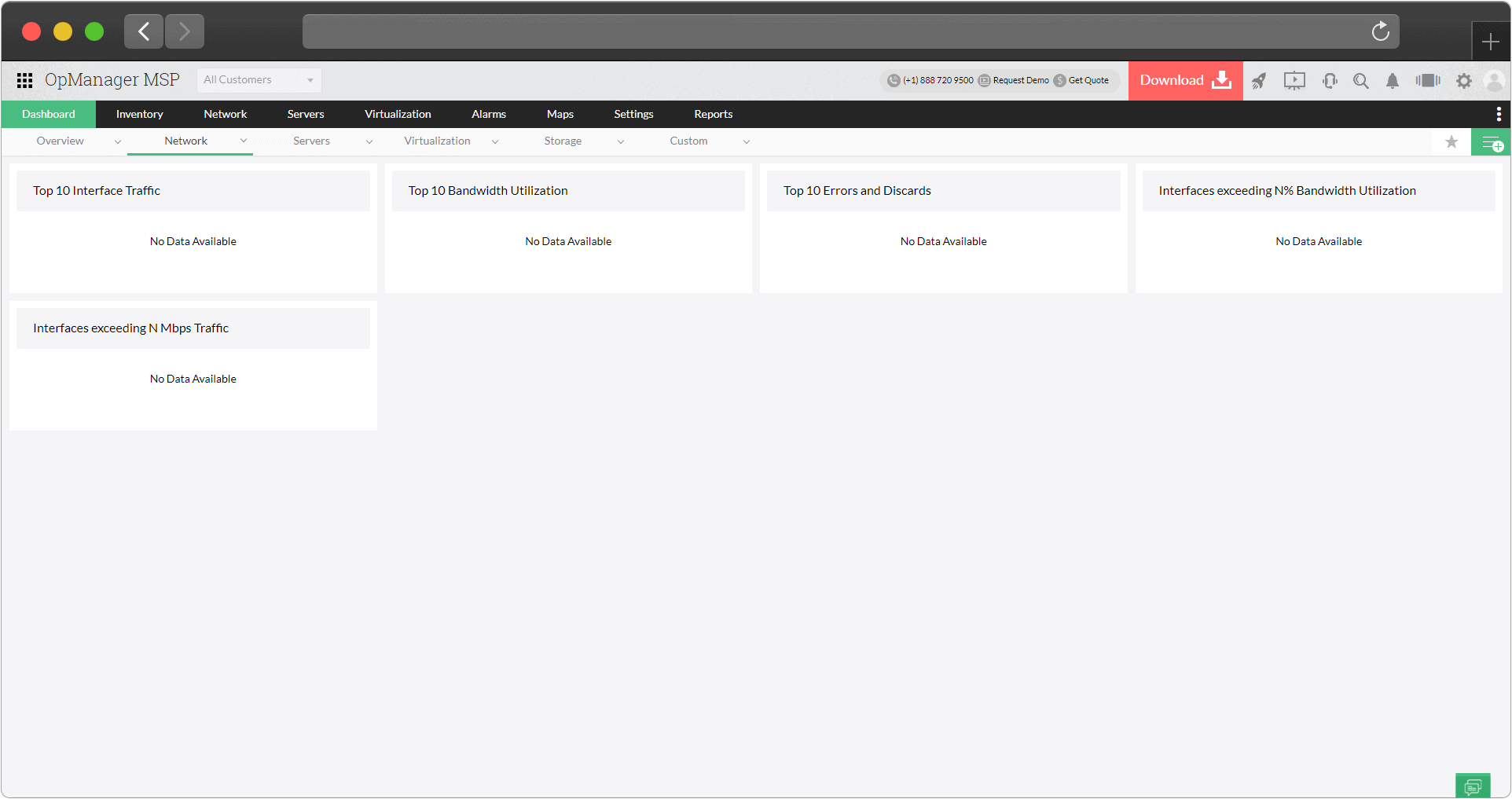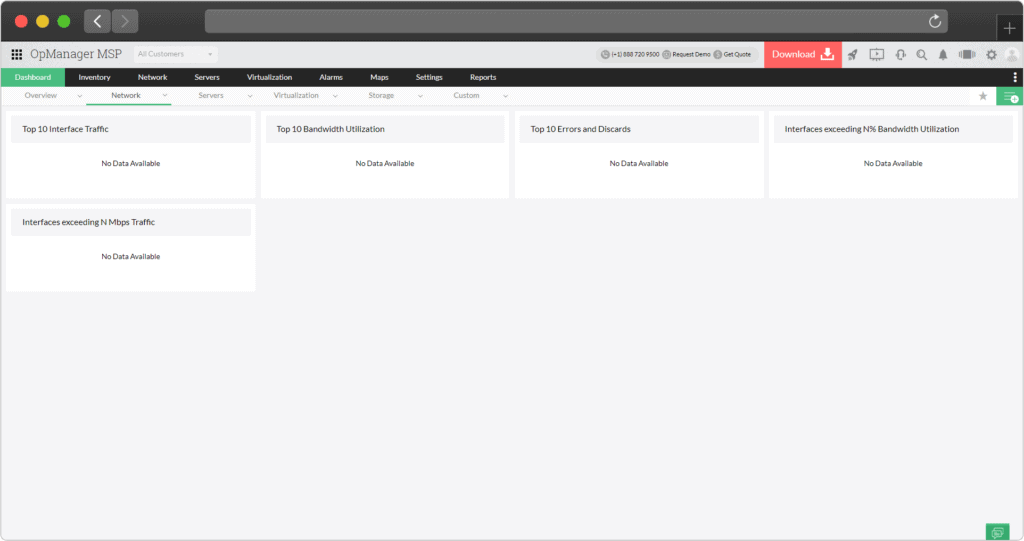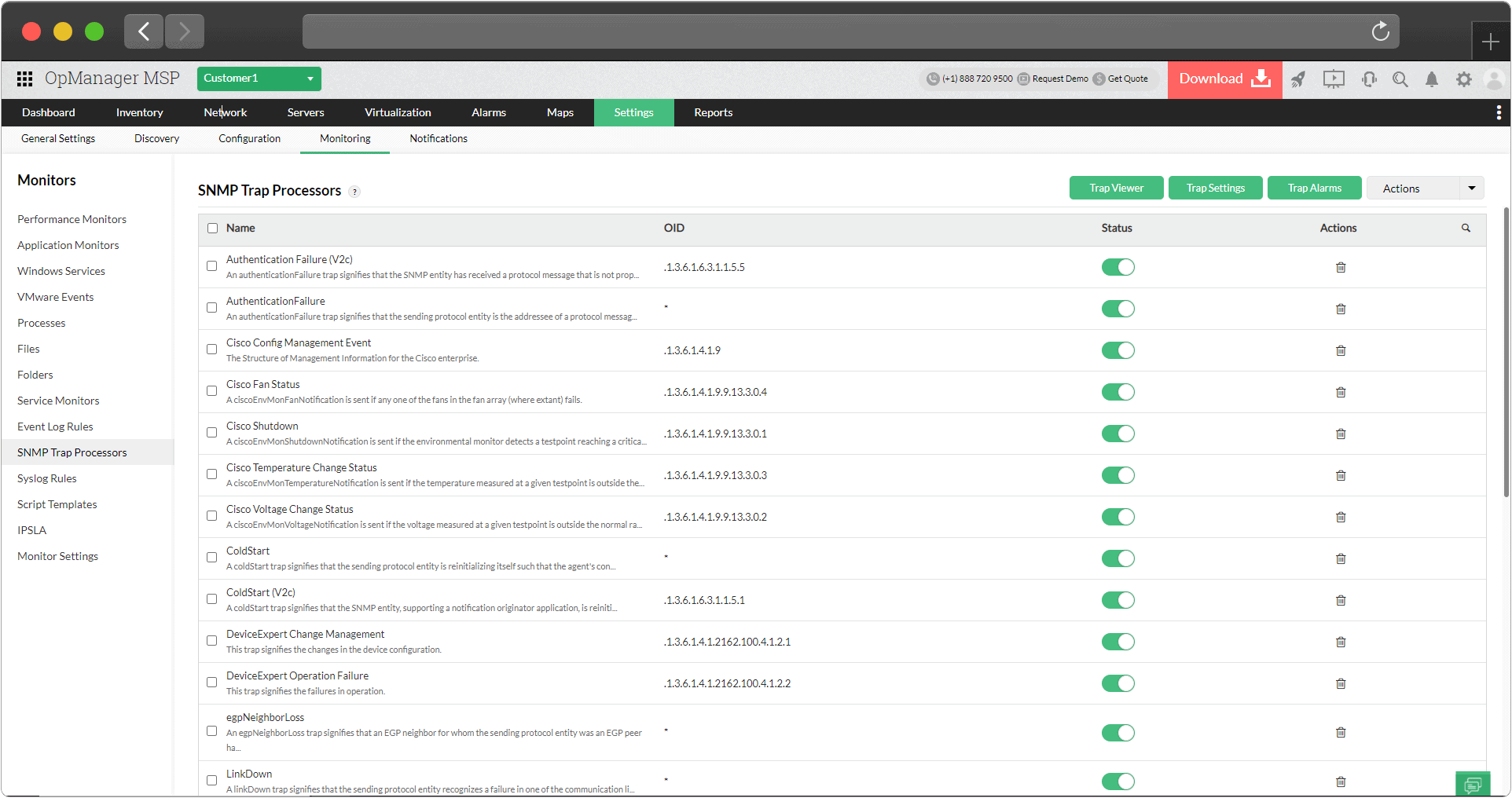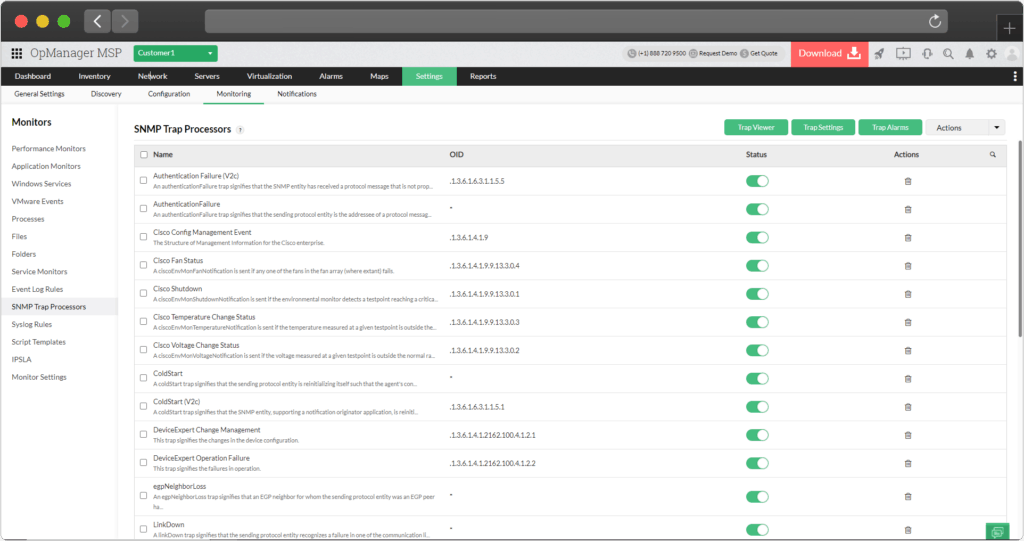 SNMP, WMI, and CLI Monitoring
OpManager MSP helps to monitor and gain insights on different performance metrics. OpManager MSP supports monitoring via SNMP, WMI, and CLI, so it is easy to choose which performance metrics to monitor depending on customer's requirement.
Fault Detection and Alert Escalation
With OpManager MSP, identify and resolve network issues before they affect customer's network or other critical services. The multi-level threshold-based alerting system in OpManager MSP alerts the MSP to any network issues based on the preconfigured thresholds for a monitored performance parameter in customer networks.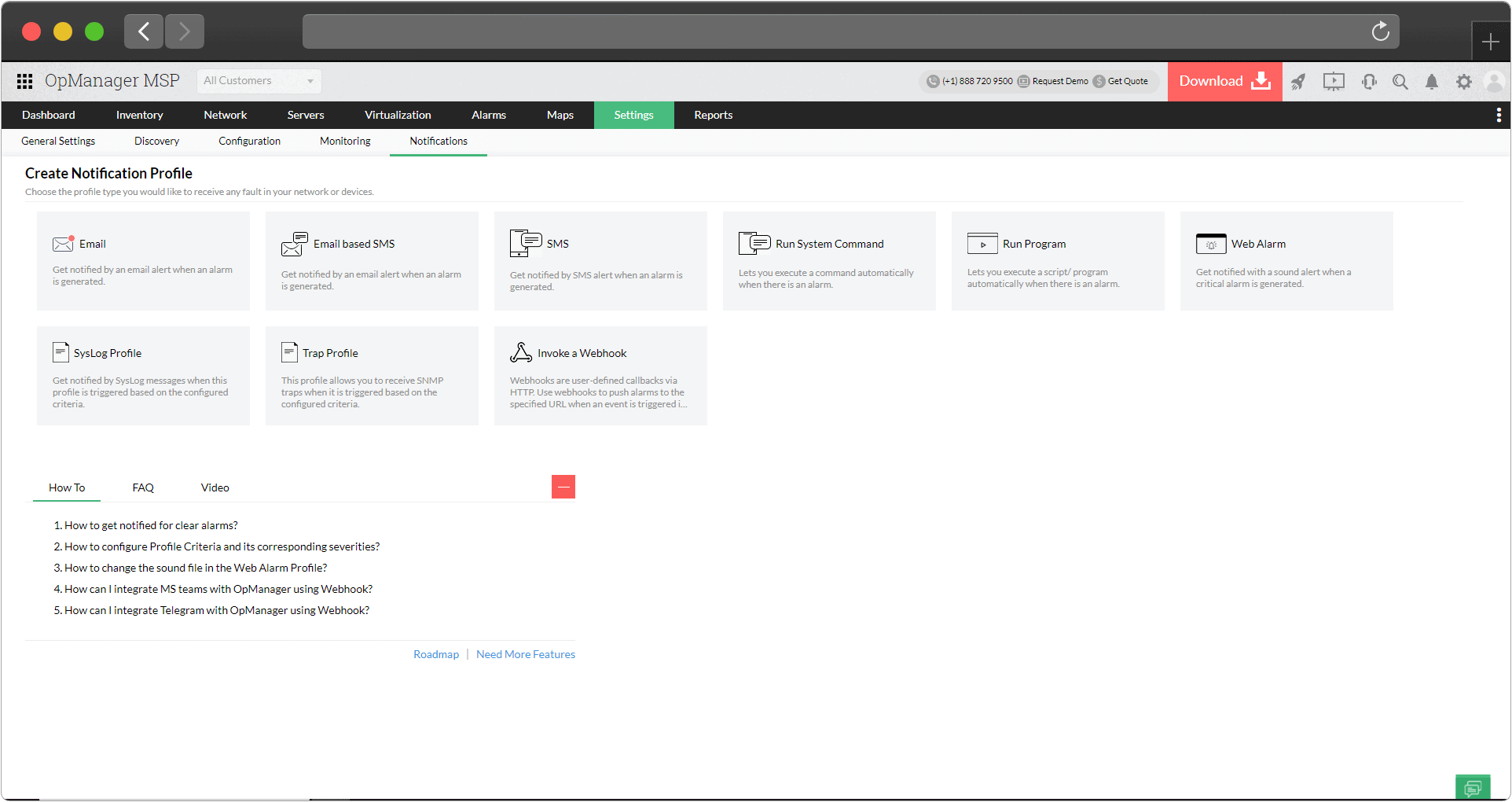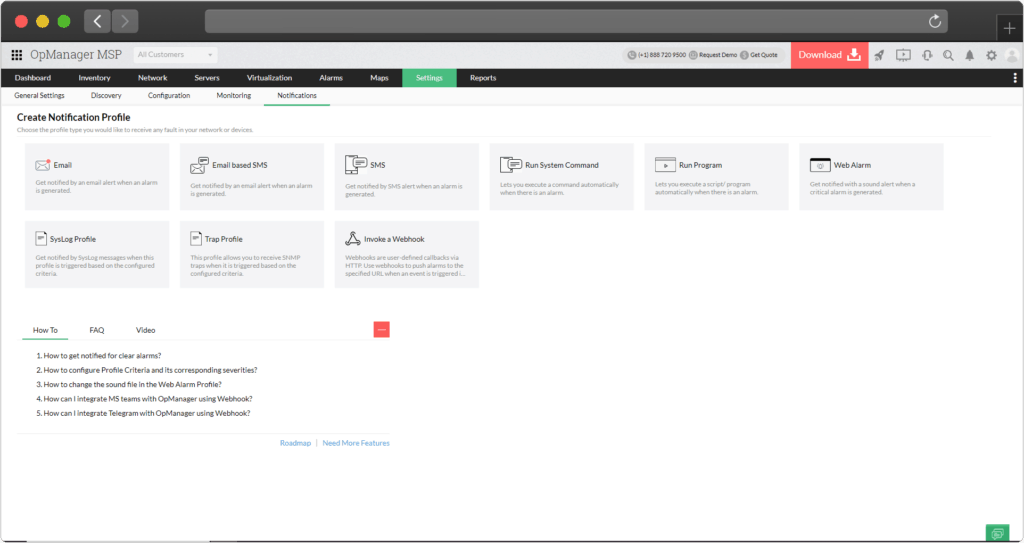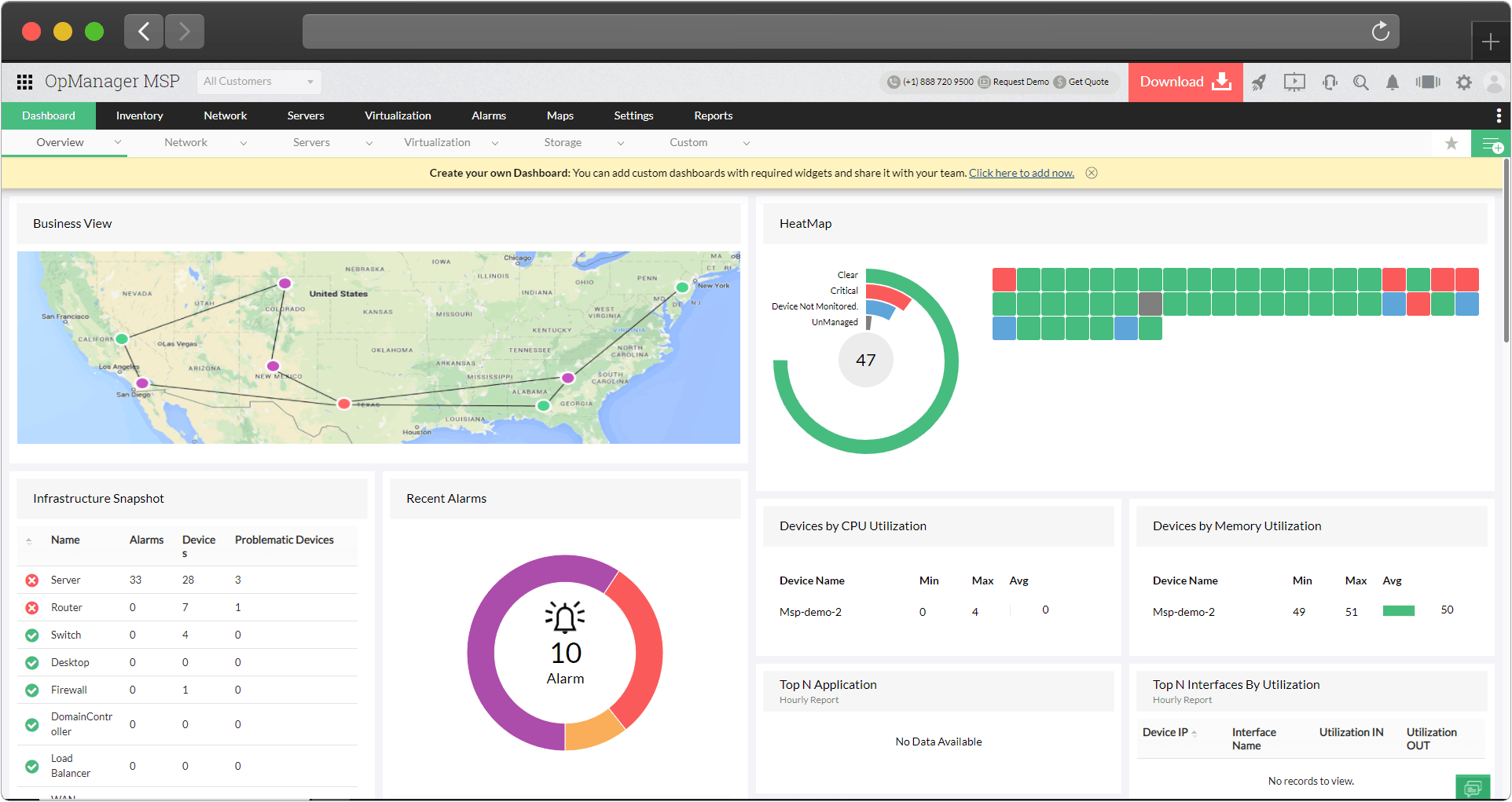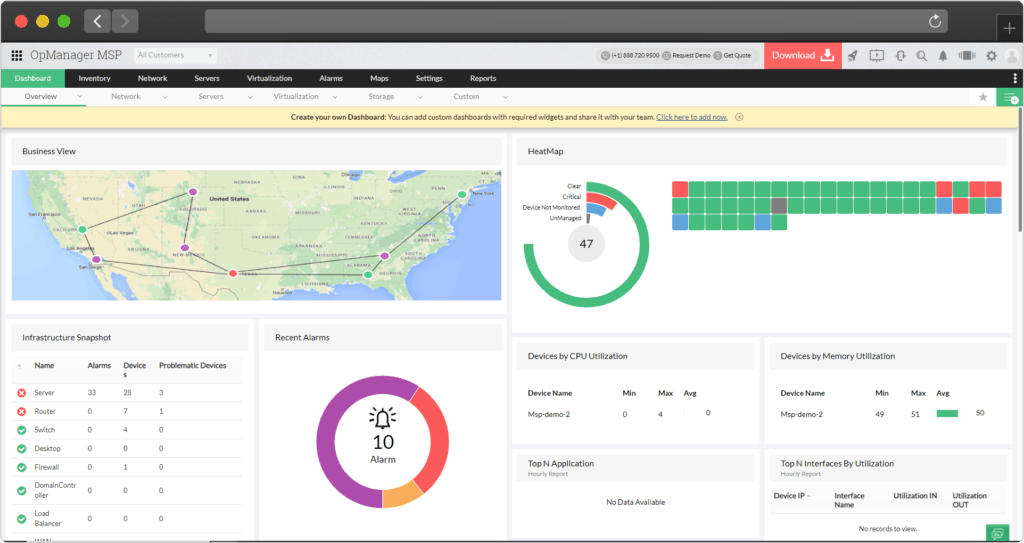 Customer-specific Widgets
OpManager MSP enables you to have widgets for specific customers in custom dashboards. This allows to monitor customers in real time independently based on what is required.
Frequently Asked Questions
Want to continue the conversation?
Thank you for your interest in ManageEngine's OpManager MSP solution. Please fill out the form below to ask a question or request assistance.