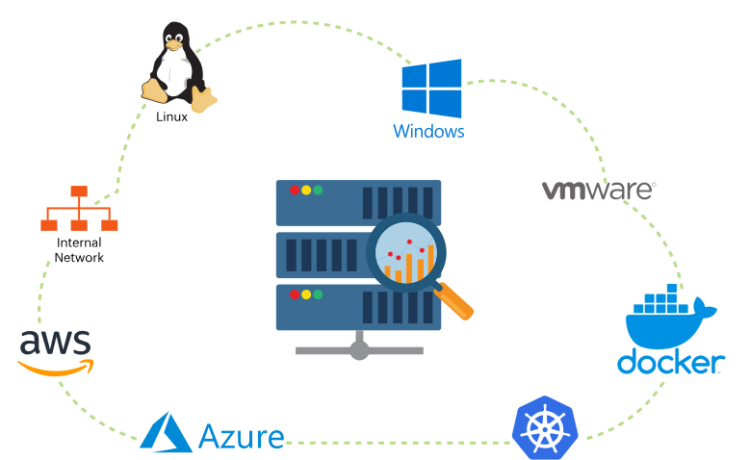 Server Monitoring
Monitor your servers and entire infrastructure for critical performance metrics and stay on top of your data center resources. Get in-depth visibility into key performance indicators of application servers, mail servers, web servers, virtual servers, database servers, and more to eliminate outages and server performance issues with our comprehensive server monitoring.
With over 60 performance metrics and in-depth inventory reports, start monitoring up to 10 servers for just $9 per month.
Why Site24x7 for Server Monitoring?
Server monitor with more than 60 performance metrics.
Service and process monitoring.
Monitor your server's resources.
Complete Infrastructure Monitoring
Frequently Asked Questions
What is server monitoring ?
Server monitoring is the process of monitoring and analyzing all server resources to understand server capacity and ensure high availability and performance. A continuous check on server usage patterns helps optimize the services and processes running in applications accordingly, perceive any potential bottlenecks, and resolve them before they can affect operations.
What is a load average ?
The load average is the average system load on a Linux server for a defined period of time. In other words, it is the CPU demand of a server that includes sum of the running and the waiting threads.
How server monitoring monitors applications ?
Not just your servers, the server monitoring agents automatically discover and monitor applications running in it.
For Windows, the following Microsoft applications are auto-discovered and added for monitoring:
Exchange
IIS
SQL
Windows Updates
SharePoint
Active Directory
Failover Cluster
Hyper-V
Windows Backups
For Linux, Docker hosts and containers, Hadoop clusters, and SMART disks are auto-discovered and added for monitoring.
What plugin integrations are available in server monitoring ?
Not just servers and applications, you can monitor your entire IT environment with our ready-to-install plugin integrations. If you don't find what you're looking for, build your own plugin. Like servers, you can set thresholds and be alerted when they exceed.
Want to continue the conversation?
Thank you for your interest in Site 24x7 Server Monitoring solution. Please fill out the form below to ask a question or request assistance.