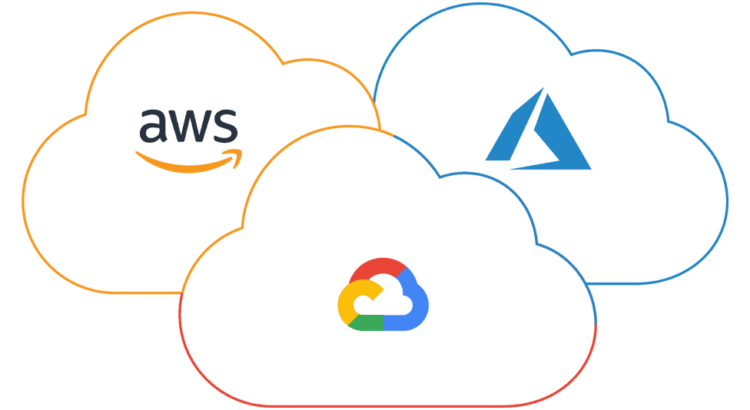 Cloud Monitoring
Get deep insights into the uptime, health, and performance of cloud services and applications hosted in Amazon Web Services (AWS), Microsoft Azure, and Google Cloud Platform (GCP).
Manage cloud-based applications, services, and your entire infrastructure with AI-based predictions and IT Automation capabilities to get data on performance, security, and customer behavior.
Why Site24x7 for Cloud Monitoring?
End-to-End AWS Infrastructure Monitoring
Complete Microsoft Azure Services Monitoring
Real-time Google Cloud Infrastructure Monitoring
Reinvent Hybrid Monitoring
Monitoring Multi-Clouds
Frequently Asked Questions
What is Site 24x7 Cloud Monitoring?
Site24x7 AWS monitoring is an API-driven service to monitor your critical cloud resources – Amazon EC2, RDS instances, and S3 buckets. In-depth data on the availability, resource utilization, and downtime status of these services are fetched from the Amazon web server through Amazon Cloudwatch. 
Why do I need cloud monitoring?
Cloud monitoring tools help proactively detect anomalies or unauthorized changes and improve the maintenance efficiency of the infrastructure. While monitoring the cloud infrastructure using cloud monitoring services, users can obtain a holistic view of metrics and log data that enables them to evaluate individual resource usage, server response time, and predict vulnerabilities to avoid future issues.
How does Site24x7 Cloud Monitoring works?
Cloud Monitoring gathers activities, events, metrics, and metadata from Google Cloud, Amazon Web Services (AWS), hosted uptime probes, and application instrumentation.
What are the benefits of Site24x7 Cloud Monitoring?
Identify potential threats with clear visibility into application, resource, or user behavior.

Maintain performance standards by continuously optimizing the infrastructure.

Prevent errors from affecting the end-users by detecting and fixing them.

Reduced mean time to repair (MTTR) accomplished through prompt troubleshooting and rapid incident resolution.

Be constantly informed of the organization's cloud status because tools are available on multiple devices.
How do I install Site24x7 Cloud Monitoring?
Being the Swiss partner of ManageEngine, Kidan is responsible for aiding with professional services, such as installing, implementing, configuring, training, and supporting the company to ensure an effective on-boarding of Site24x7 Cloud Monitoring.
To make it even better, Kidan even provides advice on top of it all!
Get in touch with us to know more.
Want to continue the conversation?
Thank you for your interest in Site 24x7 Cloud Monitoring solution. Please fill out the form below to ask a question or request assistance.