Great Solutions, Less Problems
Kidan helps people and organizations achieve more with their technologies
Our vision and mission are an amalgamation of our corporate philosophy and motto of providing next-generation IT services tailored to our customers' needs. We aim to ensure our customers' expectations are always met or exceeded. Kidan delivers end-to-end customized IT services and solutions to support enterprises' requirements by empowering organizations and their people to achieve more with technology.
Our Best Software
Kidan is bringing the most innovative, effective, and yet simple solutions on the market to help people achieve more.
AD SUITE
The world's simplest way to manage your Active Directory
AD Suite is the most simple and accurate tool to search and manage users, computers, and groups within an Active Directory domain. This all-in-one solution crucially complements Microsoft Management Console with a graphical user interface (GUI) and capabilities it does not have.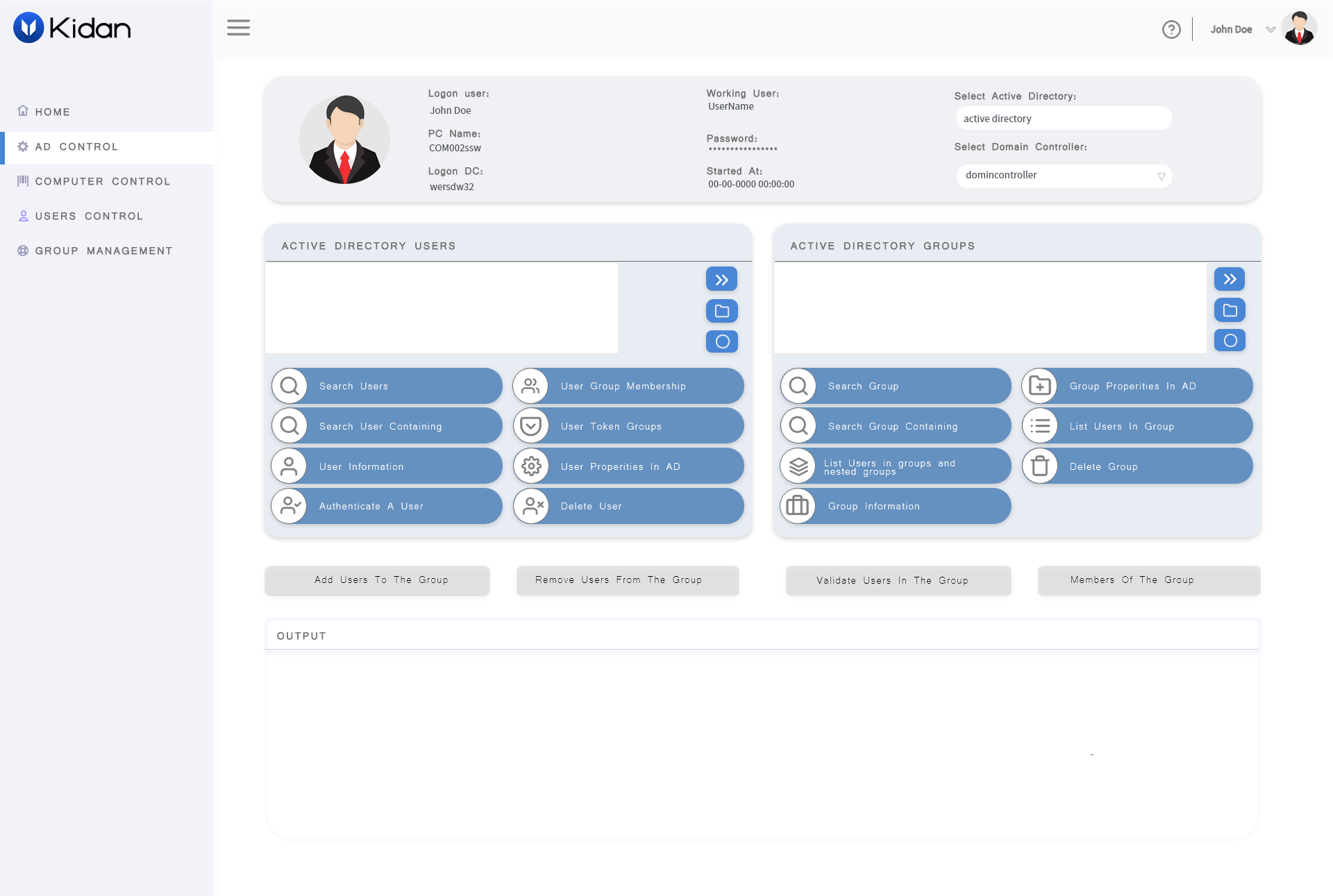 PWD RESET
The simplest way to reset passwords and clear cache
Kidan's simple Password Reset (PWD Reset) is a secure tool to help users and IT admins to reset passwords and clear the local cache for users.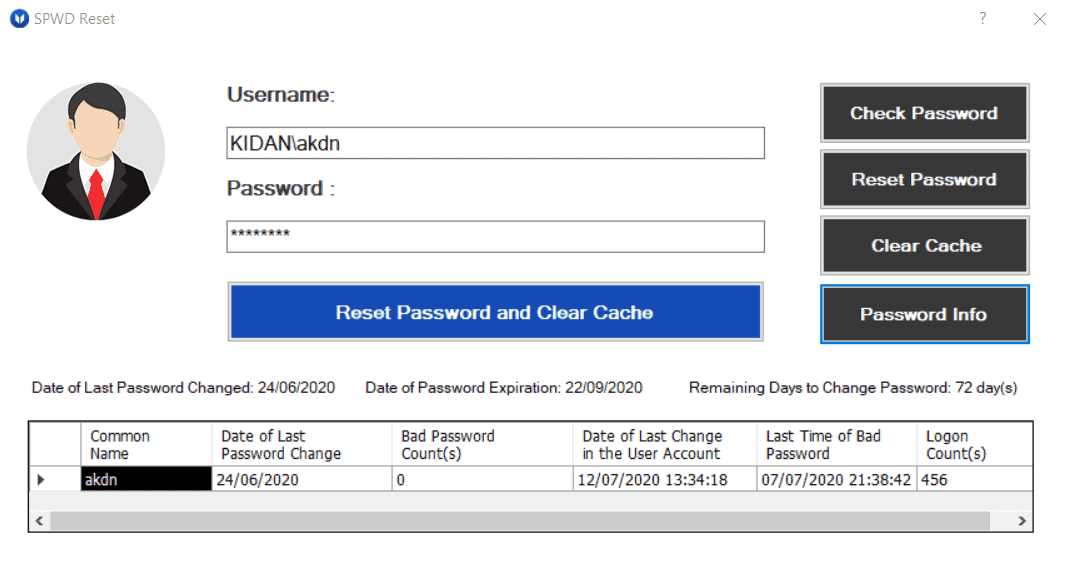 REGCOMPARE
The simplest and most effective way to compare registry keys
Kidan's RegCompare is a simple but yet effective tool enabling its users to compare and understand registry keys easily.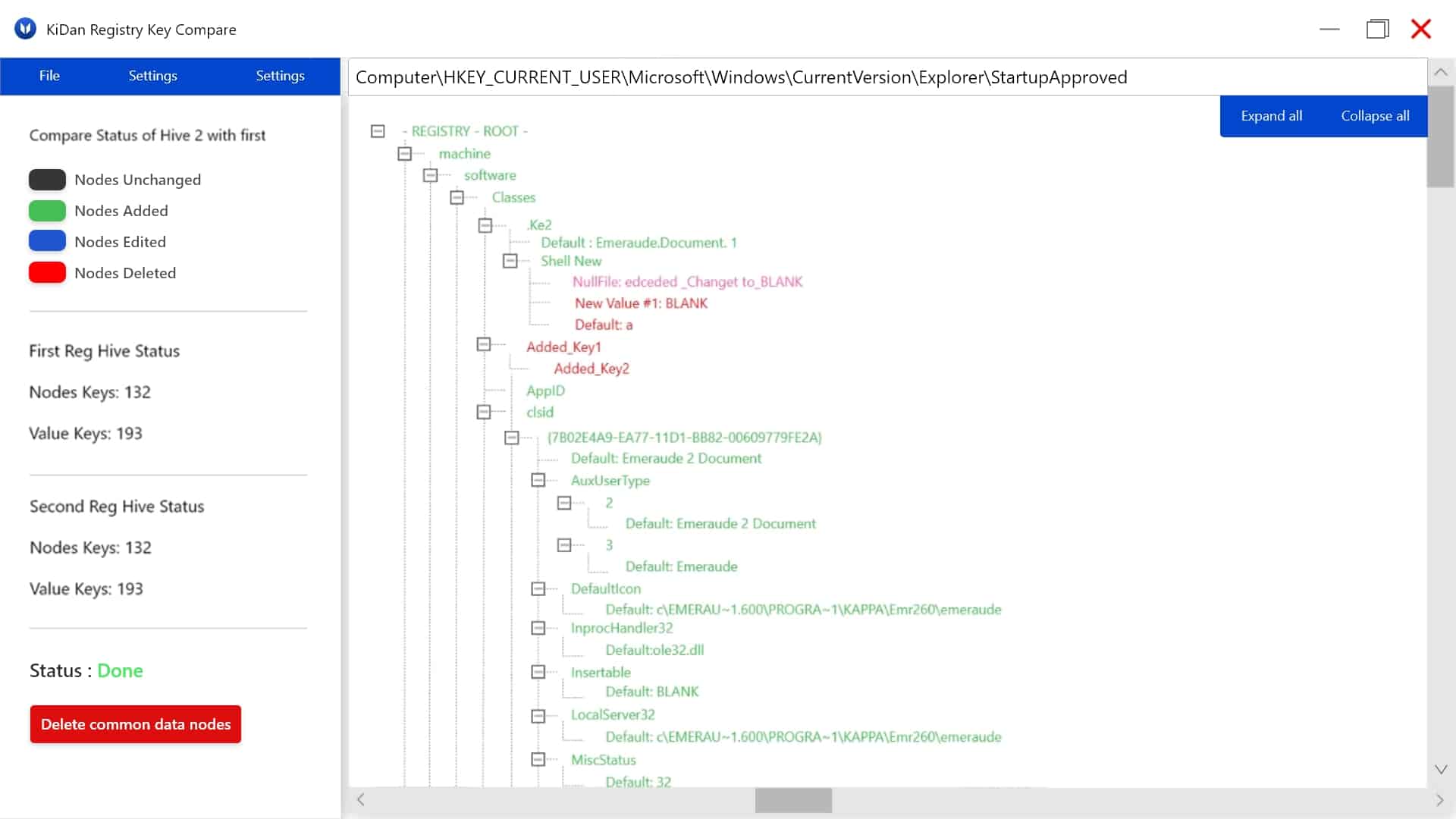 Kidan makes sure your IT challenges and problems
get adequate and personalized solutions
We provide end-to-end support by understanding your needs.
You are in good hands.
Kidan works with small to large organizations by covering the large spectrum of IT hospitability and by creating innovative solutions.
We review and analyze all your IT challenges and needs.
We assist our customers with developing strategic and effective action plans
that enable them to make an immediate impact.
We help clients increase efficiency and improve overall
operations.
We resolve our customers' IT challenges with end-to-end solutions.
Getting started - First Steps
You can learn more about us and/or contact us through the contact form situated in Contact us. This will allow us to communicate with you and understand your IT challenges to then help you.
Getting started - Second Steps
Our team of experts will analyze your needs to then propose adequate and personalized solutions, according to your challenges.
Getting started - Third Steps
As soon as we get your approval, we will appoint one of our experts to implement the solutions and help you to integrate it with your team.
The News of Kidan
You can find below some of the highlights and news of the company.
TESTIMONIALS
"Kidan did a great job of solving our IT challenges despite the difficulties of our IT infrastructure. The issues we were facing for months were understood quickly and solved as fast. They really supported us until the end and we thank them for the great services they provided us."
Australia Post
, Australia Customer
"Kidan delivered what they promised and went beyond what was expected to meet our expectations. Flexibility and understanding from the team made the experience great. We definitely vouch for Kidan and wish them all the best."
Conforama
, Switzerland Customer
"We have enjoyed the skills and kindness of Kidan. The systems were well implemented while meeting the timeline and budget. We can only recommend the team."
Doctor @Door
, Australia Customer