Business Intelligence and Analytics Software.
Zoho Analytics is a powerful Business Intelligent and data analytics software that help analyze business data, create stunning data visualizations, and quickly discover valuable hidden insights.
Collect Data From Multiple Sources
Gather data from wide range of sources. Collaborate this data to create cross functional reports and dashboards, to view business health across departments.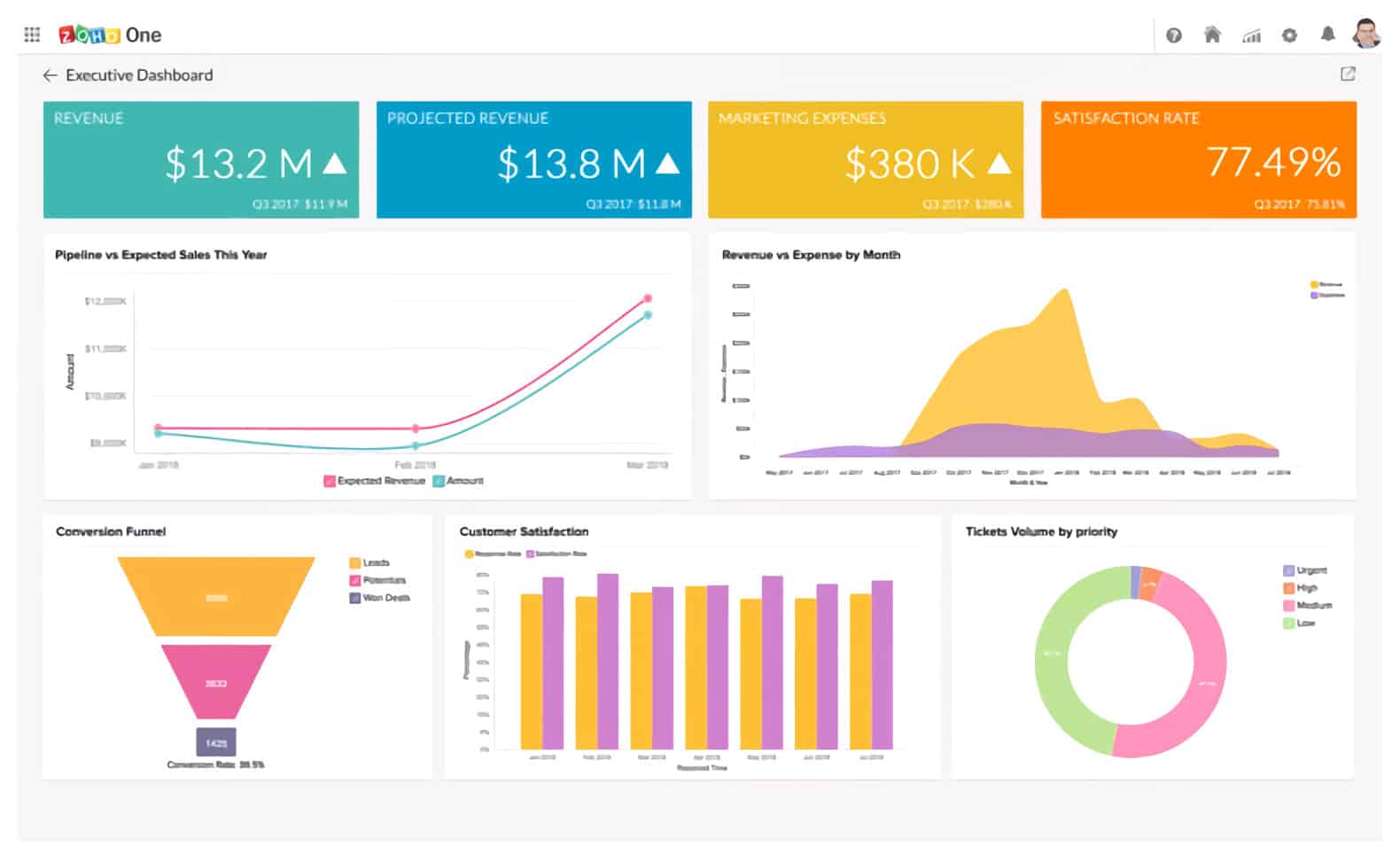 Augmented Analytics
AI (artificial intelligence) powered analytics. Ask the intelligent assistant Zia, questions in natural language, and get answers in the form of reports. Auto generate reports on data. Forecast trends based on past data.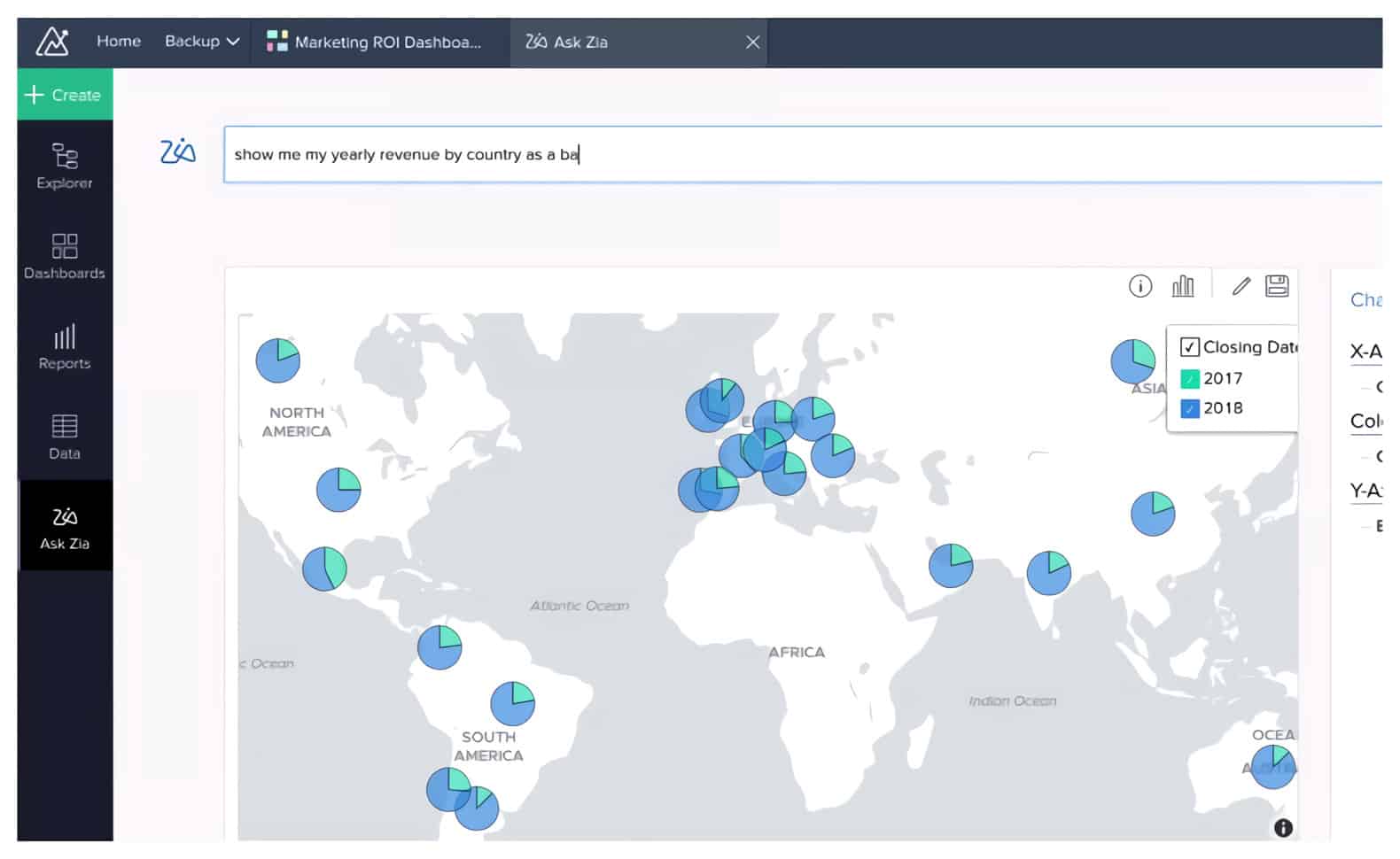 Collaborate Securely Online
Share/publish reports with teammates. Add comments and hold conversations. Set smart data alerts to get notified when outliers or anomalies happen.
Embedded Analytics
Get a powerful embedded analytics and BI tool with business brand name, that can be embedded within the product, application, or accessed from local portal, or website.
Frequently Asked Questions
What is Zoho Analytics?
Zoho Analytics is a self-service business intelligence and analytics platform that helps analyze business data, and create insightful reports and dashboards for informed decision making. 
Who should use Zoho Analytics?
Zoho Analytics can be used across various business functional areas and by a wide range of users for reporting and analytical operations.
What type of reports can be created in Zoho Analytics?
Zoho Analytics supports a wide variety of report creation options, such as:
Charts
Pivot Tables
Tabular Views
Summary View
Dashboards
What is the difference between Spreadsheets and Zoho Analytics?
Go beyond Excel spreadsheets and extract deep insights from data using highly secure, intelligent Zoho Analytics
Does Zoho Analytics support creating Dashboards?
Yes, Zoho Analytics support dashboard creation. It provides an easy to use drag and drop interface for creating custom dashboards in few clicks.
Want to continue the conversation?
Thank you for your interest in Zoho Analytics solution. Please fill out the form below to ask a question or request assistance.