ManageEngine NetFlow Analyzer
Network traffic monitoring based on detailed packet analysis
A comprehensive solution that collects, analyzes and reports for what and by whom the network band is used. NetFlow Analyzer, in addition to analyzing network traffic, is also a trusted tool that optimizes the bandwidth utilization of over a million interfaces around the world.
It supports leading flow technologies on the market such as: NetFlow, sFlow, IPFIX, Netstream, J-Flow, AppFlow. In addition, the system has a wide selection of ready-made reports that enable insight into data on the organization's network traffic. All these options are available in a single interface from a web browser.
NetFlow Analyzer Offerings
A complete traffic analysis and network performance monitoring tool that leverages flow technologies
Network traffic and network bandwidth monitoring
The NetFlow Analyzer system, thanks to the use of Flow technology, is able to present detailed data on network traffic in the organization. As a result, the system allows for quick and efficient data analysis by automatically verifying and monitoring traffic. Bandwidth overview, usage and reporting for the entire LAN and WAN without the need to deploy hardware probes.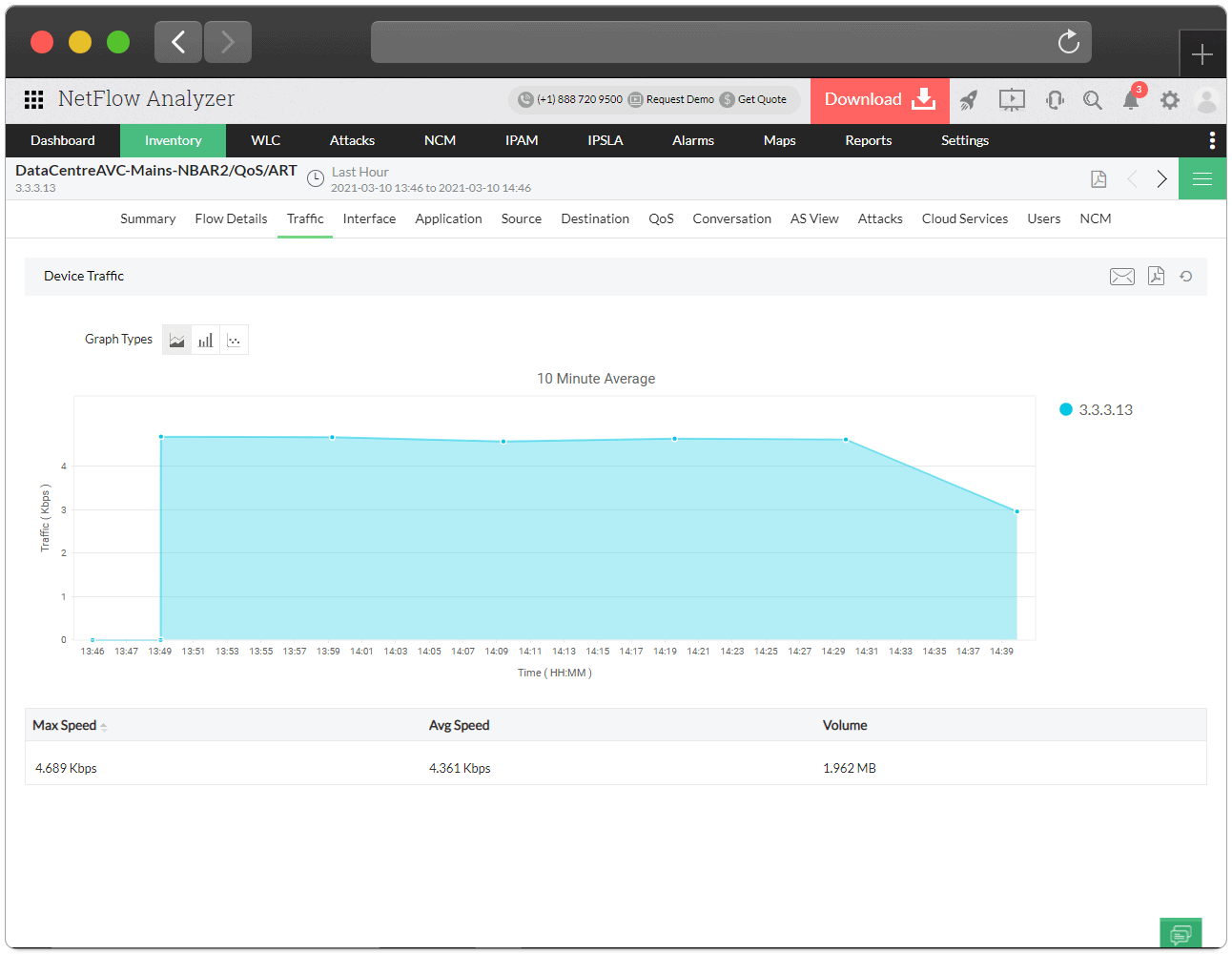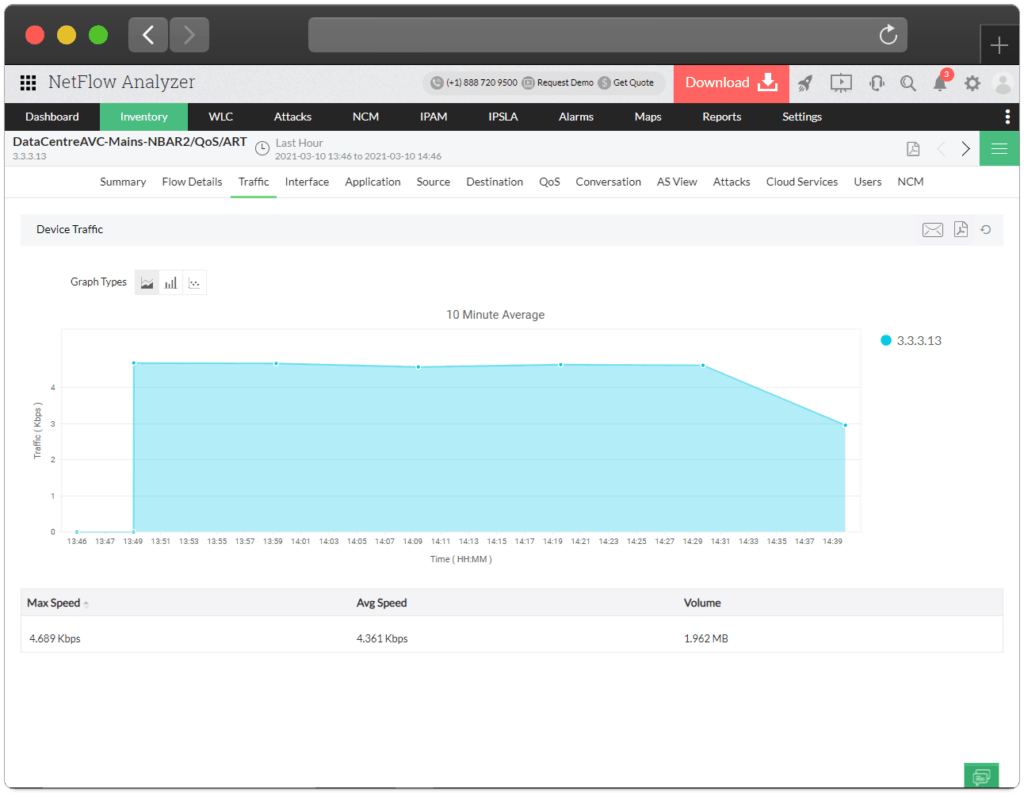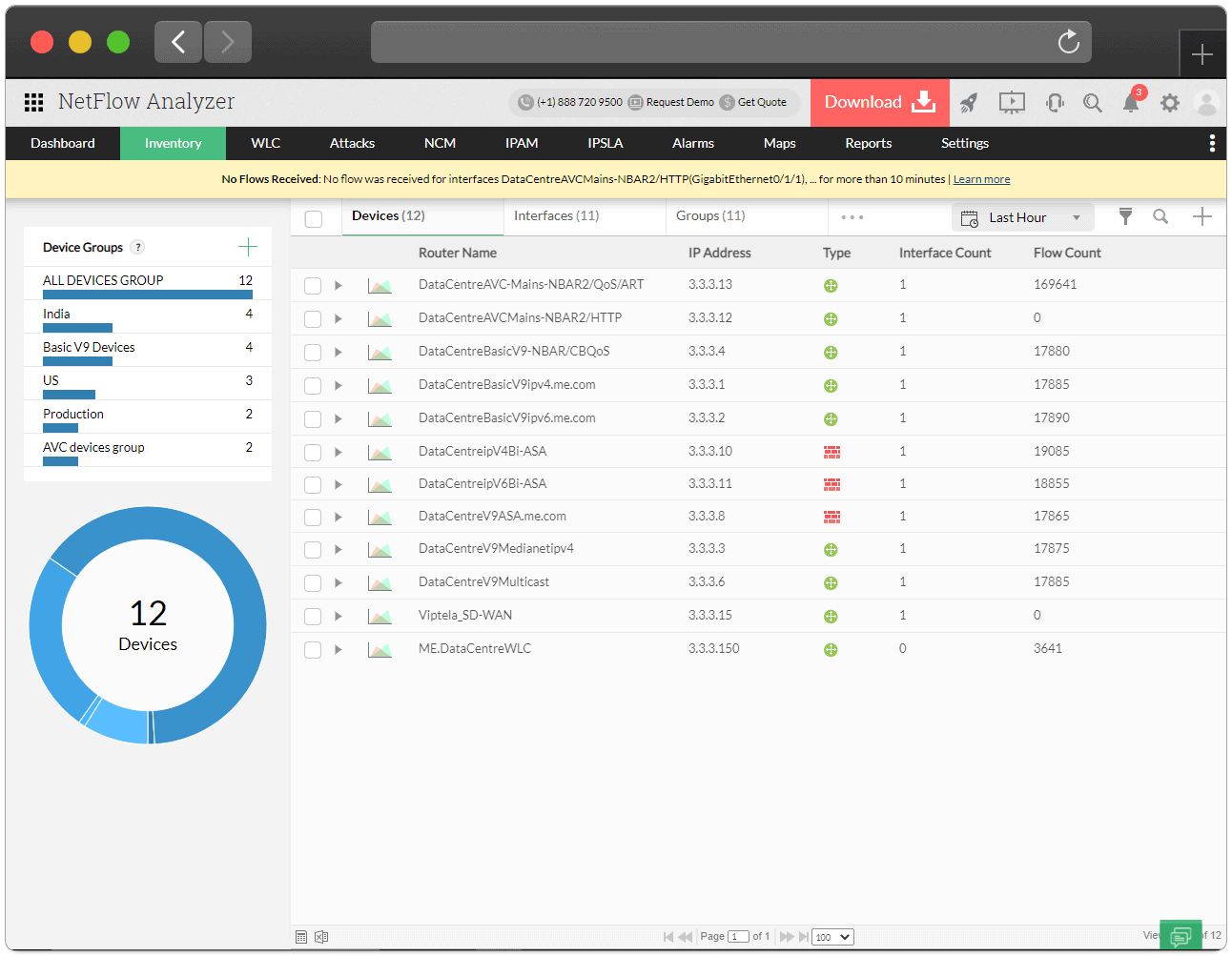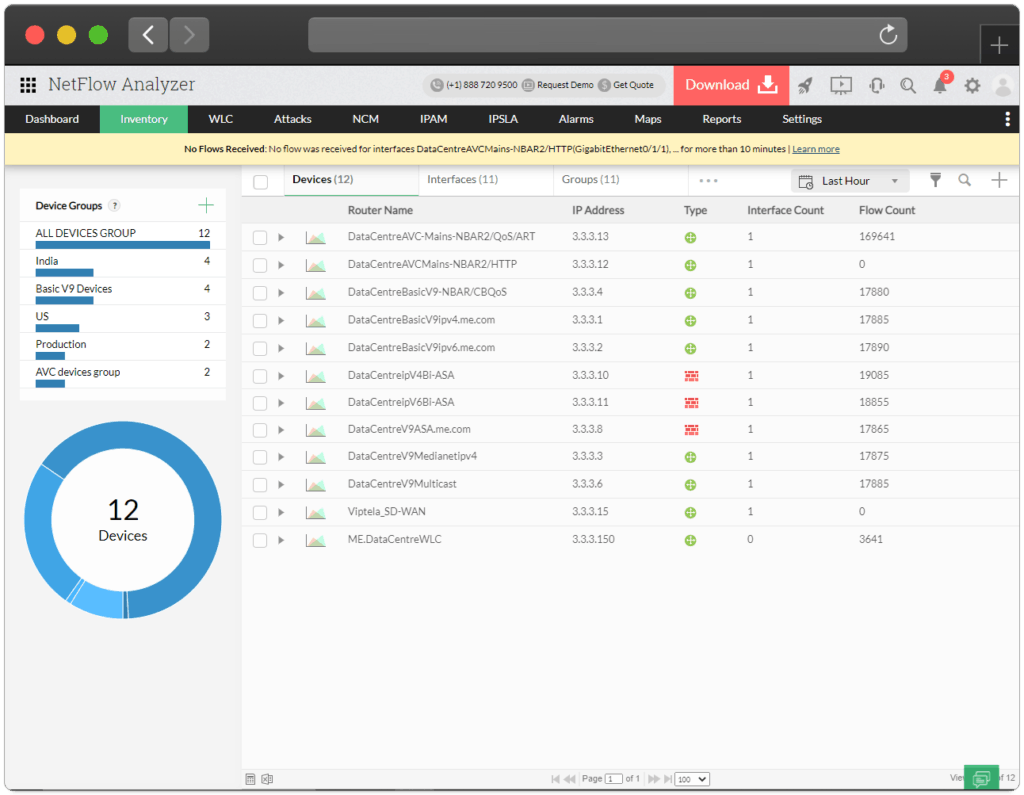 Analysis of network interfaces of all devices
The NetFlow Analyzer application allows monitoring packets passing through all interfaces. This feature allows extracting information about which ports are the busiest.
Real-time event control
The system captures all data in real-time and allows viewing them in real-time. Then, events are presented on a user-friendly graphical interface that can go from general data to the most detailed ones.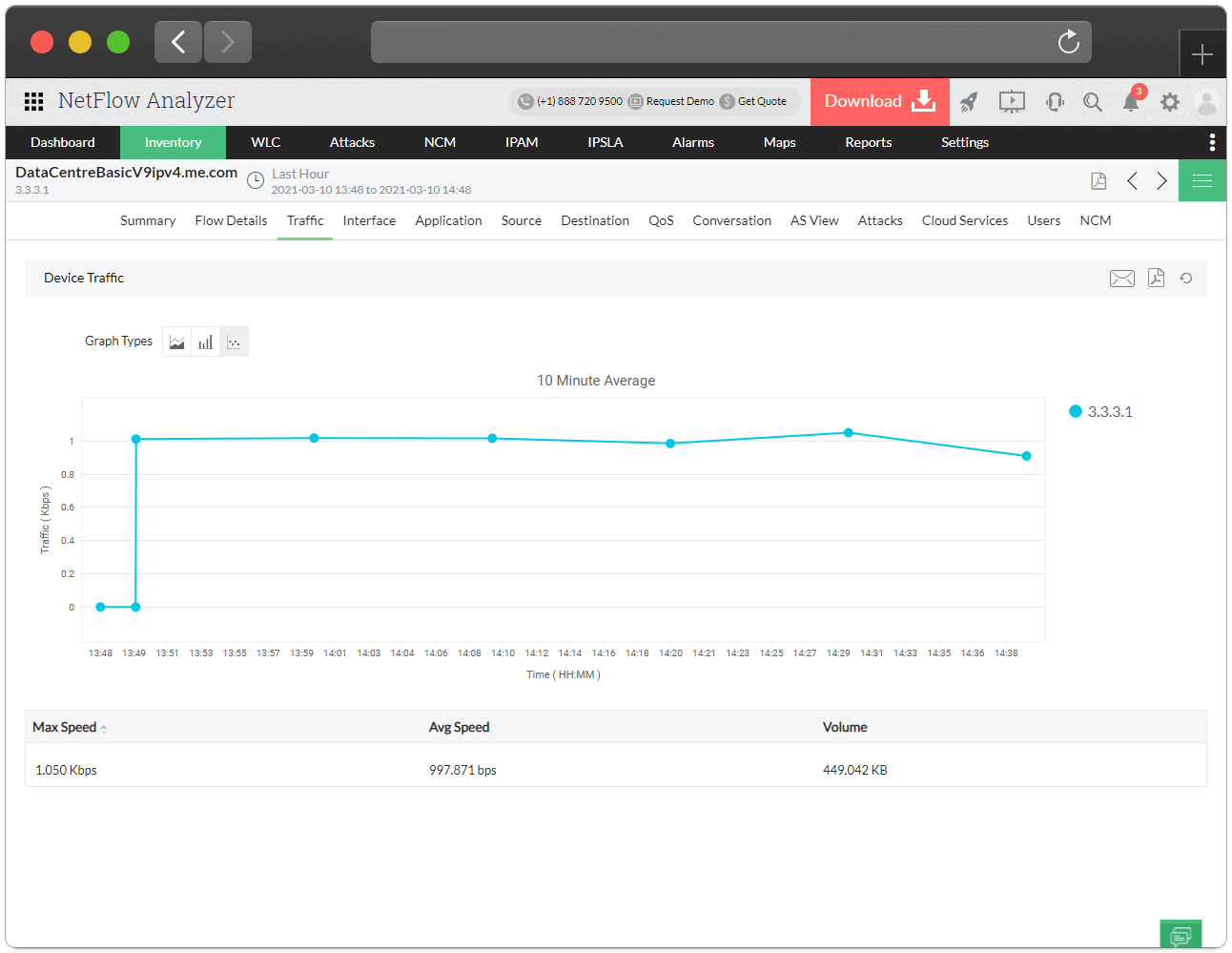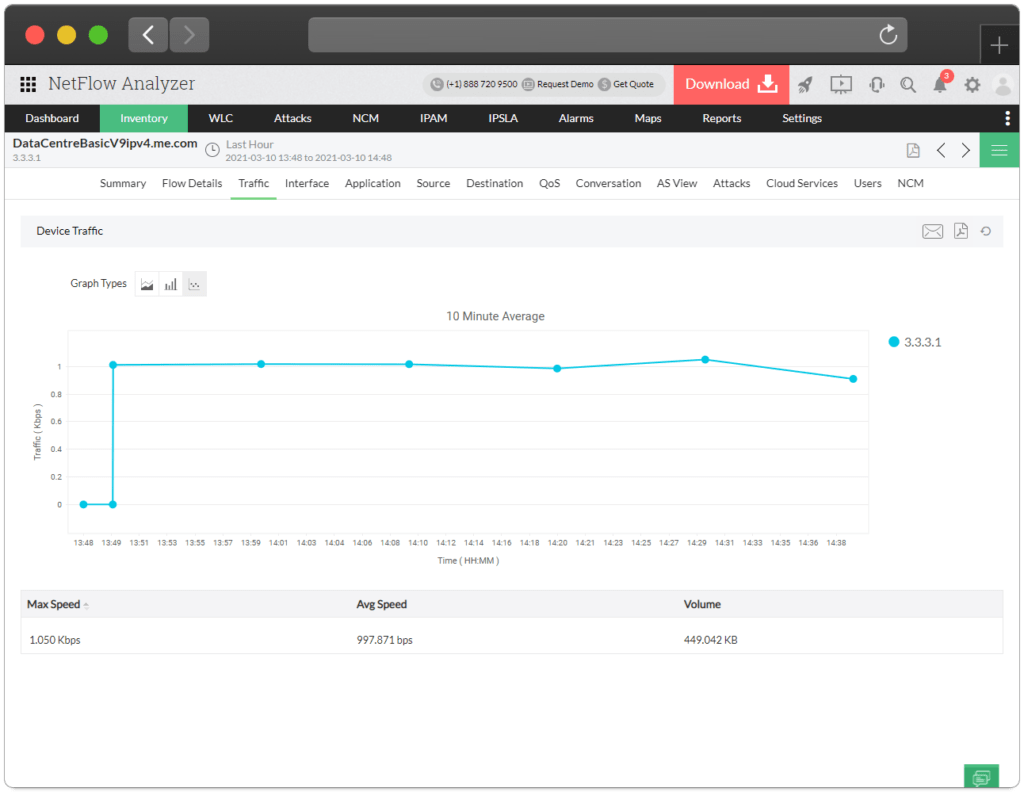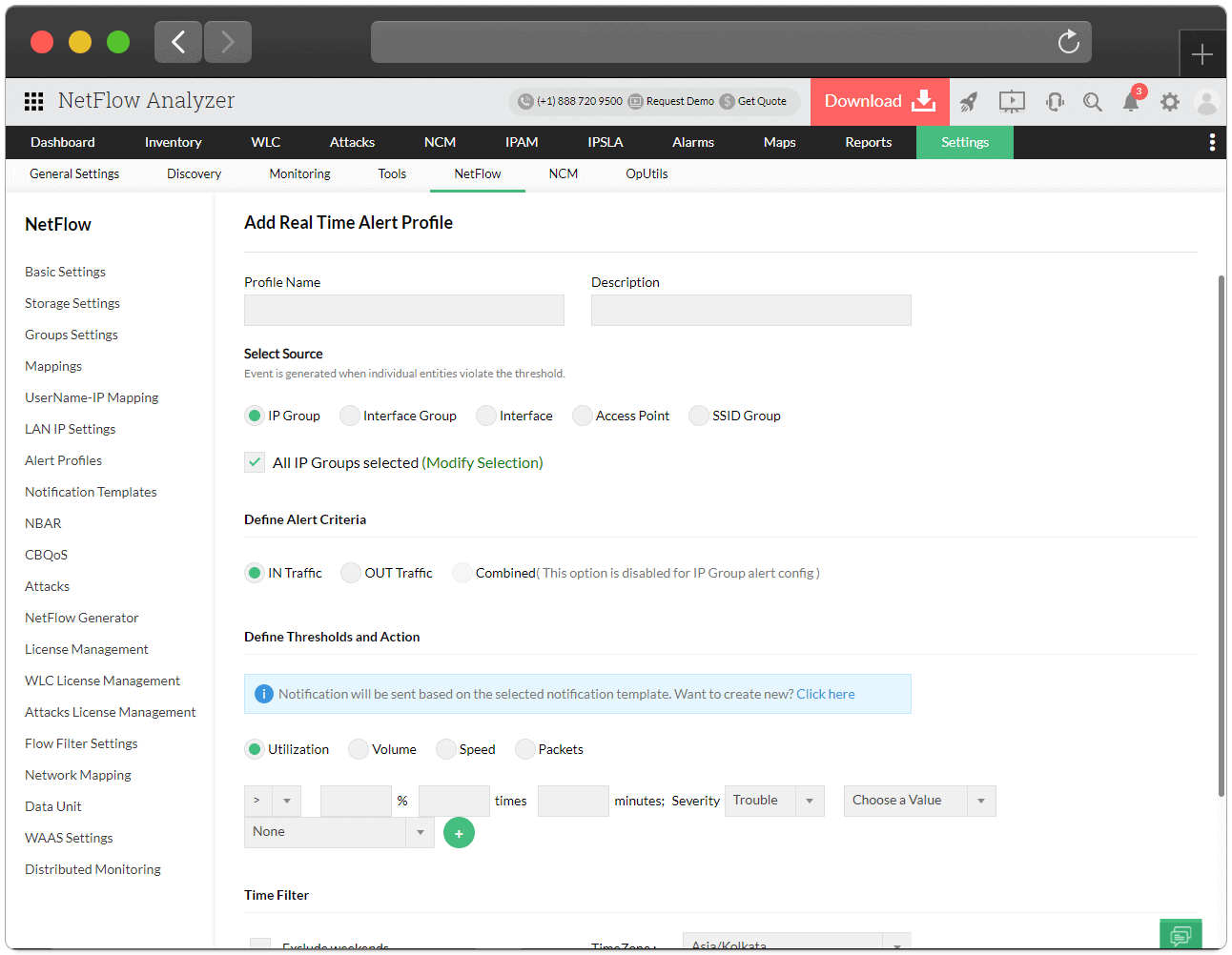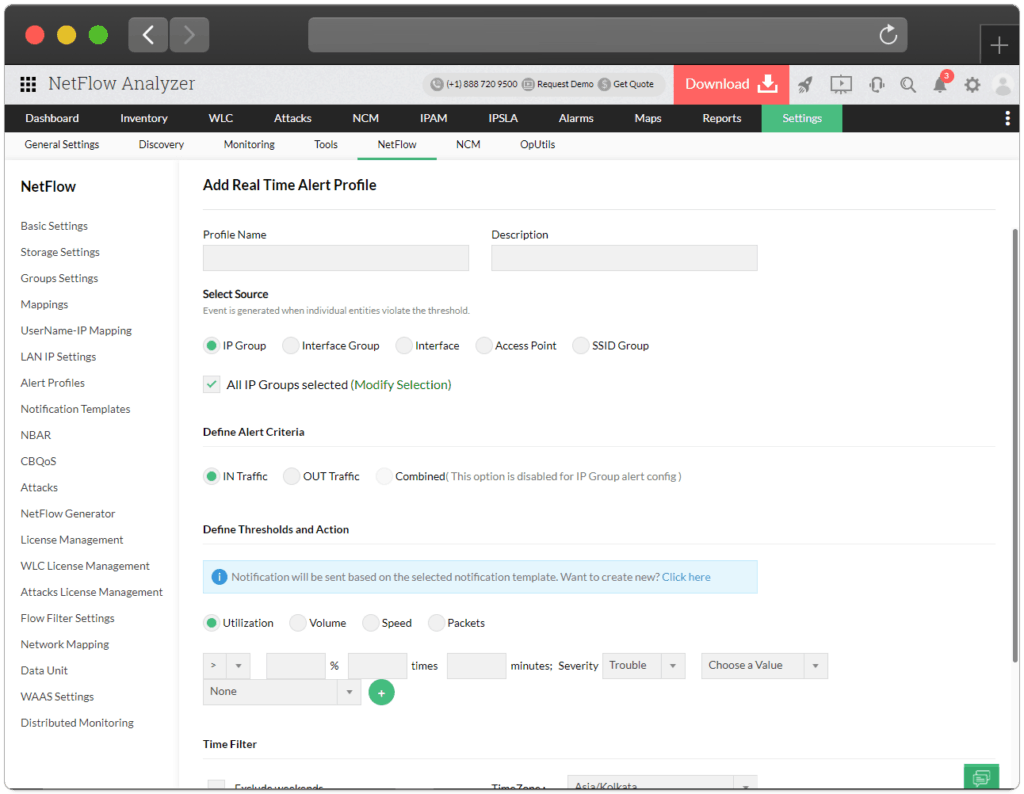 Keep track of all network anomalies in the environment
By collecting data about the network NetFlow Analyzer can present in the form of a report all the information on each router. If there is an anomaly that requires a quick response, the application will send a notification. Also, set appropriate boundary values so as to be informed before a problem occurs.
Zero-day intrusion identification
The application allows not only to monitor network traffic but also to analyze data passing through network interfaces. Therefore, it is also able to detect intruders and possible break-ins. The CSM engine is responsible for this, which analyzes the data flow and identifies intruders in real-time.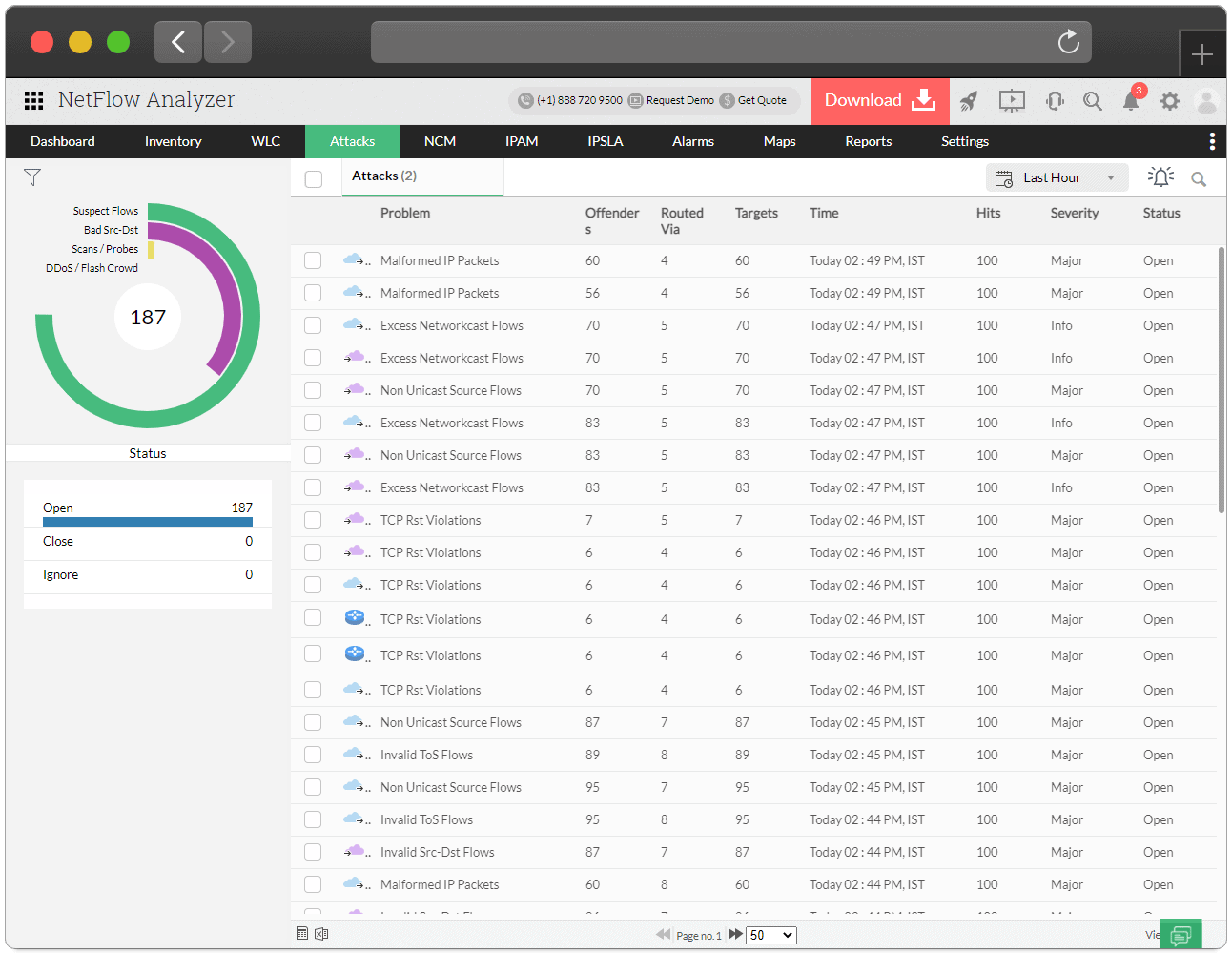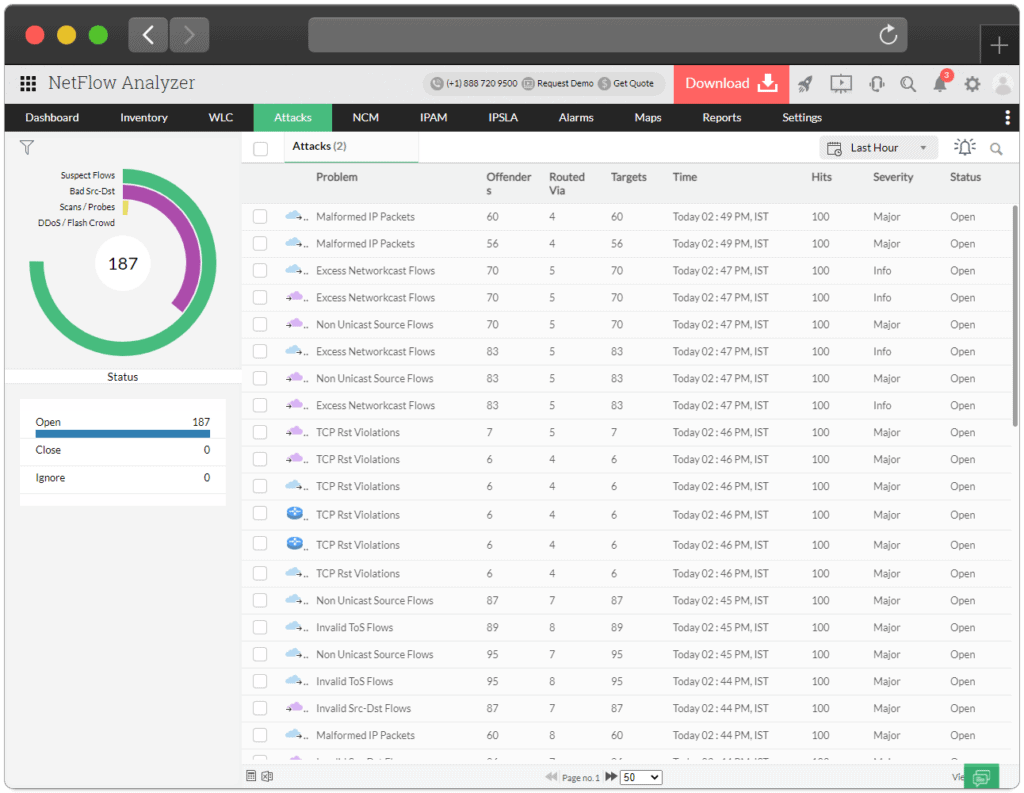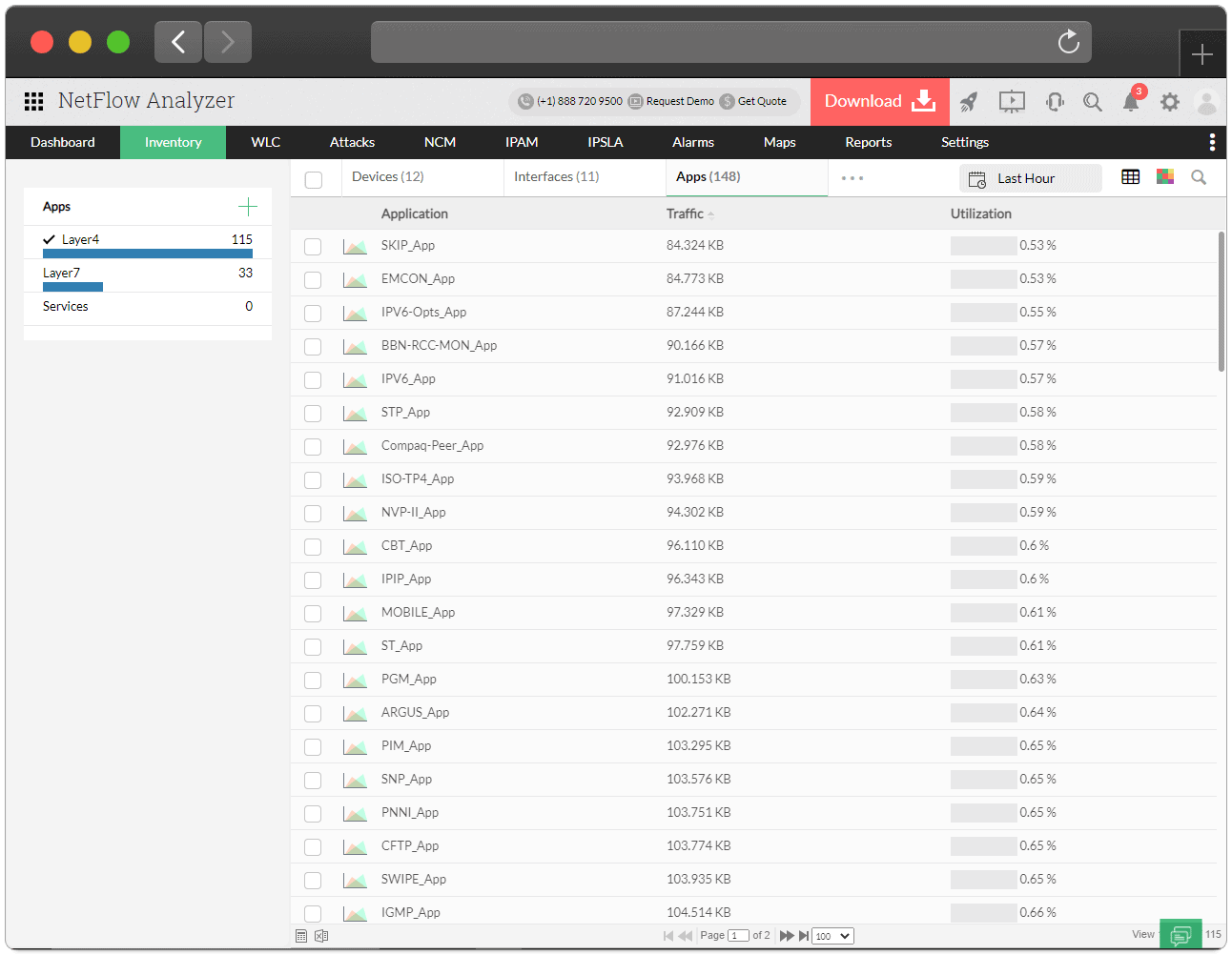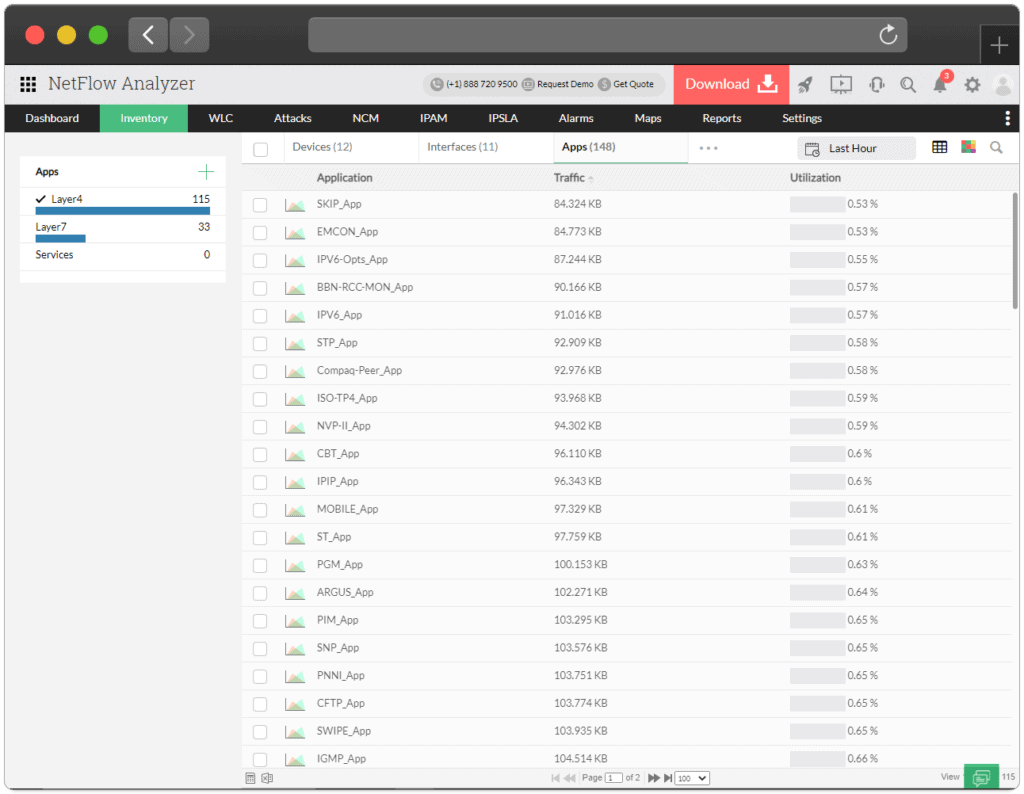 Classification of applications running on the network
The system allows classifying applications used in the network, which can verify which protocols load the network. NetFlow Analyzer collects all data, analyzes it in terms of the protocol used, and then classifies it into appropriate applications and lists it on the graphical interface.
Easy to monitor network traffic by verifying devices
By collecting Flow packets, the system has access to all devices that appear in the network. Through this functionality, the system is able to list every device and connection that will appear on the network. NetFlow Analyzer presents this data on a friendly, graphical dashboard. As a result, we can browse all devices in one interface.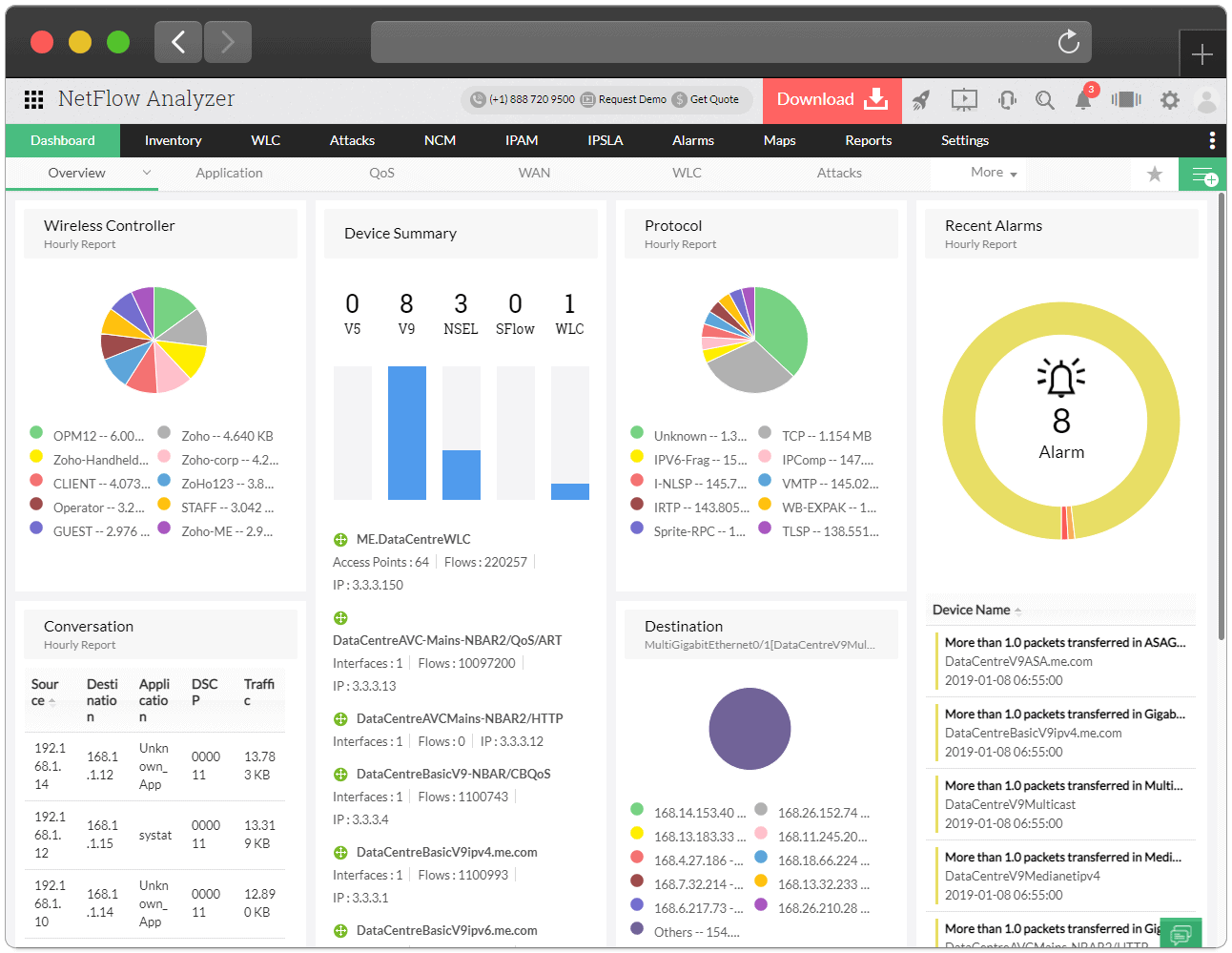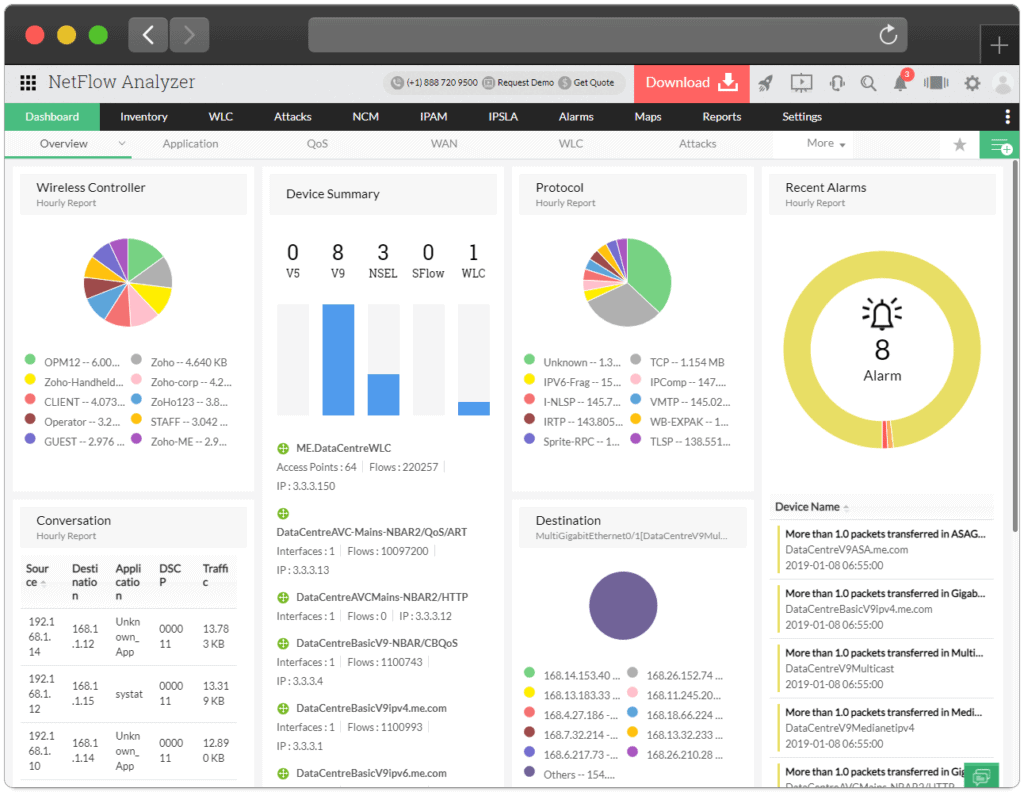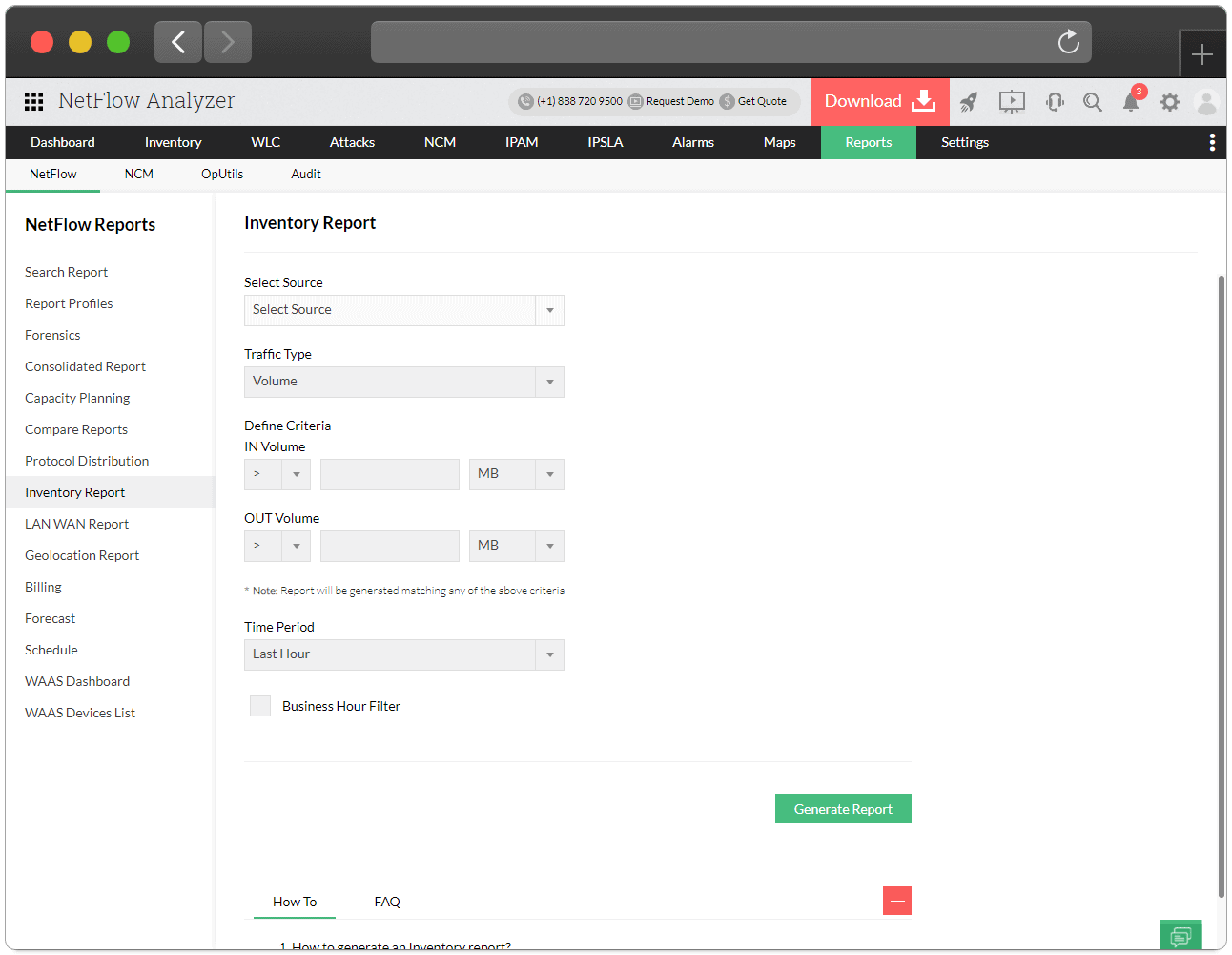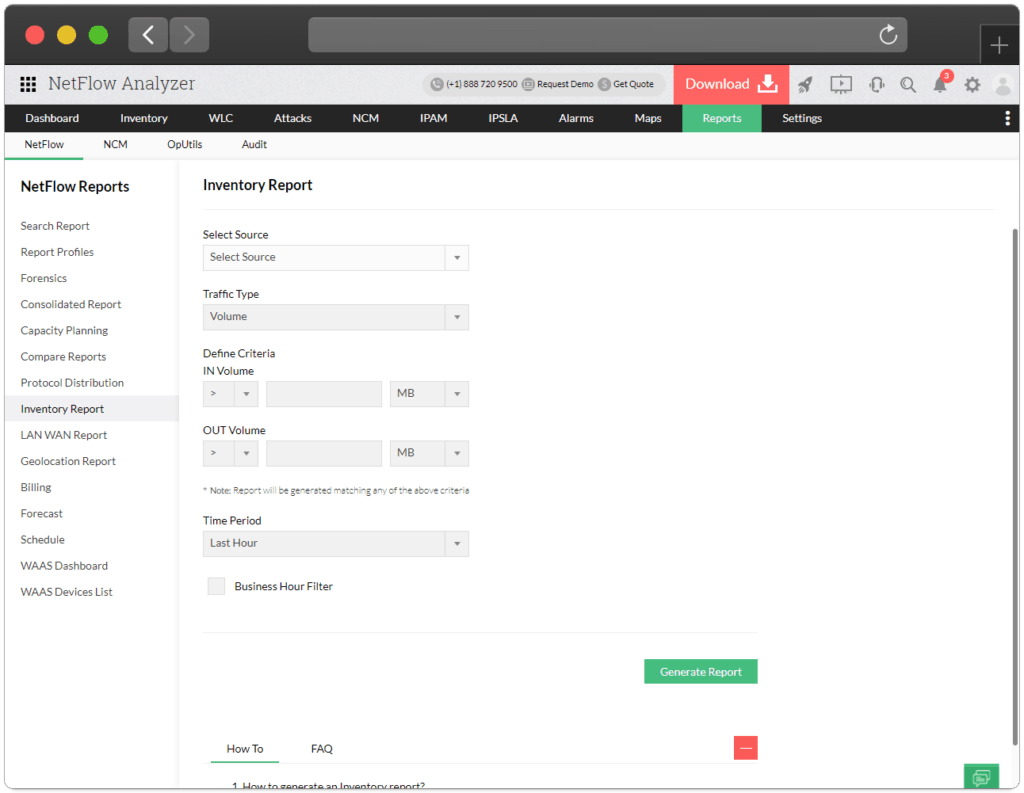 Viewing detailed data using extensive reports
After collecting all the data, the administrator can easily find out everything about his network. An extensive reporting section enables an in-depth analysis of what is happening in the organization's network. There is no need to use other tools or manual verification of data from routers.
Real-time alerting of any undesirable action in the environment
The system has a built-in alerting module that sends notifications in the event of an anomaly. Defining appropriate boundary values enables immediate notification in case of exceeding them.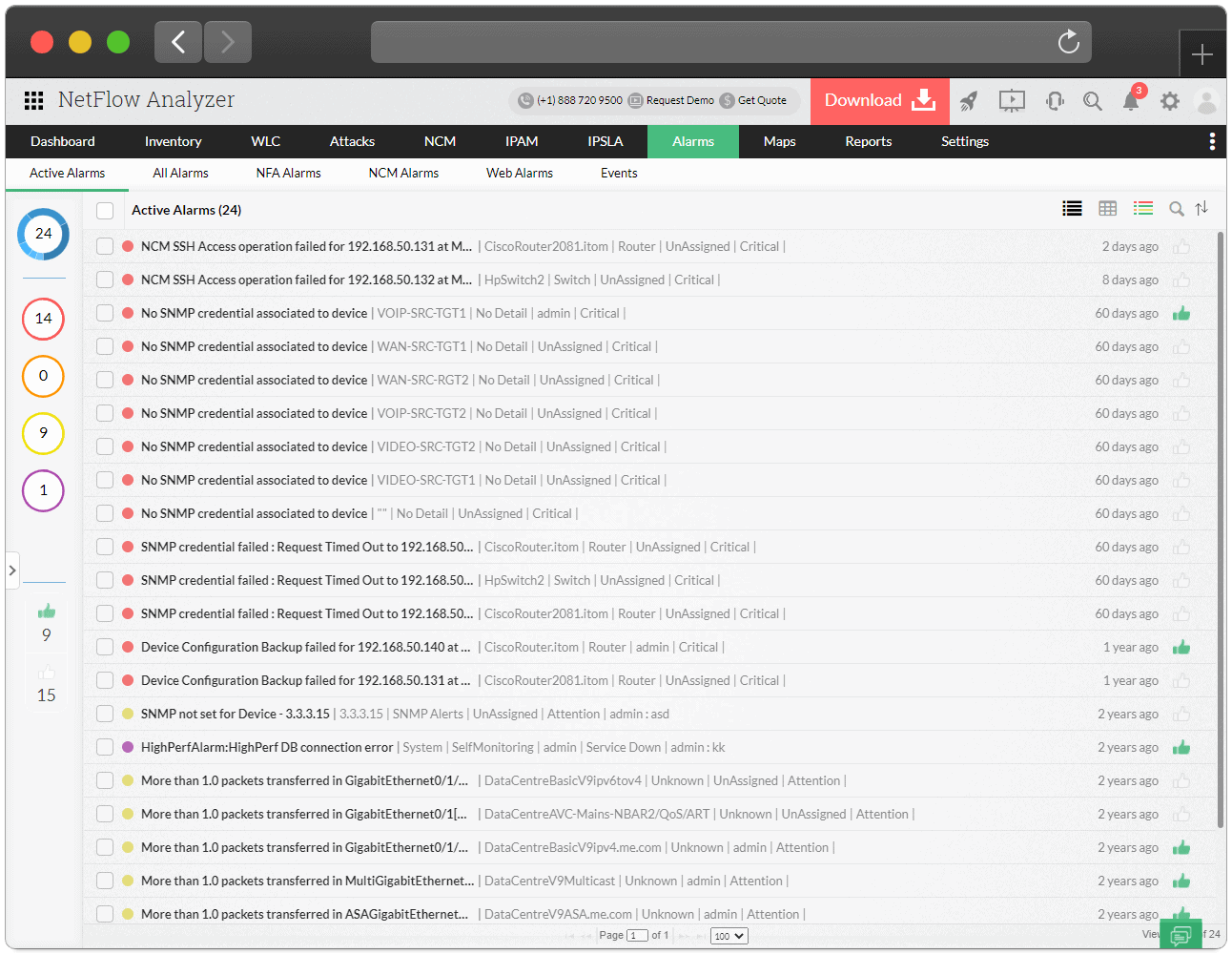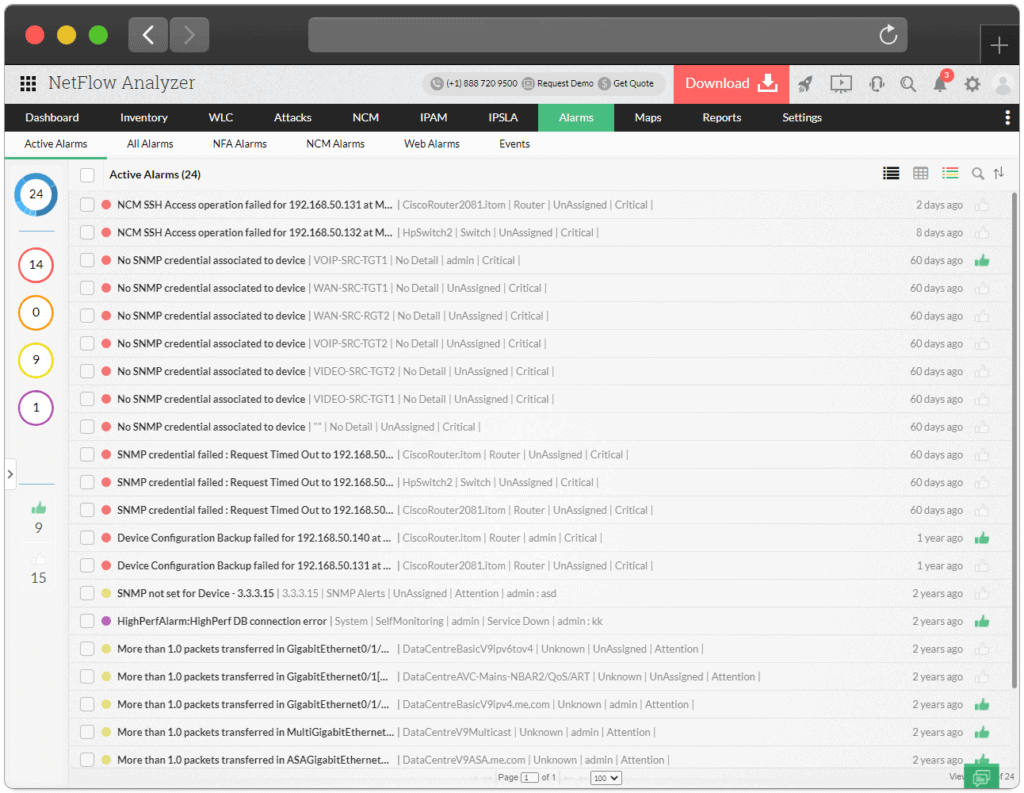 Frequently Asked Questions
What is Purpose of NetFlow Analyzer?
NetFlow Analyzer is a web-based bandwidth monitoring and traffic analysis tool that uses Cisco NetFlow®, sFlow®, cflowd®, jFlow®, IPFIX®, NetStream®, and Cisco NBAR® to provide detailed reports on network traffic. NetFlow Analyzer helps IT administrators answer the who, what, when, where, and how of bandwidth usage.
How is NetFlow different from traffic analyzers like MRTG™?
MRTG and other such equivalent tools provide information that is limited to interface statistics. Such tools cannot give application-level details such as hosts, protocols, and conversations, which are an inherent part of IP traffic. NetFlow traffic statistics are much more detailed, offering in-depth and fine-grained bandwidth analysis.
What are the different versions of NetFlow available?
So far 5 versions of NetFlow have been released. Version 1 is the original version, while version 5 is the standard and most common NetFlow version deployed. Version 7 was released specifically for Catalyst 6500 and 7600 Series switches. It is similar to version 5, but does not include information on AS, interface, TCP flag, and TOS. NetFlow version 8 was introduced to reduce resource usage and includes a choice of eleven aggregation schemes. Version 9, the most recent version, is a flexible, extensible format with support for MPLS, Multicast, and more.
NetFlow Analyzer currently supports NetFlow versions 5, 7, and 9.
Is Cisco the only vendor supporting NetFlow?
NetFlow technology was invented by Cisco, and Cisco IOS devices offer NetFlow compatibility. There may be other vendors offering NetFlow support on their devices. However, NetFlow Analyzer has been tested to support NetFlow-enabled Cisco devices only.
Can I install and run NetFlow Analyzer as a root user?
NetFlow Analyzer can be installed and started as a root user, but all file permissions will be modified and later the user cannot start the server as any other user.
How do I install NetFlow Analyzer?
Being the Swiss Partner of ManageEngine, Kidan is responsible for aiding with professional services, such as installing, implementing, configuring, training, and supporting the company to ensure an effective on-boarding NetFlow Analyzer.
To make it even better, Kidan even provides advice on top of it all!
Get in touch with us to know more.
Want to continue the
conversation?
Thank you for your interest in ManageEngine's NetFlow Analyzer solution. Please fill out the form below to ask a question or request assistance.