Advanced Site24x7 Website Monitoring
Reliable website monitoring service from the cloud to monitor your web availability, performance, and security. Ensure that your websites are available for users across the globe. Say no to website downtimes with Site24x7 around-the-clock website monitoring. Identify and fix issues before they affect your users and give them the best end-user experience. Our website offers free and paid versions.
Site24x7, from Zoho, is known for its end user experience monitoring solutions. With a global presence and cloud-native scalability, Site24x7 Website Monitoring is the right choice for web hosting providers and businesses that wish to maintain their websites up and running.
Why is Site24x7 the best website monitoring tool?
Improve the digital end-user experience and boost conversions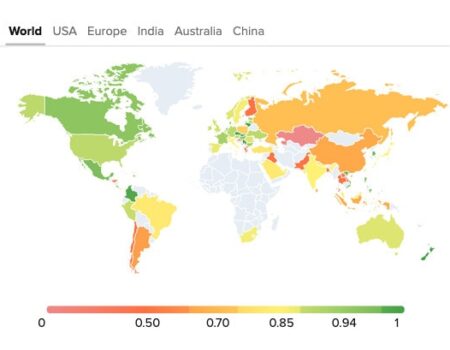 You deserve nothing less than a website that is fast and always up
We mean it when we say advanced website monitoring
No compromise on secure websites
Frequently Asked Questions
What is a website monitor?
A website monitor consistently checks and ensures the performance, availability, and functionality of a website. Monitoring is often done from several locations across the globe to track latency issues and to ensure uninterrupted end-user experience or other errors.
Is website monitoring crucial to customer retention?
Yes, a glitch-free and trusted online experience is what every customer is looking forward to. It is said that the performance of a website is directly proportional to the rate of customer conversion, revenue, and end-user satisfaction. A slow loading page can lead to creating a bunch of dissatisfied customers who might leave your page in search of a fast loading, better performing web page. With web performance monitoring, fine-tune the performance of your page elements, ensure a better load time, and retain your customer base.
How to monitor website performance?
Website performance is dependent on a few key metrics. A simple glitch in any one of these can affect the web page load time or website availability. Website performance monitoring tracks each of these elements like uptime, time to first byte (TTFB), page load time, links on the page, user actions on a page, performance of a database, location based variations, servers, traffic to the page, performance of third-party services, usability, and relevance of the page, to find loopholes or issues that may affect the efficiency of page. Once issues are identified in any of these factors, alerts will be sent to fix it before it affects the end users.
What are the advantages of website monitoring tools?
With website performance tools, you can:
Ensure 24×7 online presence by monitoring from various global locations
Enhance performance by monitoring key metrics
Avoid downtime
Ensure customer trust and better end-user experience
Ensure customer retention
Get better conversion rates
How do I install Mobile Device Management Plus?
Being the Swiss partner of ManageEngine, Kidan is responsible for aiding with professional services, such as installing, implementing, configuring, training, and supporting the company to ensure an effective on-boarding of Mobile Device Management Plus.
To make it even better, Kidan even provides advice on top of it all!
Get in touch with us to know more.
Want to continue the conversation?
Thank you for your interest in Site 24x7 advanced website monitoring solution. Please fill out the form below to ask a question or request assistance.