Unified Remote Monitoring and Management Solution
RMM Central is the complete solution for Managed Service Providers (MSPs) to manage and analyze the entire IT networks of their clients in four simple steps. Discover and on-board networks and messaging devices automatically from a central location. Manage assorted devices running on different flavors of operating systems from a single console. Monitor critical dimensions of IT management, identify and resolve performance issues to prevent downtime. Protect, evaluate, update threats in your network and proactively secure IT.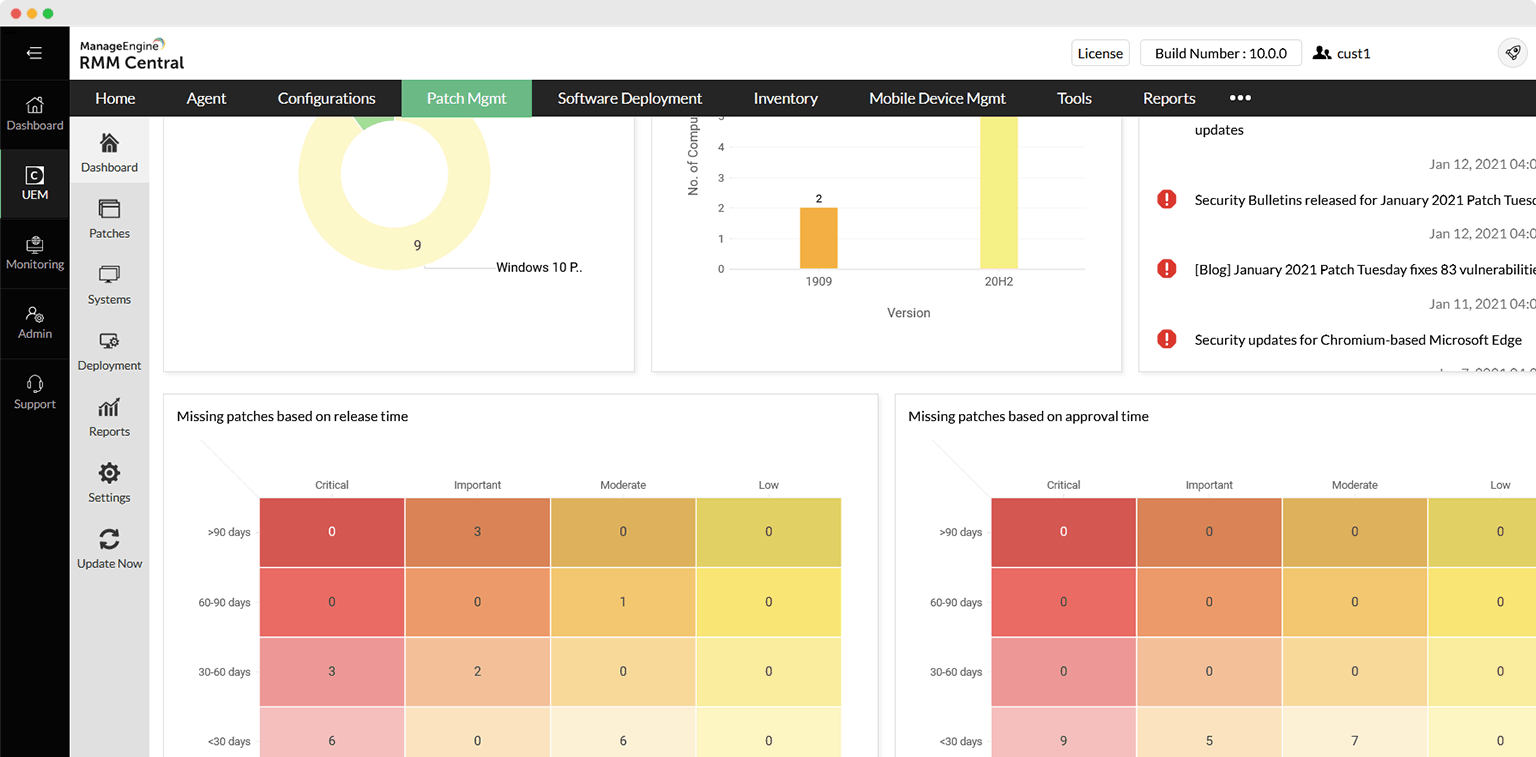 RMM Central Features
Empower your business with RMM Central
Switch to a one-size-fits-all solution
For MSPs to maintain a certain level of customer service in managing their messenger devices, a unified remote monitoring and control tool is needed. RMM Central give deep visibility into messaging networks of both parties, allowing to promote business and grow operations.
Simplifying the management of every traditional and modern device helps provide excellent client service.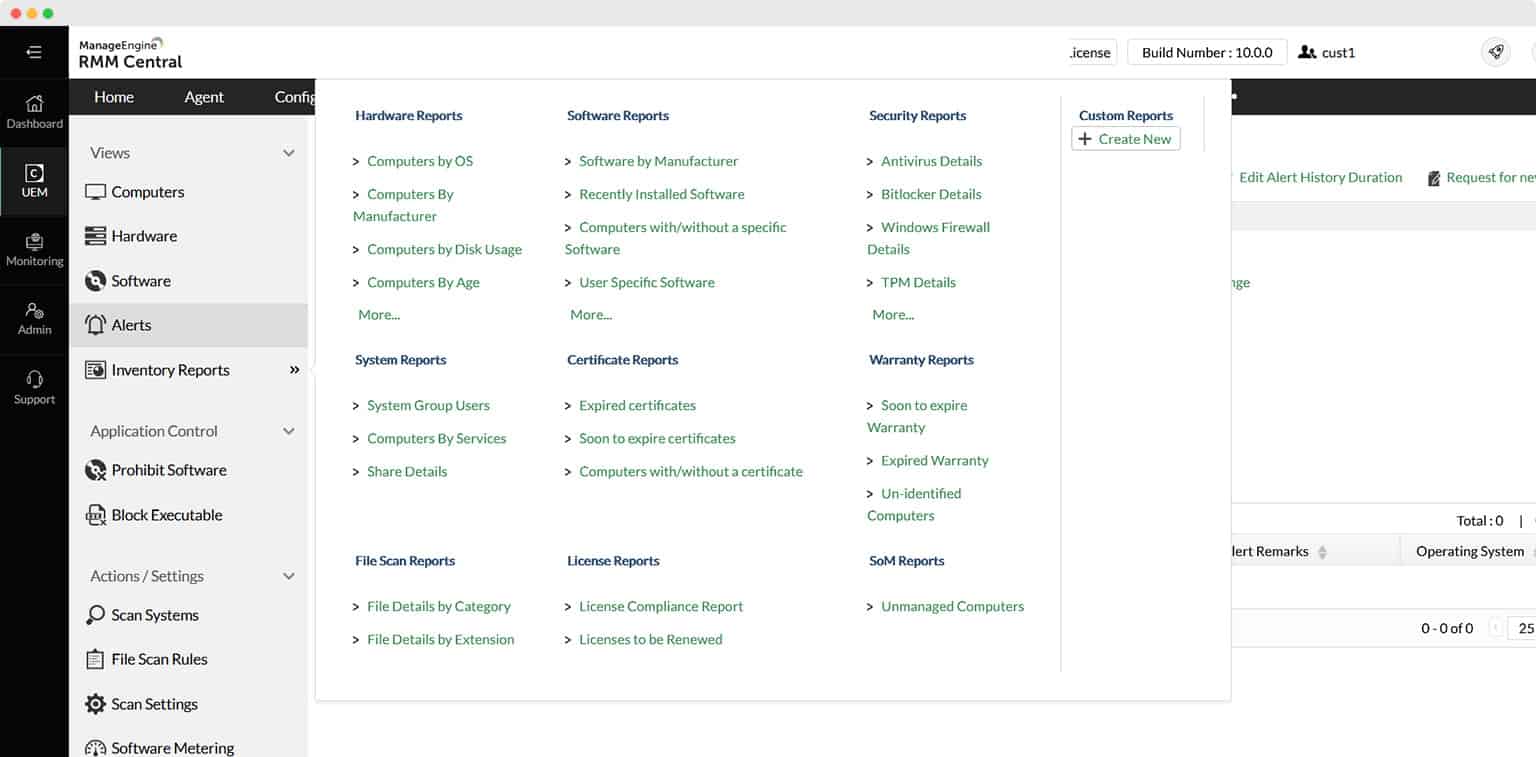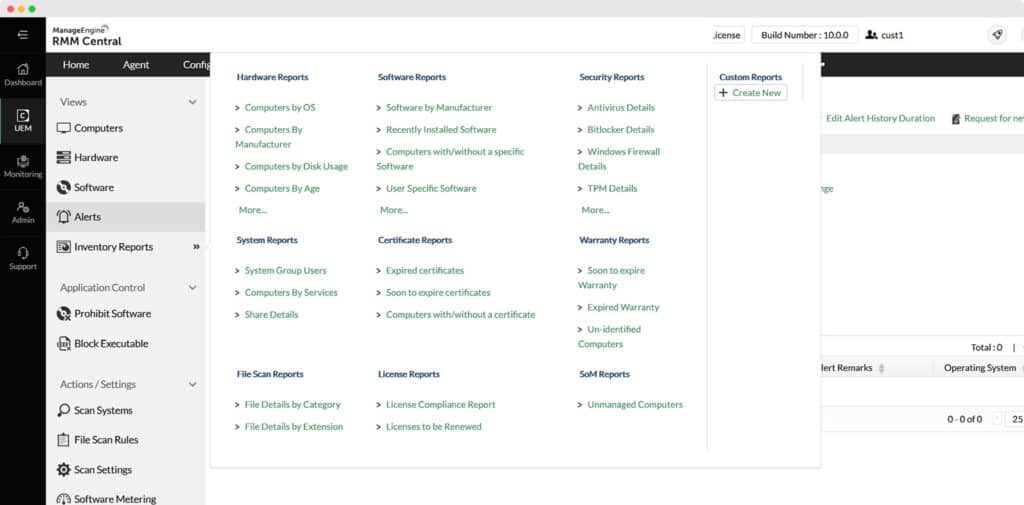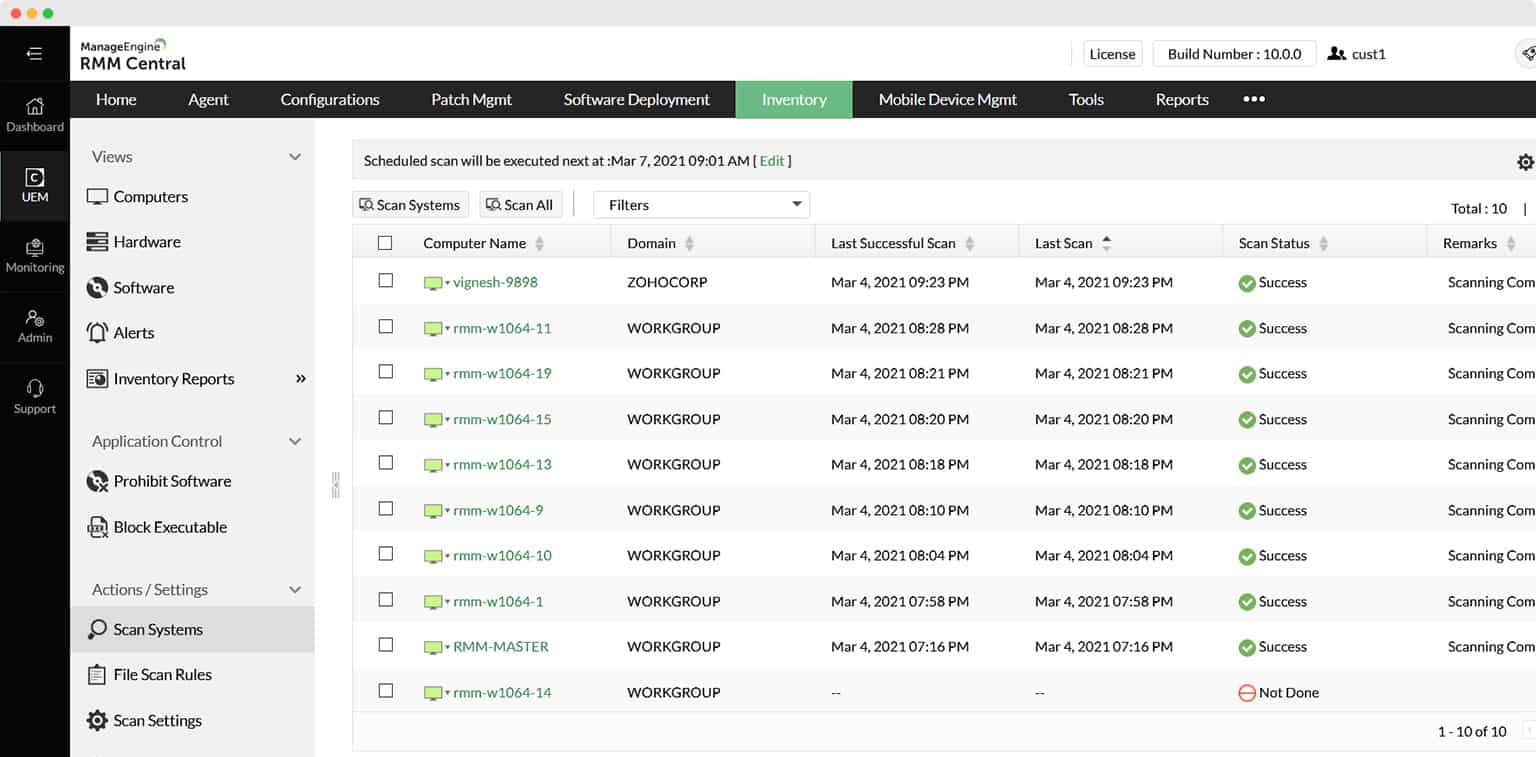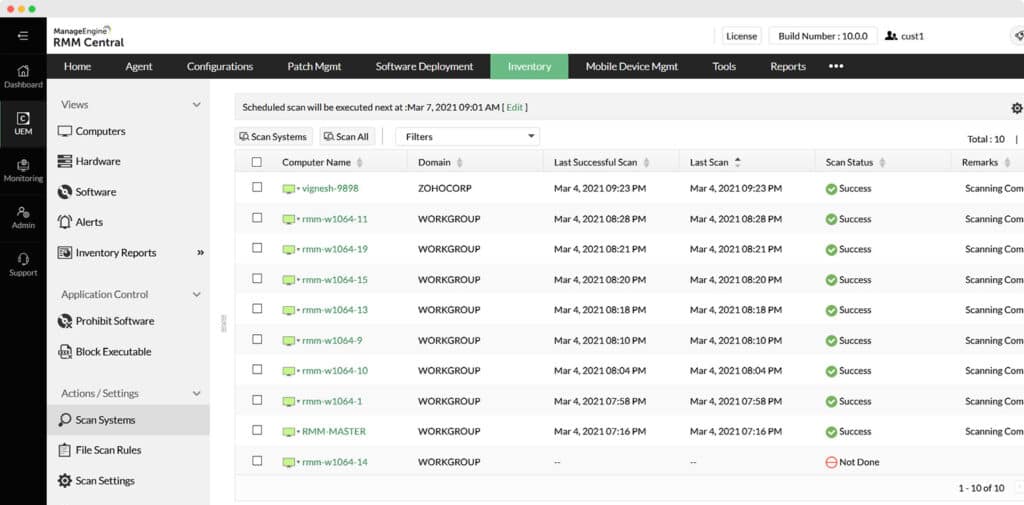 Customize your tool for your needs
Managing multiple clients with different network policies and maintaining the privacy of messenger data is critical for all MSPs. With a tool like RMM Central, you can provide a custom view of the dashboard for each technician who handles different user networks, eliminates privacy issues and provides complete images of IT management data to total.
Set a new benchmark for your IT security
Creating multiple layers of security for each of the clients 'IT networks will increase clients' trust in your services. Detect and rediscover security issues by detecting network cracks, using missing patches, updating custom security settings for each network, receiving real-time alerts, and more.
RMM Central helps MSPs prioritize security efforts by identifying and remediating key vulnerabilities in client networks.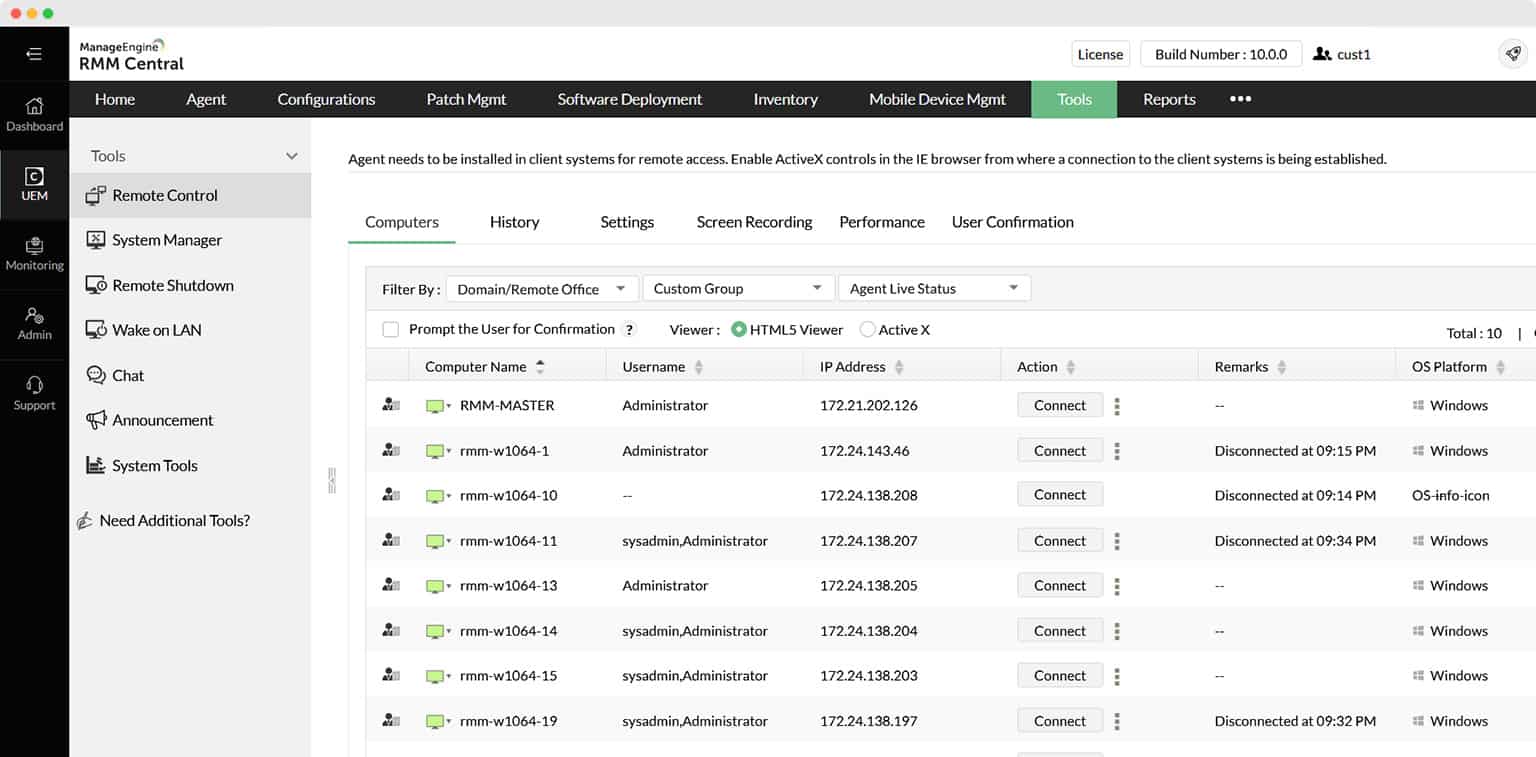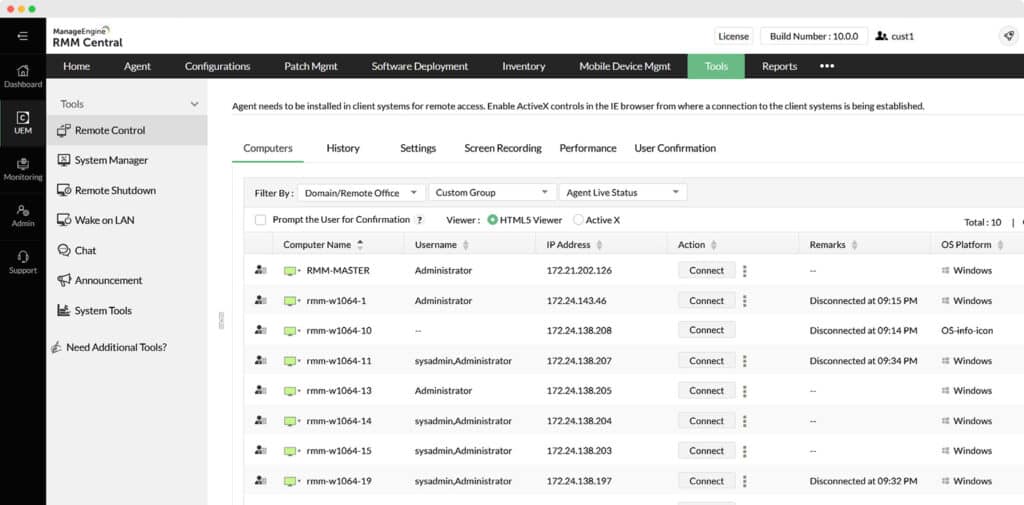 ManageEngine RMM Central Pricing
RMM Central is Starting From:
For 50 Devices with 1 User


Features:
Network Discovery
Network device Monitoring
Server Management
Real-time alerting
Patch Management
Remote control
Mobile device management
IT asser management
Analytics and reporting
Frequently Asked Questions
What is an RMM Software ??
RMM is a remote network monitoring software which h
elps manage a customer's IT infrastructure and network devices, remotely.
What is customer based grouping ?
Grouping feature helps Managed Service Providers to assort client's network devices based on location, department type, device type, based on vendors or based on customer preference.
How RMM automate workflows ?
It offers an agile and flexible drag and drop workflow builder with over 70 workflow checks and actions grouped under 9 different categories
Does RMM supports License Sharing ?
RMM supports license sharing for the probe across remote sites. No restrictions based on location or probe.
Want to continue the
conversation?
Thank you for your interest in ManageEngine's RMM Central solution. Please fill out the form below to ask a question or request assistance.