Ideal Network Monitoring Tool for MSPs.
ManageEngine PAM360 is also available in MSP edition, which has been specially designed taking into consideration the requirements of the Managed Service Providers. To manage the administrative passwords of clients separately from a single management console or offer password management services to them, leverage this MSP edition.
MSP administrators can securely share their password with their respective customers, making sure that users only get access to the passwords they own or ones that are shared with them. The solution offers the flexibility to entrust the control of the password vault to the MSP administrator, the end user or both, as desired.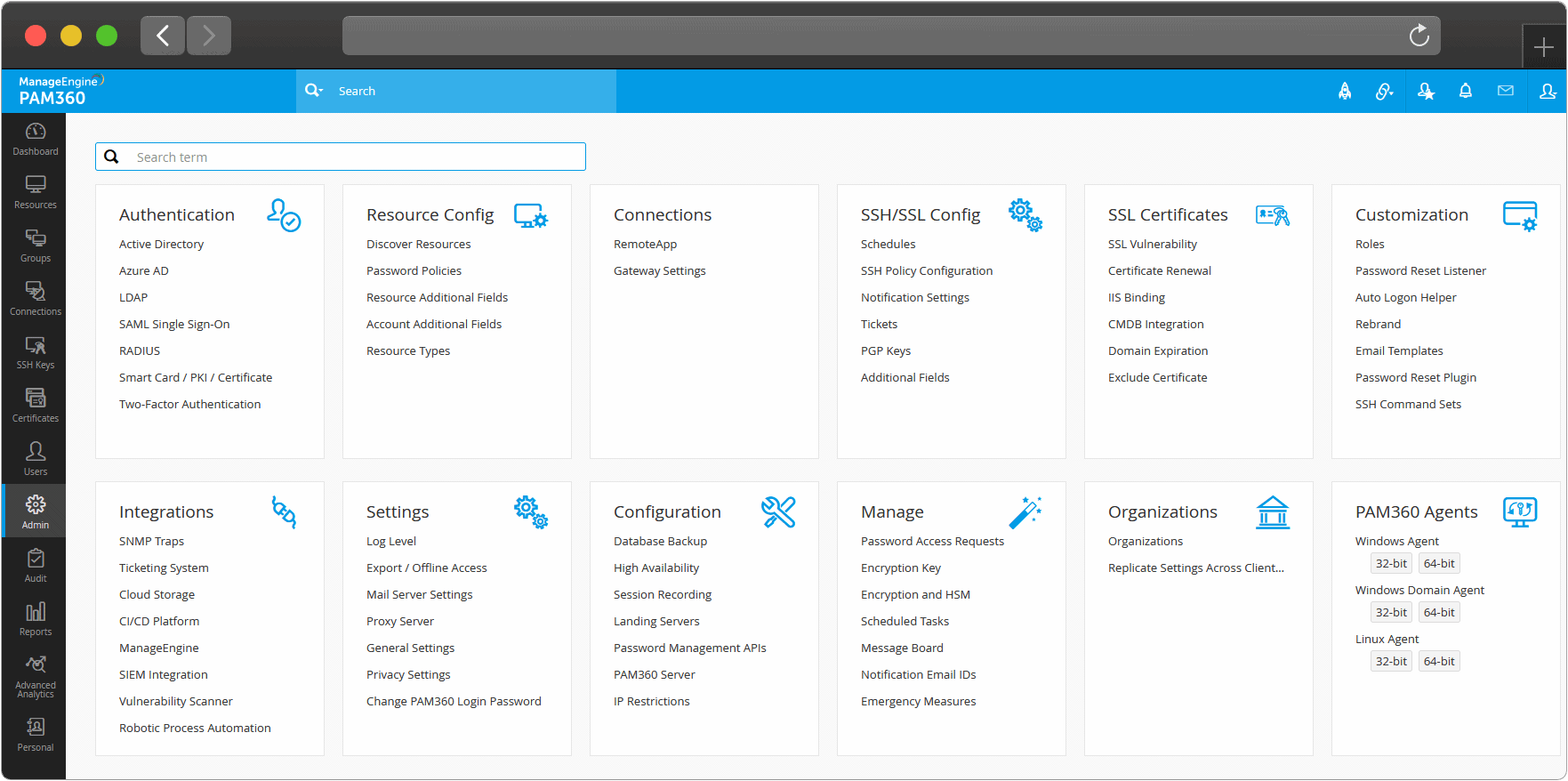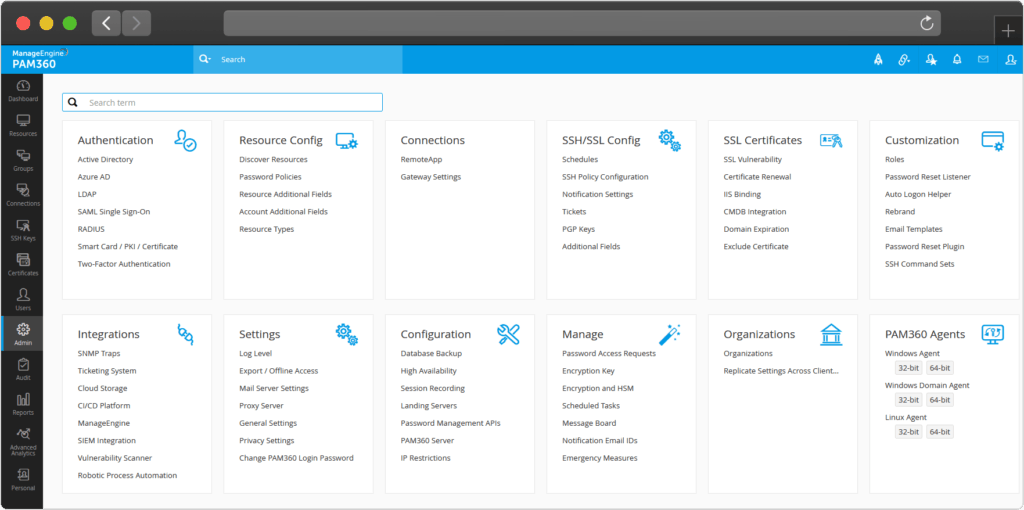 Granting Privilege to Manage Organizations
Apart from designating an administrator as Account Manager, you have the option to grant Manage Organization privilege to any other member of your MSP org. When you grant this permission to an administrator, he will have admin privileges on the client org. Similarly, if the permission is granted to a password administrator or to a password user, they will have the respective privileges.




Delete a client organization
You can be eligible to delete a client organization in PAM360 only if you are an MSPOrg administrator. Additionally, you should also have any of the following privileges:
1. Be the Account Manager of the client organization you want to delete.
2. Hold Manage Organization permission for the client organization you want to delete.
Importing Organizations from CSV
You can import multiple organizations from a CSV file using the import wizard. The CSV should have entries regarding organization name, display name and other details in comma separated form. The entry for each organization should be in a new line. All the lines in the CSV file should be consistent and have the same number of fields. CSV files having extensions .txt and .csv are allowed.


Frequently Asked Questions
On Which OS platforms PAM 360 MSP works?
It works on Windows and Linux. PAM360 can also be run on VMs of these operating systems.
What are the Web Interface requirements for PAM360 MSP?
HTML client requires one of the following browsers** to be installed in the system:
• IE 10 and above (on Windows)
• Chrome, Firefox, and Safari
(on Windows, Linux and Mac)
** PAM360 is optimized for 1280 x 800 resolution
and above.
Which Database servers are required for PAM360 MSP?
• PostgreSQL 9.5.3, bundled with the
product.
• Supports MS SQL Server 2008 and
above. SQL server should be installed in
Windows 2008 Server and above.
Which Languages does it supports?
It is available in English,
French,
German,
Japanese,
Polish,
Simplified Chinese,
Spanish,
Traditional Chinese and
Turkish.
How to Install ManageEngine PAM360 MSP Edition ?
Being the Swiss Partner of ManageEngine, Kidan is responsible for aiding with professional services, such as installing, implementing, configuring, training, and supporting the company to ensure an effective on-boarding of PAM 360 MSP.
To make it even better, Kidan even provides advice on top of it all!
Get in touch with us to know more.
Want to continue the conversation?
Thank you for your interest in ManageEngine's OpManager MSP solution. Please fill out the form below to ask a question or request assistance.