Log360
Comprehensive audit and environmental management
Log360 audits servers in the cloud, Office365, Exchange servers, domain audit, and connection of vulnerability scanners and threat analysis systems. Log360 collects data in real-time, analyzes, correlates, and alerts. The system combines two applications, which are EventLog Analyzer and ADAudit, that allow an insight into the entire environment using Windows logs as well as logs of other devices sent, for example, via Syslog. It is also a tool for managing the entire environment, starting with Active Directory, ending with Office365.
AD360 provides all these functionalities for Windows Active Directory, Exchange Servers, and Office 365. With AD360, choose the modules needed and start addressing IAM challenges across on-premises, cloud, and hybrid environments from a single console.
Log360 Offerings
With a versatile combination of capabilities, gain complete control over the network.
Audit Exchange, Office365 and Active Directory events
Log360 enables the management of the IT environment along with the monitoring of many systems based on the logs provided to it. All data is analyzed in real-time. Using them, the system can create alerts and alarm profiles, along with the possibility of email or SMS notification.
In the event of an unwanted event, Log360 can execute a pre-configured script to prevent unwanted changes due to unauthorized access to our environment.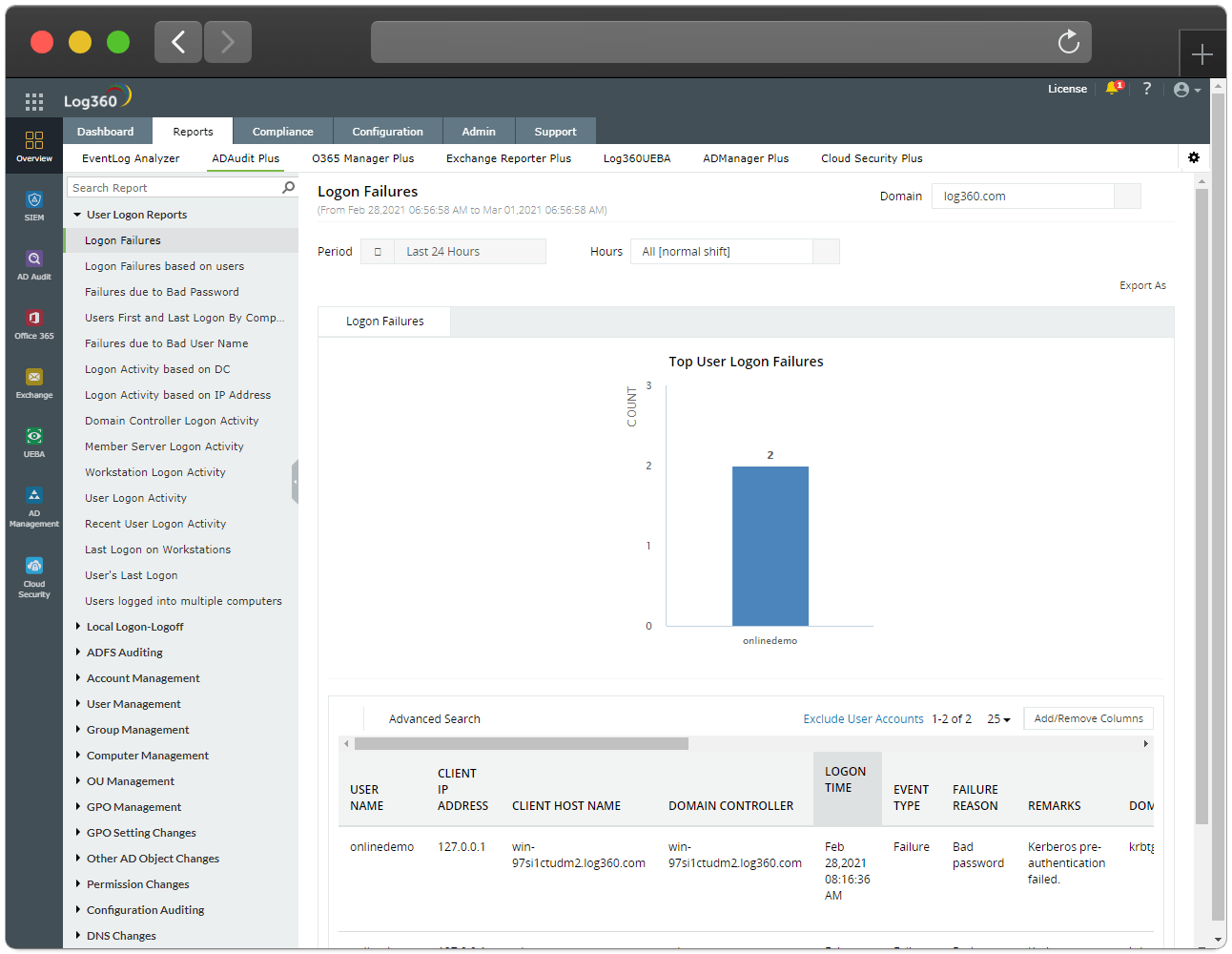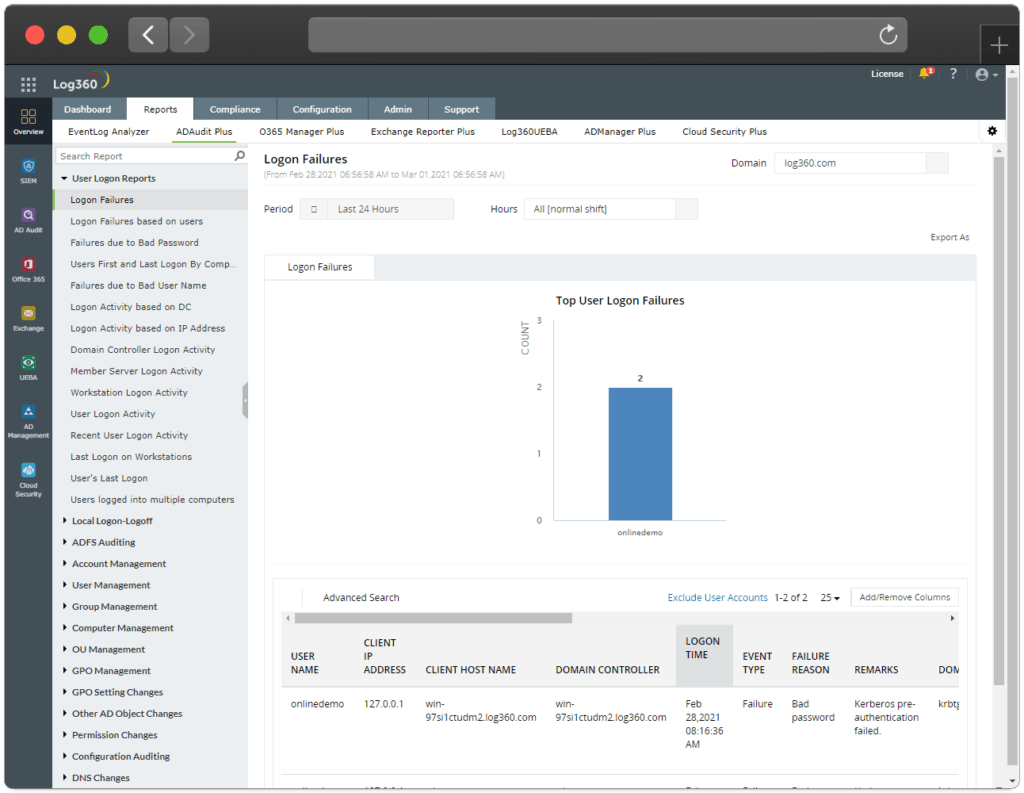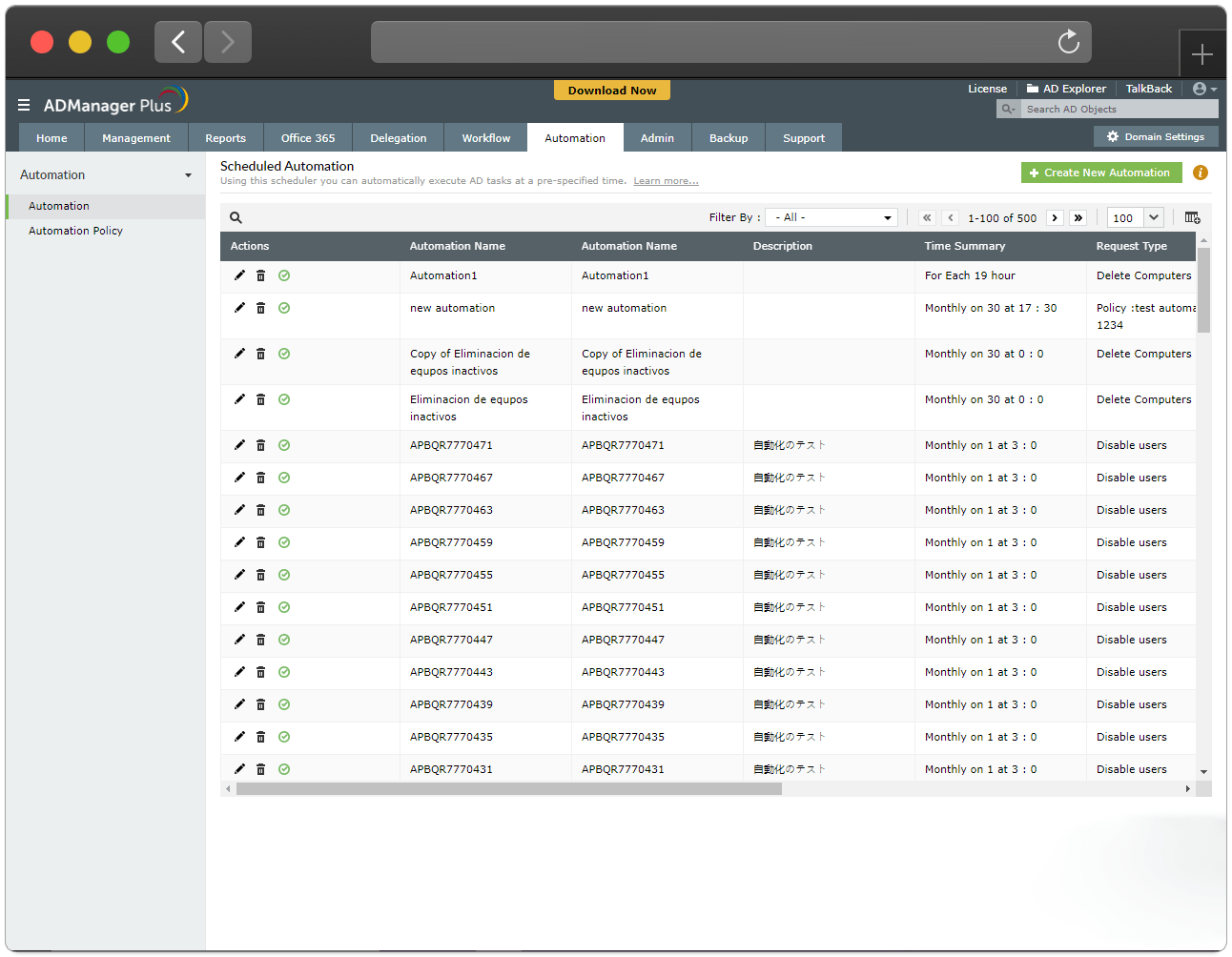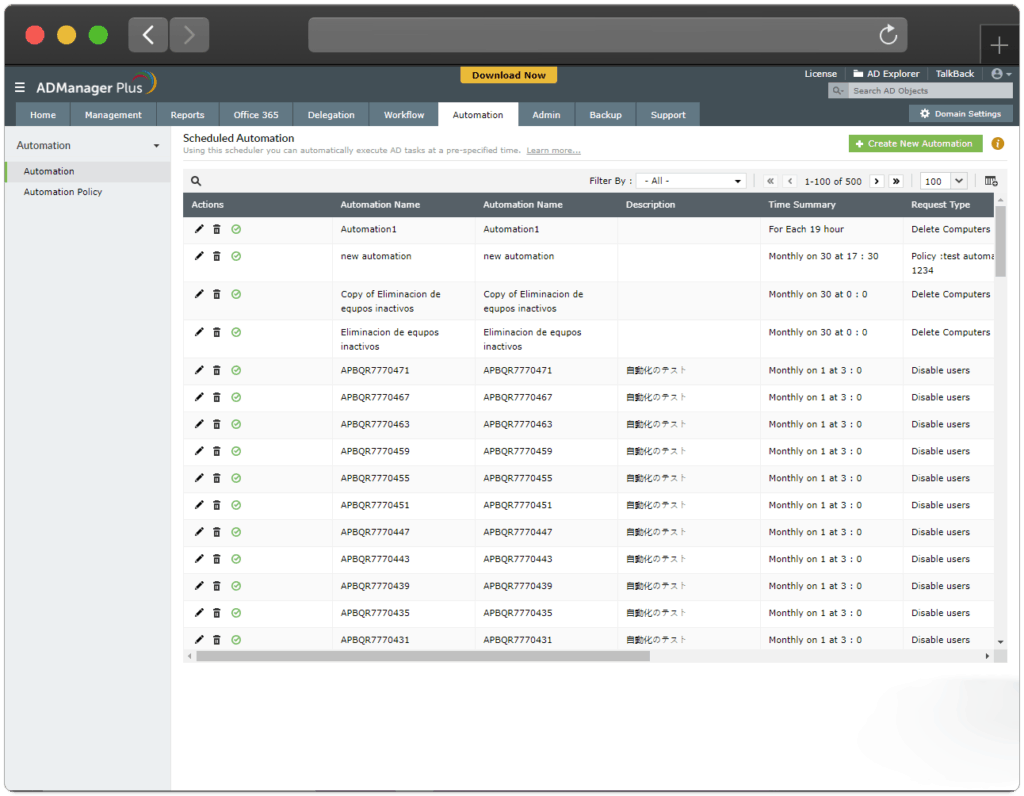 Automate administrative actions and IT environment management
This can automate monotonous tasks and configure successive actions that will save administrators time. Automations can periodically perform actions such as password reset based on the configured report, then blocking the user or removing it in the event of long inactivity.
Delegate powers
Granting of some administrative capabilities/privileges to technicians, such as user management or access to Instance Reports.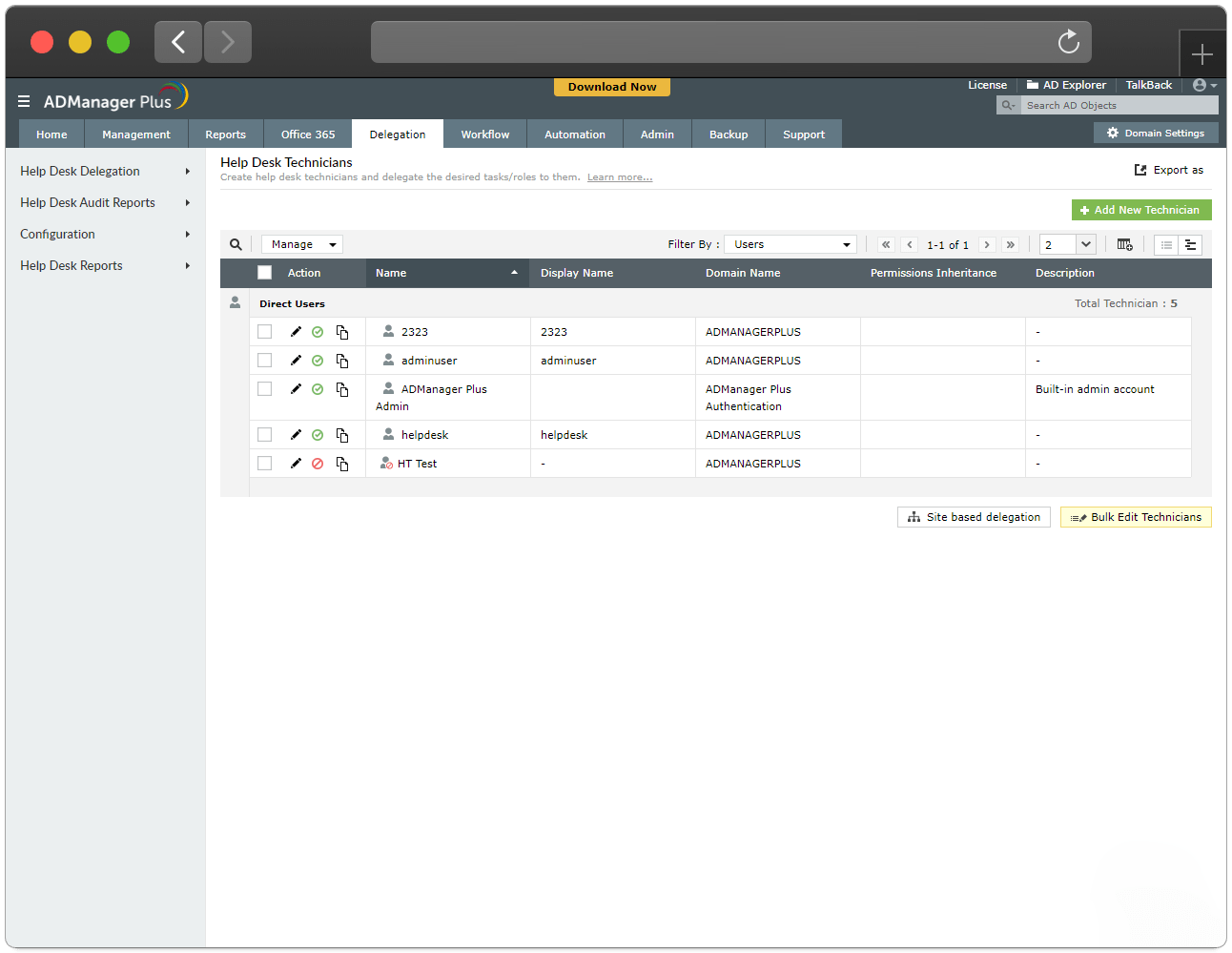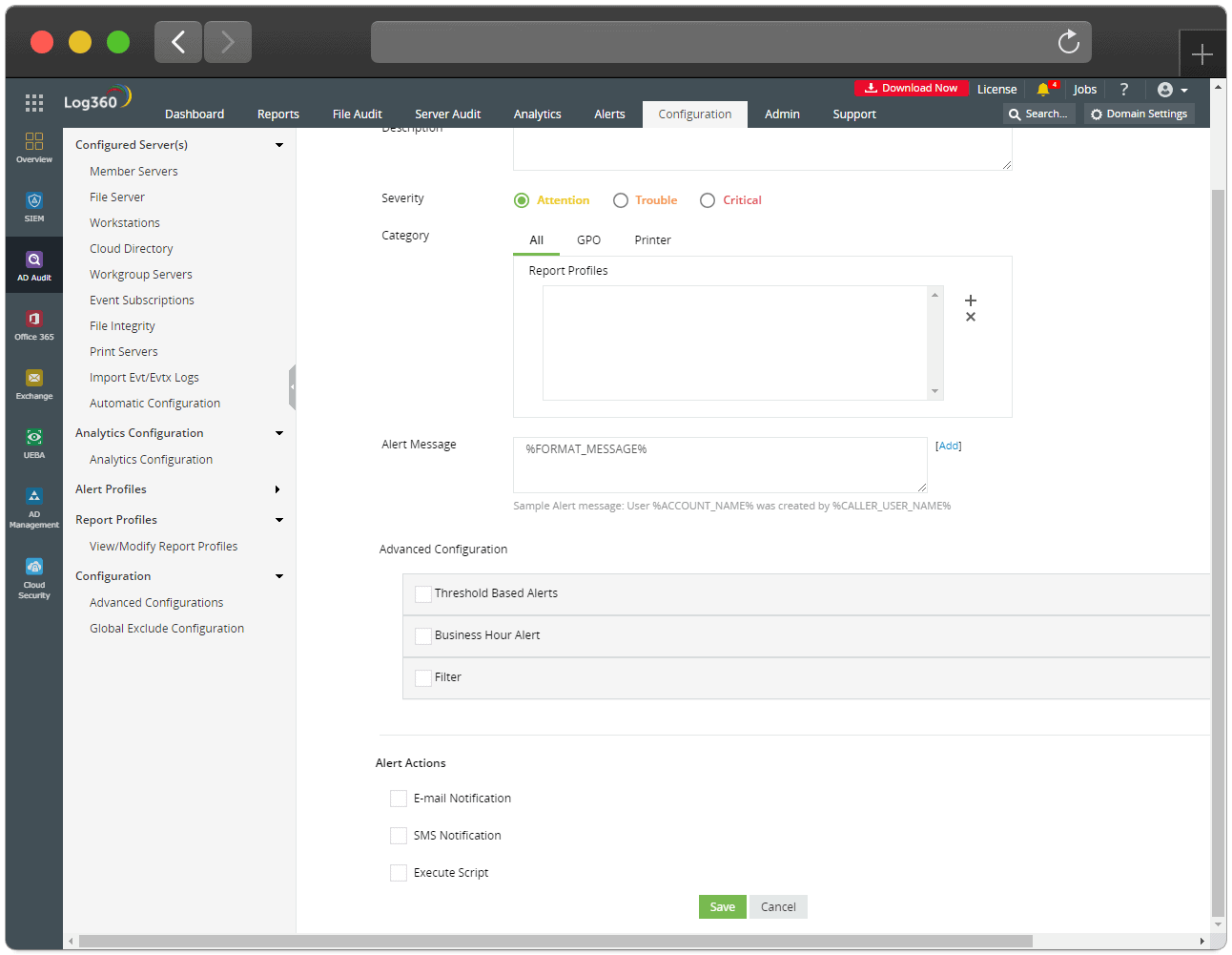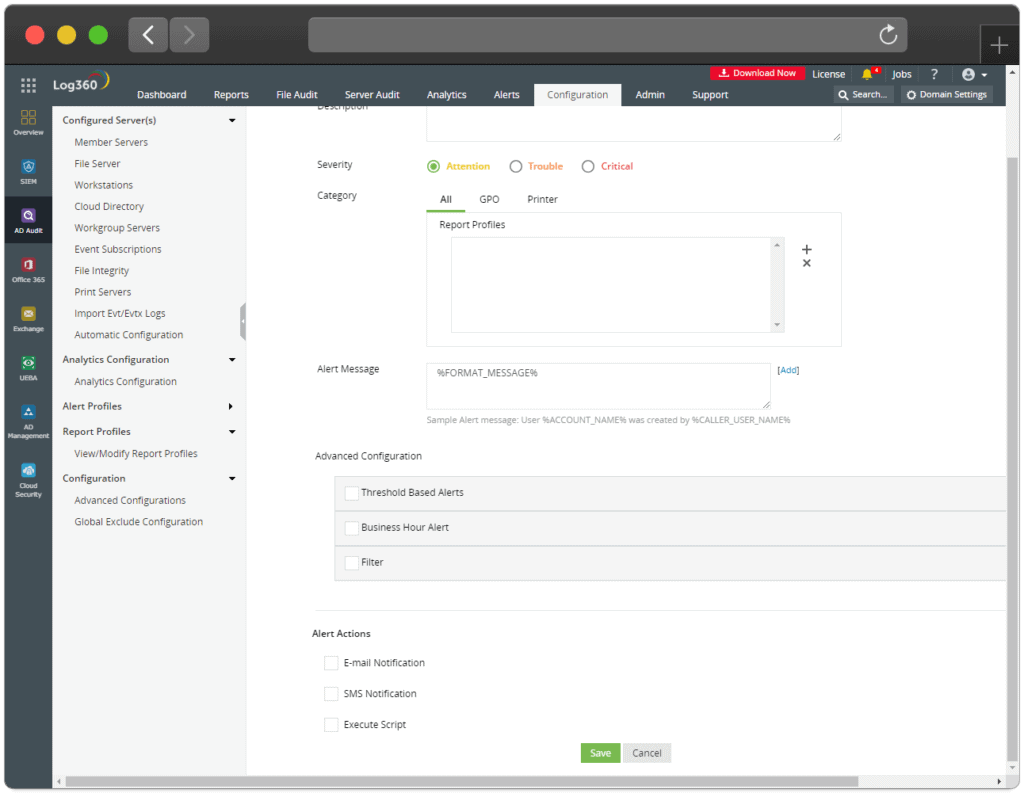 IT environment management with real-time alerting
Log360 can be configured to notify administrators. For each event recorded by the system, the content of the message that the administrator receives can be defined. In the case of a large number of notifications, the system can create a time interval during which only one message/notification can be sent.
Exchange health monitoring function
The system has the ability to graphically present the activity of the Exchange environment and monitor its health. The dashboard also shows user mailboxes that occupy the most space and the remaining space on the server.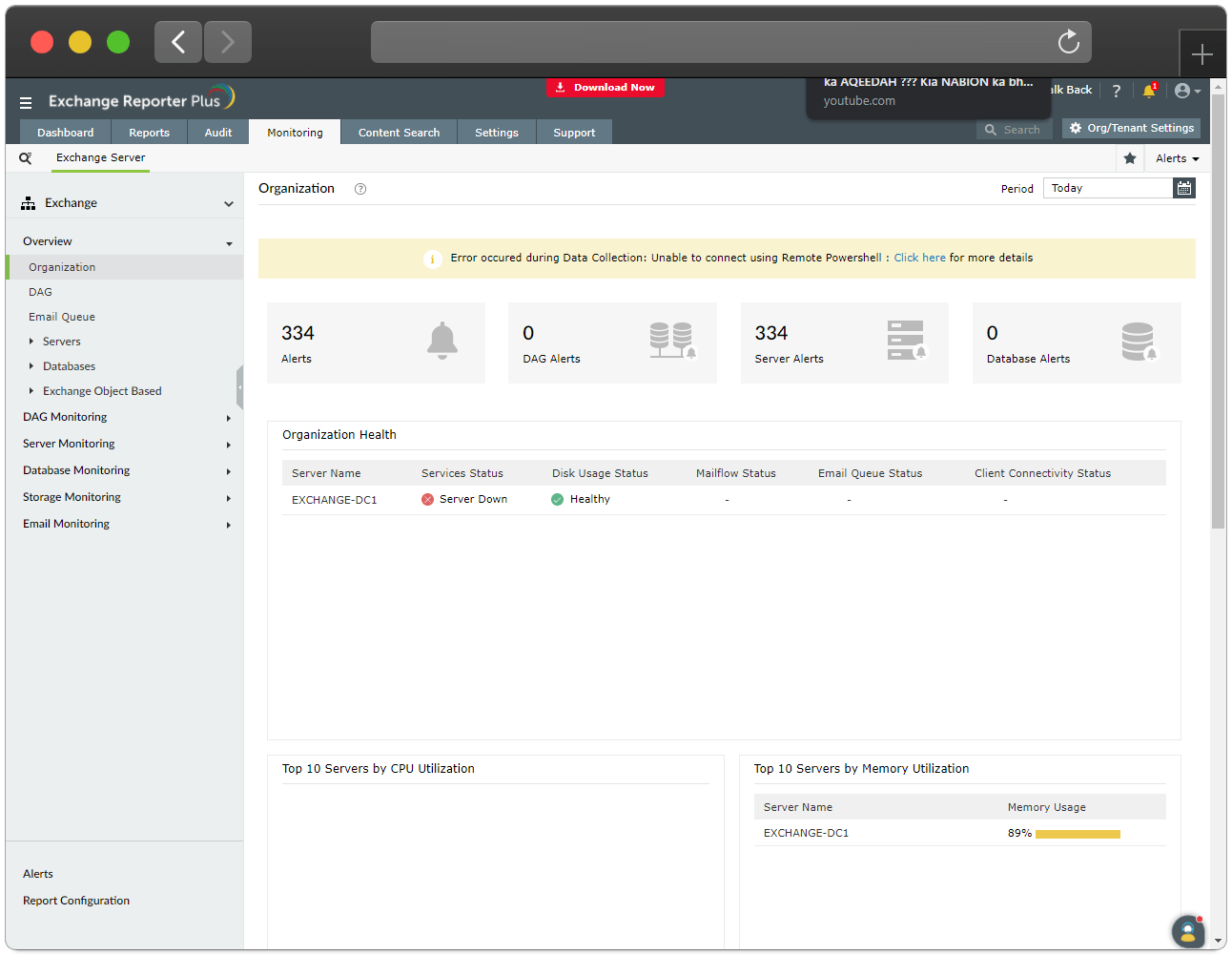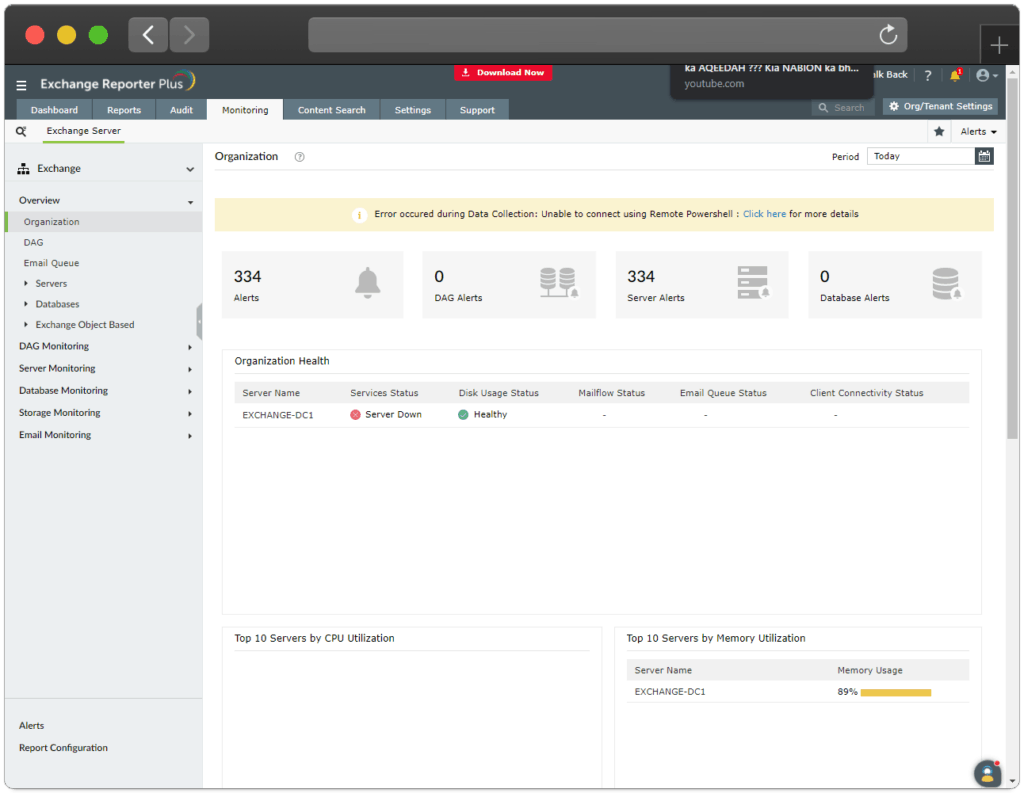 ManageEngine Log 360 Pricing
Log 360 is Starting From:
Features:


Log Management
Log Management for Network Security
Event Log Management
Syslog Management
Event Log Auditing
Etc….
IT Compliance Reports
Be Audit Ready and Stay 100% Compliant
Compliance Audits
PCI Compliance Reports
ISO 27001 Compliance Reports
Etc..
Frequently Asked Questions
What is Log360?
Log360 is a comprehensive SIEM solution that integrates log management and AD auditing components into a single dashboard. With this web-based solution you can,
Manage log data: Collect, monitor, analyze, correlate, and archive log data from sources across the network.

Monitor privileged users: Track all activities including logon and logoff activities of privileged users. Get detailed session monitoring reports as well.

Comply to IT mandates: Be 100% compliant to various regulatory mandates including PCI DSS, HIPAA, FISMA, GLBA, ISO 27001, SOX, and more.

Audit AD in real-time: Audit all critical changes to Active Directory objects and get notified via email or SMS in real-time.

Protect confidential data: Monitor and track critical changes including creation, deletion, modification, and more happening to sensitive information on files/folders.

Track GPO and OU changes: Audit critical changes to your AD GPOs and OUs in real-time and get instant alerts.

Perform database auditing: Monitor all database activities, database server logons and logoffs, database server account changes, and more.
How do I check the database being used to store logs in Log360?
Click the ? on the top-right corner in Log360 and click About to know which database is in use.
What are the requirements that are needed for installing Log360?
Hardware requirements
Software requirements
ManageEngine Log360 supports the following Microsoft Windows operating system versions:
Windows 2003
Windows 2008, 2008R2
Windows 2012, 2012R2
Windows XP
Windows Vista
Windows 7,8, and 10
Supported Browsers
ManageEngine Log360 requires one of the following browsers to be installed on the system to access the Log360 web client.
Internet Explorer 10 and above
Firefox
Chrome
Safari 5 and above
I have already deployed ADAudit Plus in my environment. Why should I get Log360 now?
Your ADAudit Plus deployment would've simplified your Active Directory monitoring and auditing challenges. However, when it comes to securing the entire organization's network, you need a complimentary solution that can manage, monitor, and audit other aspects of your network.
You need to go for Log360 as it brings both ADAudit Plus and the comprehensive log management solution viz., EventLog Analyzer together in a single console.
The EventLog Analyzer component complements the functionality of ADAudit Plus and also helps you to continuously monitor the entire network including network devices, Linux/Unix servers, IBM AS400 servers, applications, databases, Hyper Vs, and cloud environments such as Amazon AWS EC2 instances.
If I update Log360, would it update all the individual components in Log360?
No, you need to update the individual components separately with their respective service packs.
How do I install Log360?
Being the Swiss partner of ManageEngine, Kidan is responsible for aiding with professional services, such as installing, implementing, configuring, training, and supporting the company to ensure an effective on-boarding of Log360.
To make it even better, Kidan even provides advice on top of it all!
Get in touch with us to know more.
Want to continue the
conversation?
Thank you for your interest in ManageEngine's Log360 solution. Please fill out the form below to ask a question or request assistance.