An exclusive solution to fortify Office 365 environments.
M365 Security Plus is an exclusive security solution that fortifies and protects Microsoft 365 environments. It provides an exhaustive list of audit reports to monitor various user and admin activities. It helps the user stay on top of service outages around the clock, monitoring the health and performance of Microsoft 365 services.
The user can also configure custom alert profiles and receive instant email alerts for critical events and security breaches indicators. Advanced security features like mailbox content search and threat analysis help maintain Microsoft 365 setup's security posture.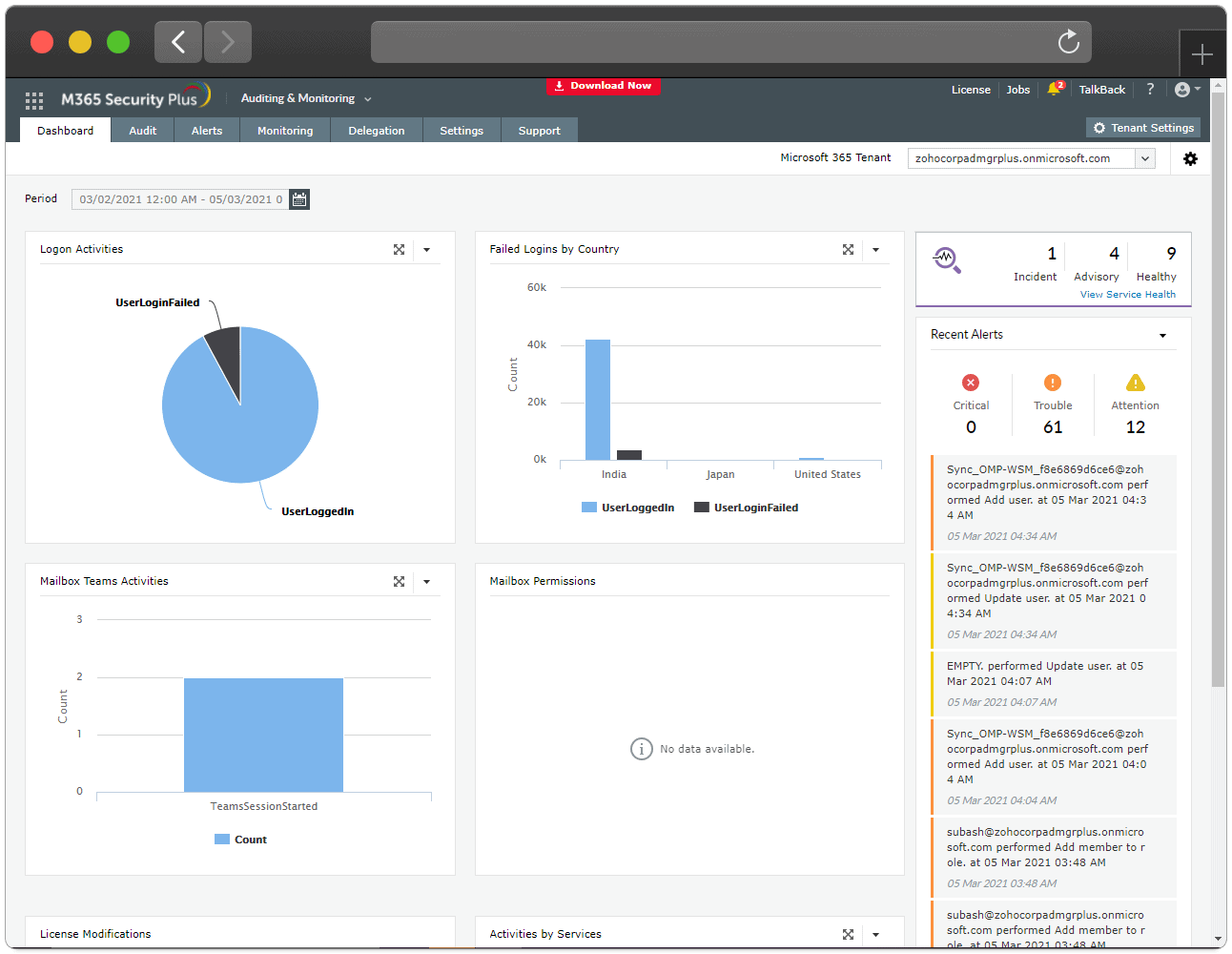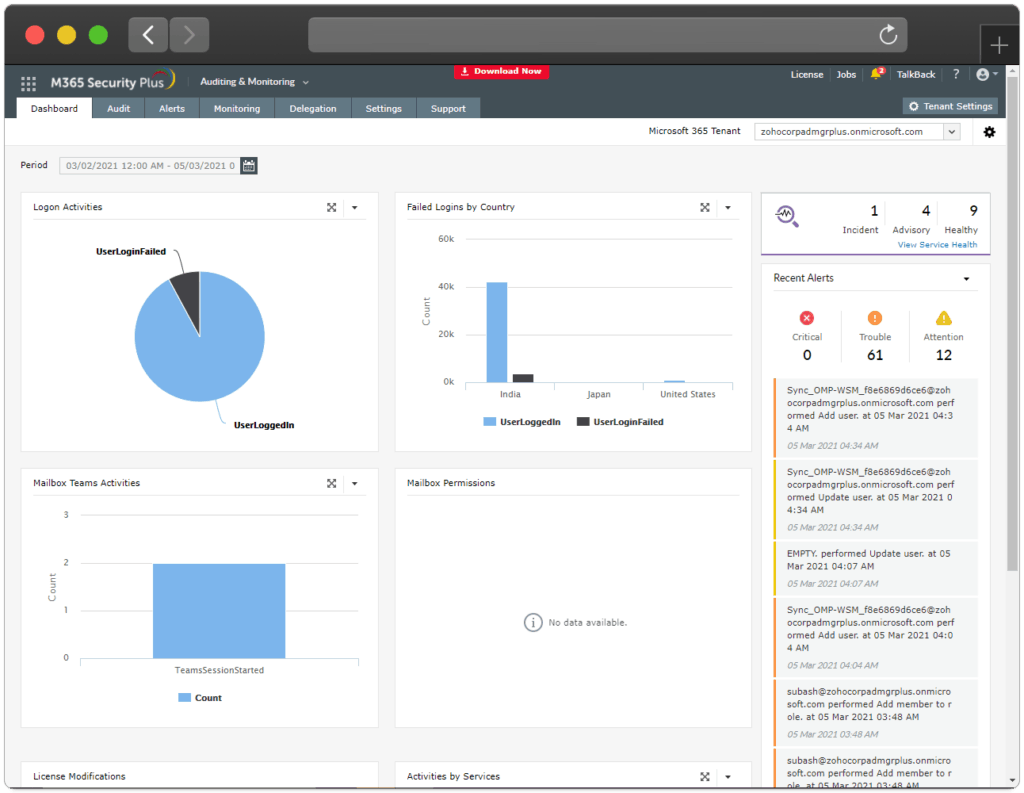 M365 Security Plus Offering
An exclusive solution to strengthen Office 365 workplaces by effective Security Management
Advanced auditing and alerting
M365 Security Plus Track even the most granular user activities in Microsoft 365 environment and receive instant notification about critical activities and changes via email.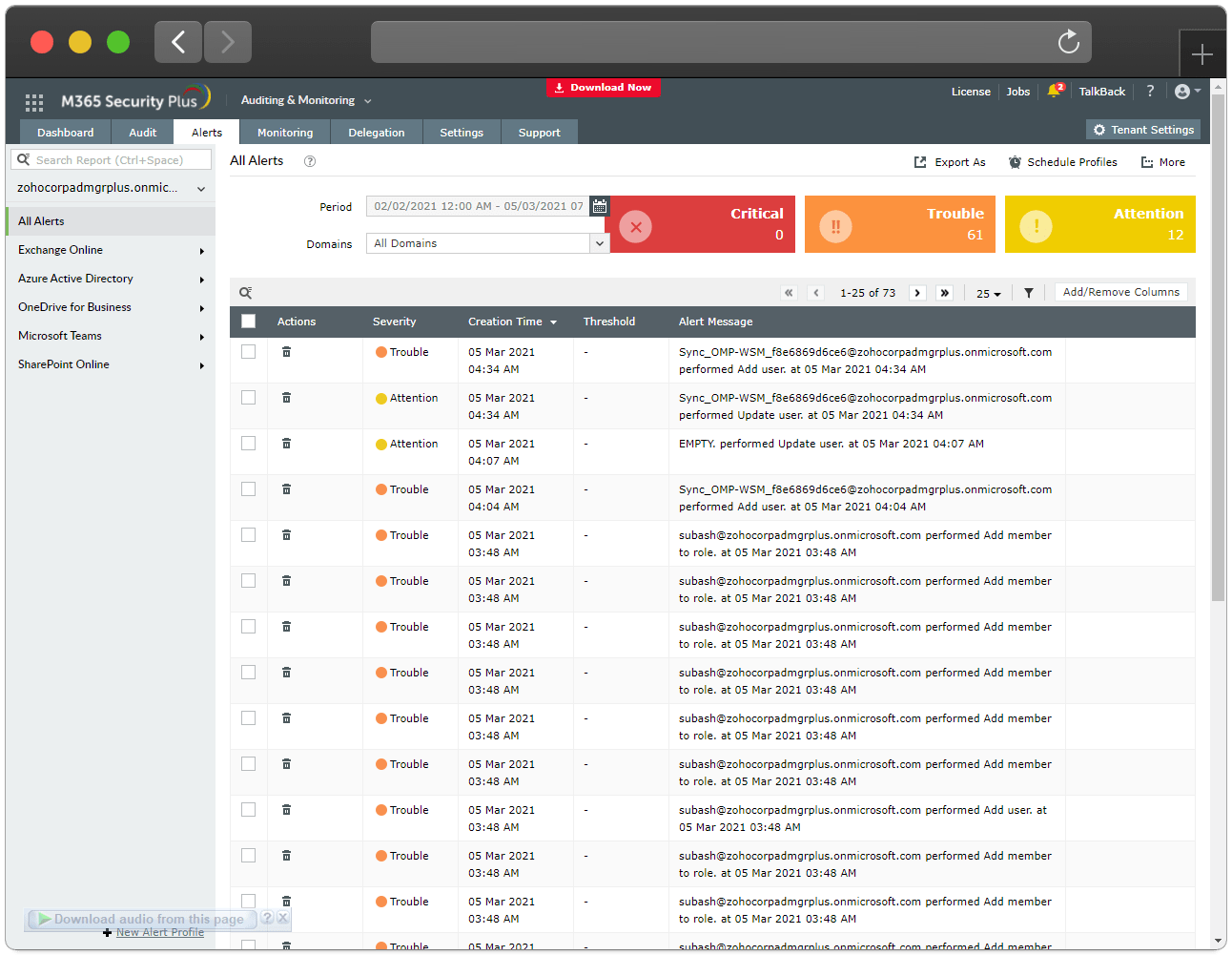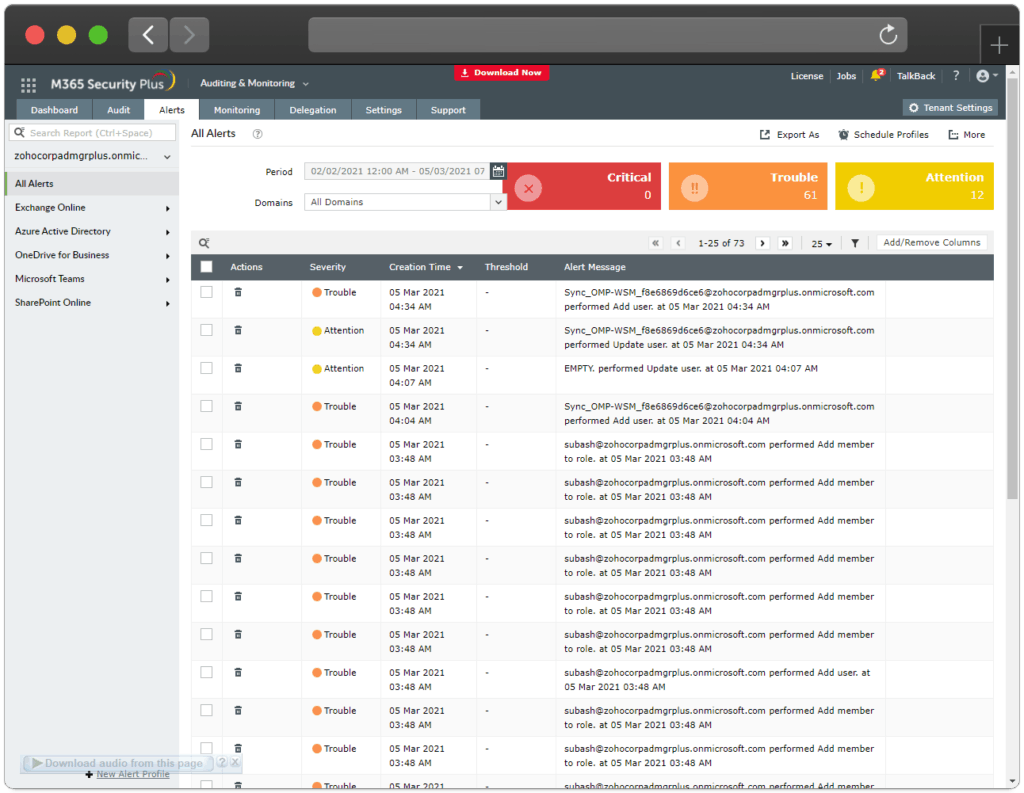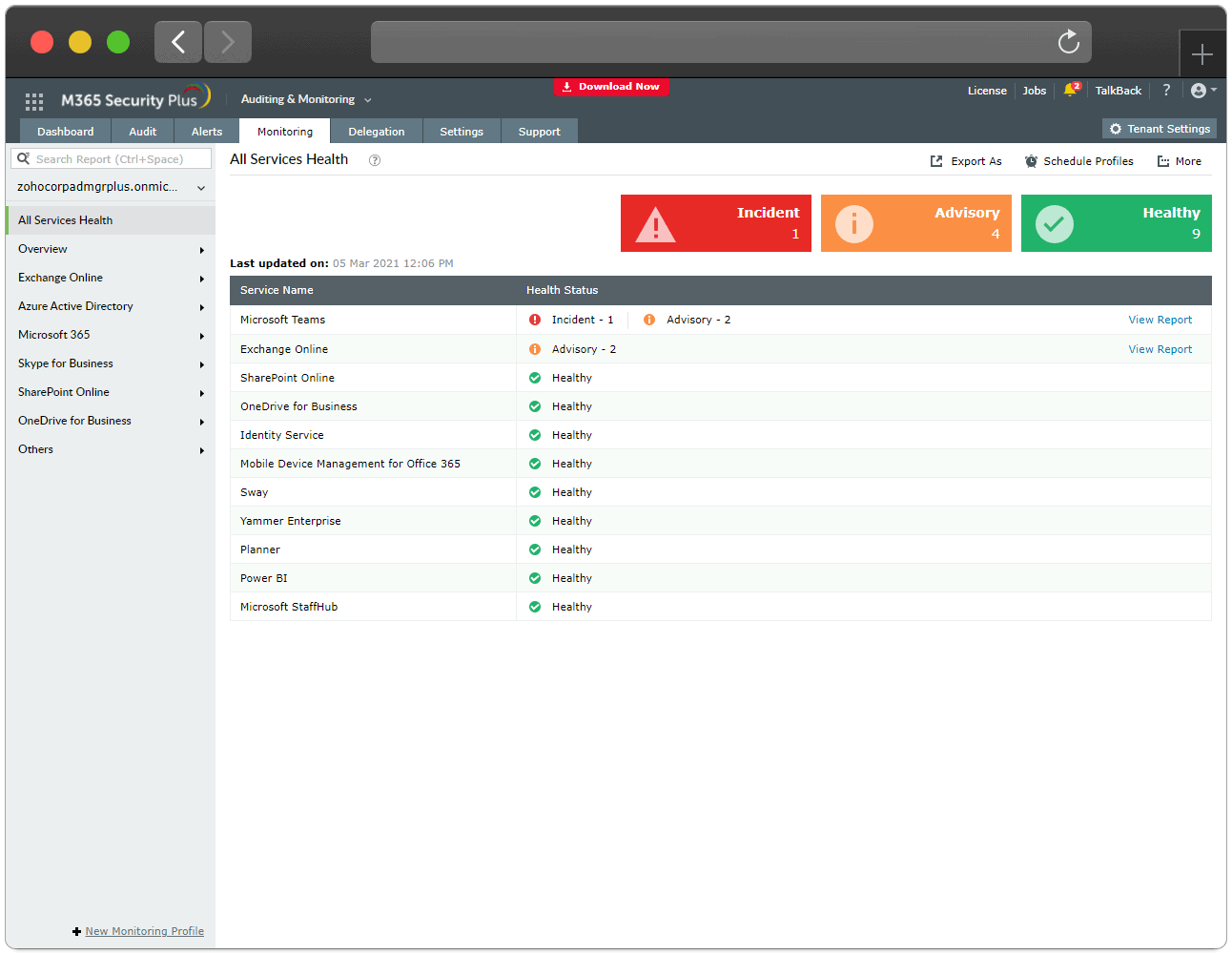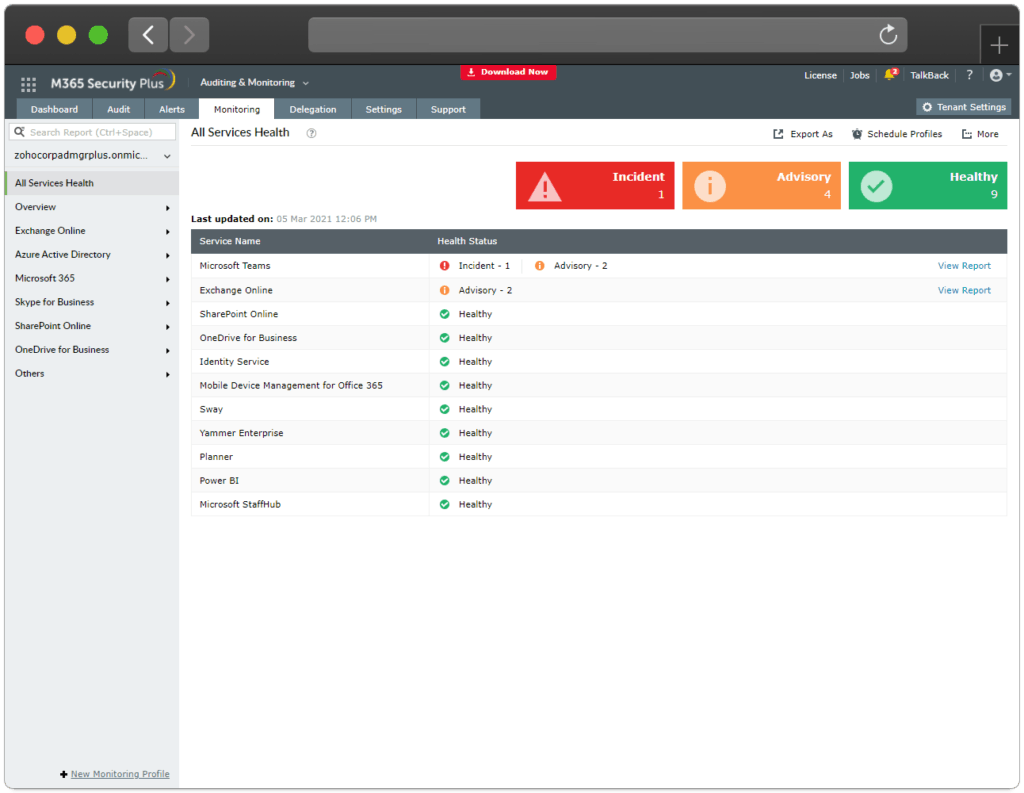 Real-time monitoring
M365 Security Plus monitors the health and performance of Microsoft 365 features and endpoints around the clock, and receives instant email notifications upon service outages.
Microsoft 365 content search
M365 Security Plus search for emails with personally identifiable information (PII), insider information, and malicious content with automated search schedules to ensure email security and compliance.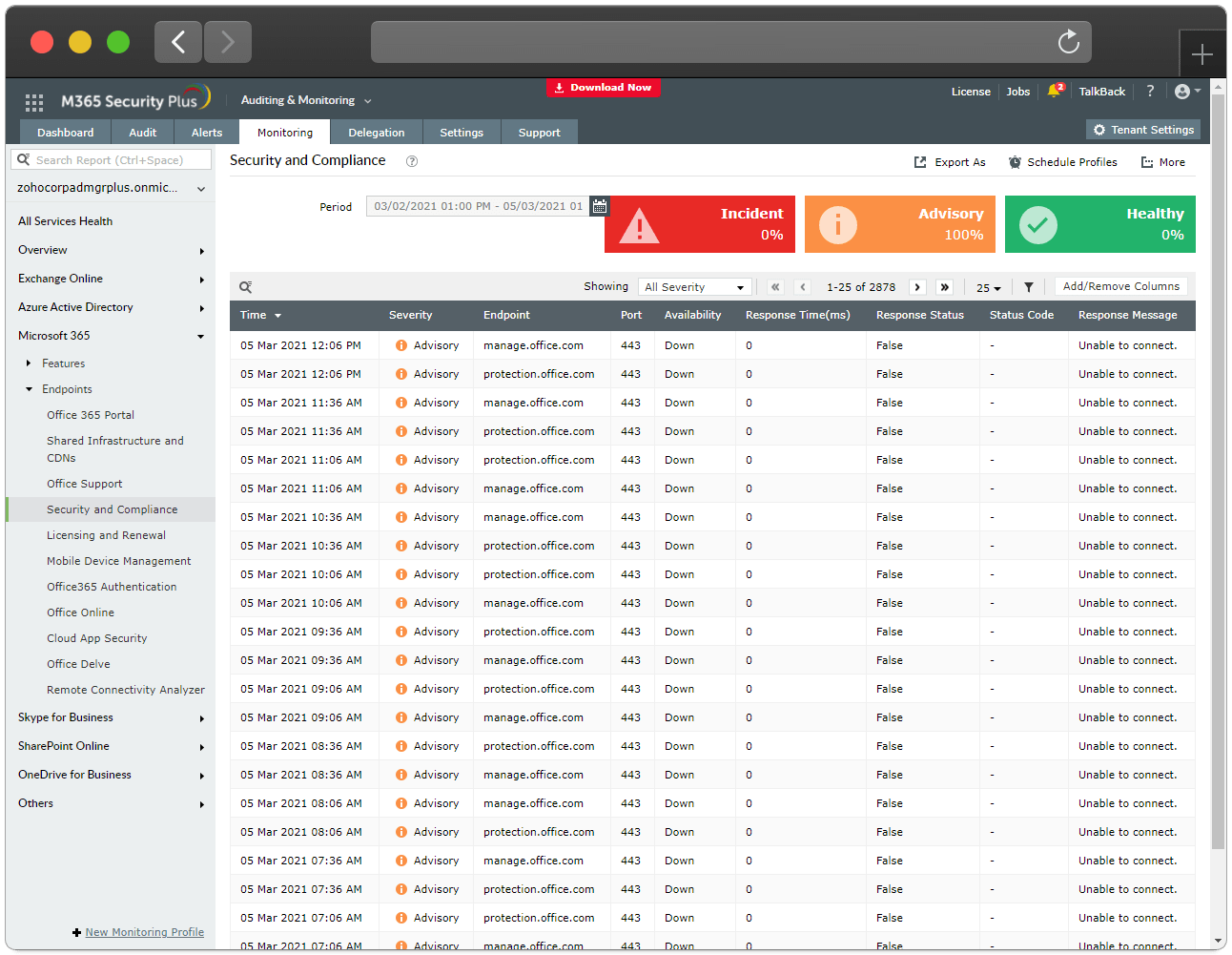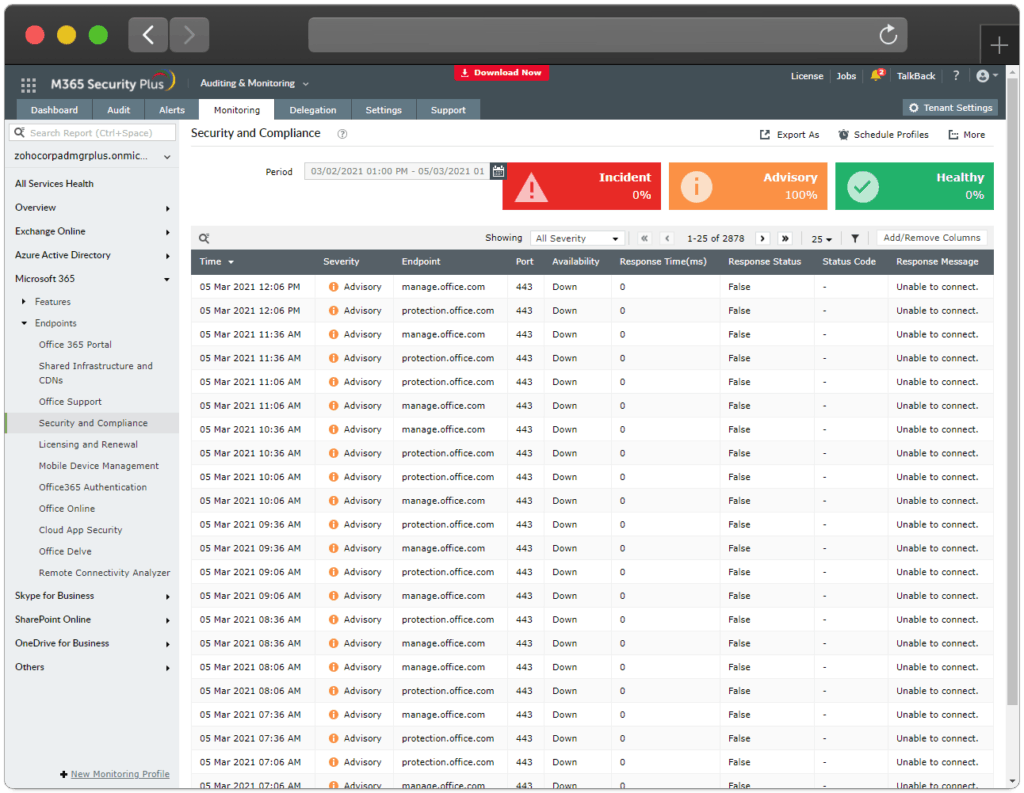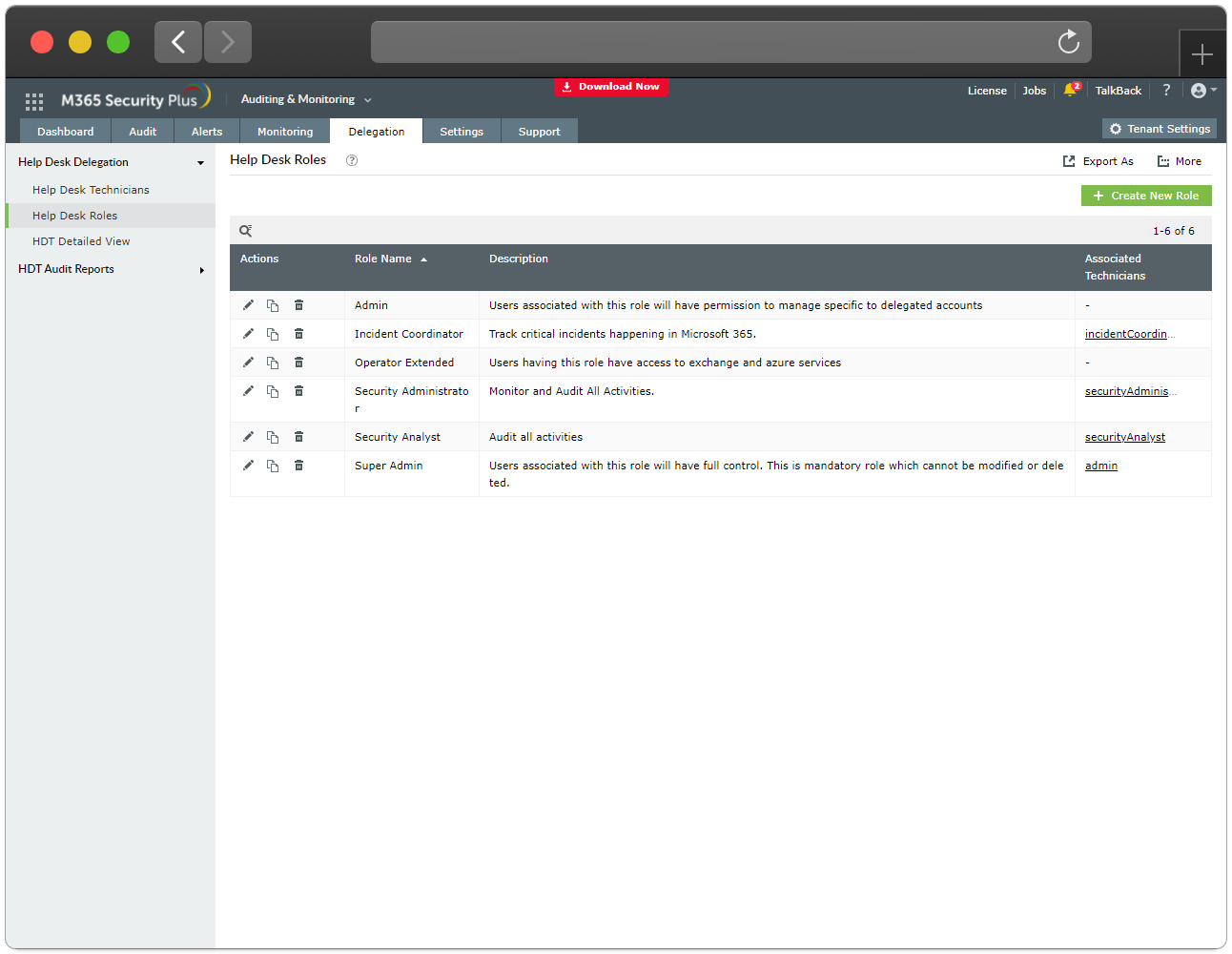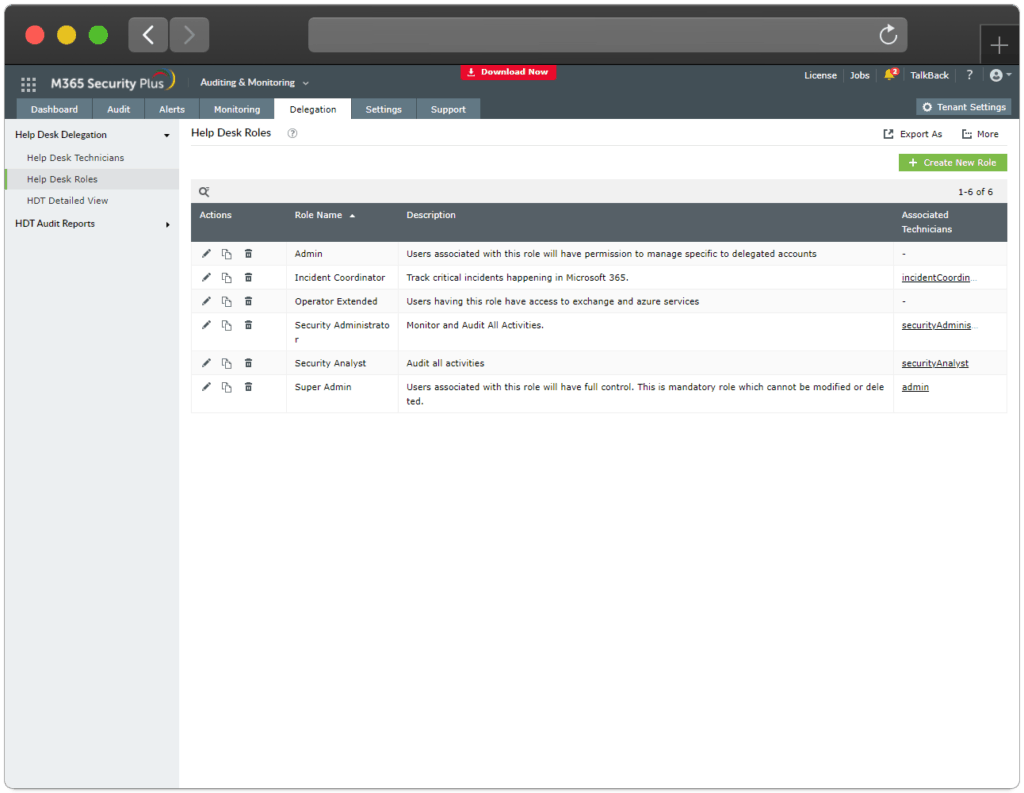 Help desk delegation
M365 Security Plus creates custom roles and delegates them to non-administrative users to reduce the workload of Microsoft 365 admins. Audit admin and technician activities with built-in reports.
ManageEngine M365 Security Plus Pricing
Standard Edition is Starting From:
Main Features:
Granular Auditing
Real-time alerting
24x7 Monitoring
Advanced content Search
Help desk Delegation
Frequently Asked Questions
What is the Purpose of M365 Security Plus Power BI Tools?
With M365 Security Plus, an exclusive Office 365 security app, the user can access and upload Power BI audit files with just a few clicks without any PowerShell scripts. M365 Security Plus offers comprehensive reports that allow tracking virtually all Power BI activities:
Created Dashboard
Viewed Dashboard
Modified Dashboard
Deleted Dashboard
Printed Dashboard
Shared Dashboard
Created Groups
Added Group members
Started Pro-trial Subscriptions
What is the price of M365 Security Plus ?
M365 Security Plus offers convenient pricing for enterprises of all sizes. M365 Security license is XML-based and supplied to you through e-mail. Each M365 Security license includes 1 Help Desk Technician by default.
To know more, visit the pricing details
Which Services M365 Security Plus Supports?
M365 Security Plus Supports:
Exchange Online
Azure Active Directory
SharePoint for Business
OneDrive for Business
Microsoft Stream
Skype for Business
Microsoft Teams
Yammer

 

Sway
What is the difference between Free edition and free Trial version?
Free 30-day Trial
Fully-functional Standard Edition; converts to Free Edition after the evaluation period.
Free Edition
Standard Edition features restricted to only 25 users or mailboxes.
What happens if malware filter policies are disabled?
Spam and malware filter policies are gatekeepers for external information, and they play a major role in security. The sudden disabling of malware filter policies without user input is a clear sign of an attack and needs immediate attention. If an alert is set for this action, an email will be sent to the administrator immediately stating the action's details.
How do I install M365 Security Plus?
Being the Swiss Partner of ManageEngine, Kidan is responsible for aiding with professional services, such as installing, implementing, configuring, training, and supporting the company to ensure an effective on-boarding of M365 Security Plus.
To make it even better, Kidan even provides advice on top of it all!
Get in touch with us to know more.
Want to continue the
conversation?
Thank you for your interest in ManageEngine's M365 Security Plus solution. Please fill out the form below to ask a question or request assistance.