ManageEngine Identity Manager Plus
Cloud-based Secure Single Sign-On Platform
Organization has to use a wide variety of applications to meet its business requirements. Which means there is need to remember a lot of passwords and have to log in to apps multiple times a day, which can be inconvenient and time taking. Administrators also have to ensure security the daunting task of controlling authorized access to these applications.
Identity Manager Plus Cloud is a cloud-based single sign-on service for enterprises that enables users to securely authenticate with multiple applications and websites by using just one set of credentials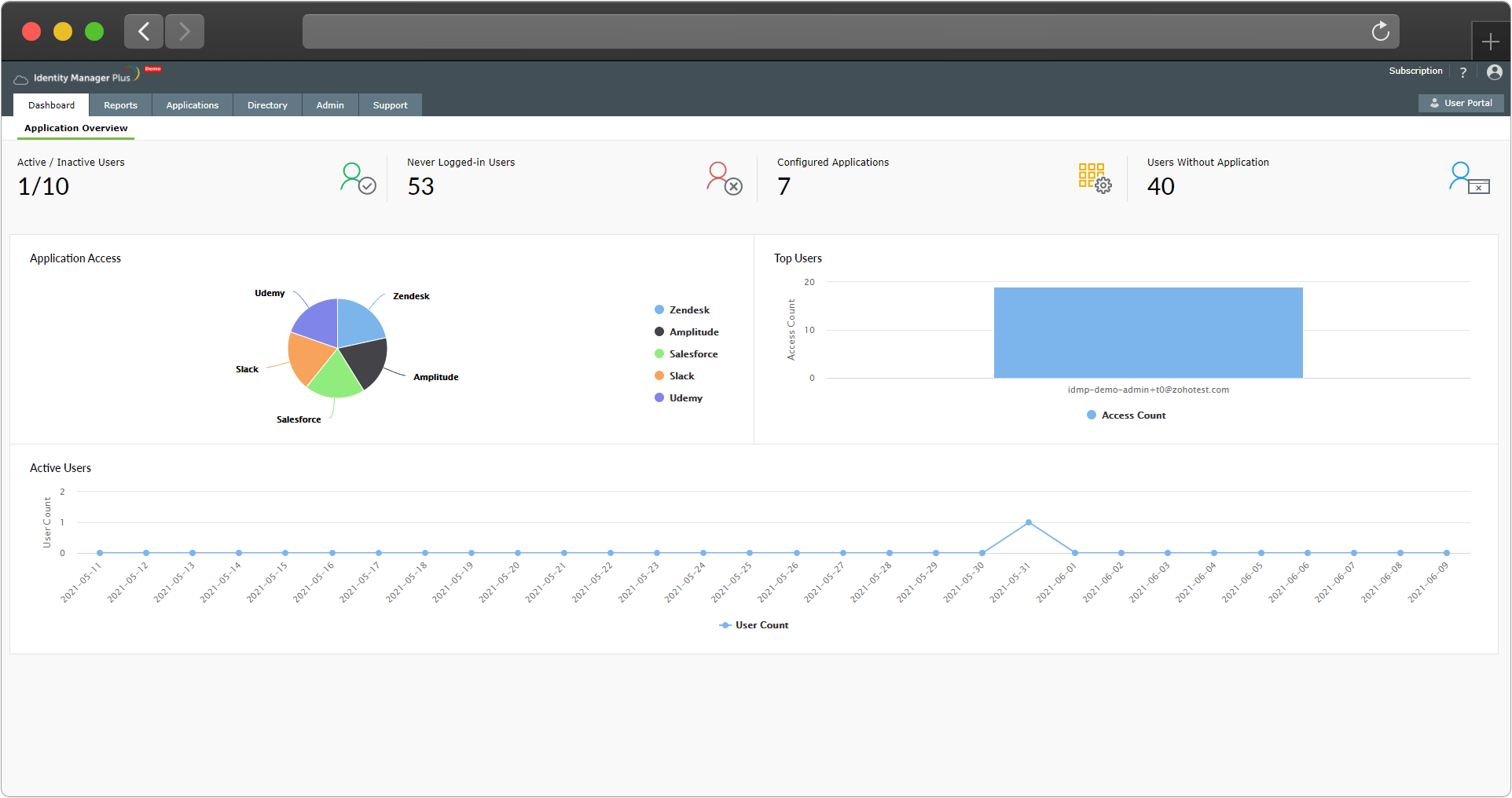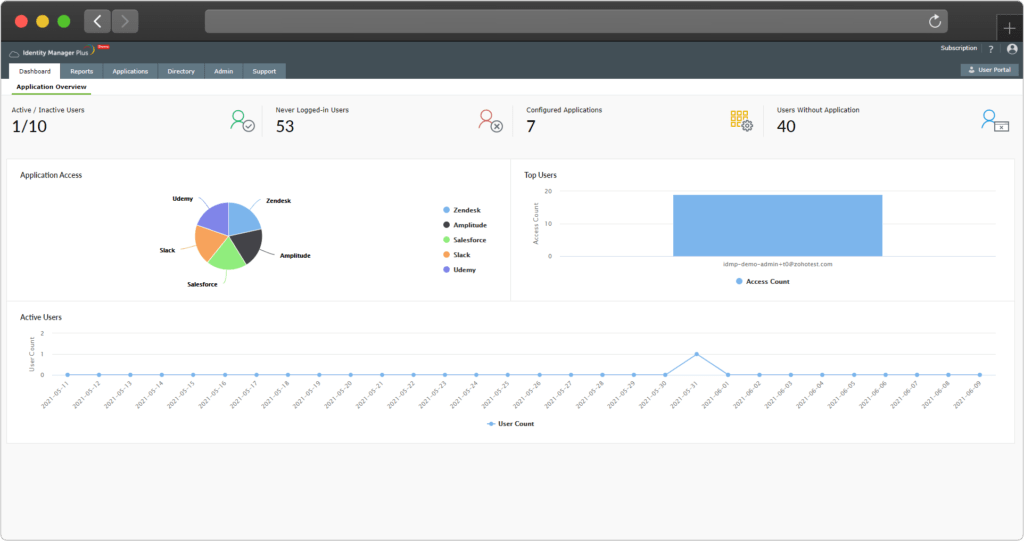 Centralized Access
Centralized and automated credential management for enterprise applications whether they're on-premises or software as a service (SaaS).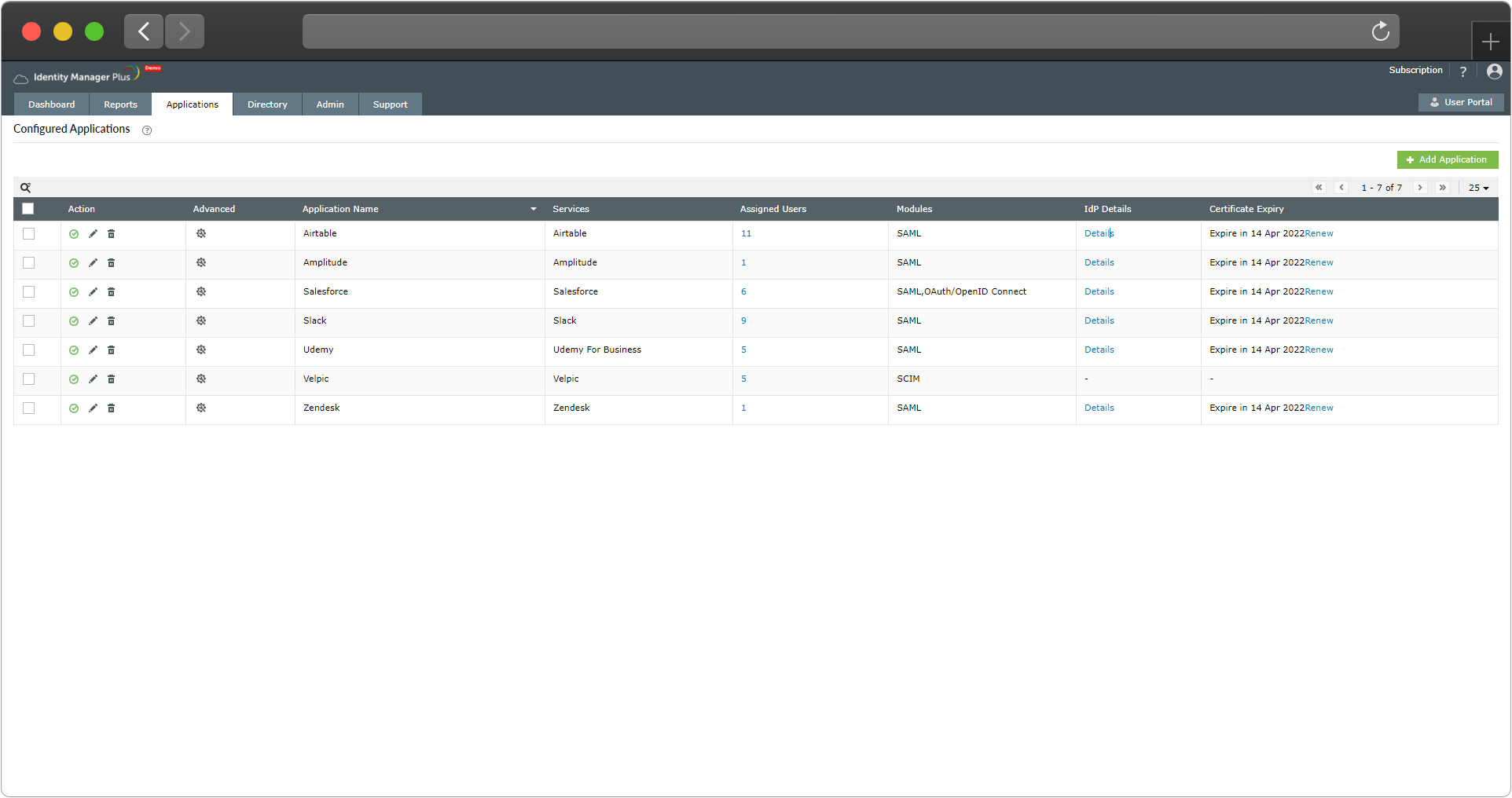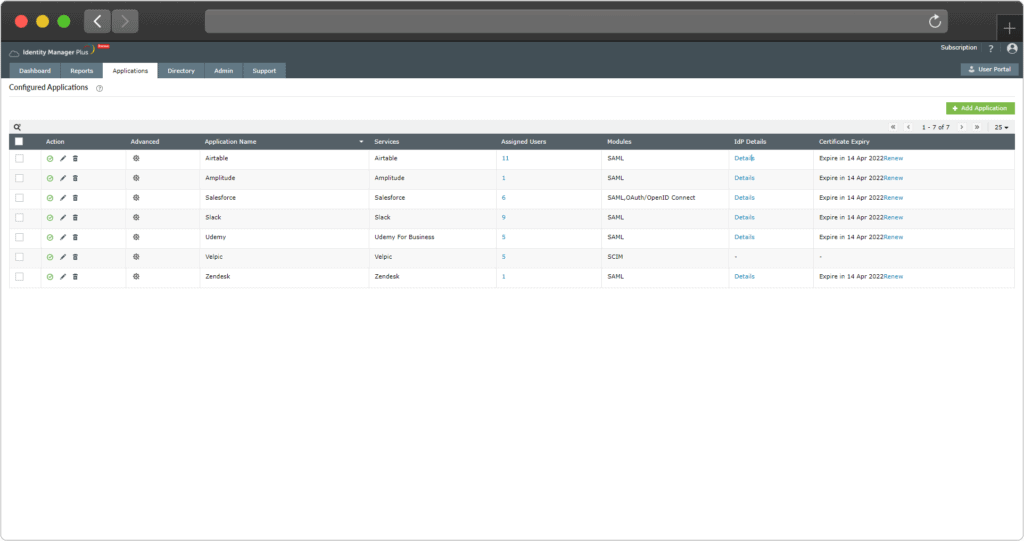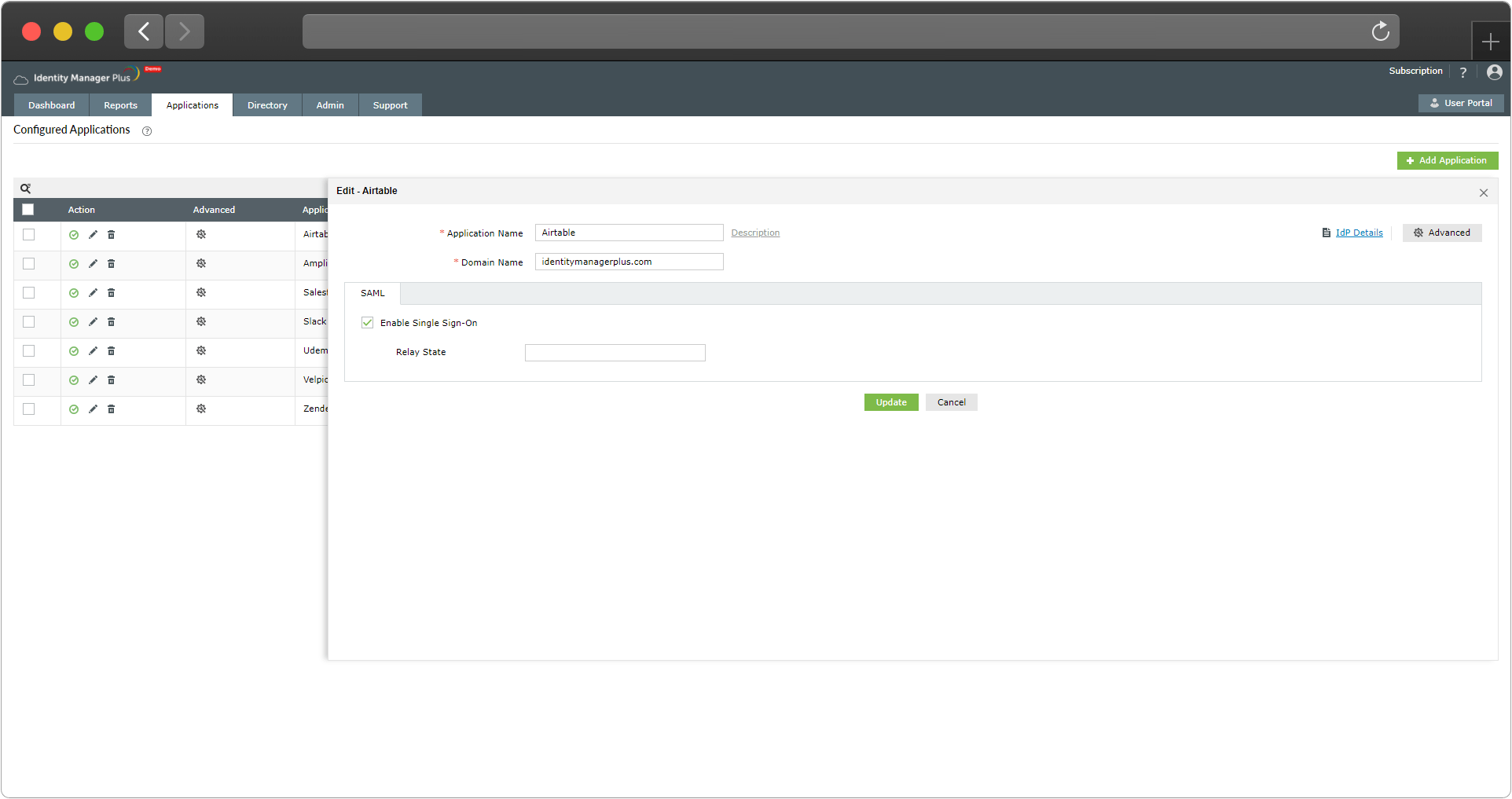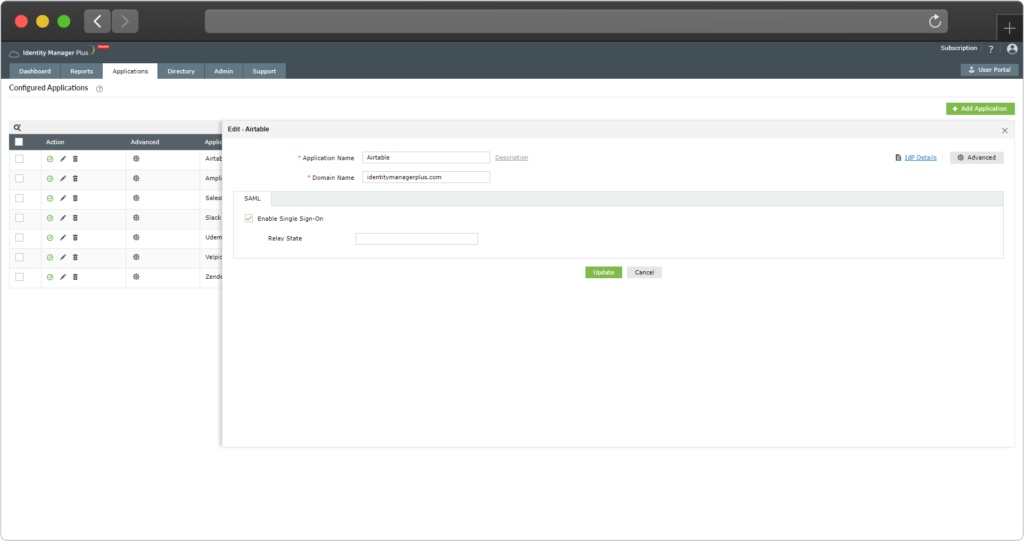 Rapid Provisioning
It supports any application based on SAML, OAuth, or OpenID Connect protocols, including in-house applications.
Leverage Existing Identities
This tool allow users to log in using their existing Active Directory, Microsoft 365, G Suite, or Zoho credentials.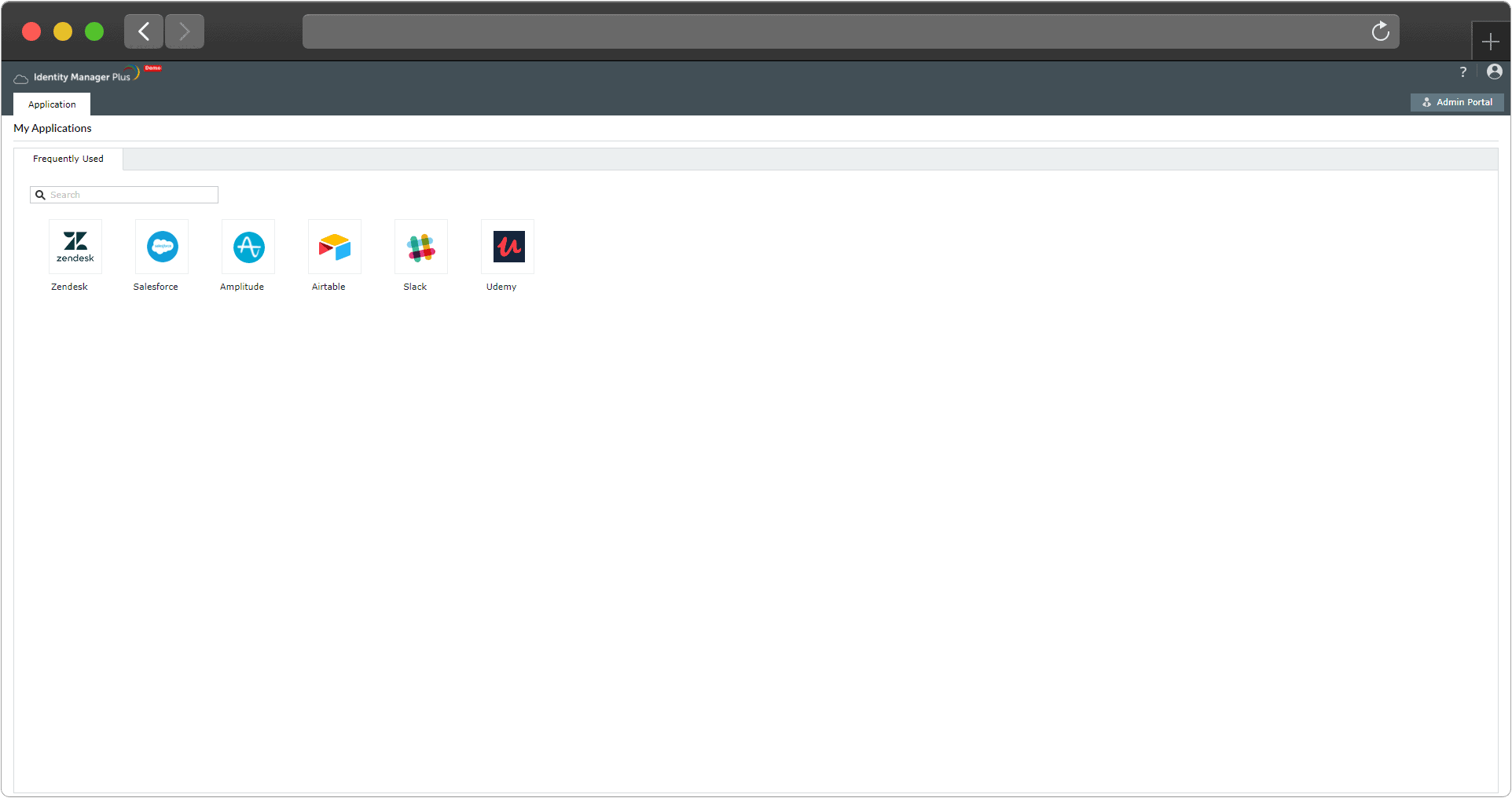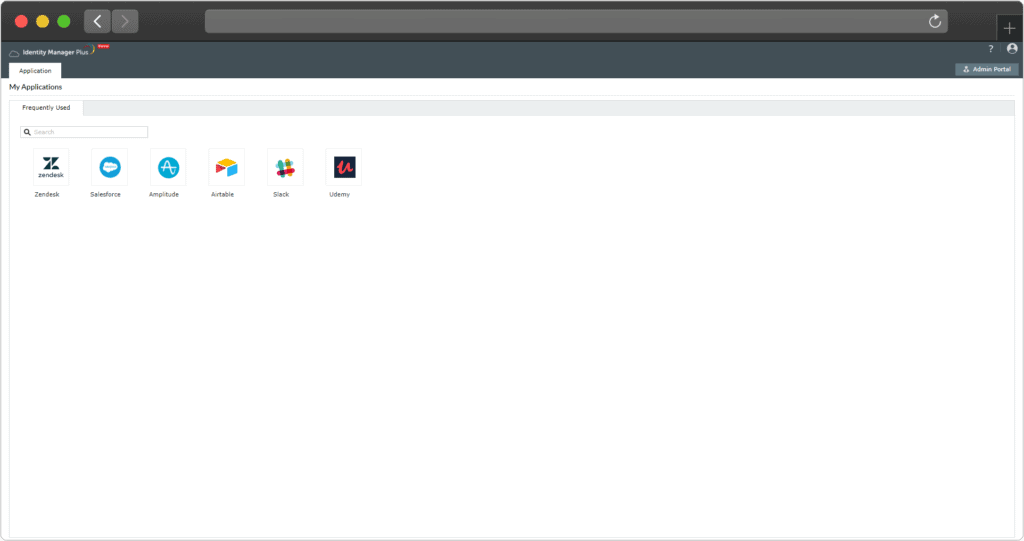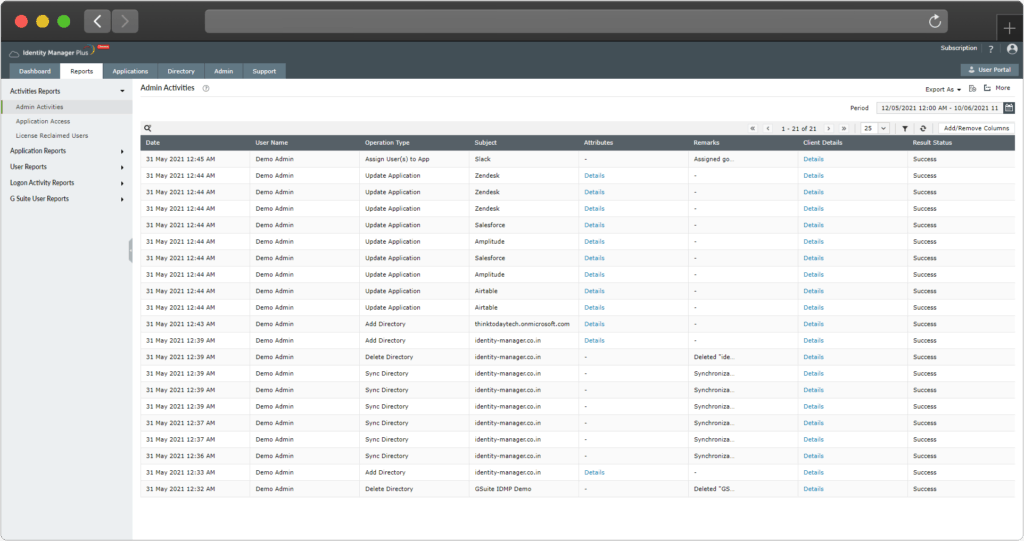 Audit Application Usage and Access
Administrator can enable and disable user access to multiple systems, platforms, apps, and other resources.
Easy User Management
Add or remove multiple users, and grant or revoke their access to applications in a single click.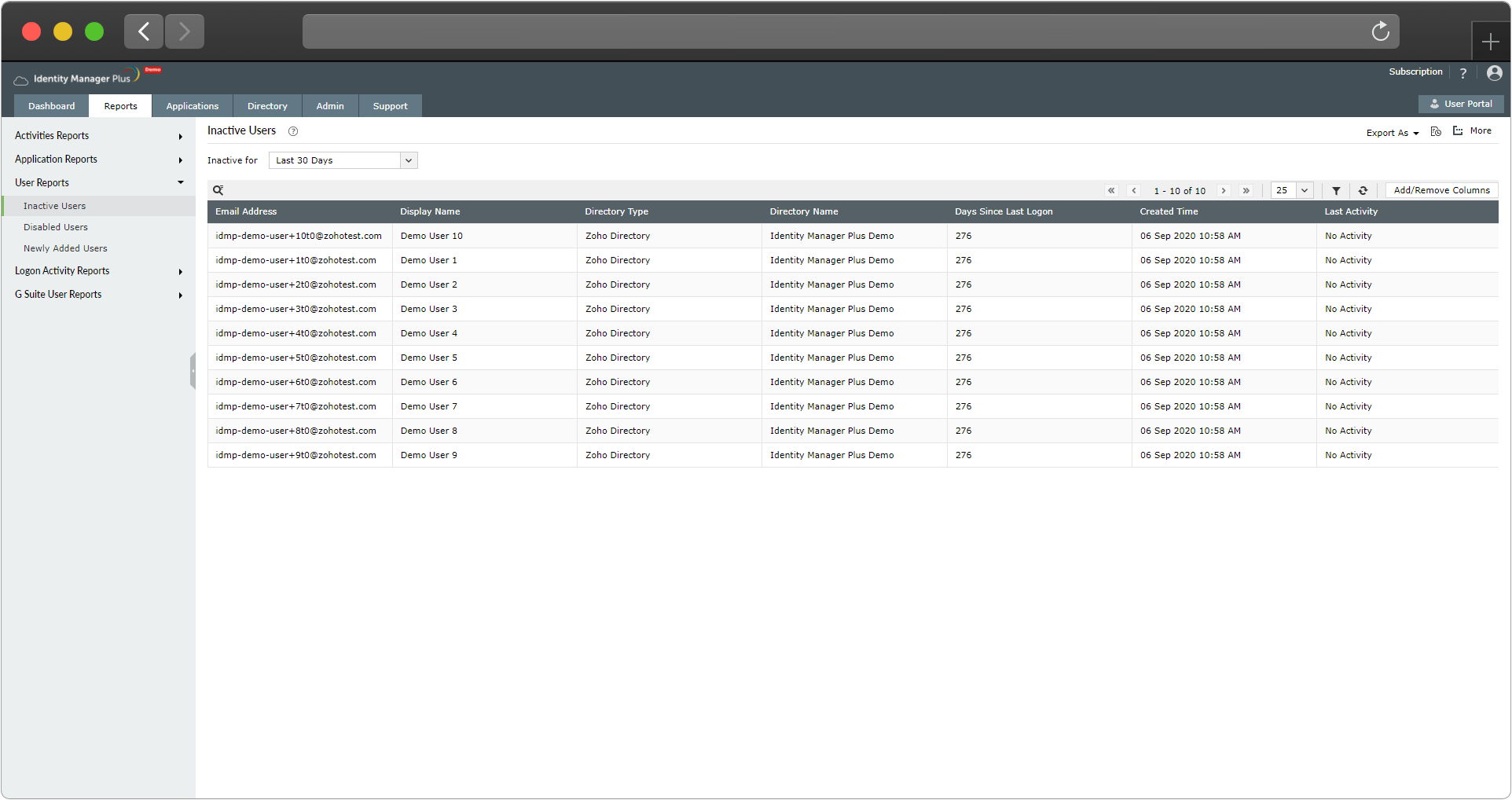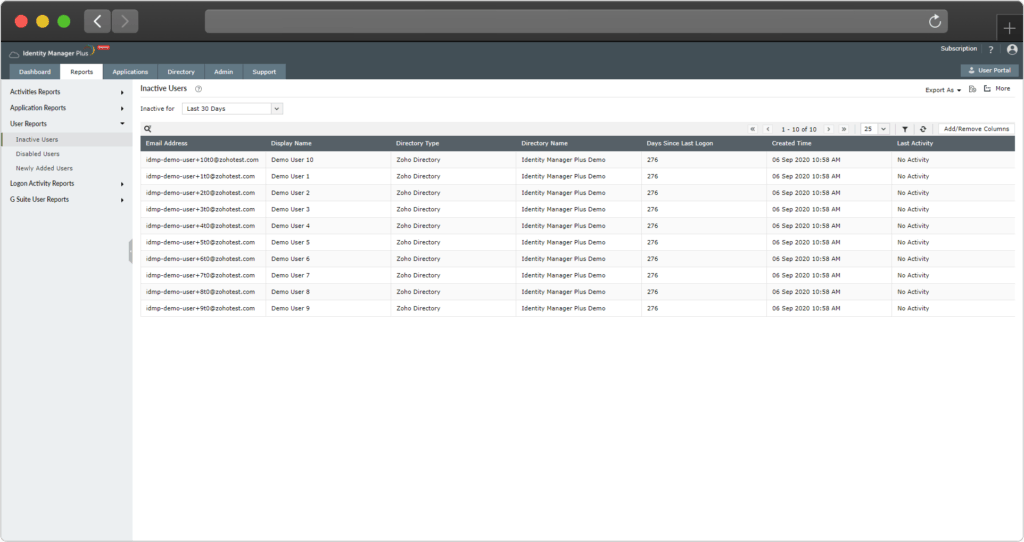 Frequently Asked Questions
Lorem Ispem
Identity Manager Plus is a cloud-based, single sign-on solution for enterprises that provides users secure, one-click access to business applications running in the cloud and on premises.
Which directories are supported by Identity Manager Plus ?
Identity Manager Plus provides out-of-the-box integrations with the following directories and applications:
Azure Active Directory (AD)
G Suite Directory
Zoho Directory
Slack
Salesforce
Zendesk
Can I import other Directories?
You can also import users from other directories or systems, including on-premises AD manually. This makes it easy to provide users with access to the applications they need.
Which applications are supported by Identity Manager Plus?
Identity Manager Plus supports any application—cloud-based or on-premises—that is SAML, OAuth, or OpenID Connect-enabled. If you have a custom application that supports any of these protocols, it can be configured for SSO in Identity Manager Plus.
How do I install Identity Manager Plus?
Being the Swiss Partner of ManageEngine, Kidan is responsible for aiding with professional services, such as installing, implementing, configuring, training, and supporting the company to ensure an effective on-boarding of Identity Manager Plus.
To make it even better, Kidan even provides advice on top of it all!
Get in touch with us to know more.
Want to continue the conversation?
Thank you for your interest in ManageEngine's Identity Manager Plus solution. Please fill out the form below to ask a question or request assistance.