ManageEngine Remote Access Plus
Easy Troubleshooting of Remote Endpoints
Remote Access Plus is an Enterprise Remote access software that allow administrator to seamlessly connect to and interact with remote workstations in another location via an internal network or the internet. Remote desktop software is helpful for things like collaborative work, technical support, and demonstrations.
With Remote Access Plus, users can utilize remote support and access to troubleshoot computers, provide updates, and manage machines. Users can also conduct online seminars and presentations using remote meetings.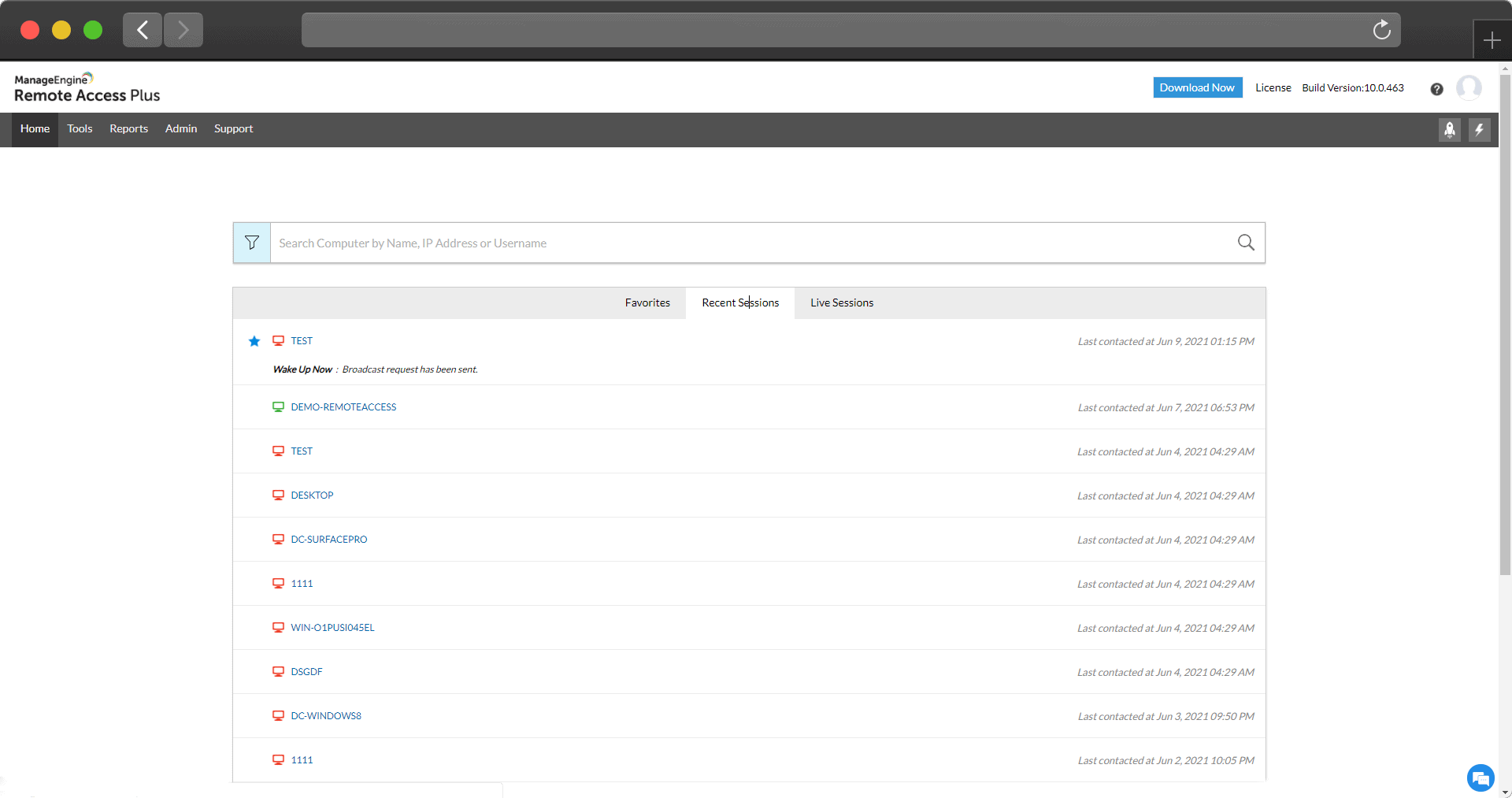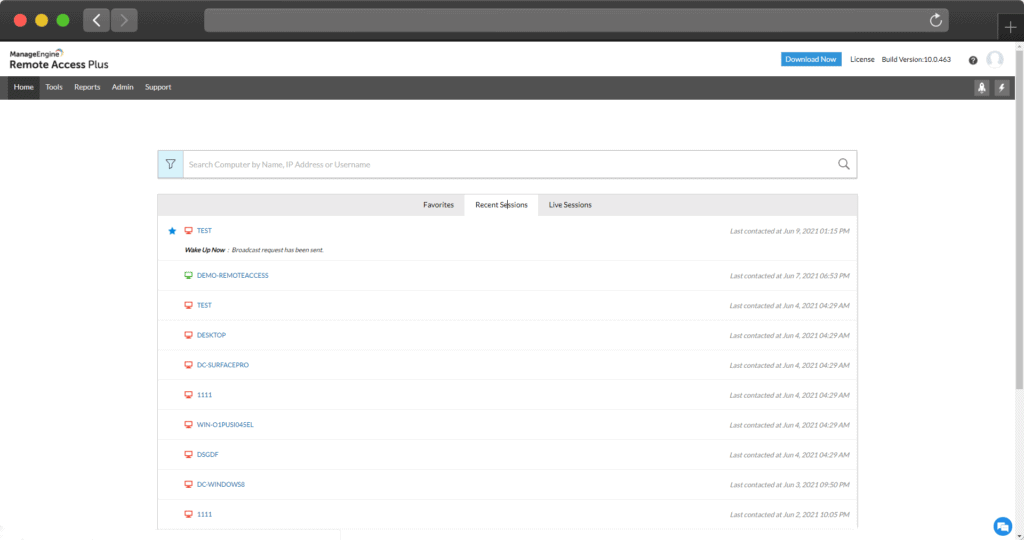 Remote Access Plus Features
Advanced Remote Control
Support all computers connected to corporate network in a go. Remote Access desktop management software to support Windows, MAC and Linux and has many more outstanding features.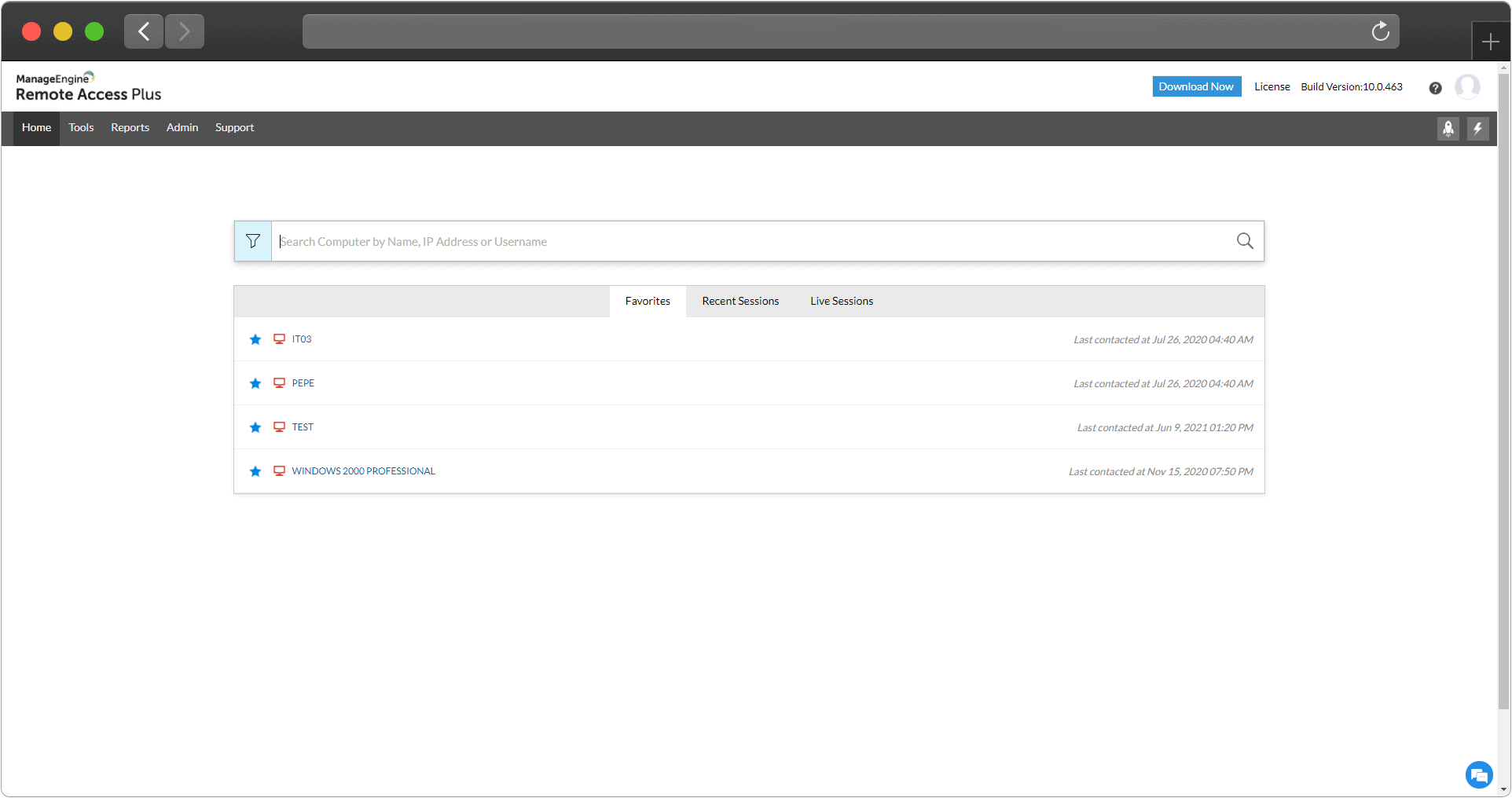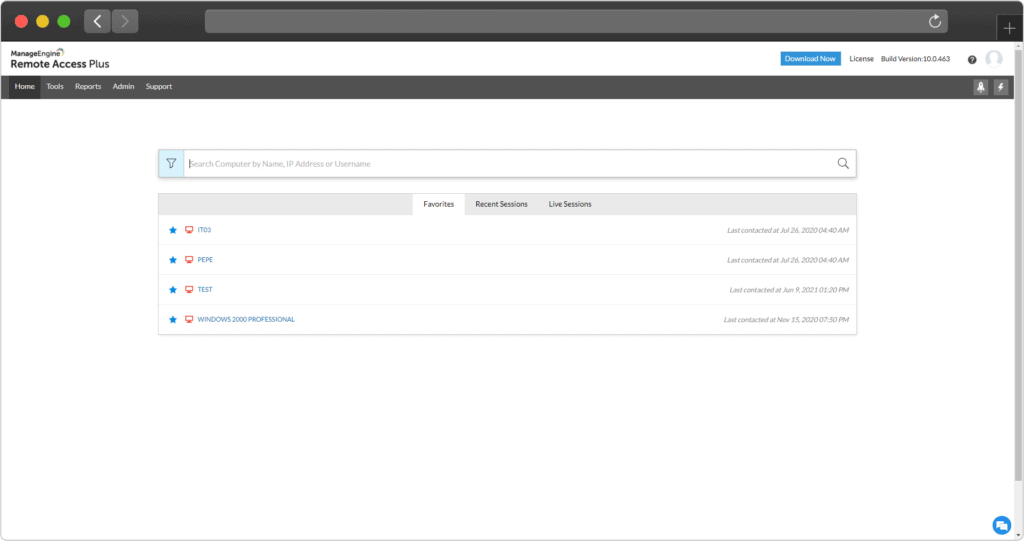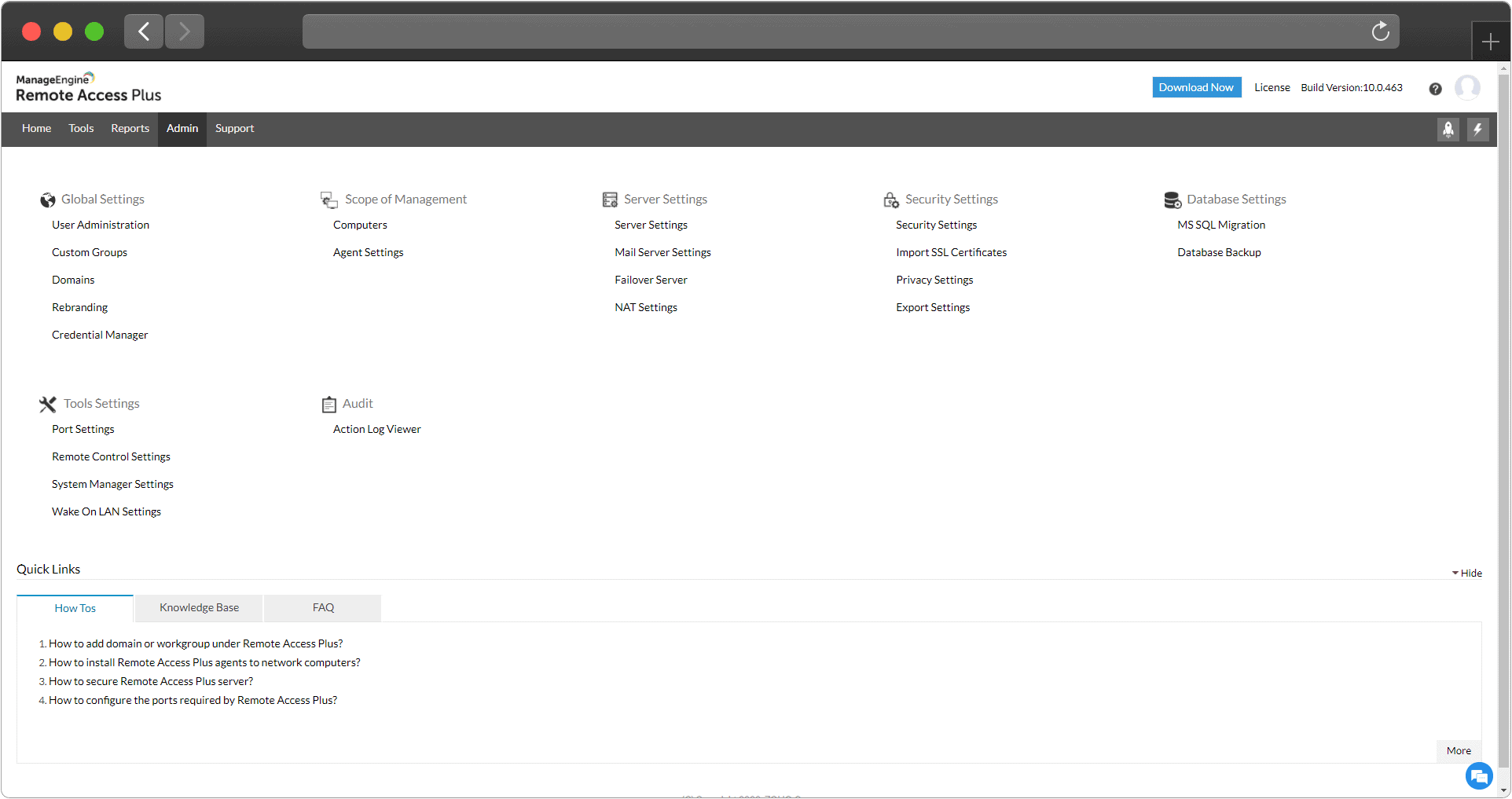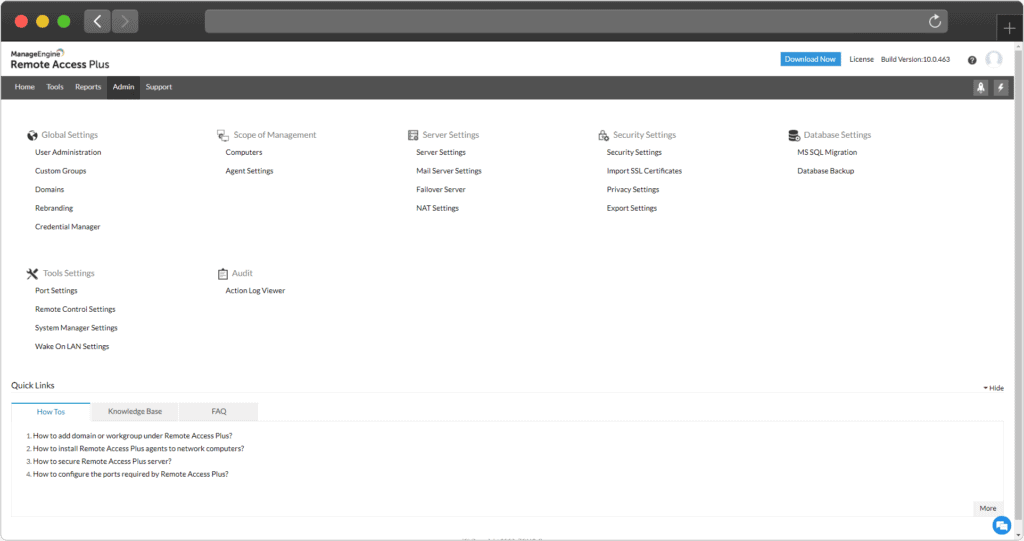 System Management
A handy tools to solve remote problems quickly. Remotely manage processes and services, access the command prompt, register, manage users, files, shares, printers and more.
Voice and Video Chat
Easy interaction with technicians and users. Remotely assist any technician or user in each troubleshooting step by Voice, video or text.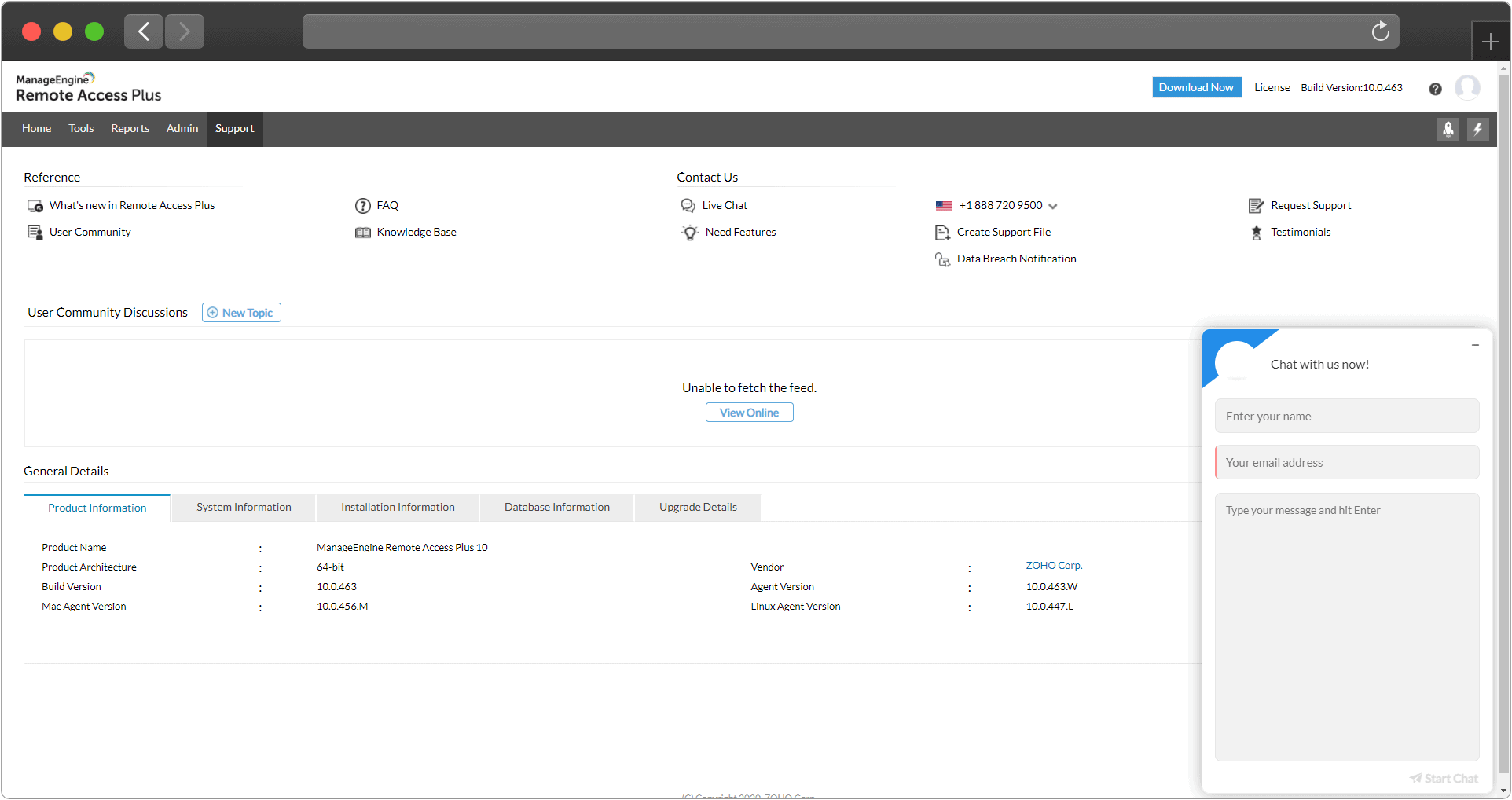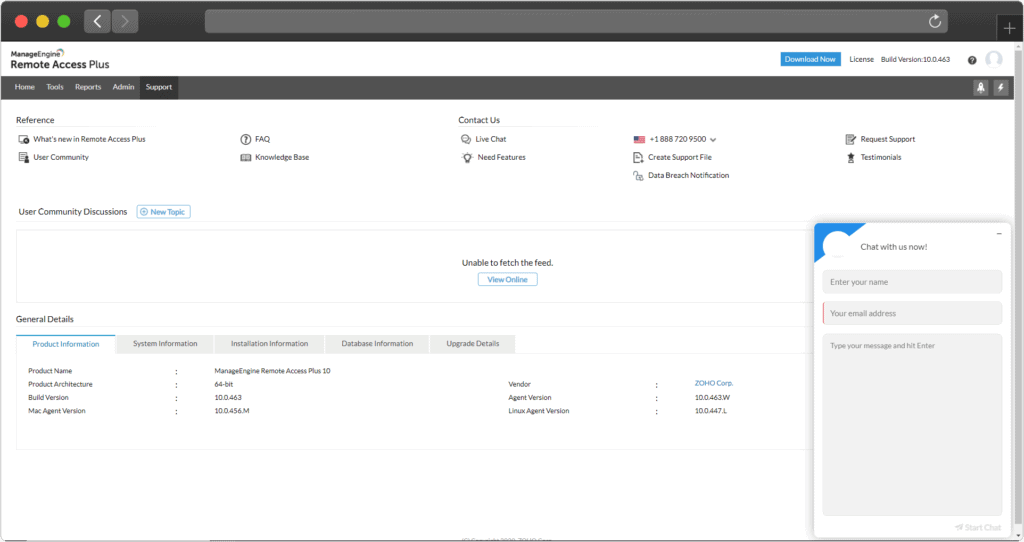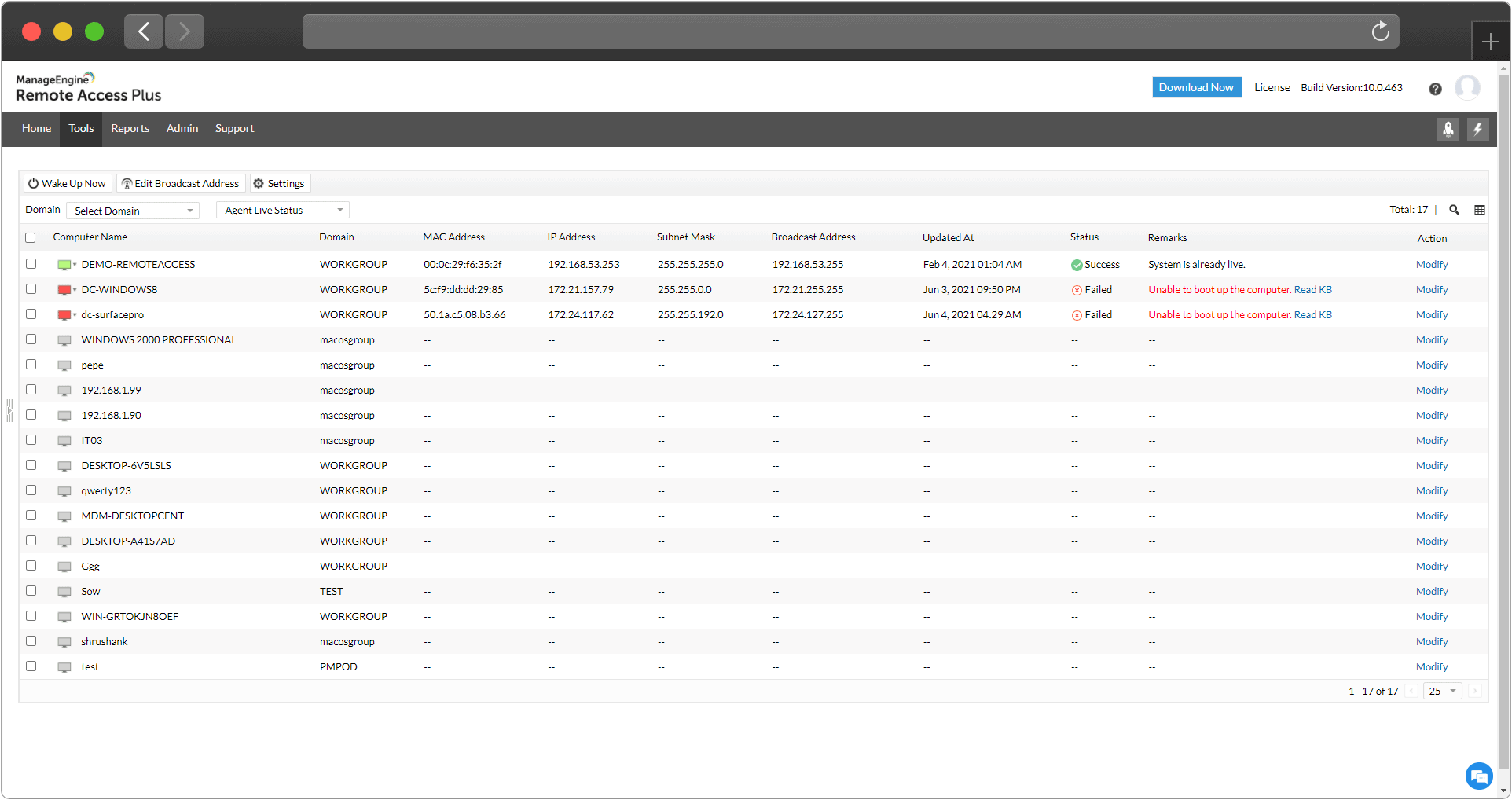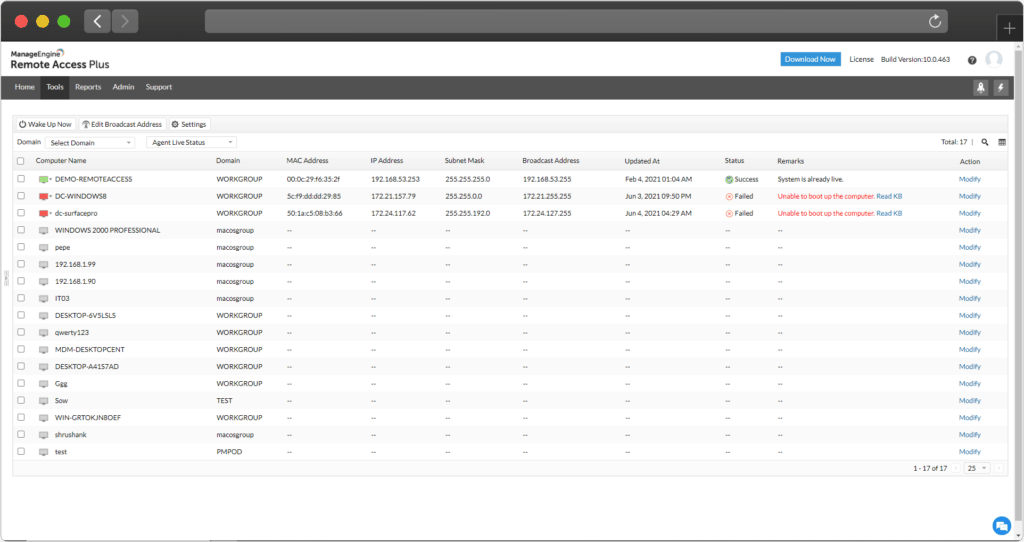 Wake on LAN
Access the remote desktop immediately. Get detailed branch status and boot remote desktops on demand, individually or in bulk with just in a single click.
Shutdown the Computer Remotely
A smart tool that minimizes operating costs. Establish connections with computers with no active users and remotely shut them down, secure or put them to sleep, individually or in bulk.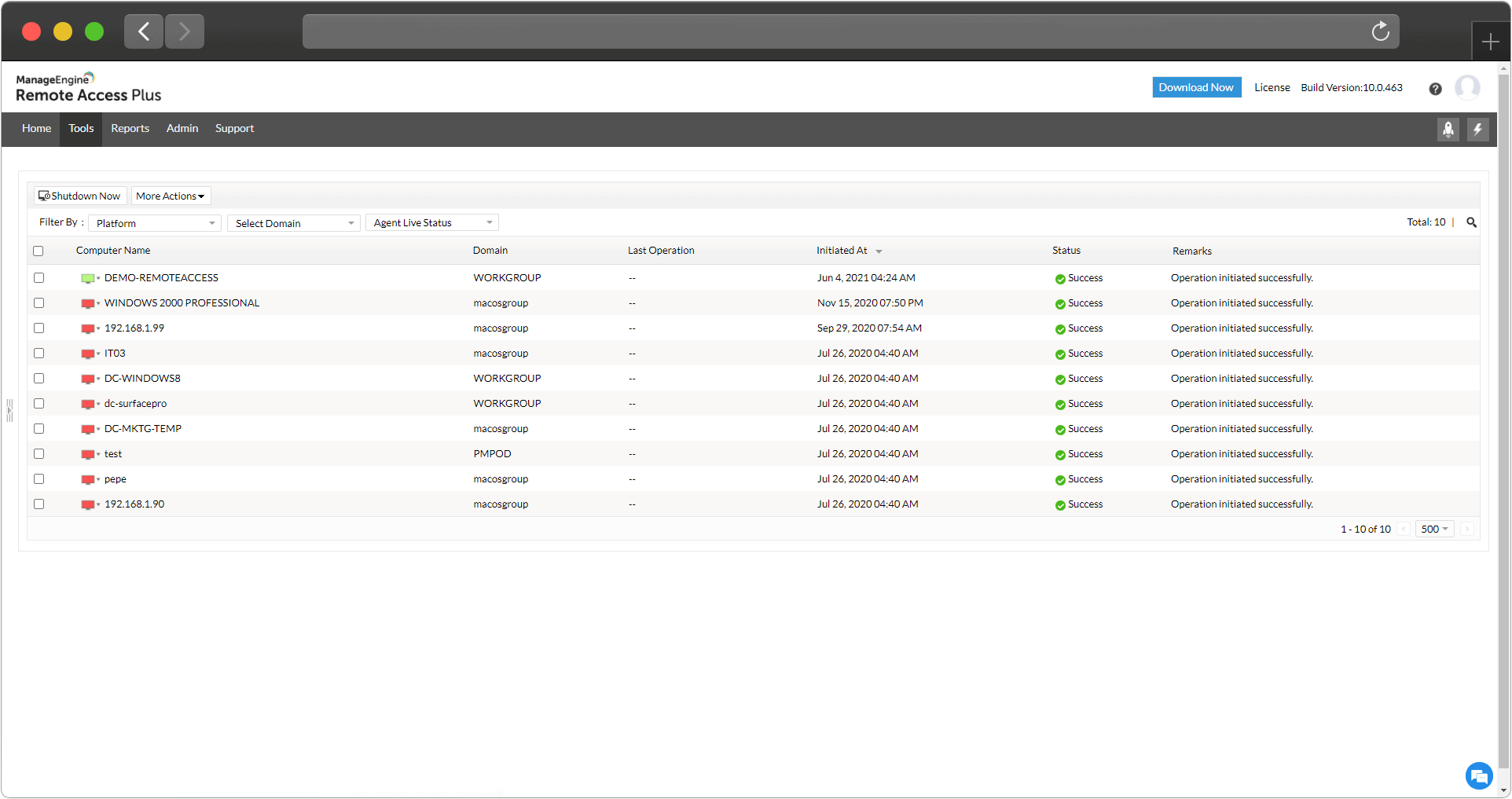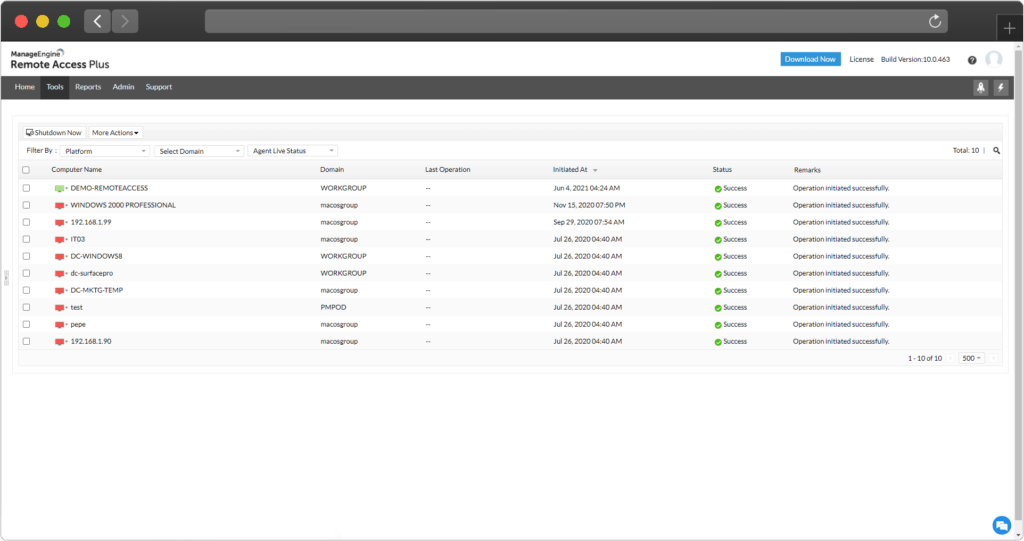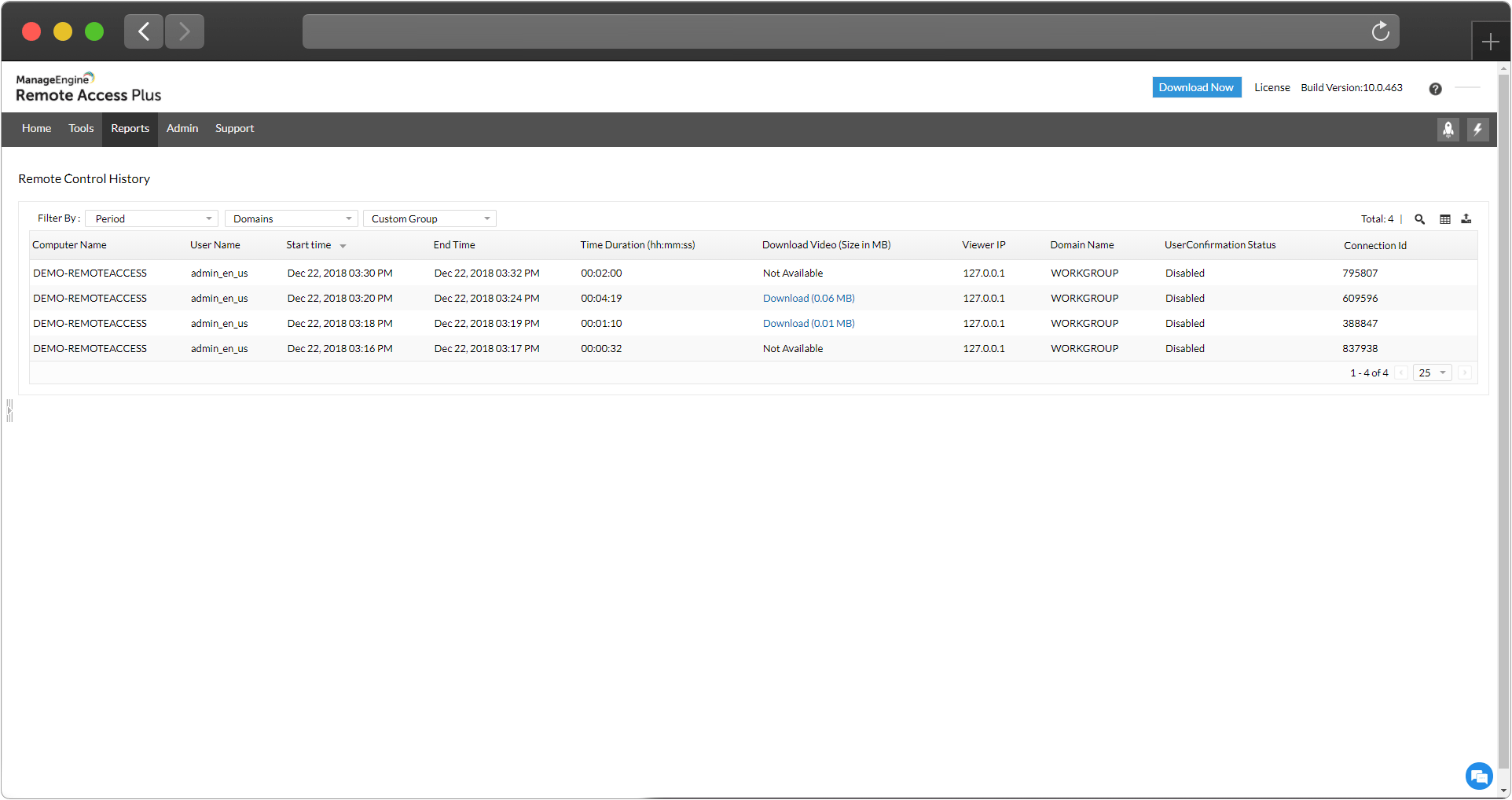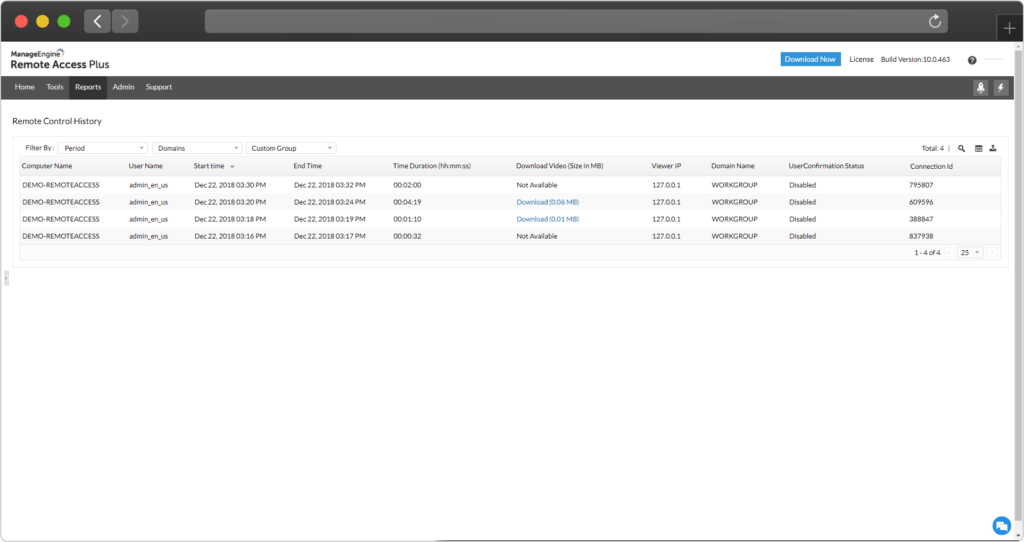 Full Report
Real-time report audit capability. Maintain records of tasks executed using remote plus and gain full visibility across initiated remote sessions, chat history, and export registry values.
Frequently Asked Questions
What is Remote Access Plus?
ManageEngine Remote Access Plus is an enterprise remote troubleshooting solution that helps system administrators simplify the troubleshooting methods from a central location with advanced remote control and associated features.
Remote Access is available in how many editions?
It is available in three editions:
Free –

Fully-functional, perfect for small businesses.

Standard –

Advanced Remote Desktop Access for troubleshooting.

Professional –

Complete remote computer access with 12+ troubleshooting tools.

 
Does Remote Access share Mulit-Monitor Support?
Remote Access Plus is an advanced remote screen sharing software that comes with advanced remote control, that lets you switch between the various monitors connected to remote desktops. Remote Access Plus automatically identifies all monitors connected to a computer the moment the remote connection is established.
Which browser is supported by Access Manager?
Remote Access Plus comes with a completely web-based remote desktop connection tool that uses a HTML5 RDP client and lets authorized technician to instantly access, diagnose and troubleshoot computers that are located anywhere, anytime
How do I install Access Manager Plus?
Being the Swiss Partner of ManageEngine, Kidan is responsible for aiding with professional services, such as installing, implementing, configuring, training, and supporting the company to ensure an effective on-boarding of Access Manager Plus.
To make it even better, Kidan even provides advice on top of it all!
Get in touch with us to know more.
Want to continue the conversation?
Thank you for your interest in ManageEngine's Remote Access Plus solution. Please fill out the form below to ask a question or request assistance.