ManageEngine Password Manager Pro MSP
Automated and Secure Password Management Tool
Password Manager Pro MSP is a web-based privileged identity management tool that helps service providers secure their clients' privileged accounts, monitor and control privileged access to client networks, and adopt proactive security practices. The solution's multi-tenant module also enables MSPs to manage multiple clients' IT assets from a single dashboard, while still achieving complete segregation.
This ensures MSPs are able to provide critical data protection above and beyond their customer's best practice security guidelines for confidential and critical information and also helps them demonstrate to their customers that the critical data are being securely handled.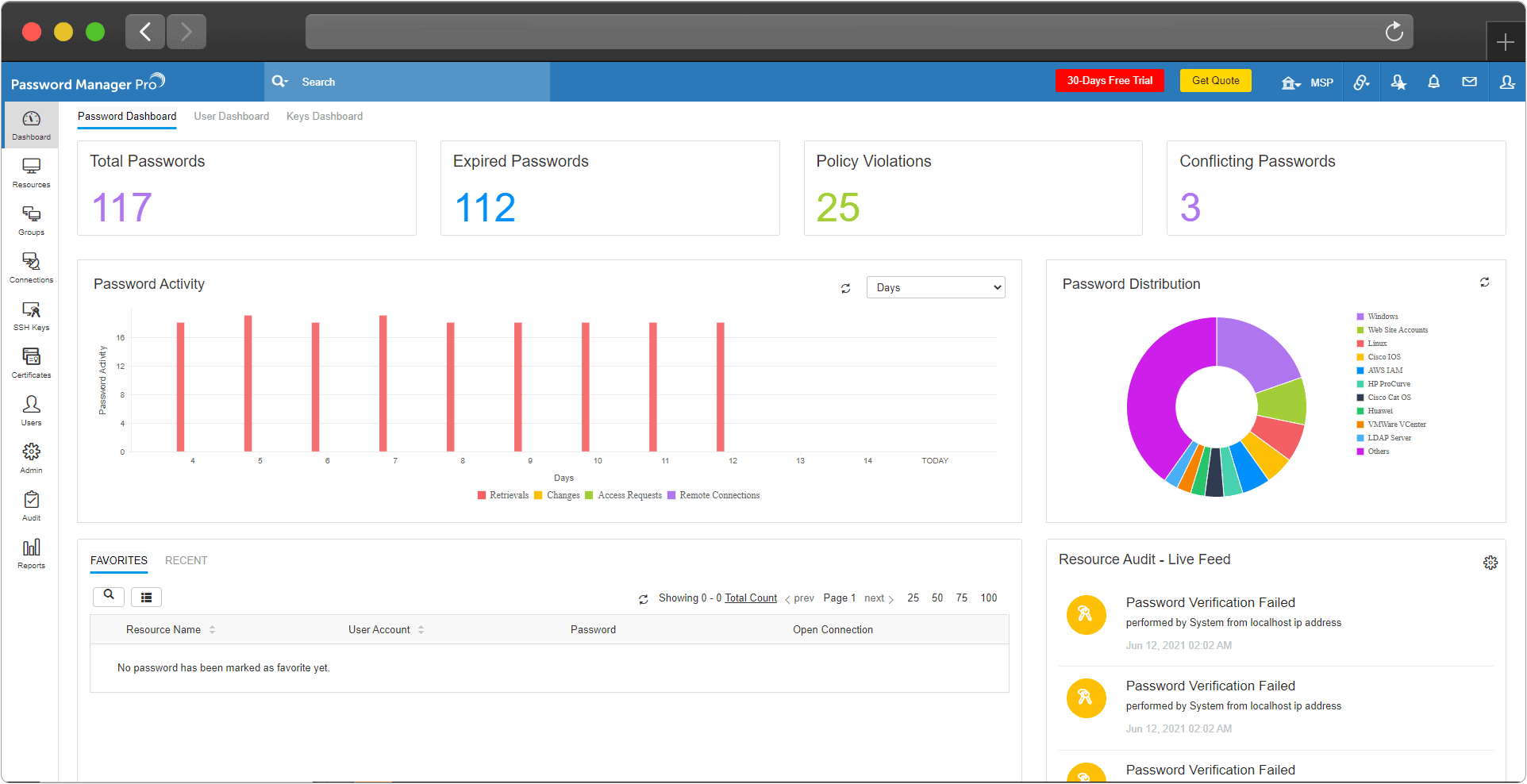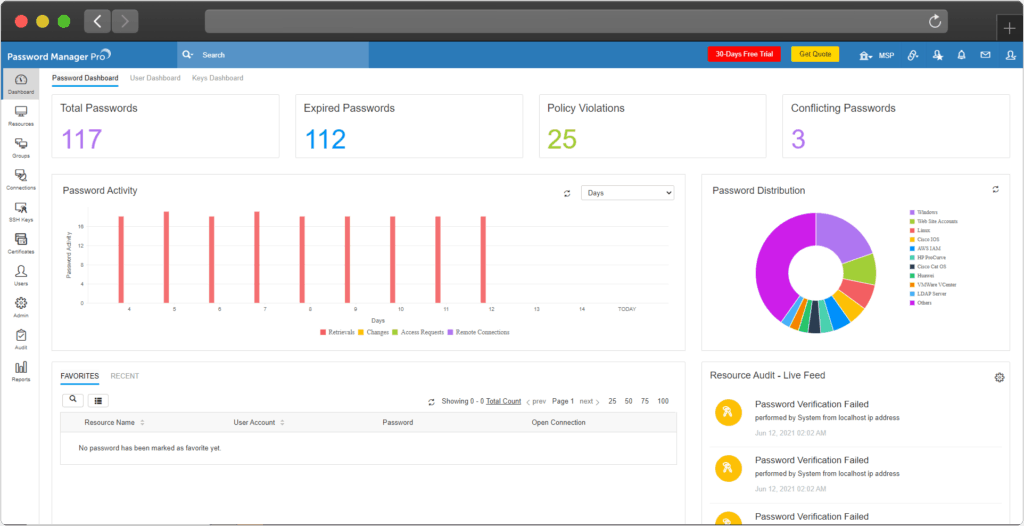 Password Manager Pro MSP Offerings
Features of Password Manager Pro MSP Edition
Securely Store Client Passwords
With smart segregation, securely manage the privileged passwords, of customer's IT assets from a single console.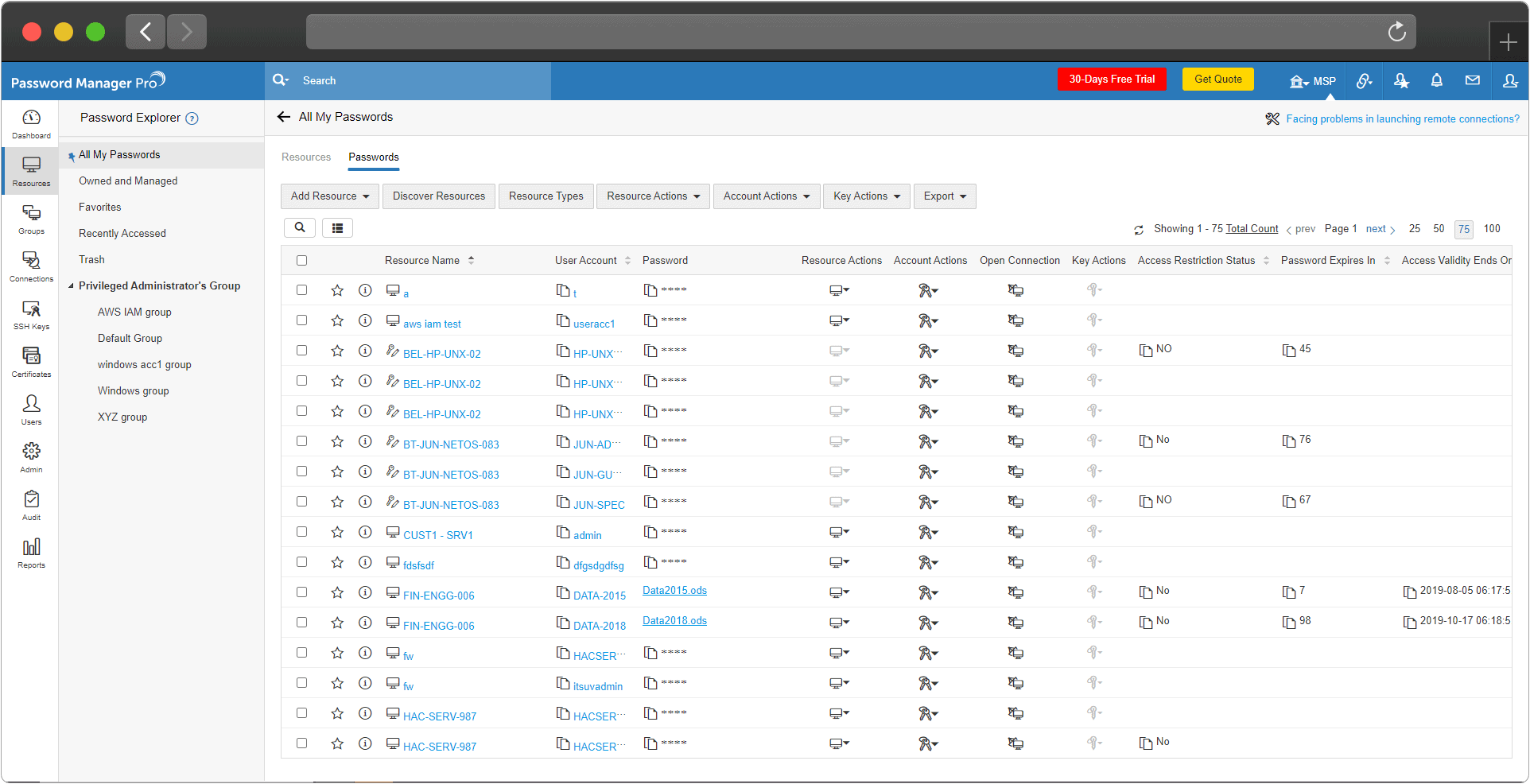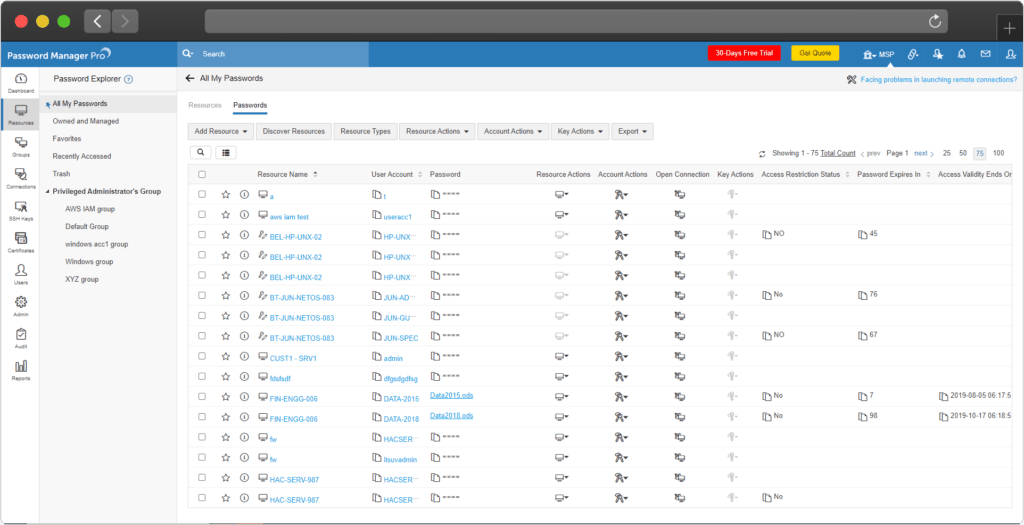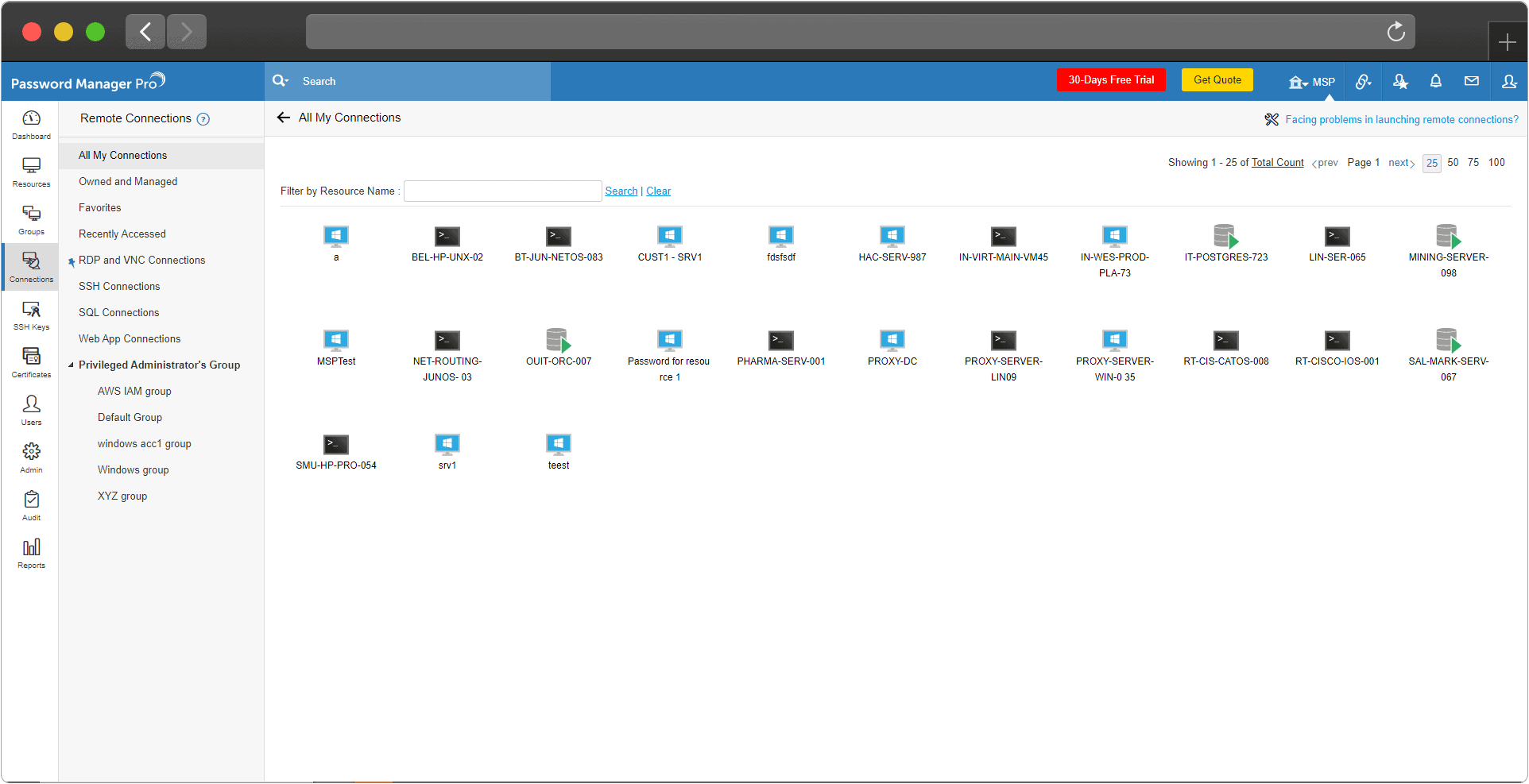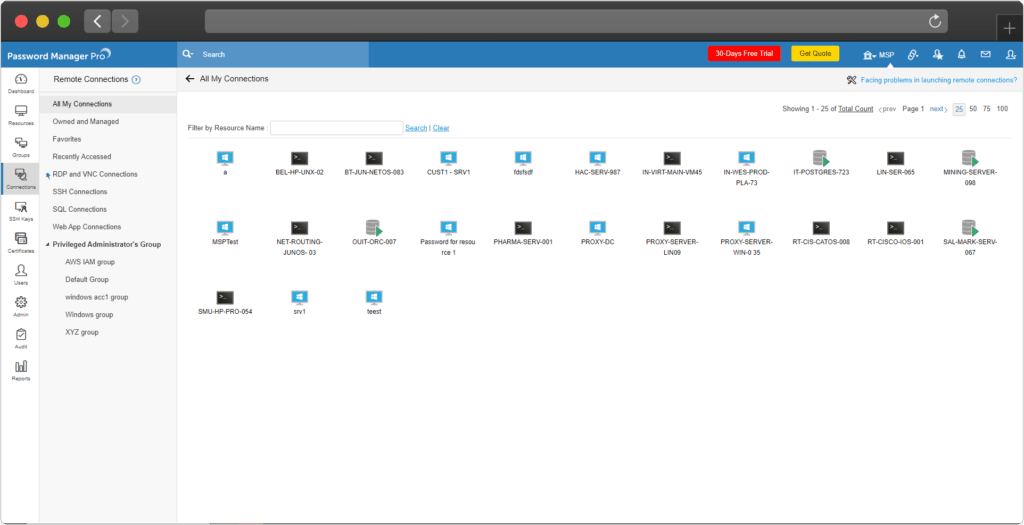 Launch Direct Connection
For remote IT resources, websites and applications launch a direct connection without the overhead of manually entering login credentials.
Control Access to Client Network
Ensure that users only get access to the passwords they own or ones that are shared with them.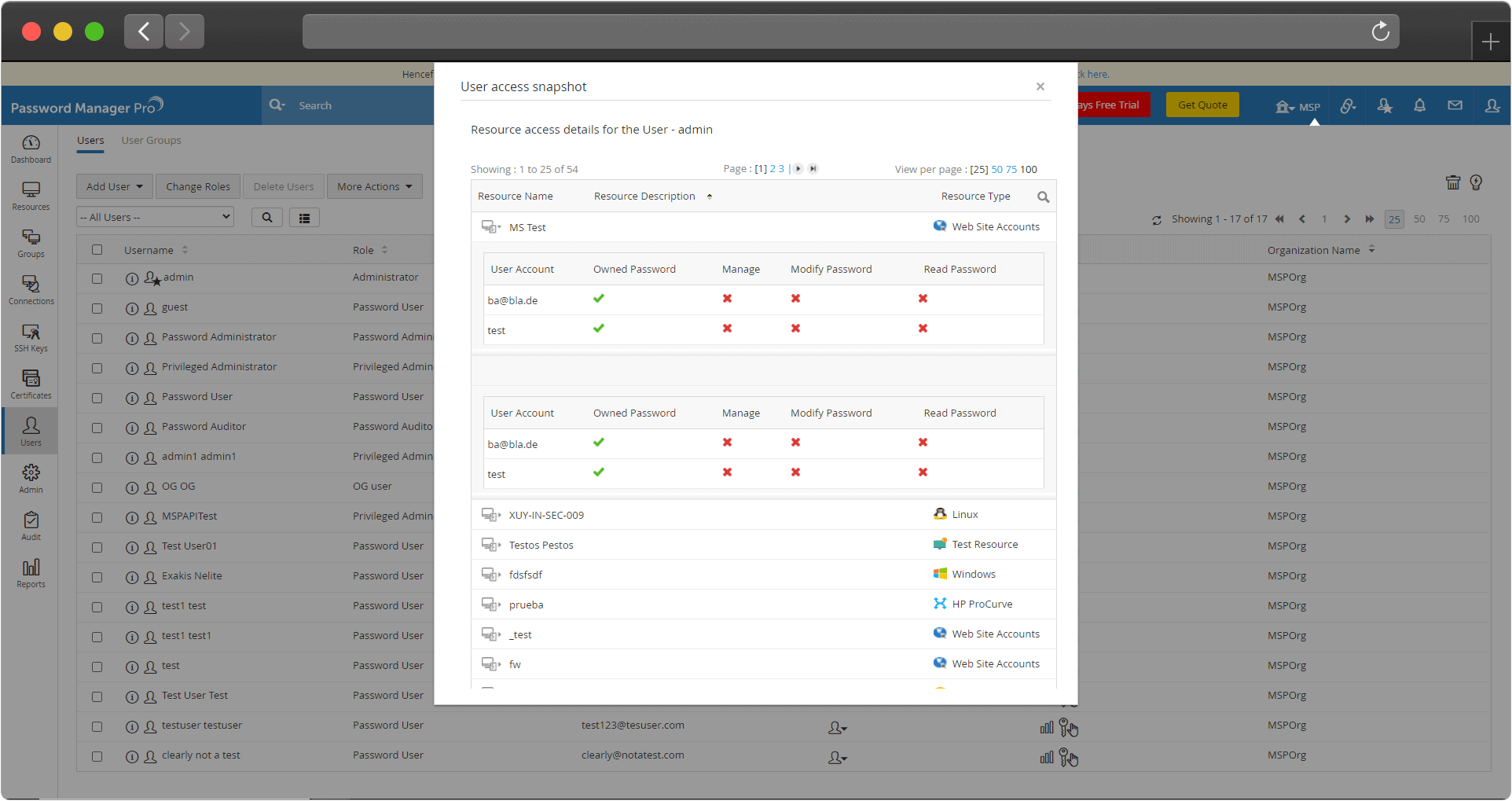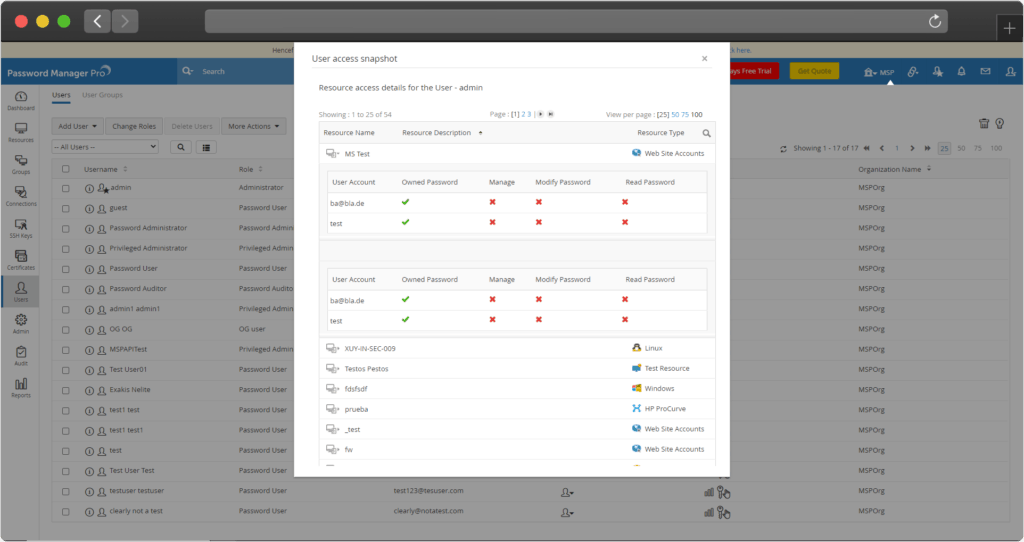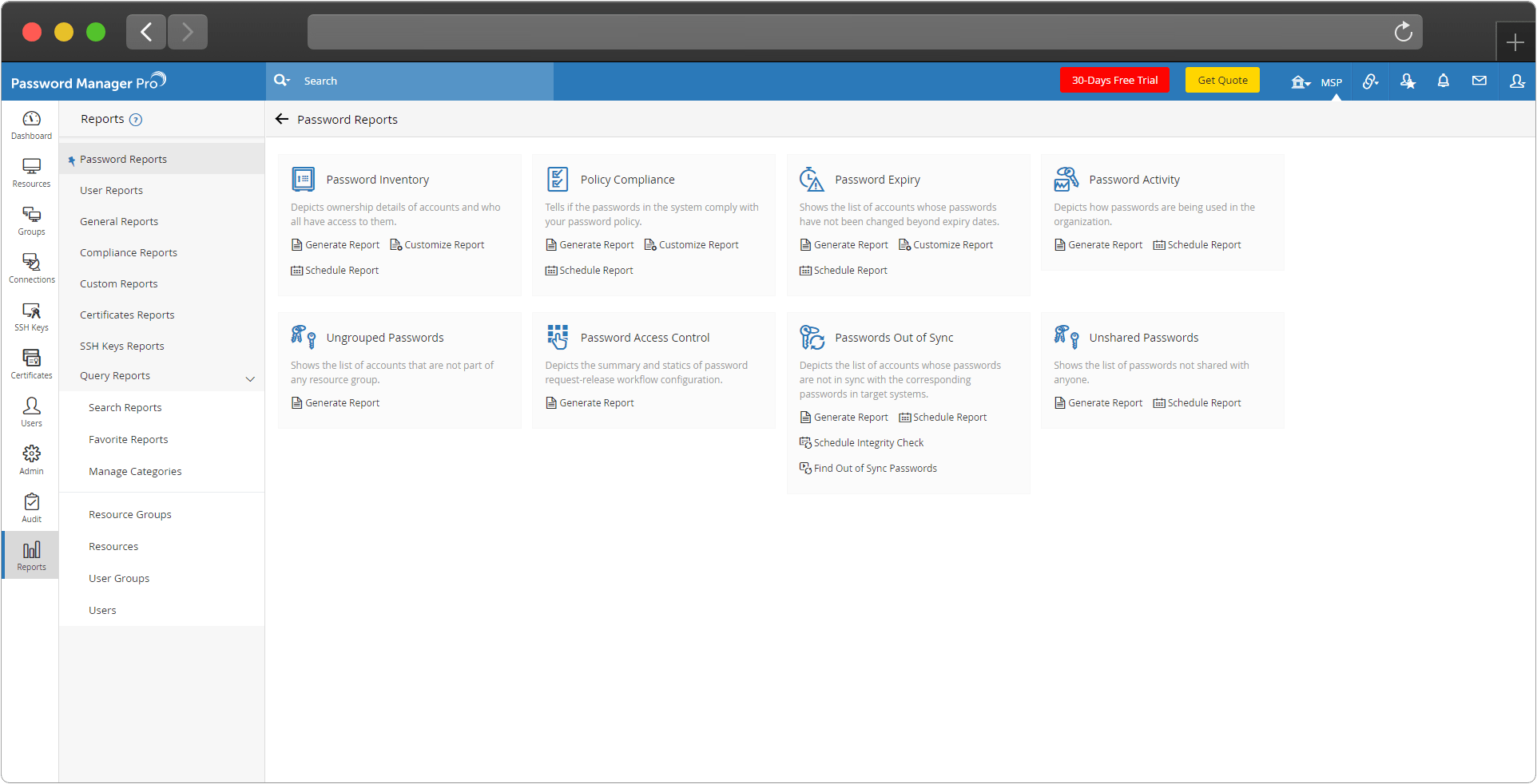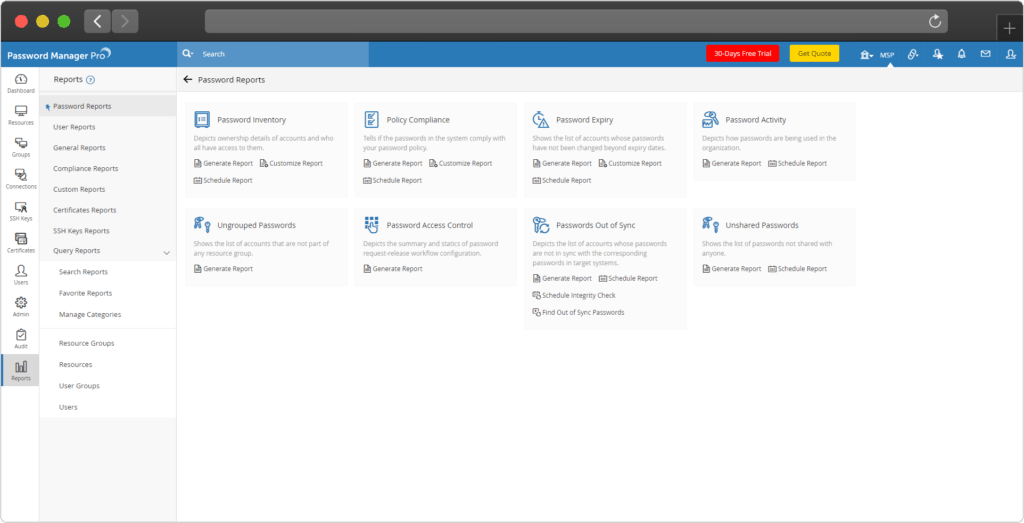 Gain Visibility on Password Access
Get a complete insight on 'who' has access to 'what' passwords through intuitive reports.
Instantly Provision, Deprovision
Provision, deprovision passwords to users and user groups in bulk. Instantly remove access when a user quits.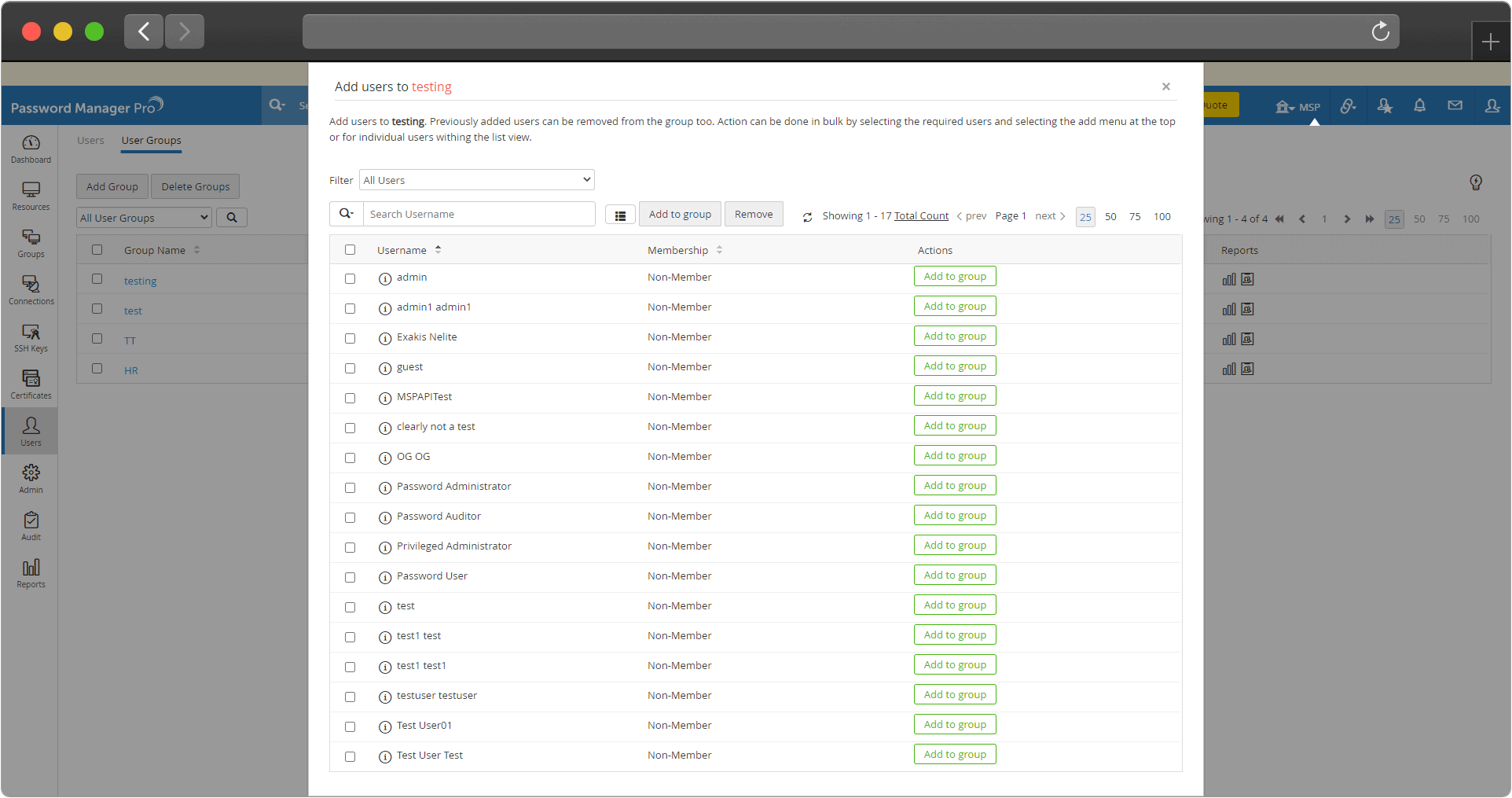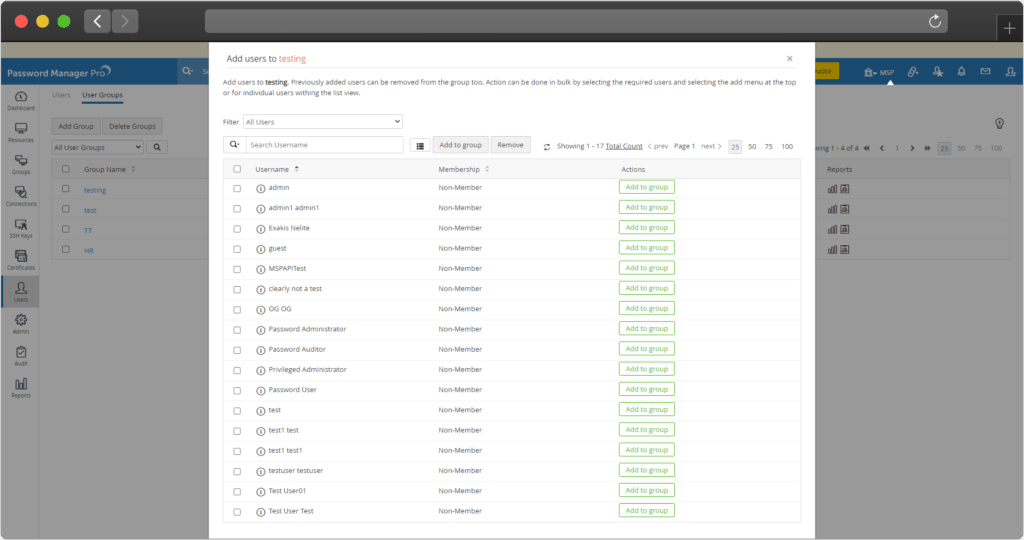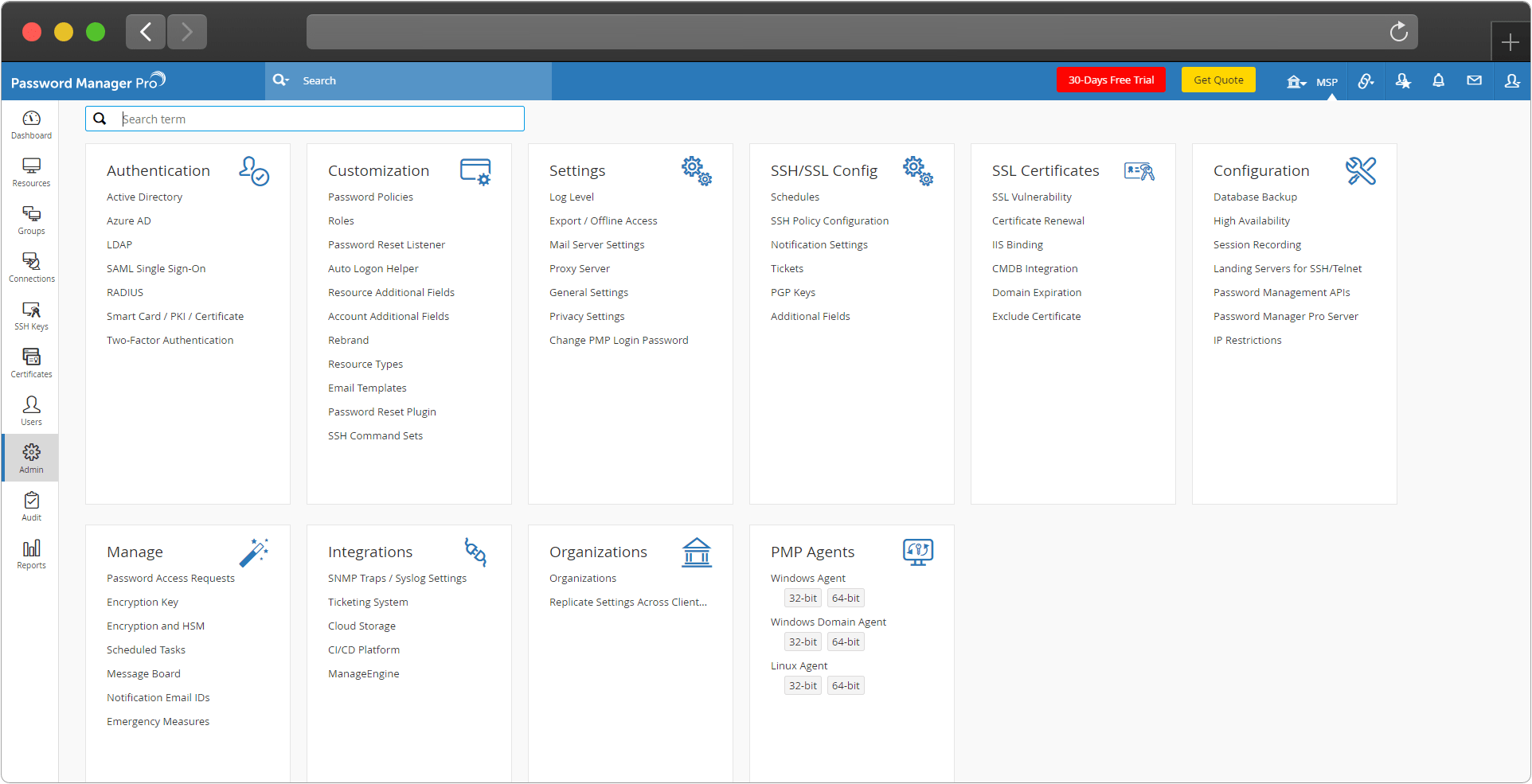 Selectively Share Among MSP Admins & Clients
Selectively share passwords between MSP administrators and their respective customers
Automatically Reset Passwords
Automatically Reset the passwords of servers, databases, network devices and other resources.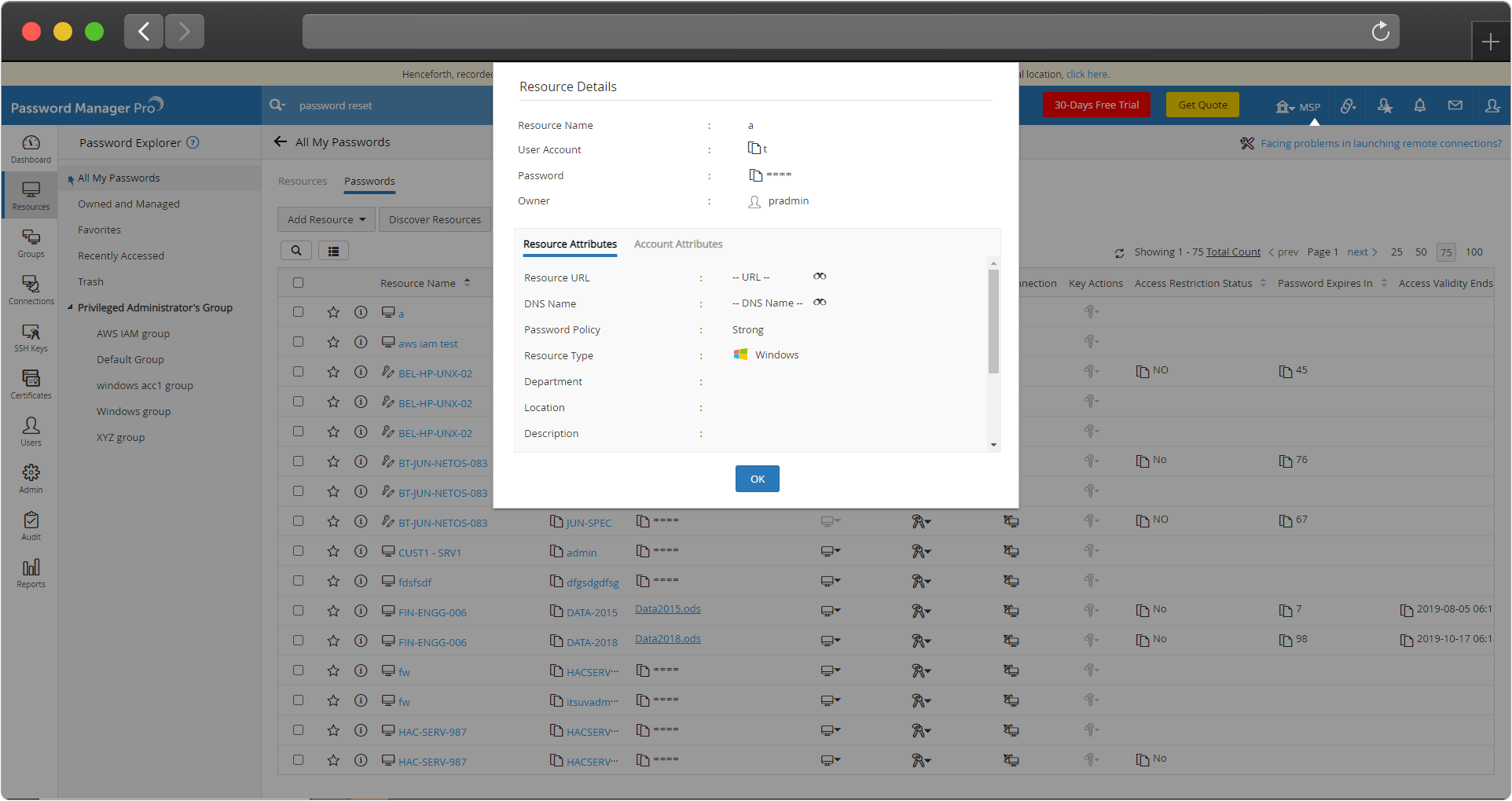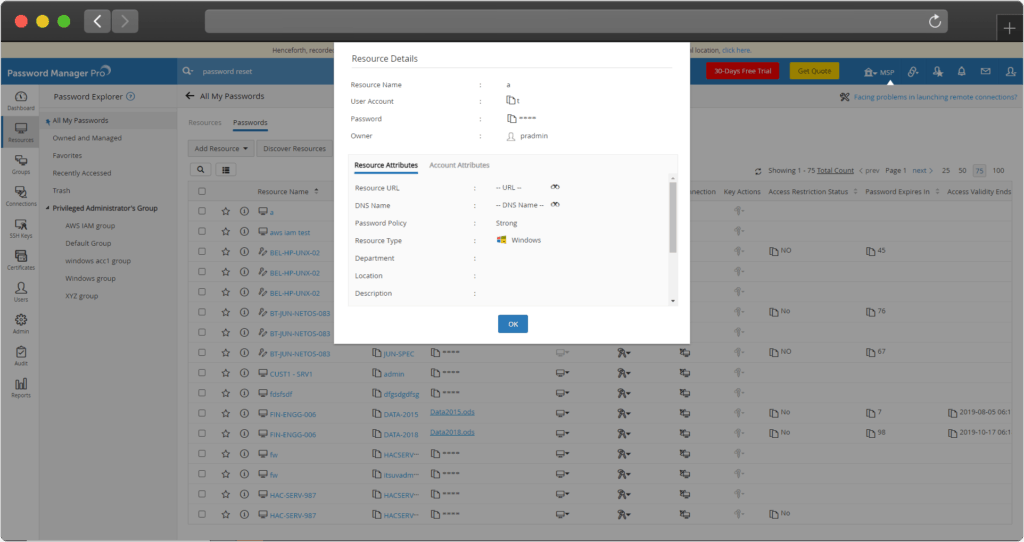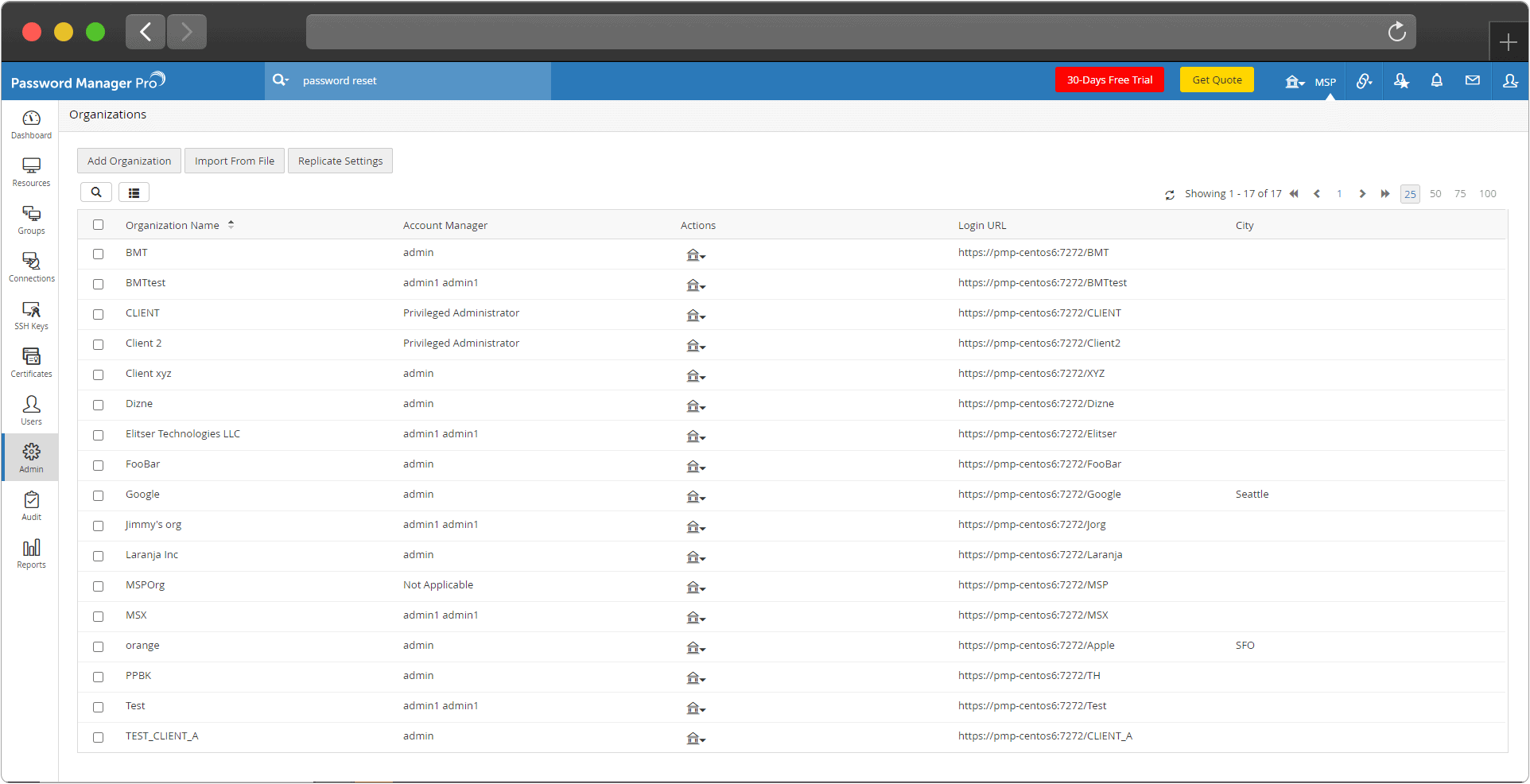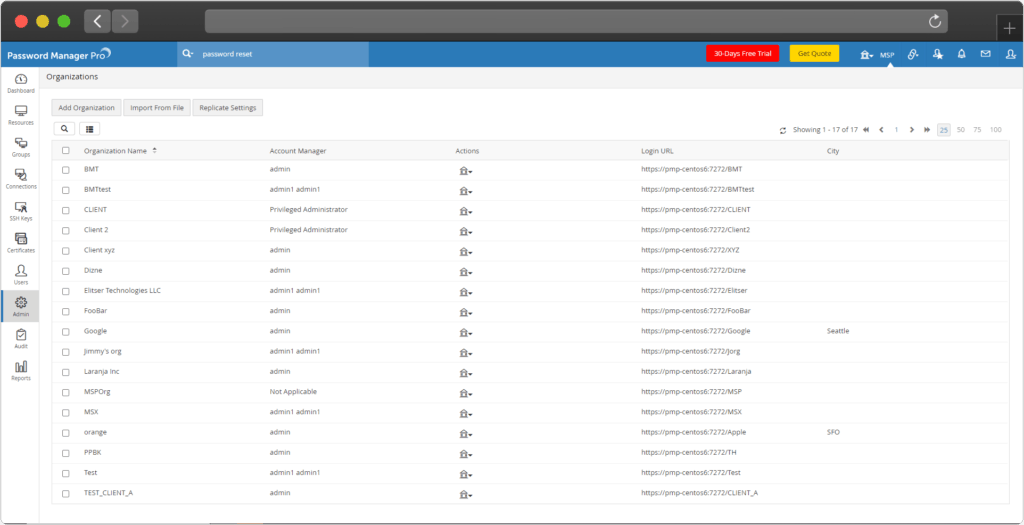 Achieve Concurrent Controls
Have the flexibility to entrust the control of the password vault to the MSP administrator, the end user or both, as desired
Video Record & Audit
Video Record & Audit all privileged access, get complete record of all actions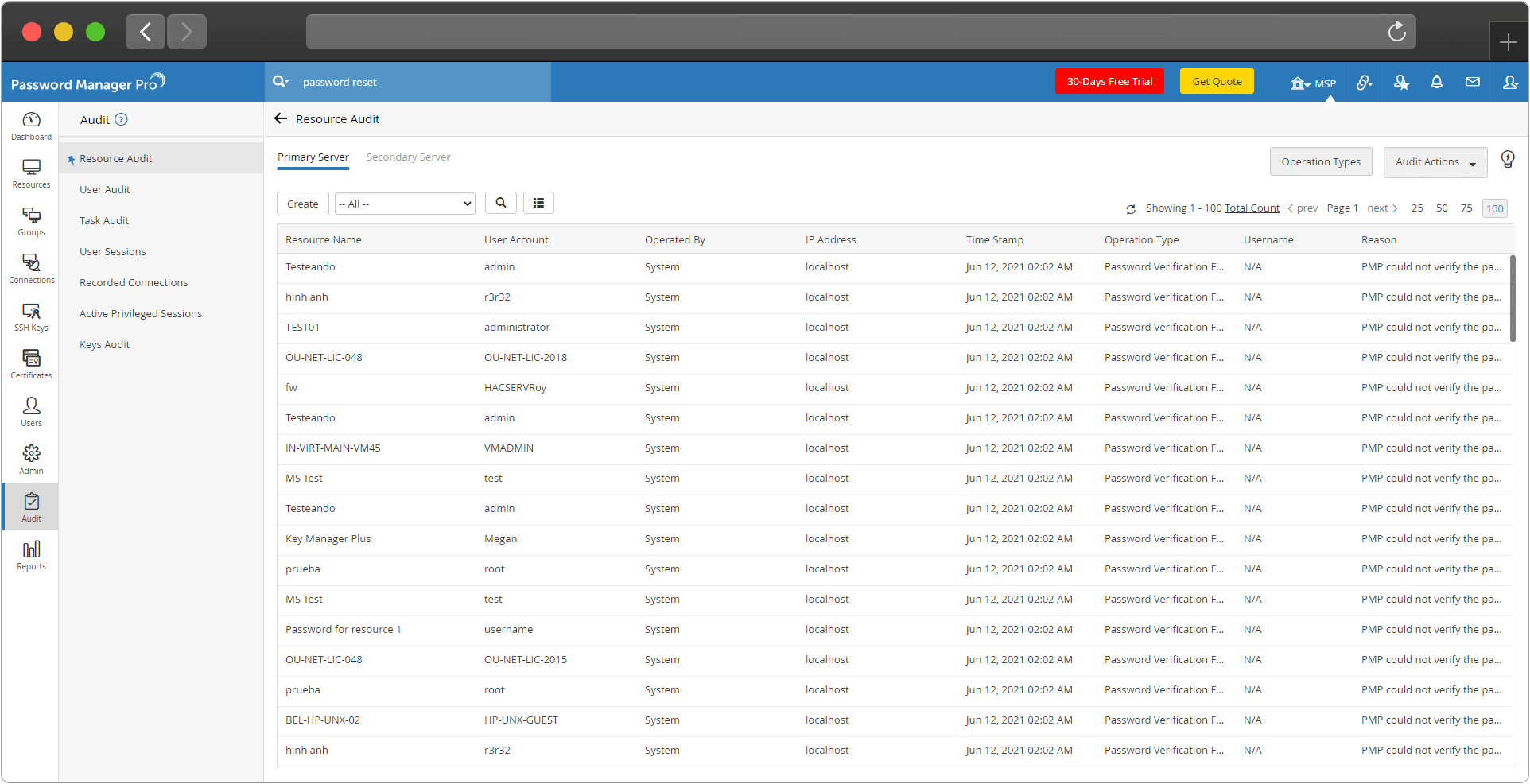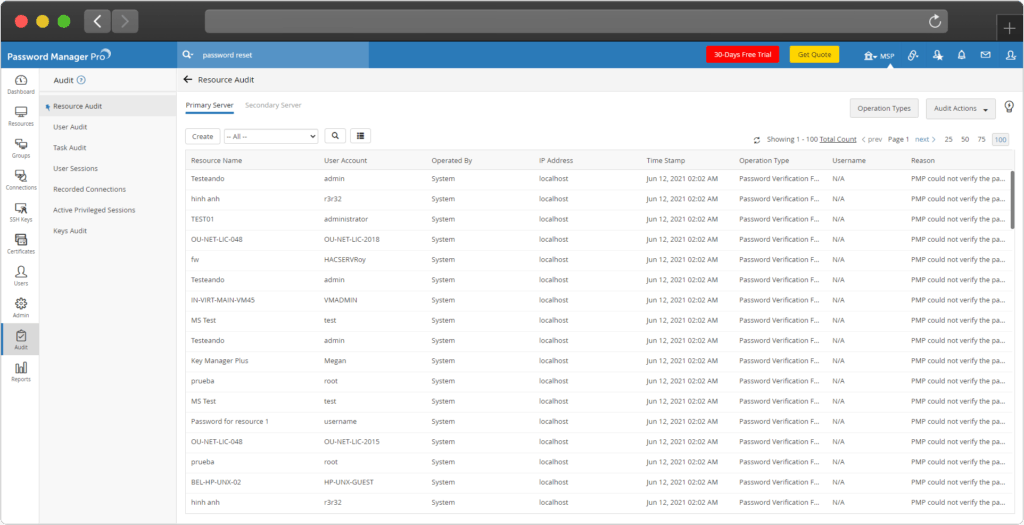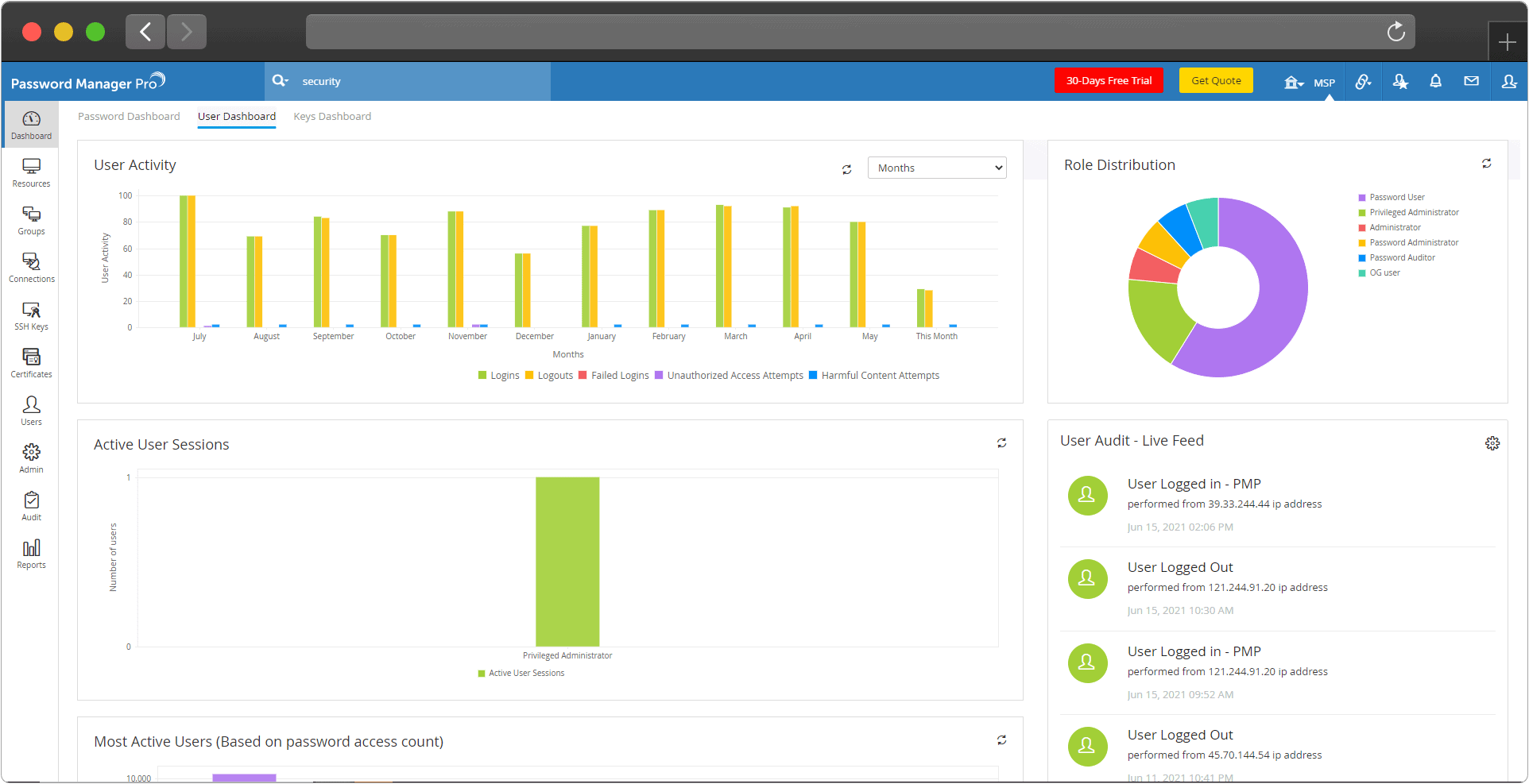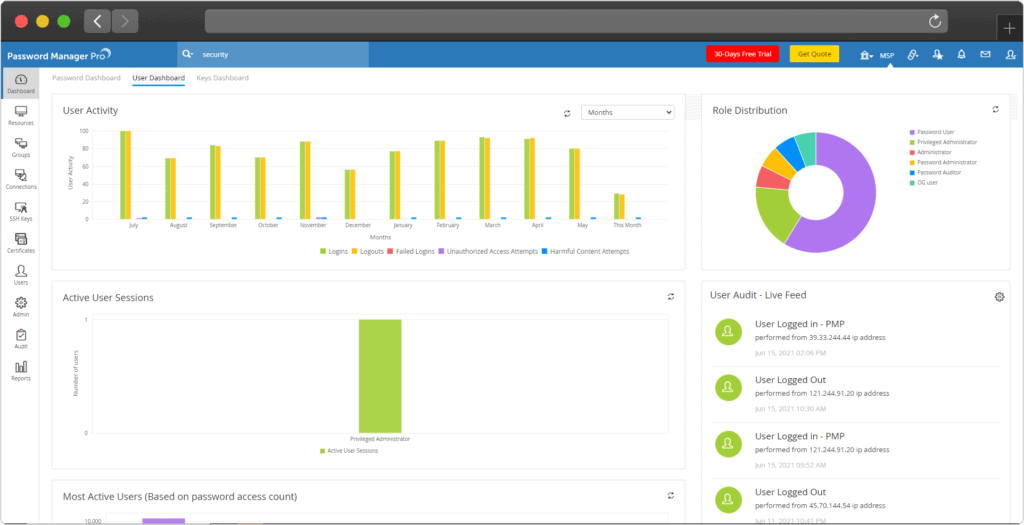 Demonstrate Security, Win Trust
Demonstrate to their customers that the critical data are being securely handled and win the trust of clients
Frequently Asked Questions
What is Password Manager Pro MSP?
 Password Manager Pro MSP edition, has been specially designed taking into consideration the requirements of the Managed Service Providers to manage the administrative passwords of clients separately from a single management console.
Are there any pre-requisite for Passwords Manager Pro MSP?
For testing the MSP edition, first deploy a separate machine. If you try to install the MSP edition in the same machine where Password Manager Pro is running, it will uninstall the existing Password Manager Pro instance.
Does Password Manager Pro MSP allows to import Excel Files?
Yes you can import multiple organizations from a CSV file using the import wizard. The CSV should have entries regarding organization name, display name and other details in comma separated form. 
Does it allow the management of SSH keys?
It allows to manage the entire life-cycle of SSH keys. . 
Will I get any support for Password Manager Pro MSP installation?
Being the Swiss Partner of ManageEngine, Kidan is responsible for aiding with professional services, such as installing, implementing, configuring, training, and supporting the company to ensure an effective on-boarding of Password Manager Pro MSP.
To make it even better, Kidan even provides advice on top of it all!
Get in touch with us to know more.
Want to continue the conversation?
Thank you for your interest in ManageEngine's Password Manager Pro MSP solutions. Please fill out the form below to ask a question or request assistance.