Mobile Device Manager Plus MSP
Solution that helps enterprises to secure and manage network applications.
ManageEngine Mobile Device Manager Plus is an Enterprise Mobility Management (EMM) solution that enable enterprises to harness the power of mobility. It allows to increase employee productivity along with enterprise security with features like mobile device management, application management, email management and device containerization. It is available in both an on premise as well as a cloud version, MDM has been developed keeping user demands and IT security requirements in parallel.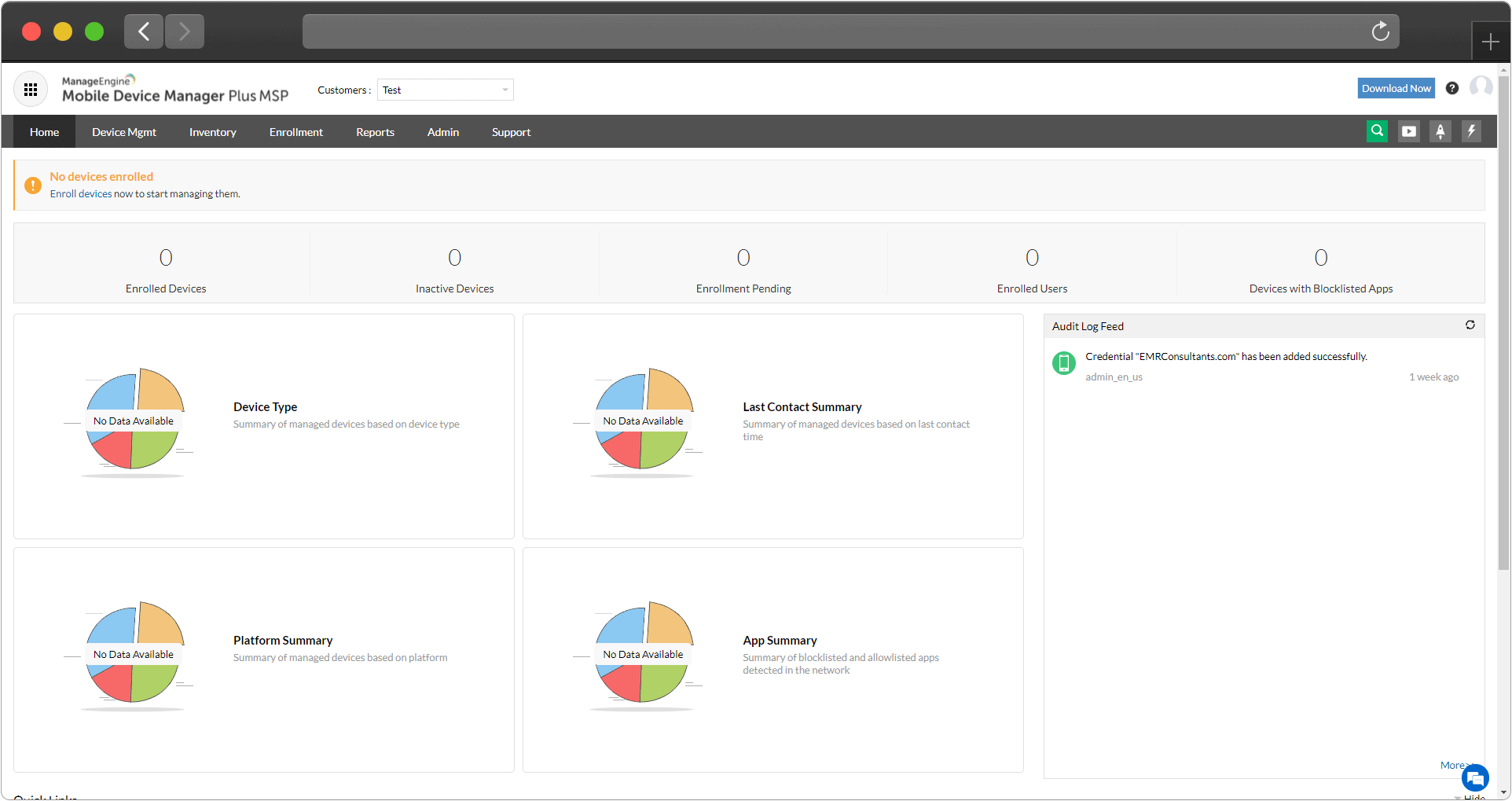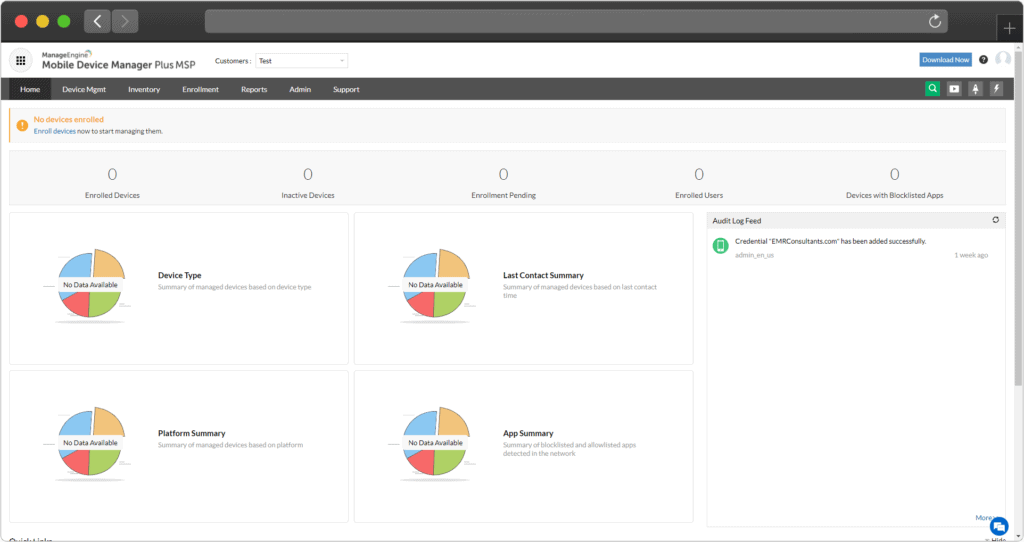 Mobile Device Manager Plus MSP Features
Manage iOS, Android and Windows Devices
Enroll
1. Enroll and start managing devices within minutes.
2. Dedicated enrollment methods for BYOD.
3. Devices are enrolled out of the box.
4. Integration with Apple Device Enrollment Program, Android Enterprise and Windows AutoPilot.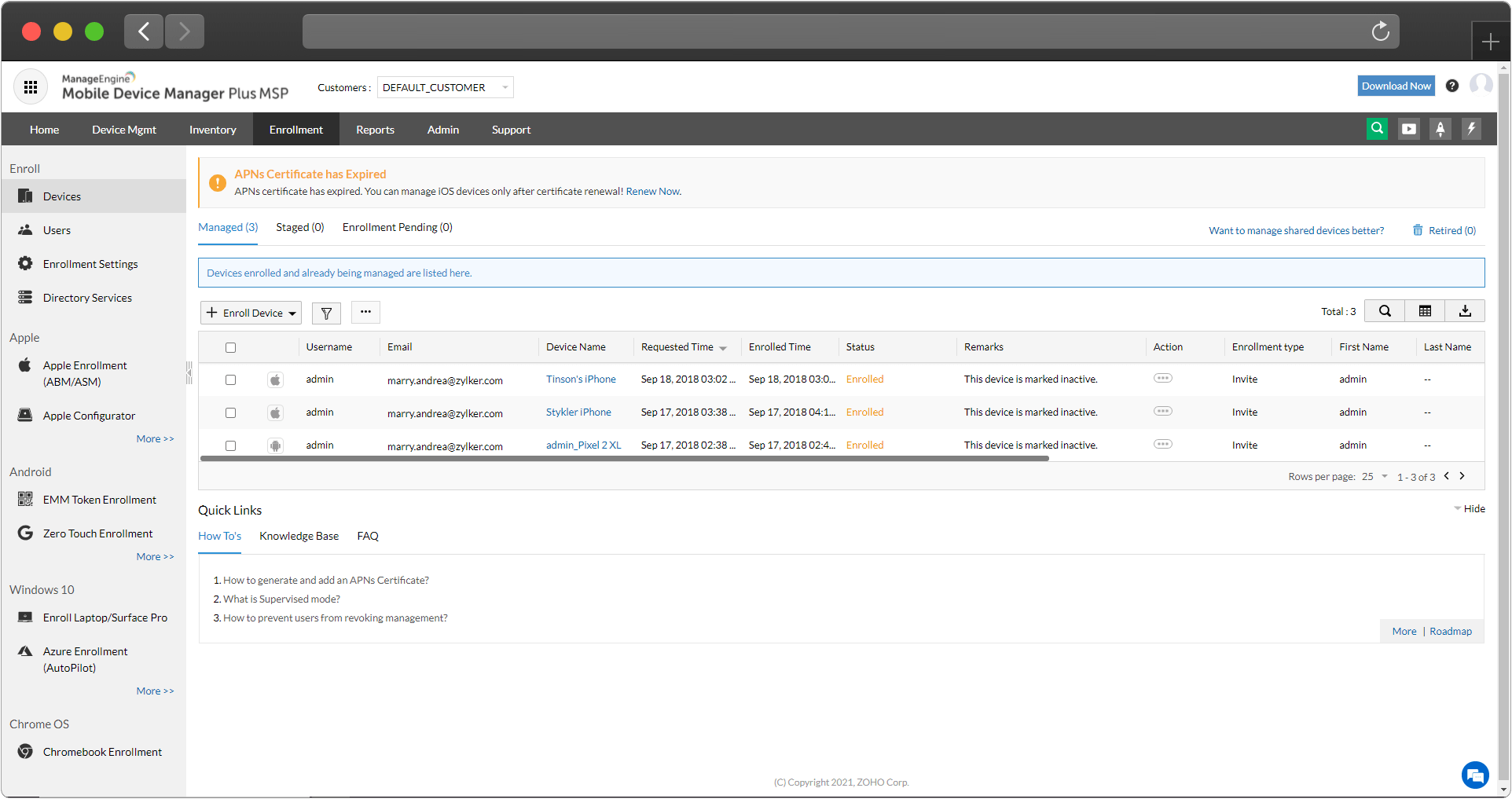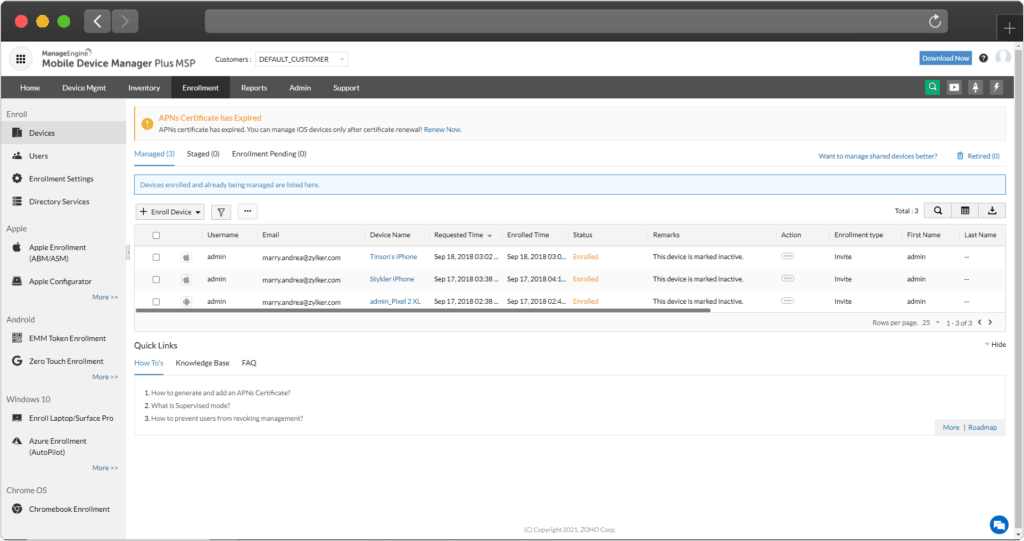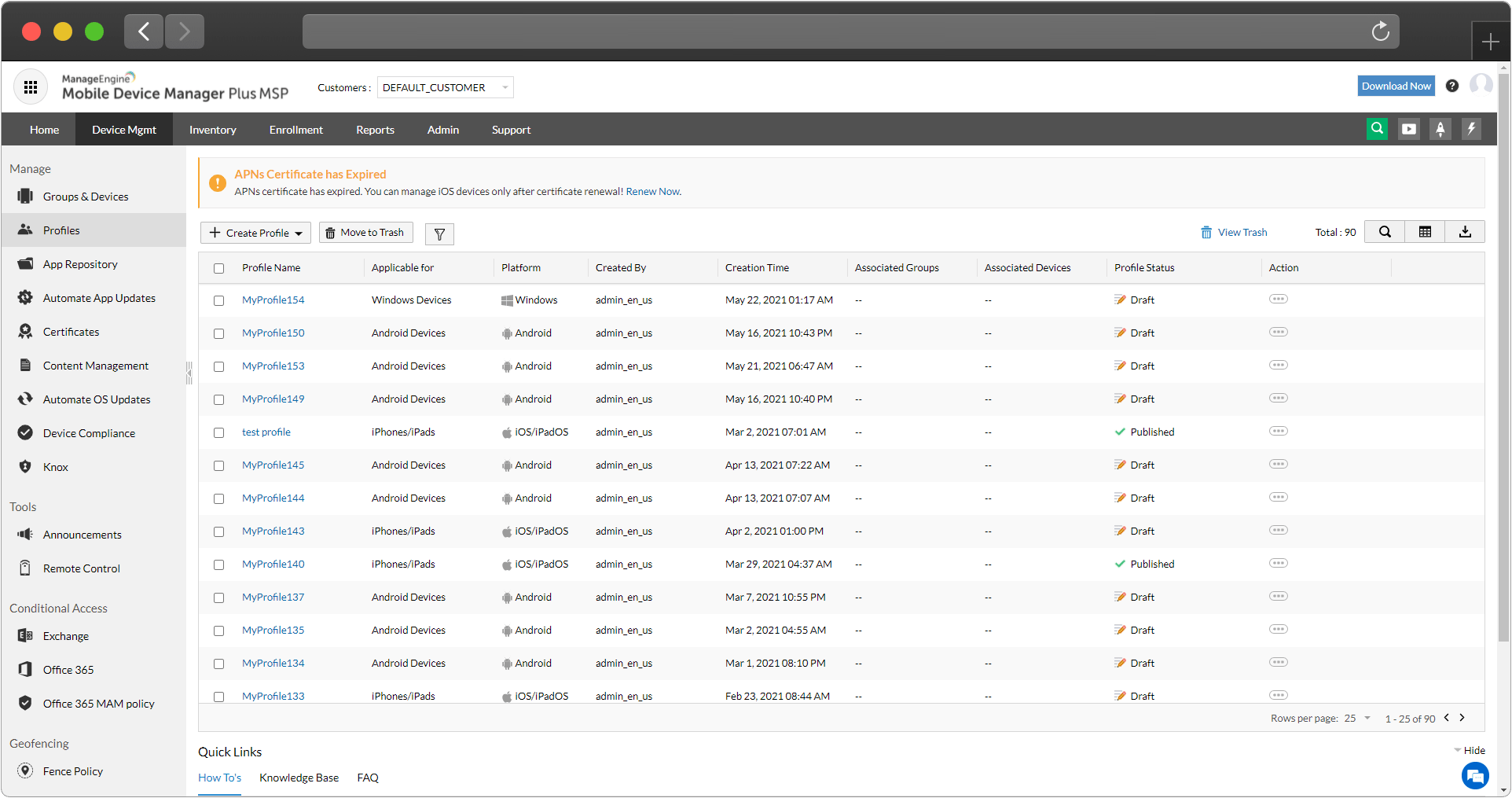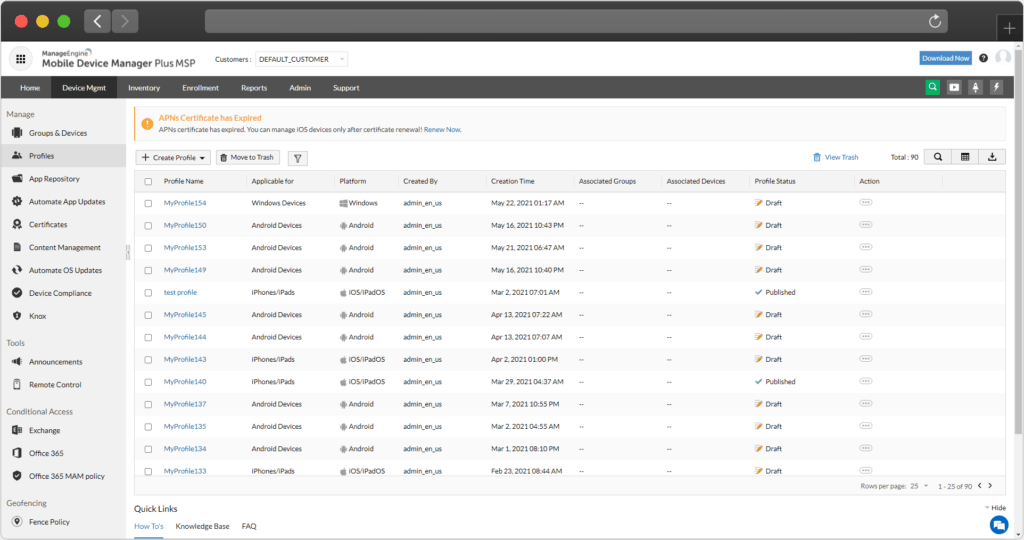 Configure
1. Have basic device settings such as Wi-Fi, VPN etc, configured remotely.
2. Create department specific groups to ensure seamless association of policies.
3. Install/Update/Delete apps without user intervention.
4. Integration with Apple Volume Purchase Program, Google Play and Windows Business Store.
Maintain
1. Get out of the box reports providing granular device details.
2. Automate and schedule device scanning have the updated device data.
3. Troubleshoot devices remotely either by controlling the device or viewing the device screen.
4. Have custom reports generated based on organization needs.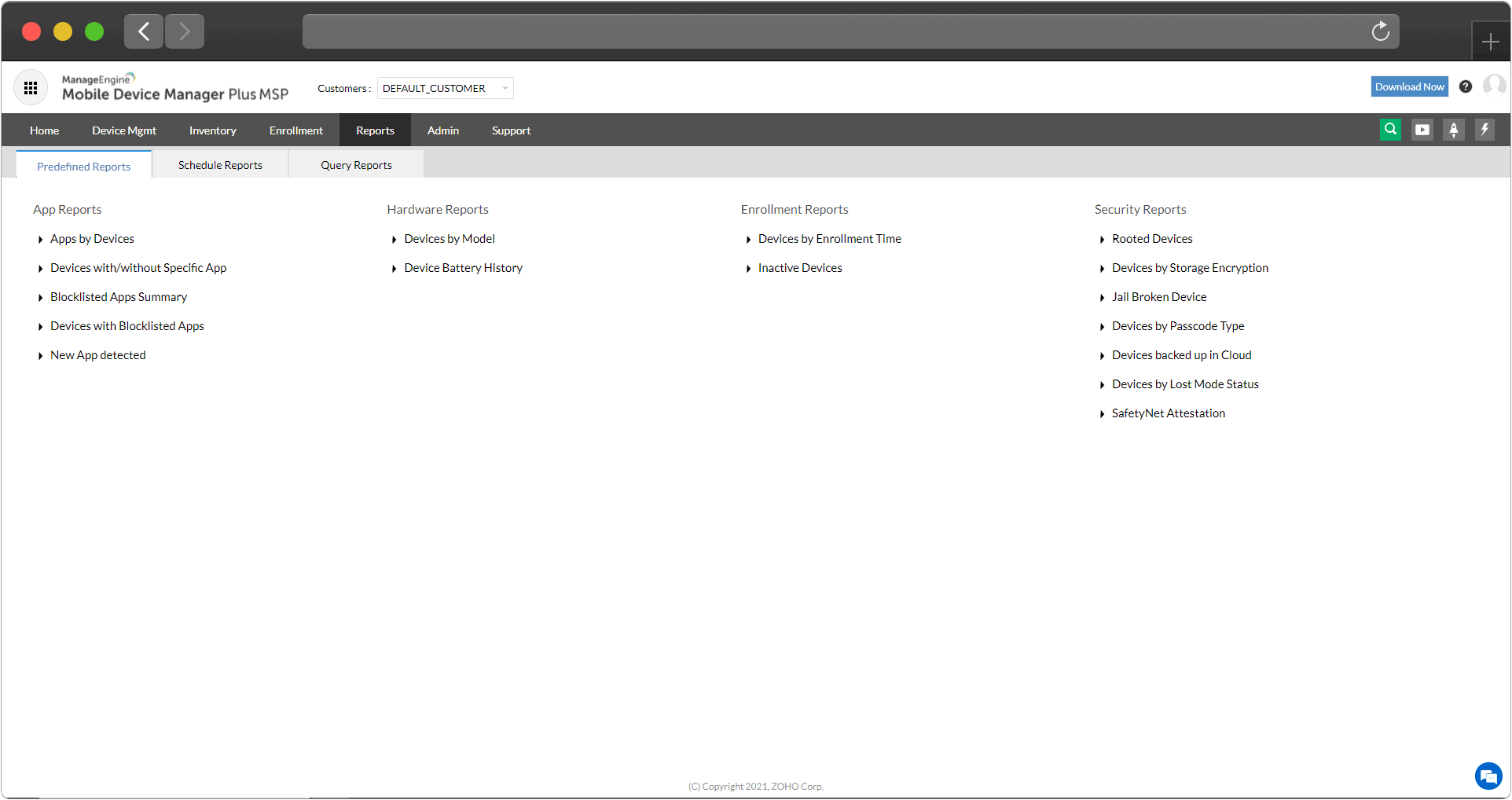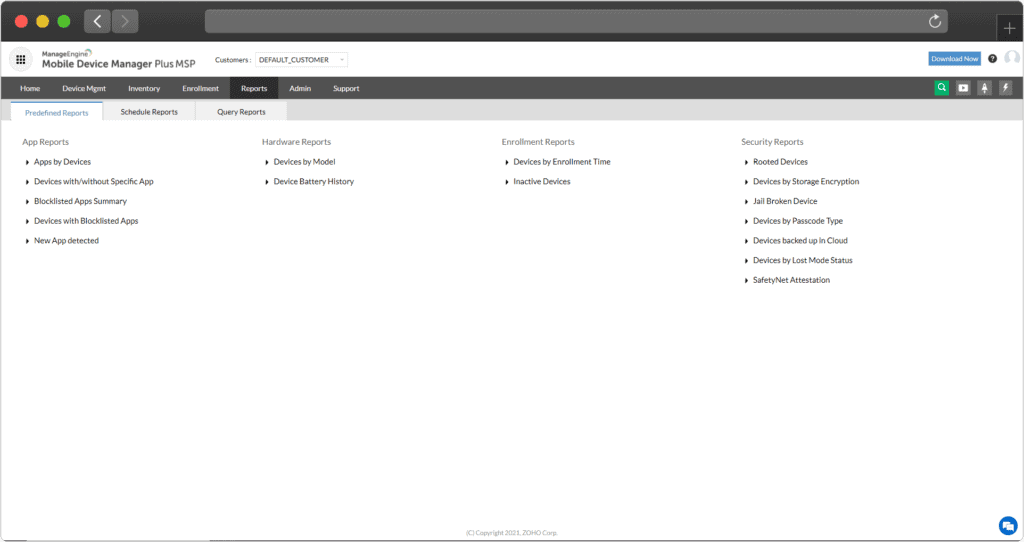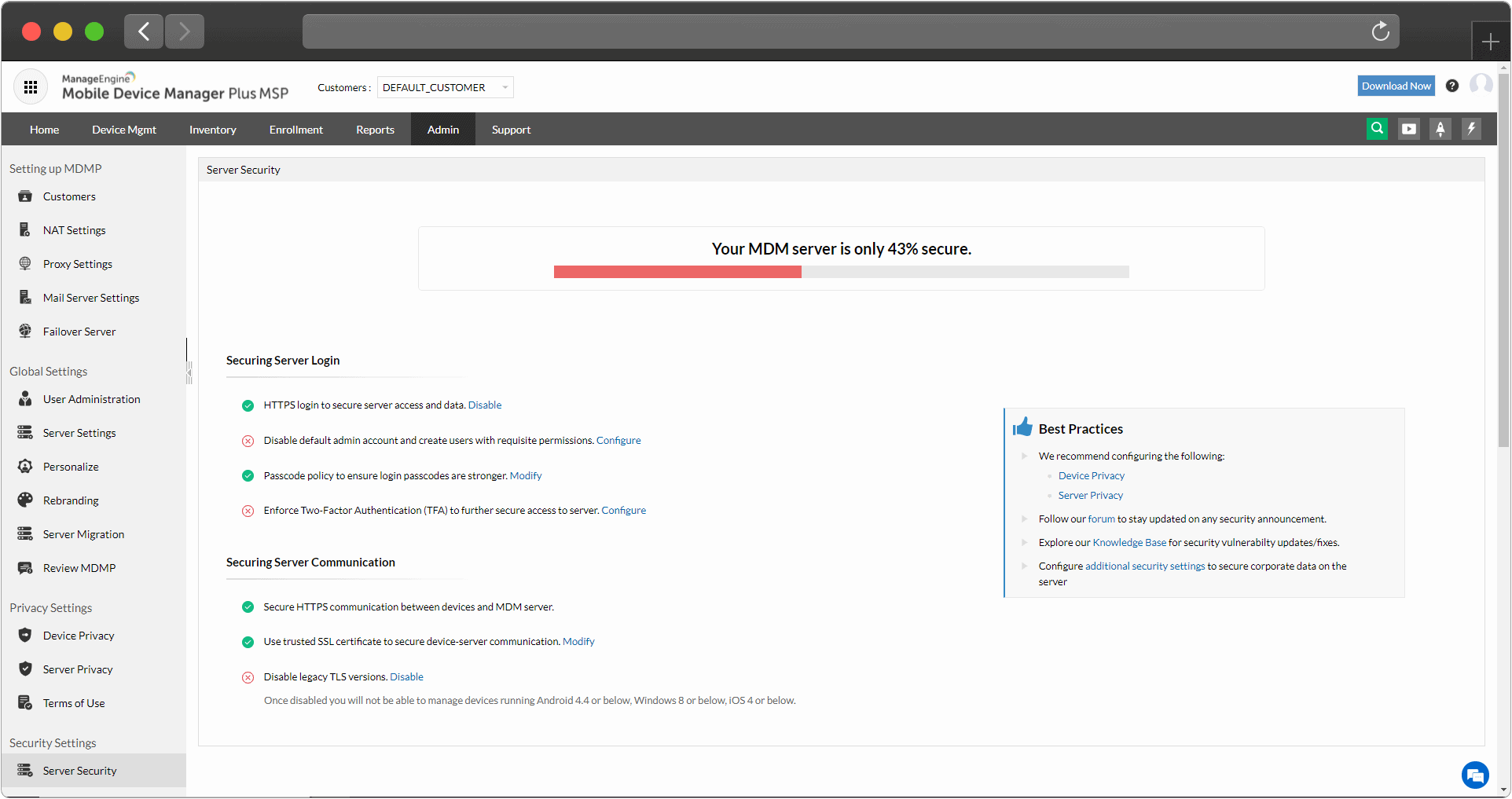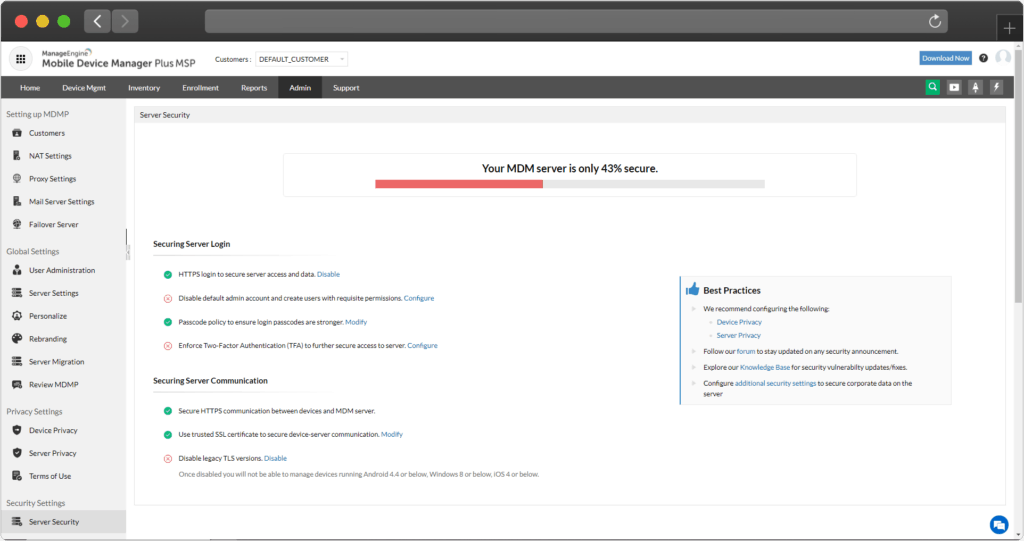 Secure
1. Configure policies to proactively secure data and devices.
2. Protect data at all three stages - at rest, in use, in transit.
3. Automate OS updates to patch possible vulnerabilities.
4. Secure lost/stolen devices through Lost Mode.
Frequently Asked Questions
What is Mobile Device Manager?
Mobile Device Management (MDM) is the process of improving business data security by monitoring, managing and securing the mobile devices such as laptops, smartphones and tablets.
Why MDM MSP?
It empowers workforce with the power of mobility such as :
Instant deployment
Manage Multiple Platforms
Enterprise-Ready Integrations
Compliance Policies
Does MDM MSP Support Local Swiss Languages?
Yes it supports German, French and Italian. 
How do I install Mobile Device Manager Plus MSP?
Being the Swiss Partner of ManageEngine, Kidan is responsible for aiding with professional services, such as installing, implementing, configuring, training, and supporting the company to ensure an effective on-boarding of Mobile Device Manager Plus MSP.
To make it even better, Kidan even provides advice on top of it all!
Get in touch with us to know more.
Want to continue the conversation?
Thank you for your interest in ManageEngine's Mobile Device Manager Plus MSP solution. Please fill out the form below to ask a question or request assistance.