Securing the enterprise endpoints mean protecting the network perimeter. It does not depend only on the basics, like antivirus on the end devices, but also on network-based defense to secure the organization's data. If the data and endpoints are located inside the corporate perimeter, it is easy to keep them safe with security tools like firewalls and network IDS/IPS.
But in the current global pandemic condition due to Covid-19, the business has evolved, and data has begun to move into the cloud with Microsoft 365 and others to let end users work from home while staying safe. Operating Systems and business-critical applications require regular updates and security patches to avoid challenging cyber-attacks for the typical IT team to keep up with. Because even if well-known vulnerabilities are not patched, the gap created provides more loopholes to the attackers. As the corporate perimeters are almost dissolved, the endpoints are both the new perimeter and the weakest link. That's why making strong endpoints security is essential to reduce these risks.
What is XDR?
XDR (Extended Detection and Response) is a security technology that is specially developed to take enterprise security capabilities a significant step forward. It collects raw data across the environment to detect suspicious actors using legitimate software to access the corporate network. XDR automatically performs correlation and analysis of the activity data to allow the security team to identify threats more effectively. For example, if a threat is detected at the endpoint with email, it maps the track of the origin of the threat to find out what other endpoints the threat might have affected. It performs automated analysis and correlation of network activities, allowing security teams to contain threats more effectively. For example, it can match a threat discovered at the endpoint with the email or workload originated to find out what other endpoints the threat might have affected.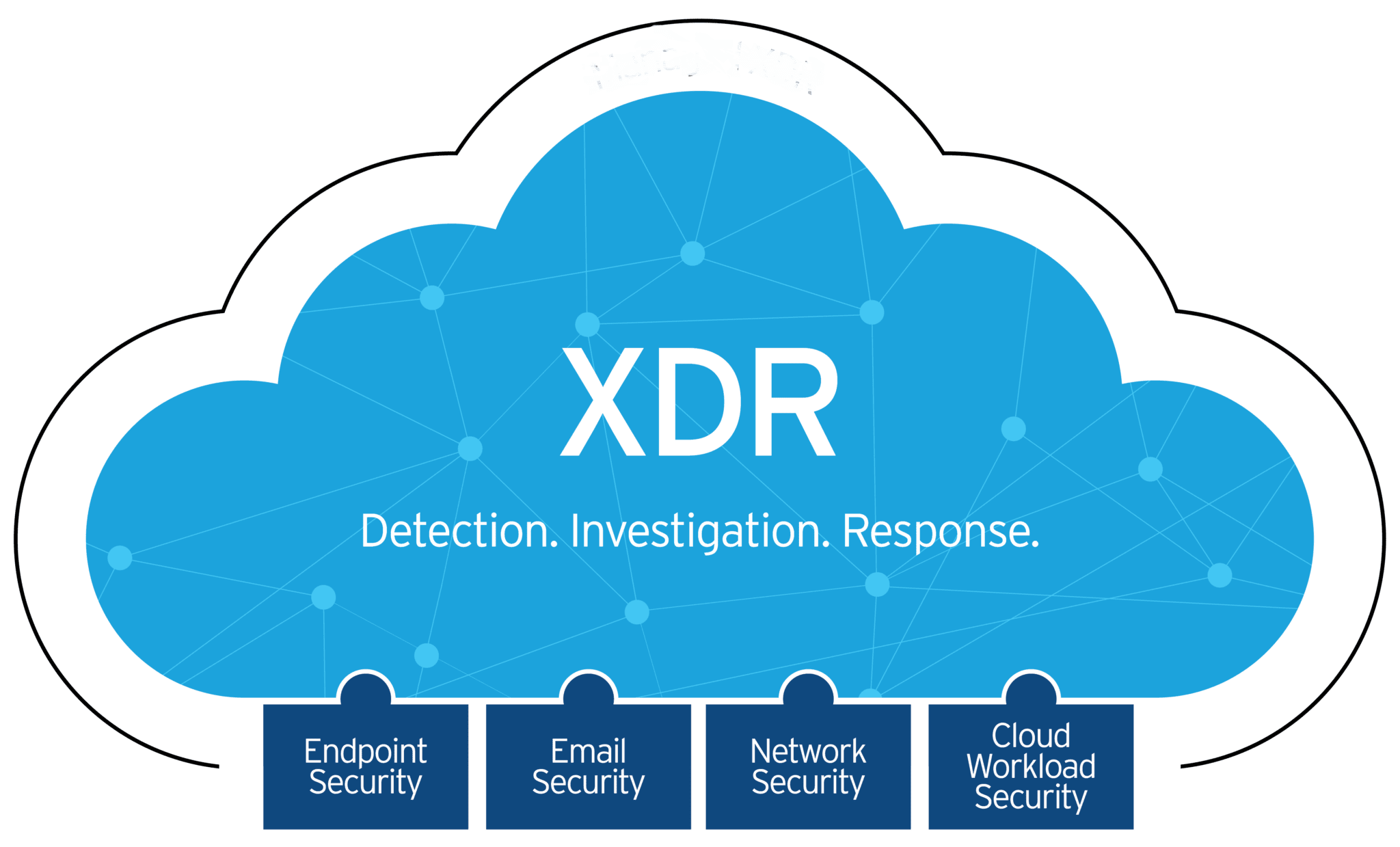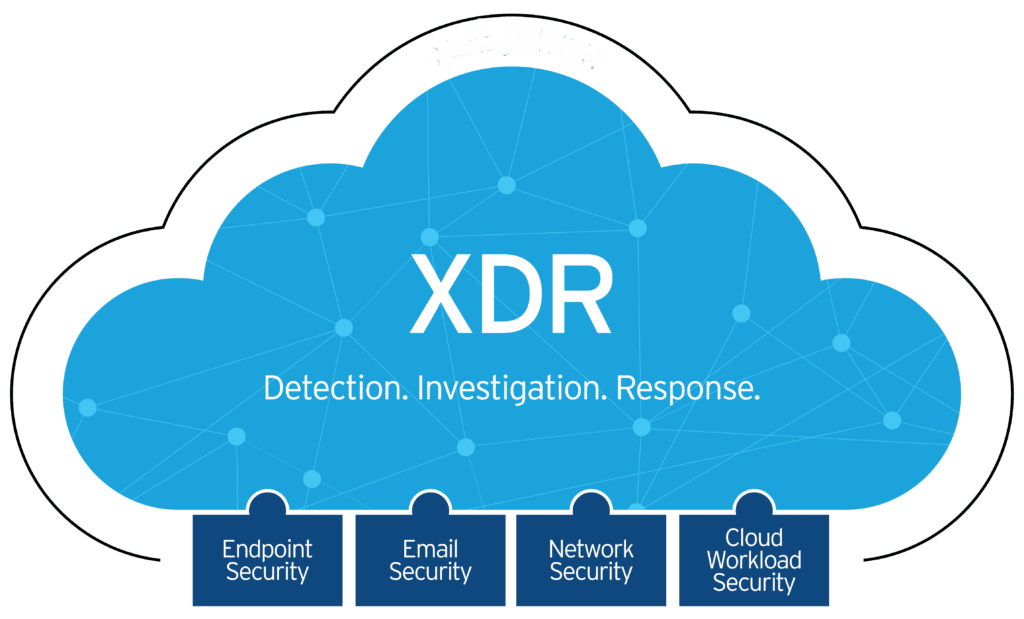 Parts of XDR
There are three parts to XDR:
Telemetry and data analysis:
XDR monitors and collects data across multiple security layers, including endpoints and network, server, and cloud. It then performs data analysis to link context from thousands of alerts across those layers to extract a much smaller number of high-priority alerts, helping security teams avoid overwhelming.
Detection:
XDR's exceptional visibility allows it to filter alerts and reports that require a response. That same feature allows creating standards of typical actions within an environment to detect risks that influence legitimate software and examine the source of the threat to prevent it from affecting other parts of the system.
Response:
XDR has the potential to contain and get rid of threats it detects, as well as update security policies to avoid a similar breach from happening again. XDR goes beyond endpoint protection to respond to threats across all the security control points it touches, from container security to networks and servers.
Secure your Assets with SentinelOne Singularity Platform
The SentinelOne® Singularity security platform enables IT teams with a more advanced approach to secure endpoints against today's complicated threats. It delivers dedicated endpoint protection, detection and response, cloud security, and IT operations capabilities — merging multiple existing technologies into one solution.
Kidan's Contact Information: 
Email: [email protected] 
Phone Number: +41 22 519 64 01
Connect with us: 
LinkedIn: https://www.linkedin.com/company/kidanch/about/
Twitter: https://twitter.com/Kidan_Global
Medium: https://medium.com/@kidan
Facebook: https://www.facebook.com/kidan.ch/
Instagram: https://www.instagram.com/kidanllc/